(Or, Better Late Than Never)
Served on time, posted after the fact. (That's why it's called "post". Work with me here.)
Christmas usually rocks a classical Italian accent in my digs, so here are a duo of traditions, homemade of course, that graced this year's table.
(Click on any image to view it in high resolution.)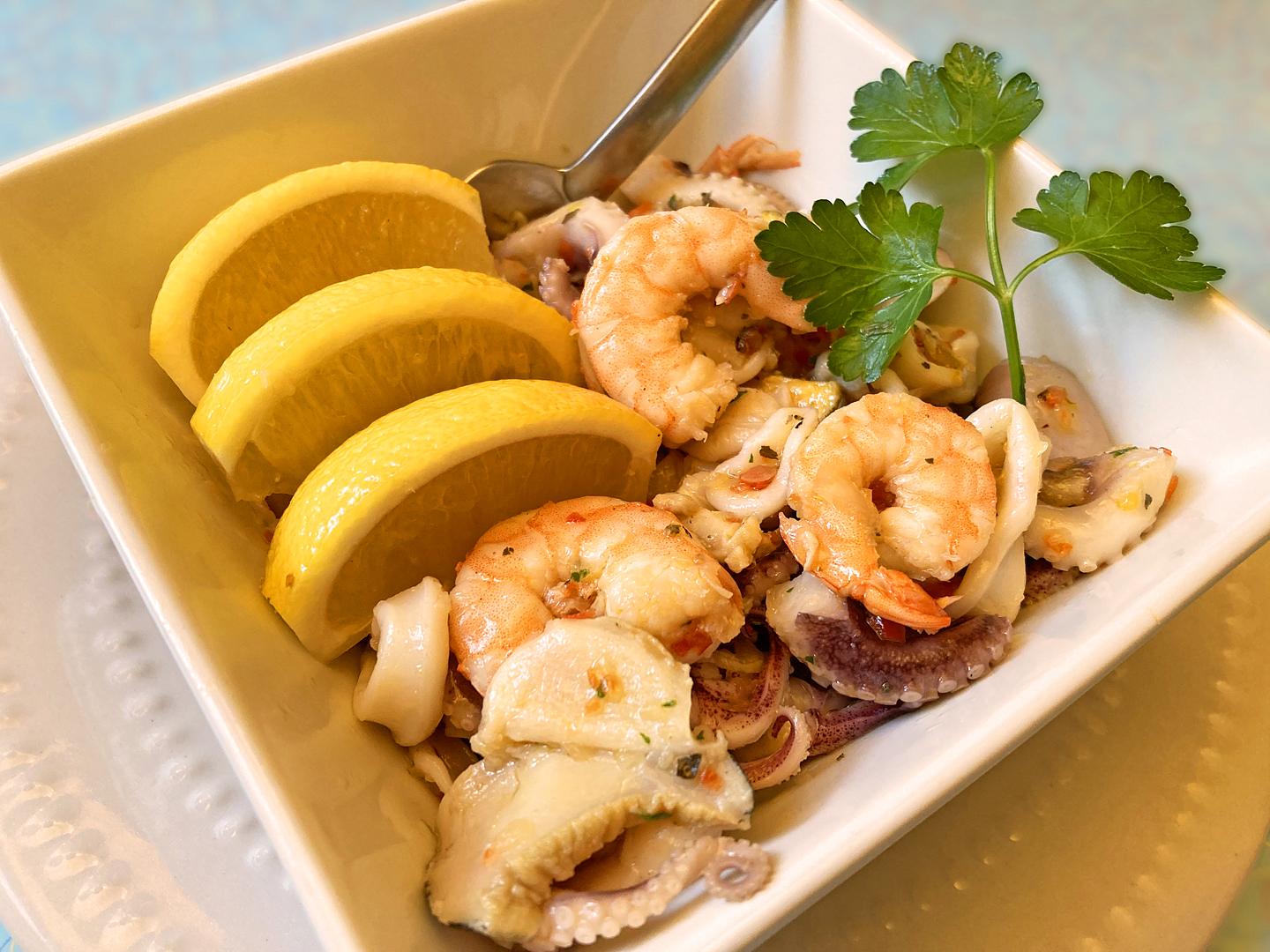 Insalata di Frutti di Mare (aka Insalata di Mare): The quartet of shrimp, calamari (squid), polipetti (baby octopus), and scungilli (conch) – which tally four fishes for those of you who keep score – plus various veggies for crunch and zest is augmented by a harmonizing dressing of EVOO, lemon juice, and herbs.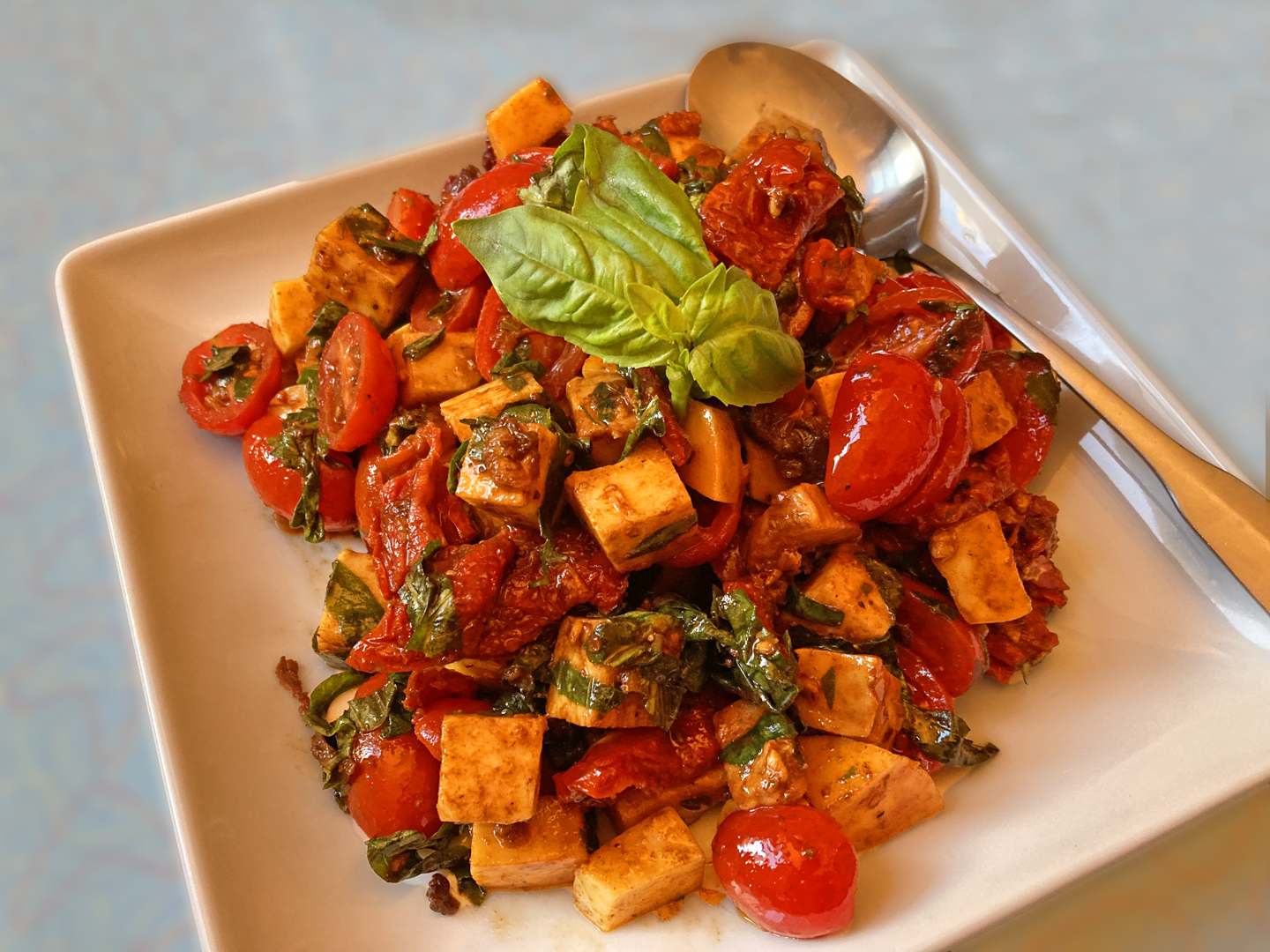 An improvisation the first time I made it, it's now an evergreen at our holiday table. I composed it as a means of gathering some of my favorite umami bombs in concert. The three-part invention features a trio of pasta filata (stretched curd) cheeses: smoked mozzarella, scamorza, and provolone, accompanied by sun dried tomatoes, agrodolce red peppers, fresh basil and mini tomatoes; it's marinated in EVOO, balsamic vinegar, garlic, oregano, red pepper flakes, and fennel pollen and has become one of the key players in our Yuletide repertoire.
And the name of this Christmas homage to fromage? Praise Cheeses! (Of course. 😉)