(Click on any image to view it in high resolution.)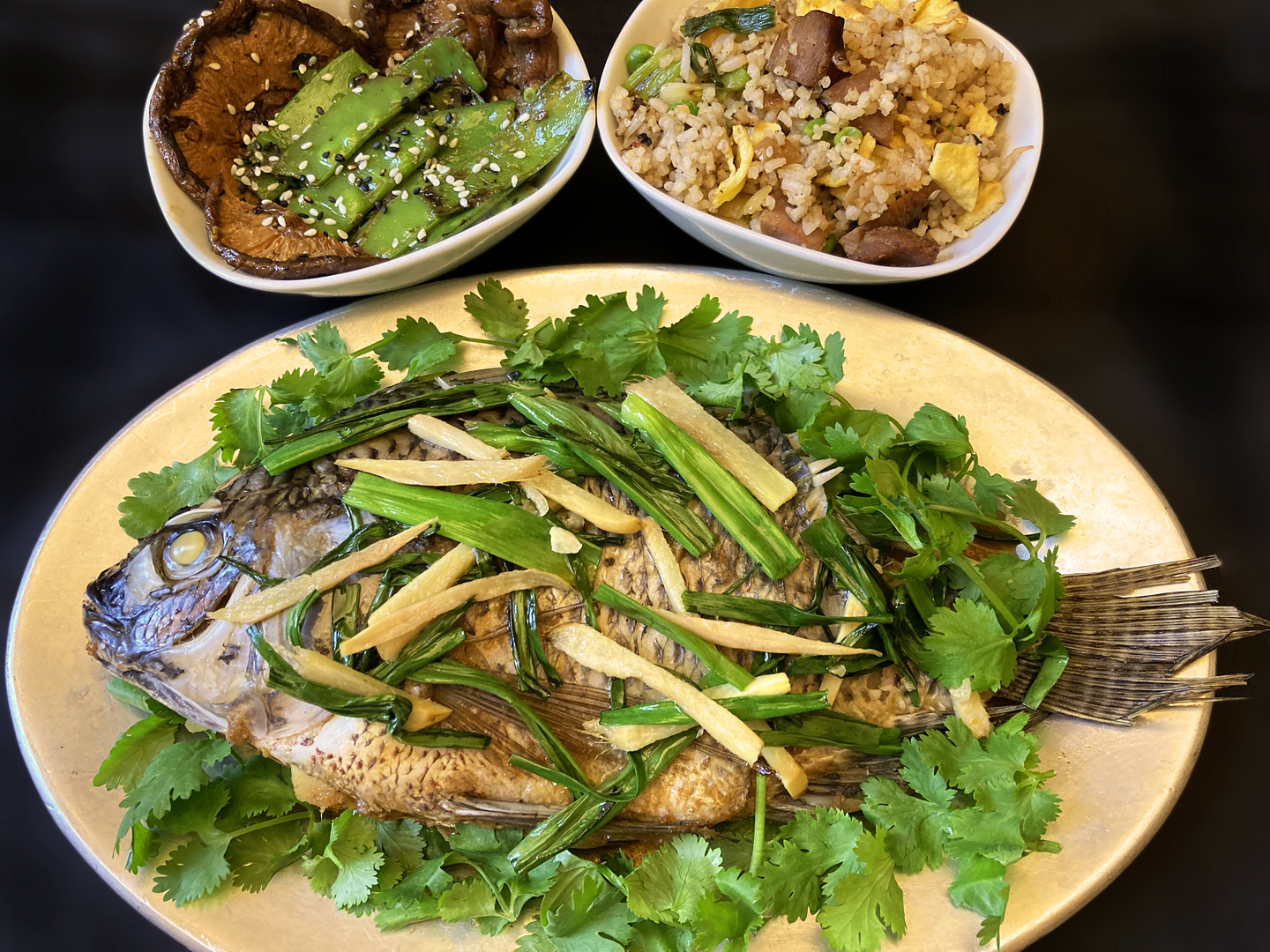 The two-week long Chinese celebration of the Lunar New Year begins on Sunday – it's 4721, the Year of the Rabbit. The Rabbit is known for a myriad of characteristics depending upon where you do your research: it symbolizes elegance, beauty, gentleness, alertness, kindness, patience, longevity, positivity, cautiousness, cleverness, and speed to name but a few, but when I read that the rabbit is known to be the luckiest of the twelve animals in the Chinese zodiac I decided to stop there because if we need anything right now, it's got to be luck.
One of the traditions that make this holiday so extraordinary is the way in which wordplay and homophones factor into the selection of traditional foods specially prepared to mark the occasion. For example, at festive gatherings a whole fish will be served, because the word for fish (yu) is a homophone for surpluses.
Since I haven't made this year's celebratory feast yet, here's photo of last year's whole steamed fish stuffed with ginger and scallions and bedecked with even more julienned fresh ginger, scallions, chives, and cilantro for the centerpiece. Accompanying the star of the show were snow peas and black mushrooms in black bean sauce, and char siu fried rice (homemade char siu, to be sure) all featuring a host of traditional ingredients.
And speaking of being lucky, there was a time a few zodiac signs ago that it looked like my Lunar New Year luck had run out in terms of another one of its traditional foods. It was a mystery involving a particular nian gao (the traditional sweet rice cake and a homophone for high year) that resonates to this day.
Want to know what happened? Please read my tradition-packed short story, "The Case of the Uncrackable Case!"
🧧🧧🧧🧧🧧🧧🧧🧧
新年快乐! Xīnnián kuàilè!
恭喜发财! Gong hei fat choy!
🧧🧧🧧🧧🧧🧧🧧🧧