Instagram Post 2/21/2018
(Click on any image to view it in high resolution.)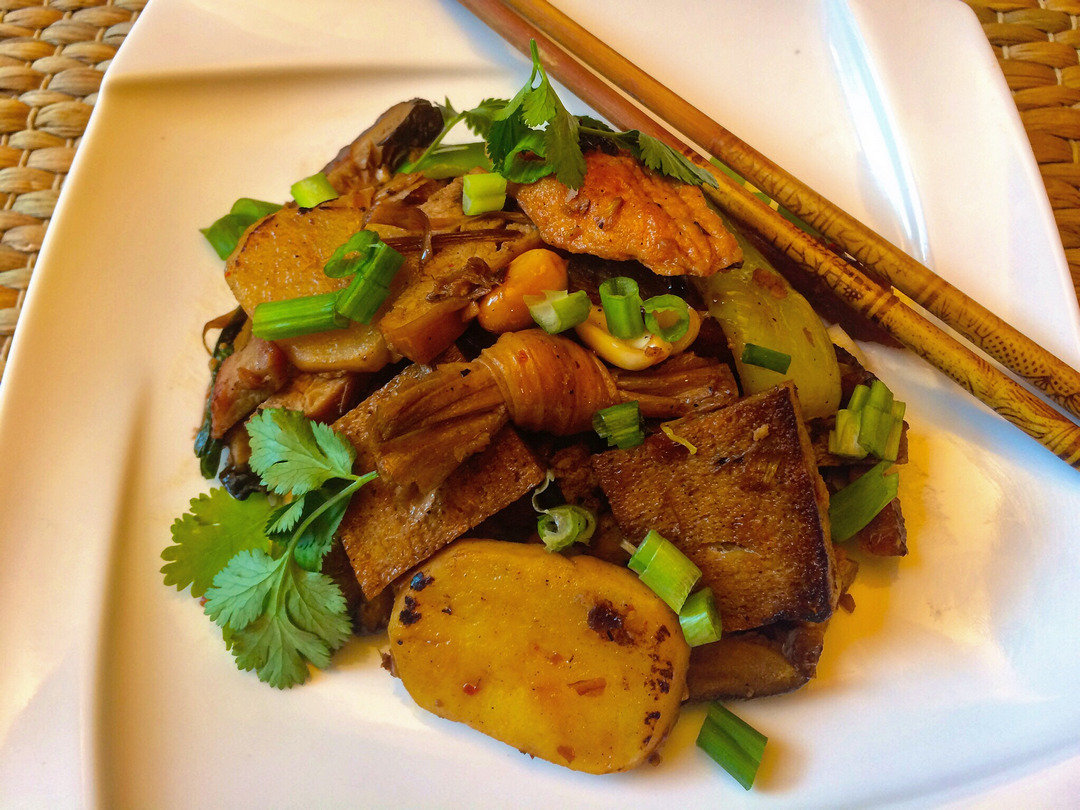 More of my home cooking, this time from China 🇨🇳 by way of Brooklyn 🇺🇸!
One of the dishes I like to make for Chinese New Year is Bā Bao Cài (Eight Treasure Vegetables) 八宝菜. By way of identification, the object that looks a slice of potato in this photo is arrowhead (sometimes called Chinese arrowroot), easy to find in Chinatown this time of year; behind it is a chunk of gluten (seitan) – it soaks up sauce like a sponge; a bean curd knot – you can buy these fresh, frozen, or dried and they're adorable; up near the chopsticks is a piece of sweet & spicy prepared bean curd; peanuts; and less obvious in this photo are dried lily buds, an indispensable ingredient in Moo Shu Pork; dried bean curd skin; smoked tofu; dried shiitake mushrooms; and wood ear (black fungus). Trust me, they're in there; dig for buried treasures if you like. You could almost play Where's Waldo with it! Lots of seasonings went into the savory sauce, too many to list here. (You think I'm gonna give away my recipe?! 😉)
So there's my spin on Eight Treasure Vegetables. Oh wait. That's ten treasures, not eight. So I guess I made Shí Bao Cài!
恭喜發財!