Instagram Post 2/22/2018
(Click on any image to view it in high resolution.)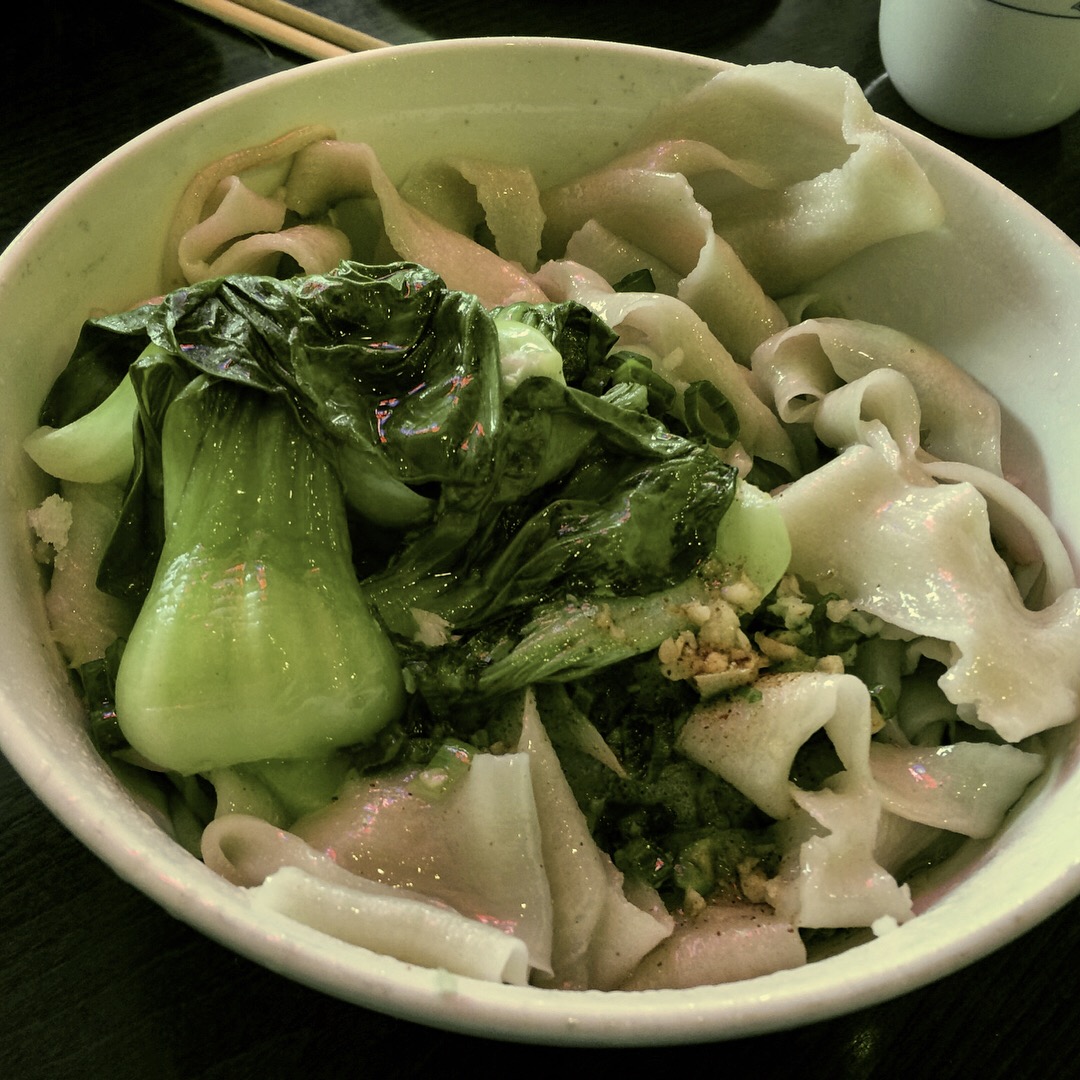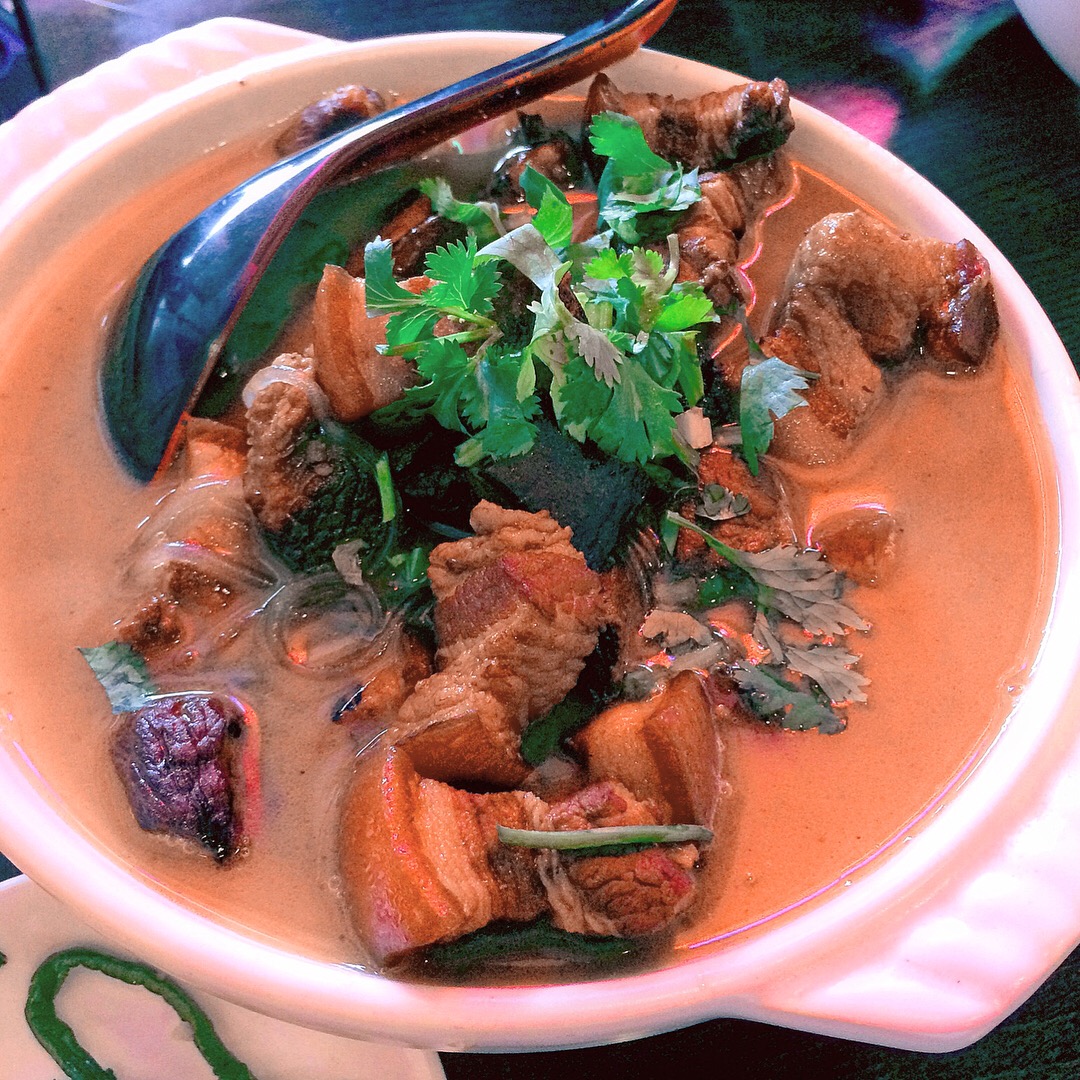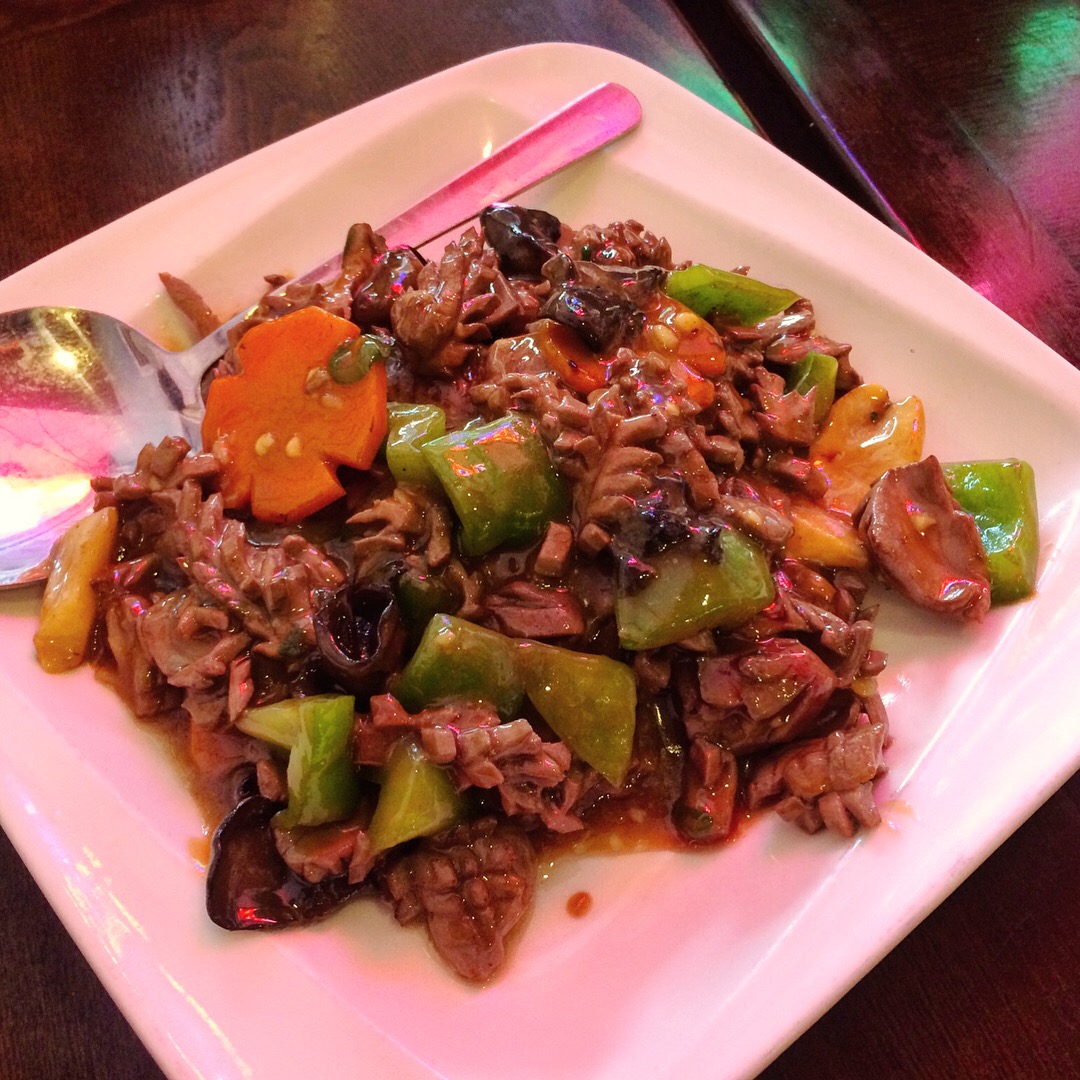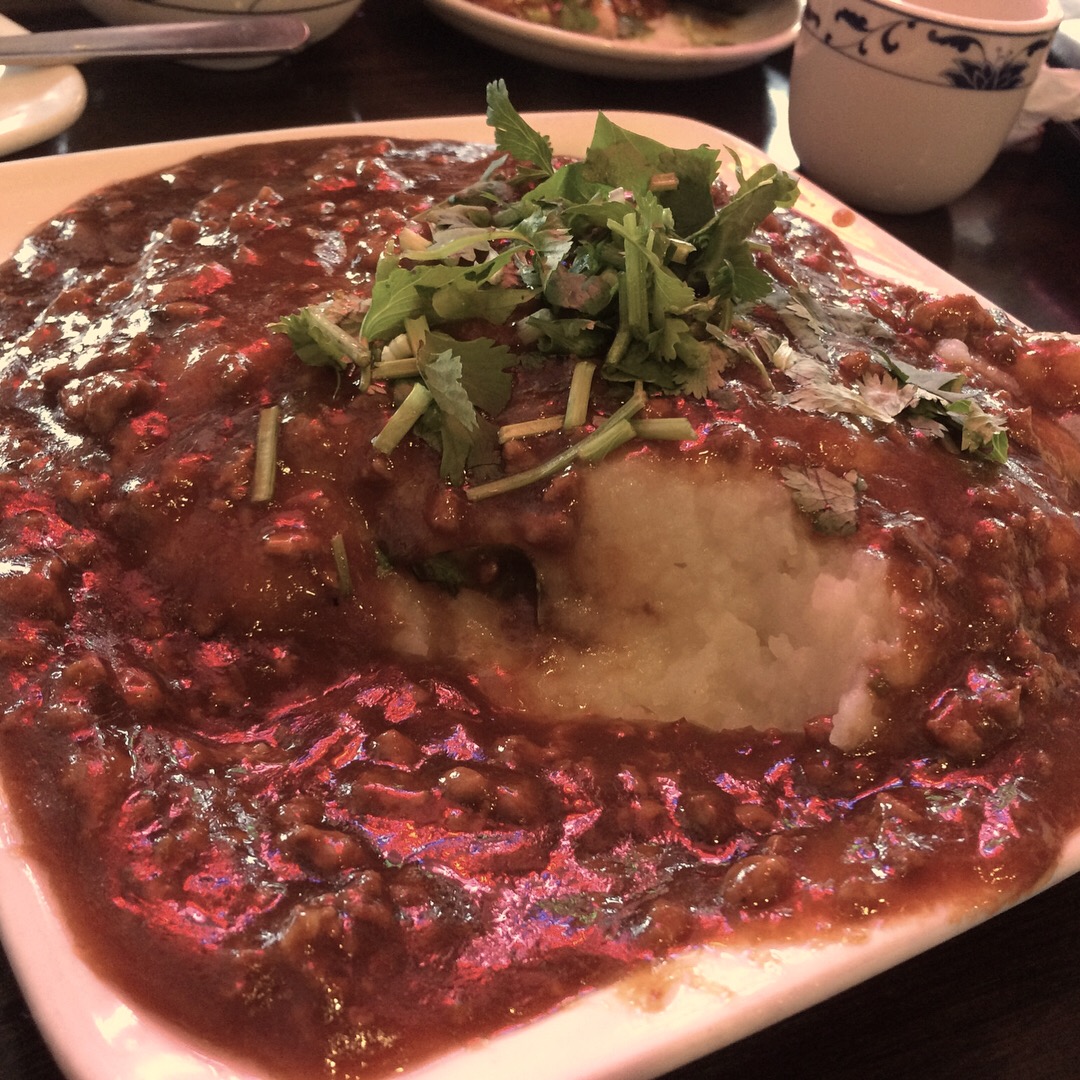 Now firmly ensconced in the former digs of Henan cuisine champion Uncle Zhou, Chef Guo at 83-29 Broadway in Elmhurst, Queens, is the new kid on the block. Featuring some items that were similar, at least in name, to those of the avuncular hero plus many new ones, they're boldly striking out with a menu of less familiar offerings and that always makes me happy. Chef Guo hails from Liaoning province in China and I suspect some of the new dishes may represent that cuisine.
Dial Oil Hand Drawn Wide Noodle (if the quirky name sounds familiar, it was on Uncle Zhou's menu as well). Thick noodles with a properly sassy chew, the sauce was the kind of soy-vinegar-chili oil mixture that often accompanies dumplings.
Stewed Pork Noodles with Pork ("pork broth" is my interpretation). Cellophane noodles in a tasty broth with an abundance of extremely tender and flavorful chunks of pork belly. Probably our favorite dish at that lunch, but the menu is extensive and deserves further exploration.
Sautéed Pig Kidney, again very tender (the kitchen has this trick down). I'm a fan of organ meats, so no complaints from me on this one. Very mild flavor without the oft present overtones that are off-putting to offal skeptics.
Crispy Lamb with Chili Pepper. Dare I say tender again? Because it was lusciously so. Not overly spicy – it could have used a bit more punch – but they may have been playing it safe with us. New kitchen, new patrons, you get the idea. But the dish was quite good nonetheless.
Okay, this was one of the "less familiar offerings" I referred to earlier. The menu calls it Minced Meat Mashed Potatoes, the photo captions it Meat Foam Mashed Potatoes, but either name would have been sufficient cause for me to order it with a wink and without hesitation. It was pretty good and certainly filling – mashed potatoes drowning under a savory, meaty sauce. I didn't ask what kind of potato they were using but my guess is that it wasn't the standard issue American spud since it had a slightly sweet flavor that elevated the dish.