Instagram Post 5/25/2018
(Click on any image to view it in high resolution.)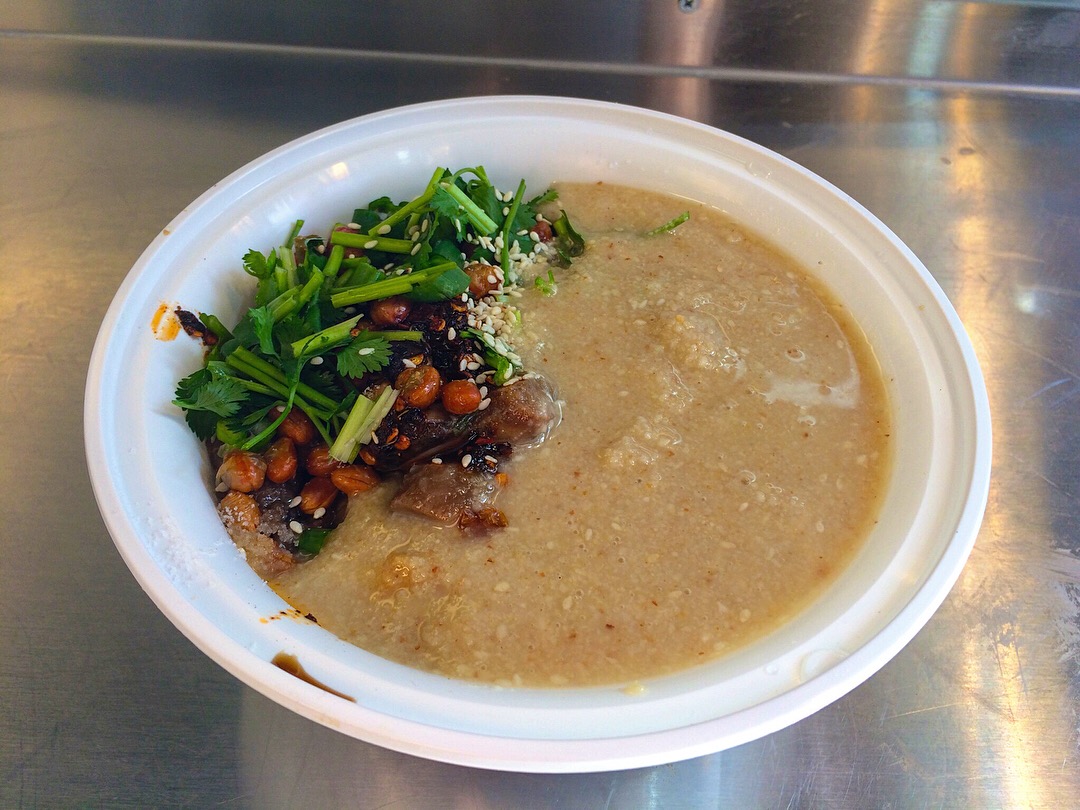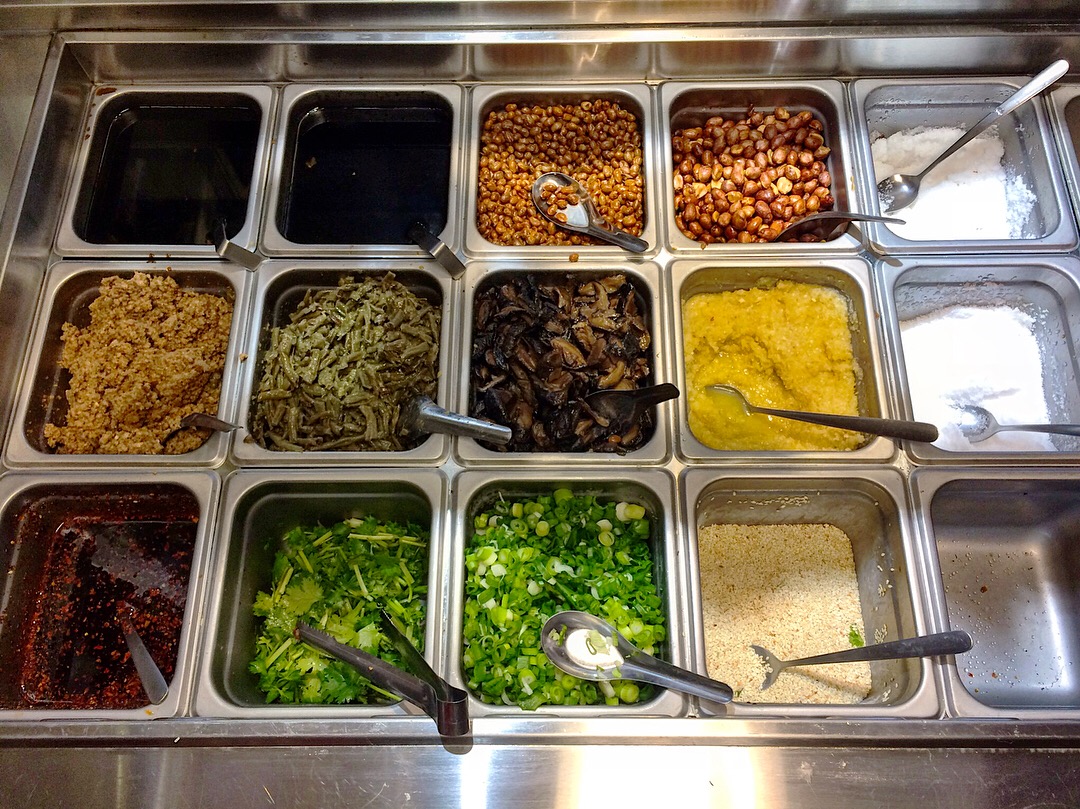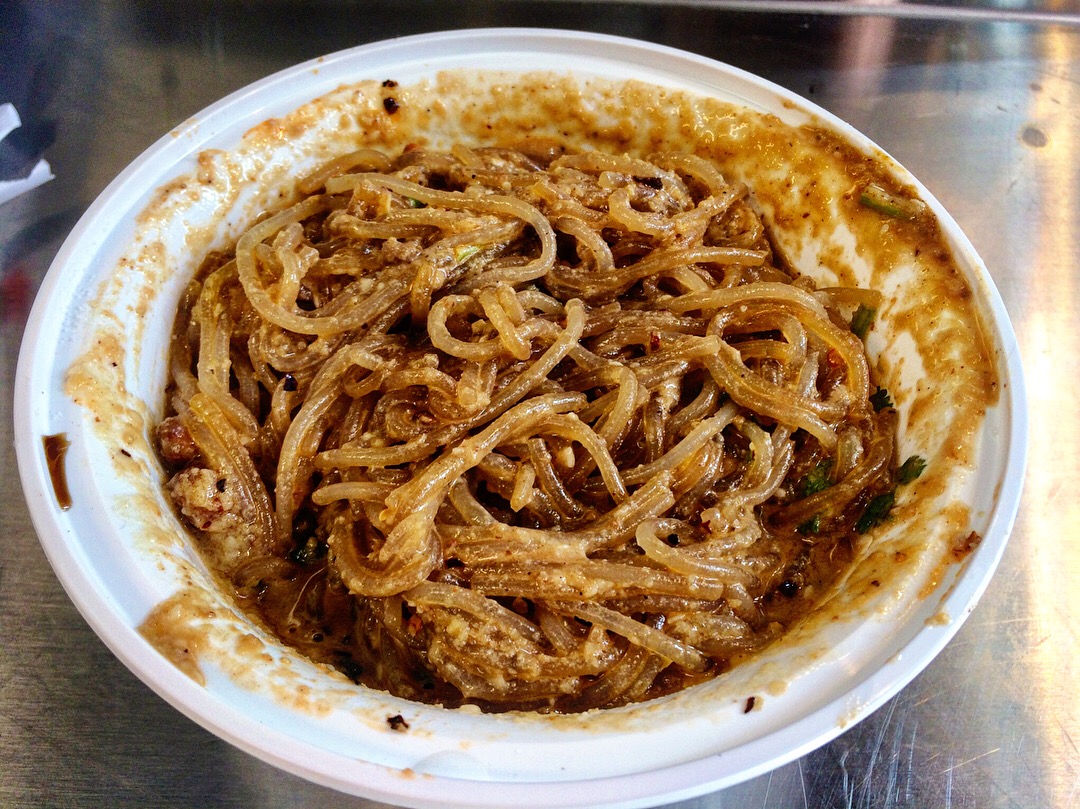 There's about enough room for four people (three if they've already eaten) in the tiny but wonderful Old Tang at 135-45 Roosevelt Ave, Flushing, Queens. Each time I ventured in, there were new menu items to try; fortunately, it's a short list so it will be relatively easy to accomplish my customary goal of tasting everything that's available!
🍜
1) This is Dry Sauce Noodles as it appears when handed to you.
2) Like many dishes at Old Tang, it is assembled from perfectly prepared thick, chewy, translucent noodles plus a tiny bit of each of the seasonings ready to be portioned out by an expert hand. Lots of familiar additions, but it was the tahini-like sesame sauce that set it apart.
3) Not a pretty picture perhaps, but oh, so delicious! When all the ingredients are thoroughly combined, it's practically impossible to tease out individual flavors, but in this case the whole is greater than the sum of its parts. And their adjoining bakery has some pretty fine treats for a finishing touch; photos in a future post!