Instagram Post 6/9/2018
(Click on any image to view it in high resolution.)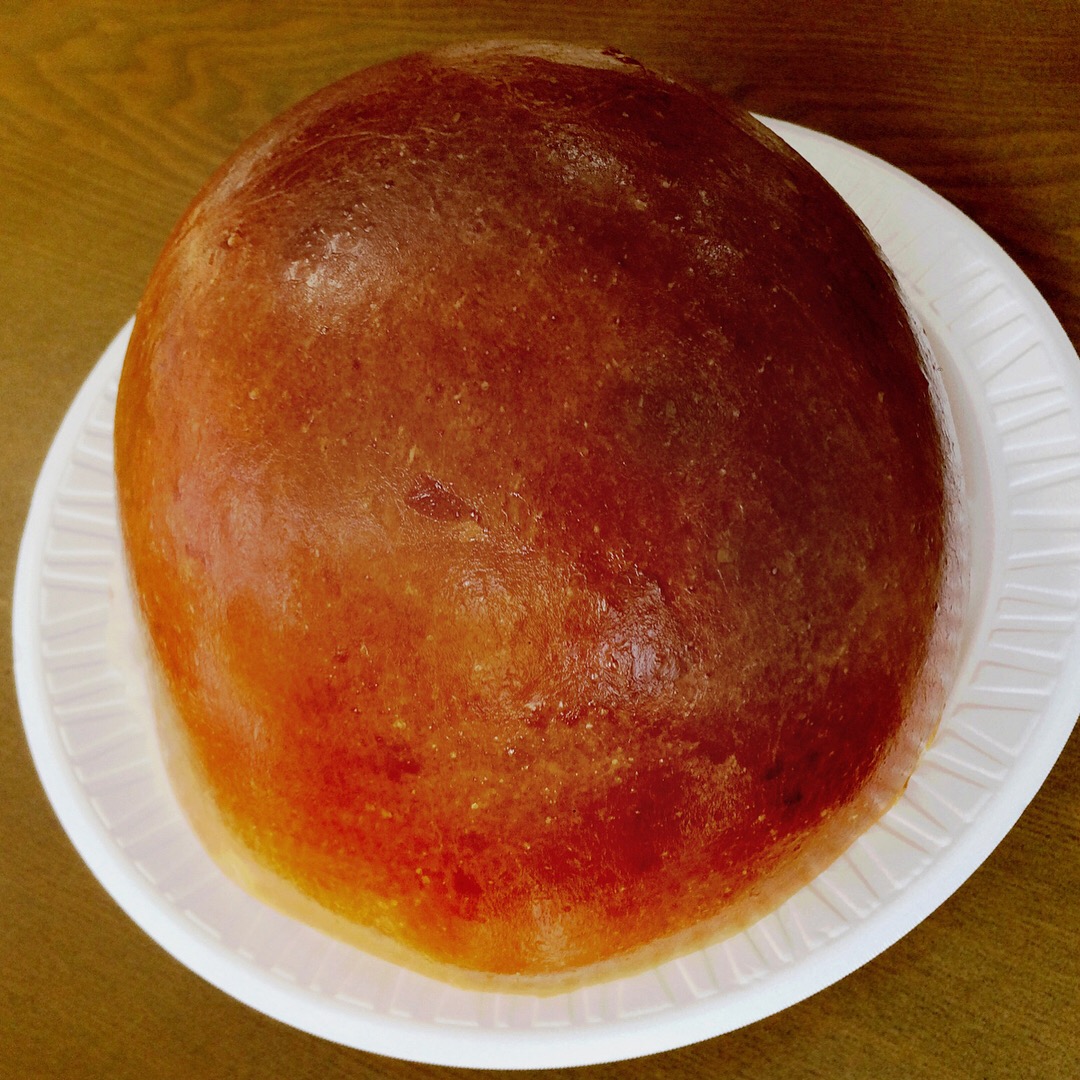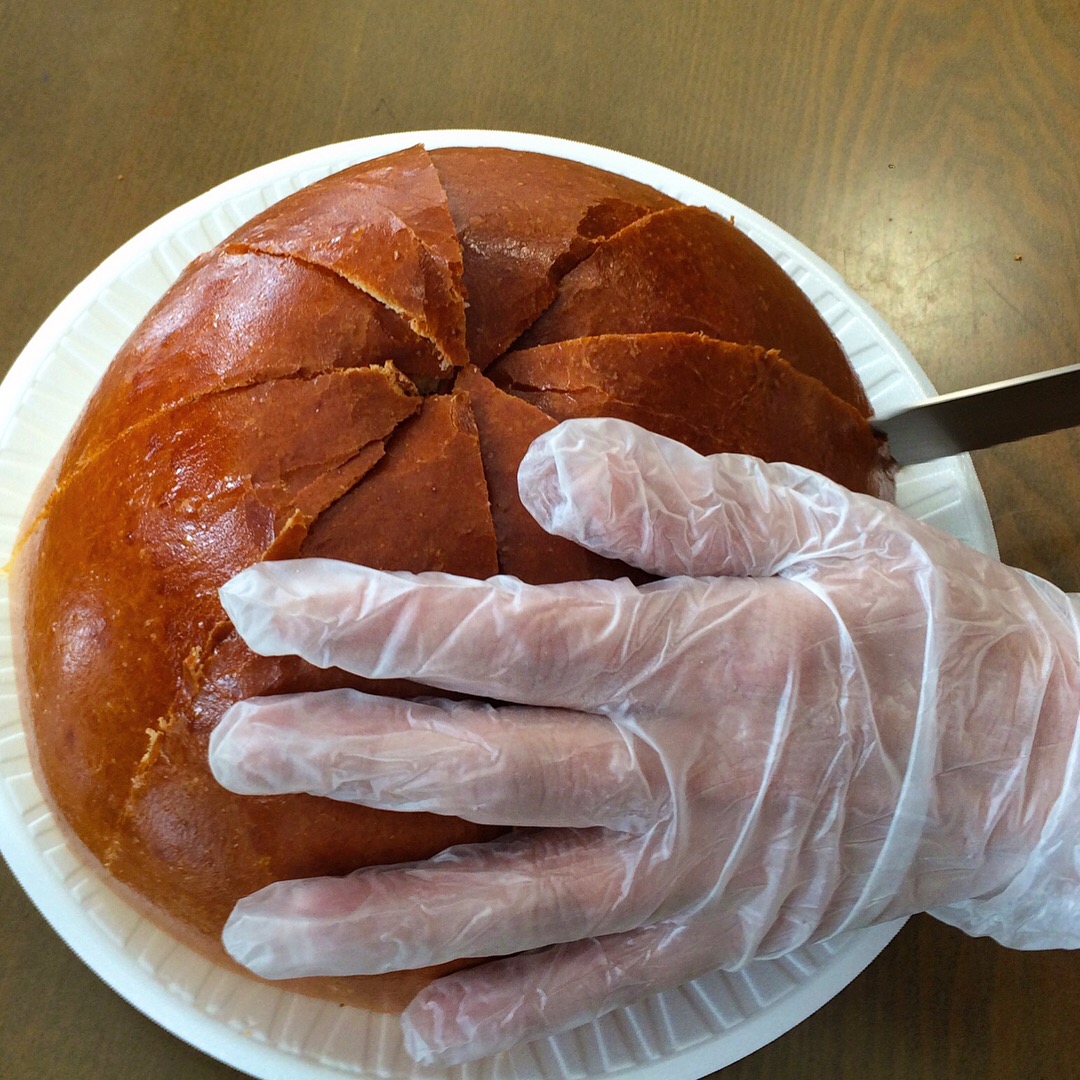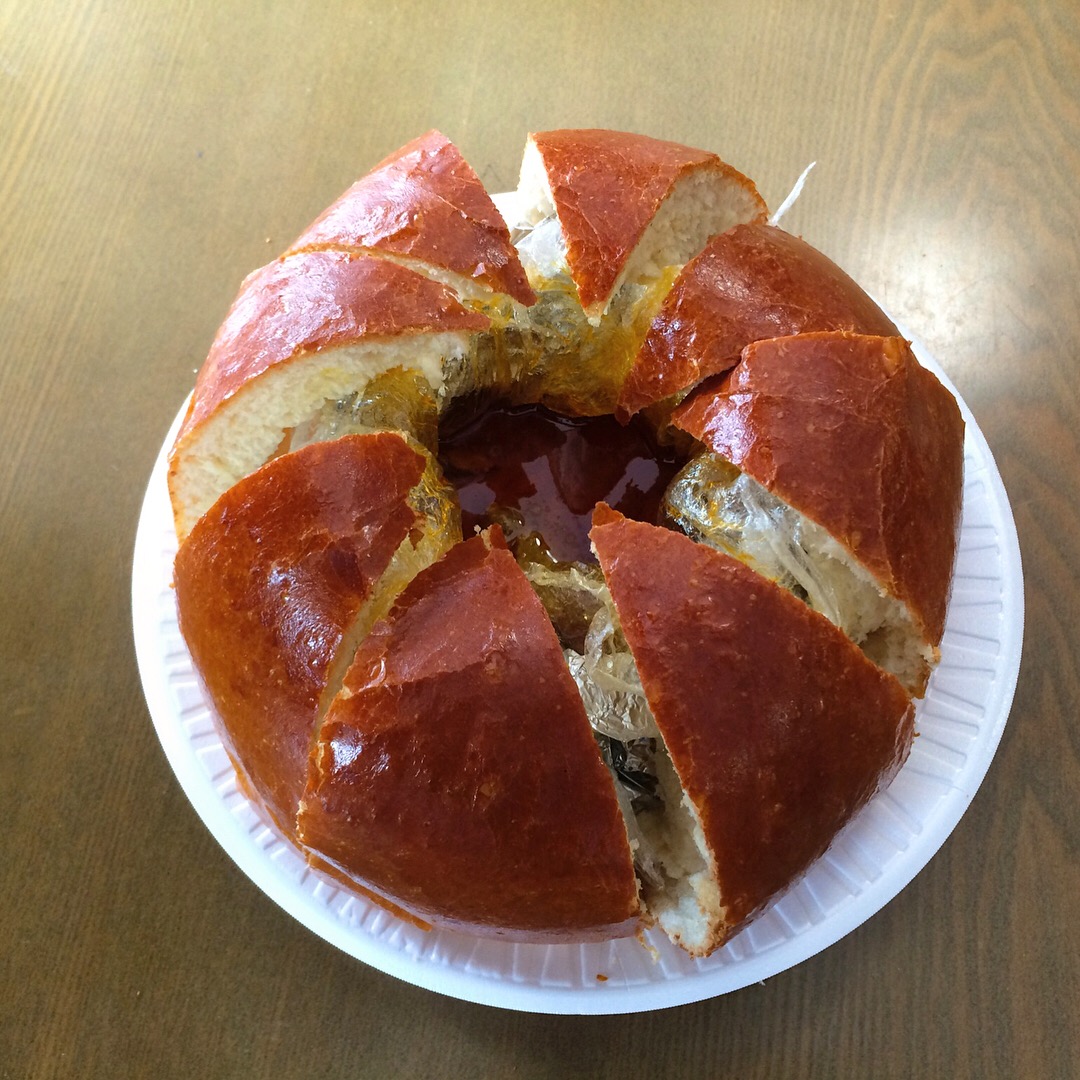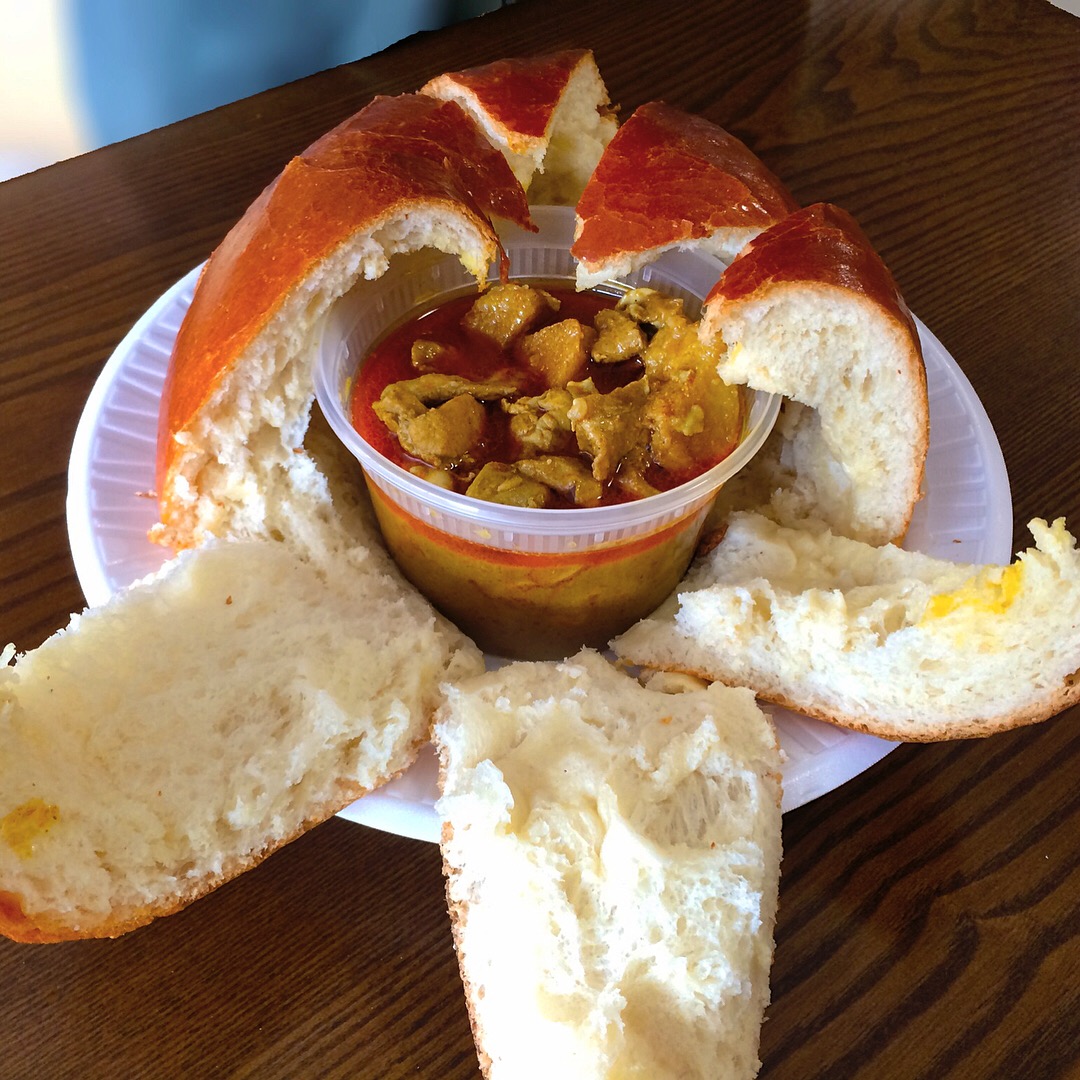 If having fun with food is for kids, then set your inner child free on this one:
Here is the bread,
…
Sliced without worry.
…
Open the doors
…
And see all the curry!
Curry Chicken with Potatoes, that is. This is the mammoth curry chicken bun, identified as Golden Pillow on the menu, that you may have heard about and it's as tasty as it is fun; remember that you need to order it a day in advance. (Note: we removed the curry chicken from the plastic and foil cooking pouch for the final photo; it made for easier dipping!) Little House Café at 90-19 Corona Ave in Elmhurst, Queens is an Asian fusion venue with a few tables and a delicious way with Malaysian food; I've raved about their Curry Mee with Young Tao Fu as well as their colorful multi-layered taro cake previously. When you go, don't neglect their great baked goods and desserts to round out your meal or to take home for a midnight snack.