Instagram Post 12/28/2018
(Click on any image to view it in high resolution.)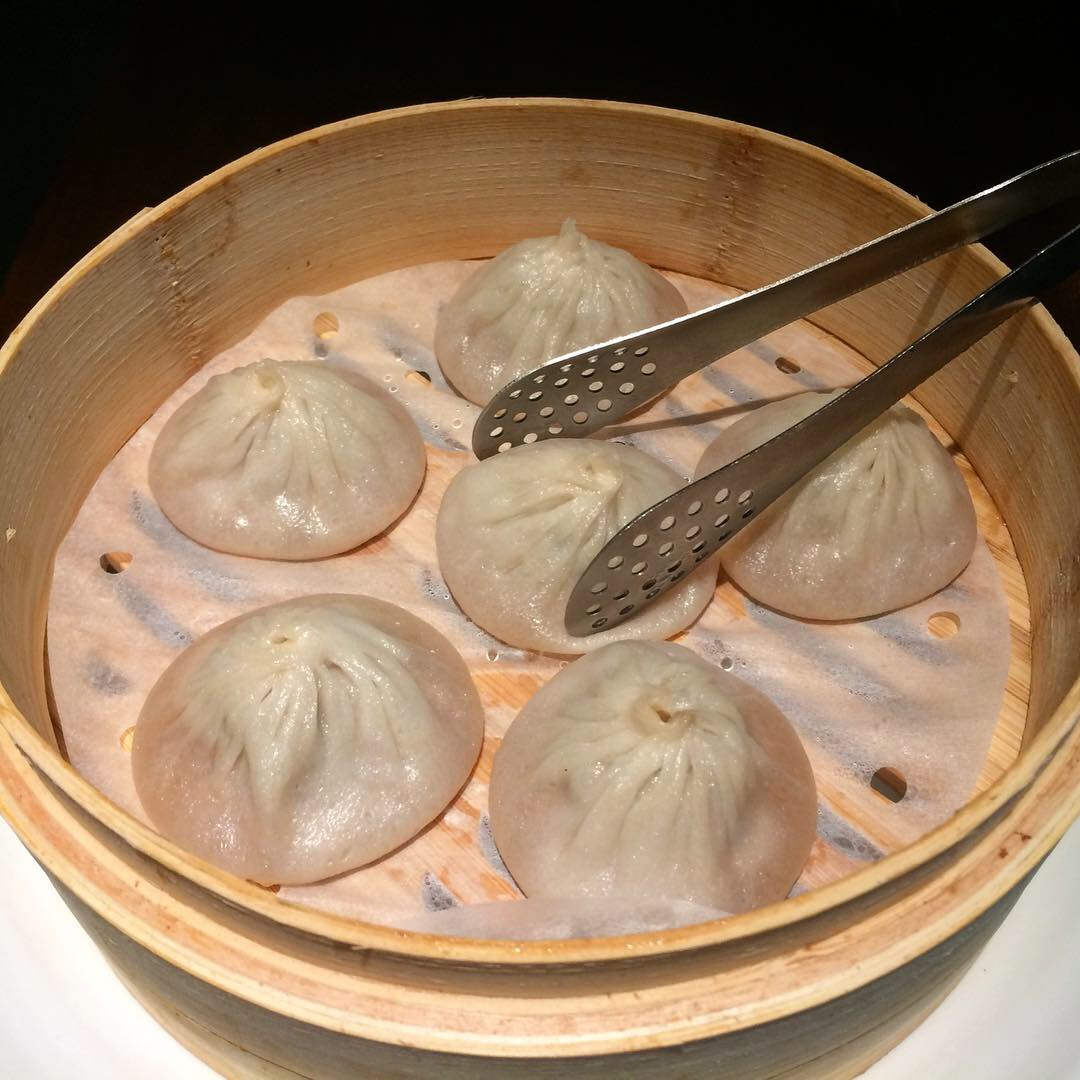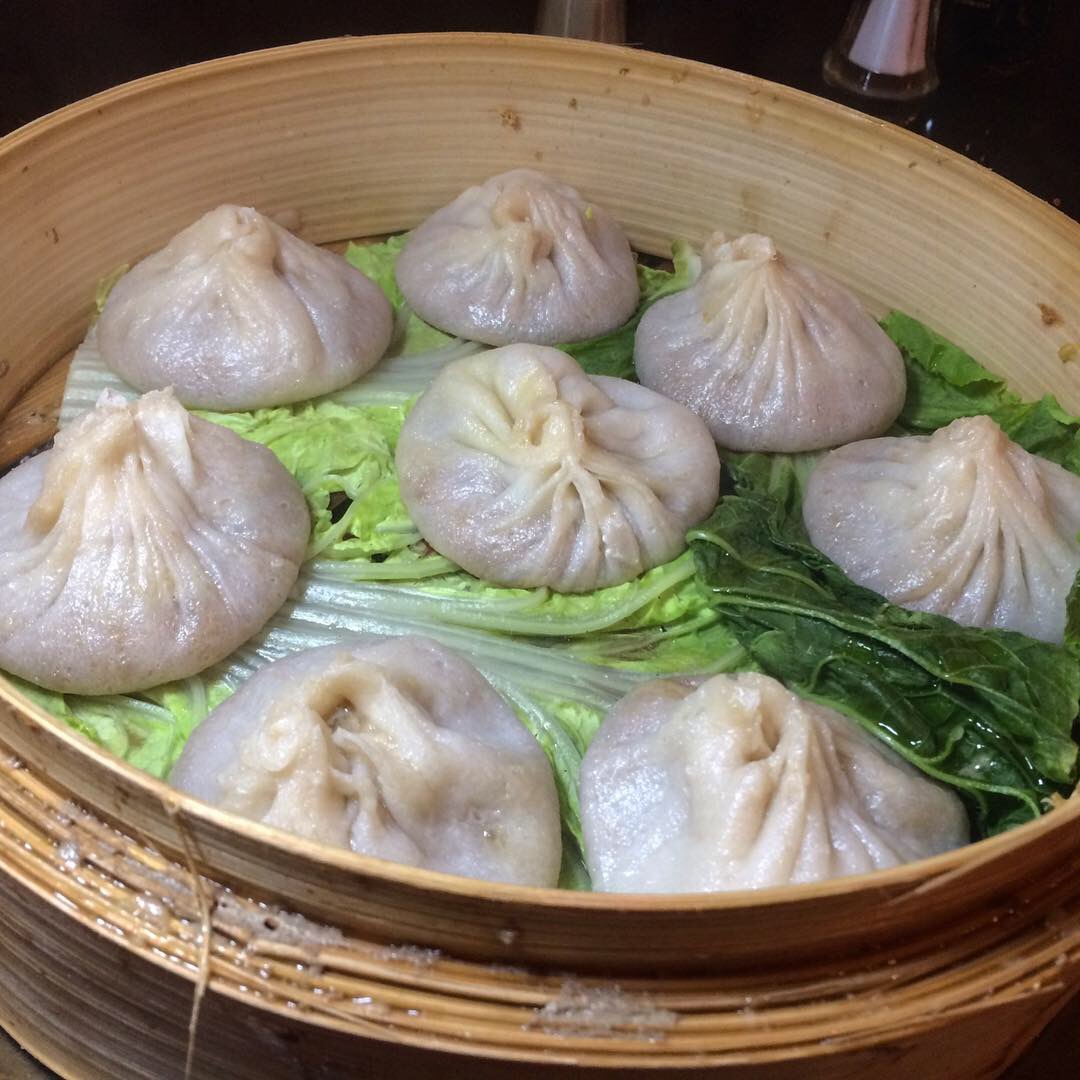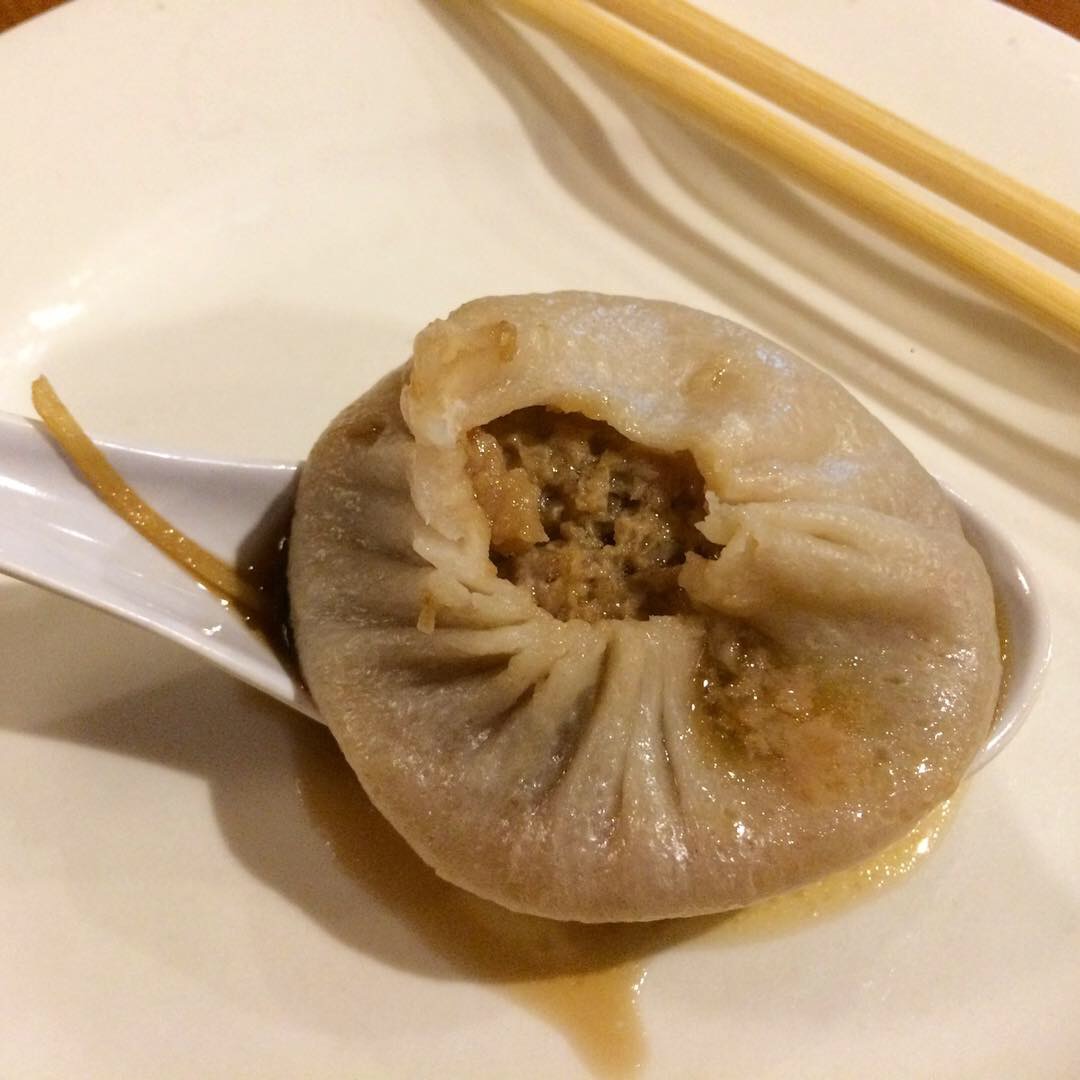 Soup dumplings, Xiao Long Bao, XLB, 小笼包, call them what you will, are universally prized regardless of the appellation. Literally "little basket bun" because they are steamed and served in a little basket often made of bamboo, the wrapper encloses a tasty meatball (usually pork), sometimes with the addition of crabmeat and/or crab roe, swimming in a rich broth (usually pork).
Fans champion just the right skins (a little elasticity, not too thick but not so thin that it breaks upon dislodgment from the steamer), just the right filling (flavorful, proper consistency, and moist unto itself), just the right soup (savory and porky, not playing second fiddle to the meat), and just the right ratio of soup to filling. In short, sort of like Goldilocks' appraisal of Baby Bear's personal effects: "juuuuuust right." Shown here are three representatives:
[1] The Bao, 13 St Marks Place in the East Village, sister of Flushing's Kung Fu Xiao Long Bao
[2] Joe's Shanghai, 9 Pell Street in Manhattan's Chinatown
[3] Diverse Dim Sum, Stall 12 in the New York Food Court, 133-35 Roosevelt Ave, Flushing
[4] A peek inside an example from Joe's
My original intention was to do a roundup of favorites but there are already enough of those bouncing around the interwebs (along with innumerable treatises on the "right" way to eat them), that I decided that rather than proclaiming a subjective winner (spoiler: there isn't just one), I'd like to hear from you! Where are the best XLBs in your opinion?
Perhaps a crawl is in the offing!