Instagram Post 1/3/2019
(Click on any image to view it in high resolution.)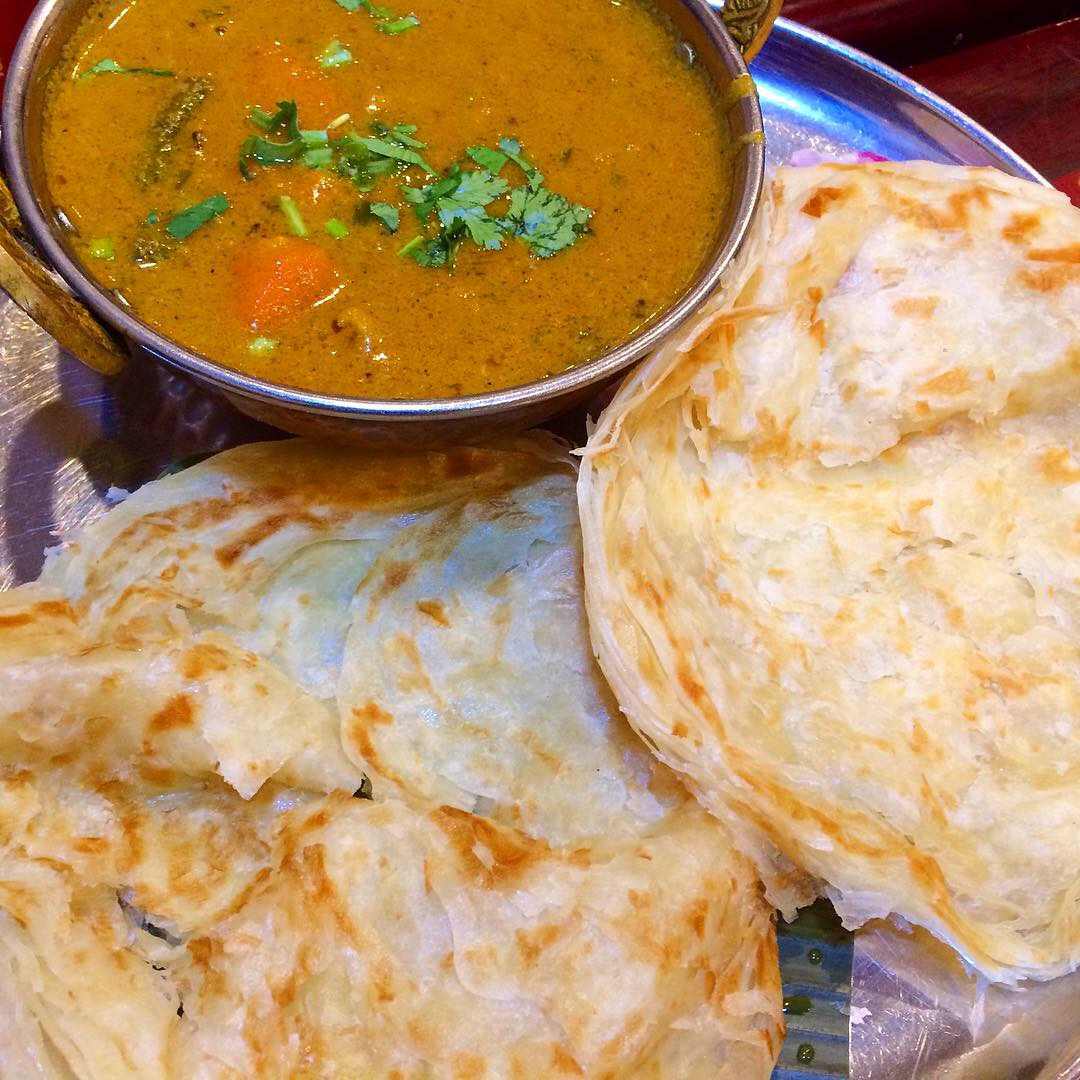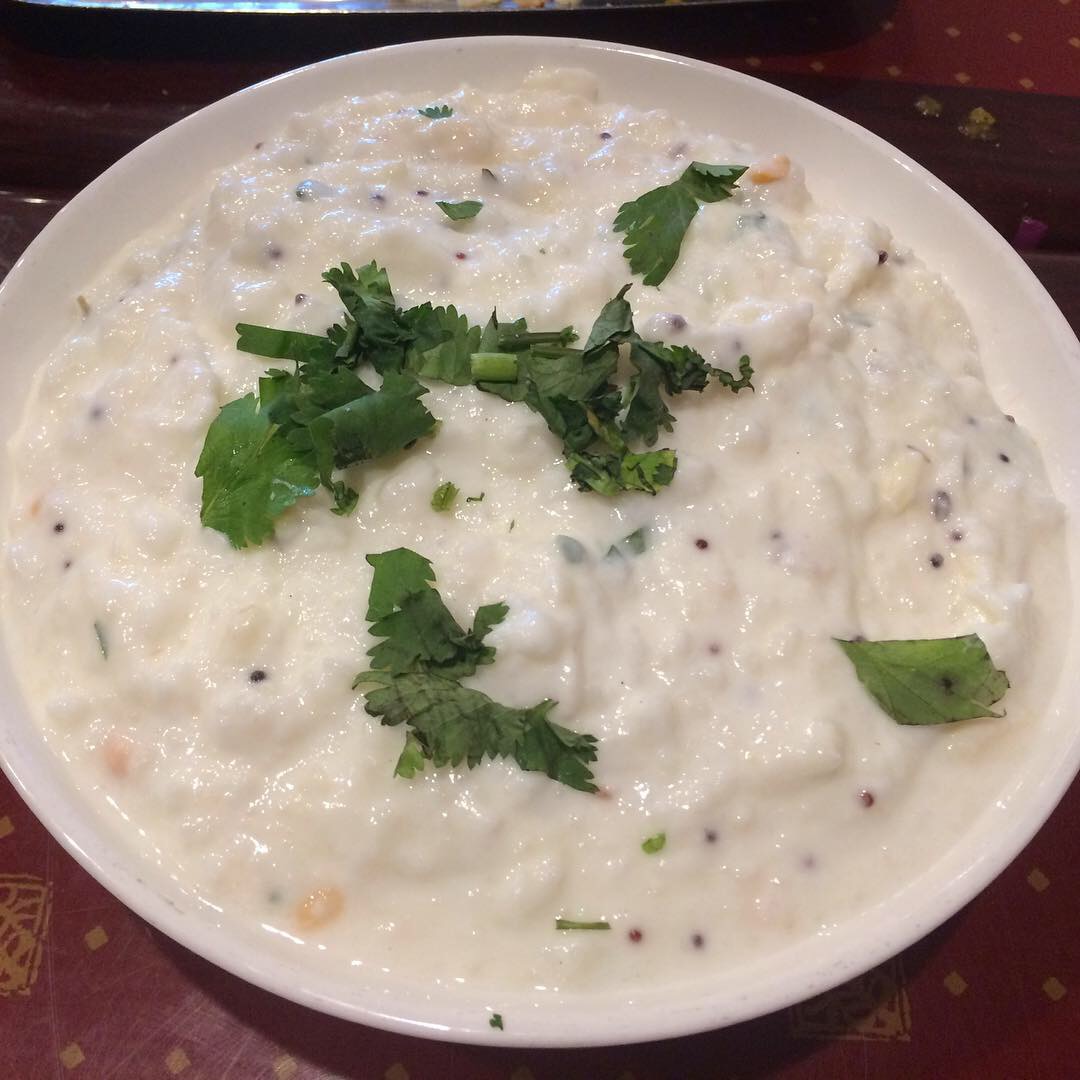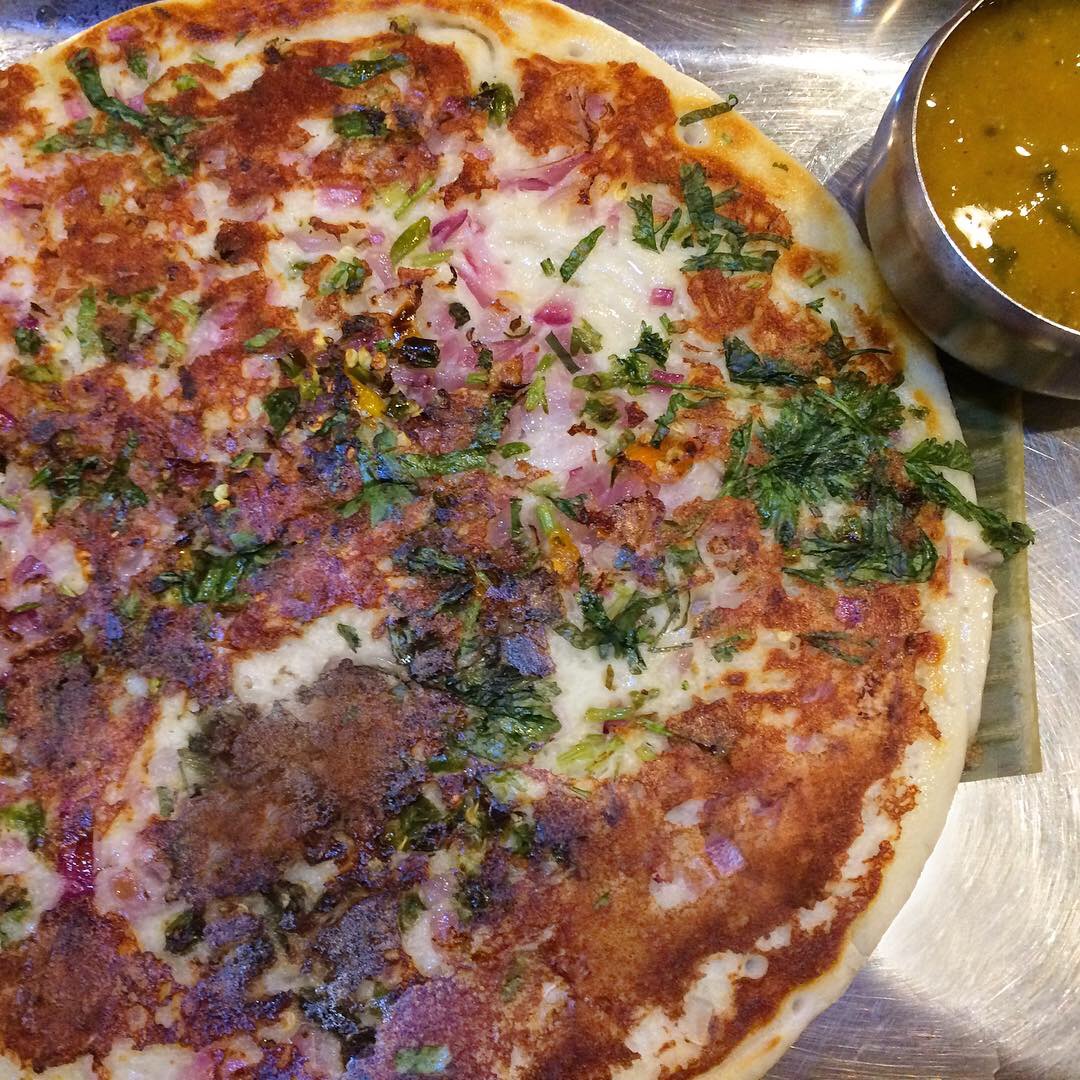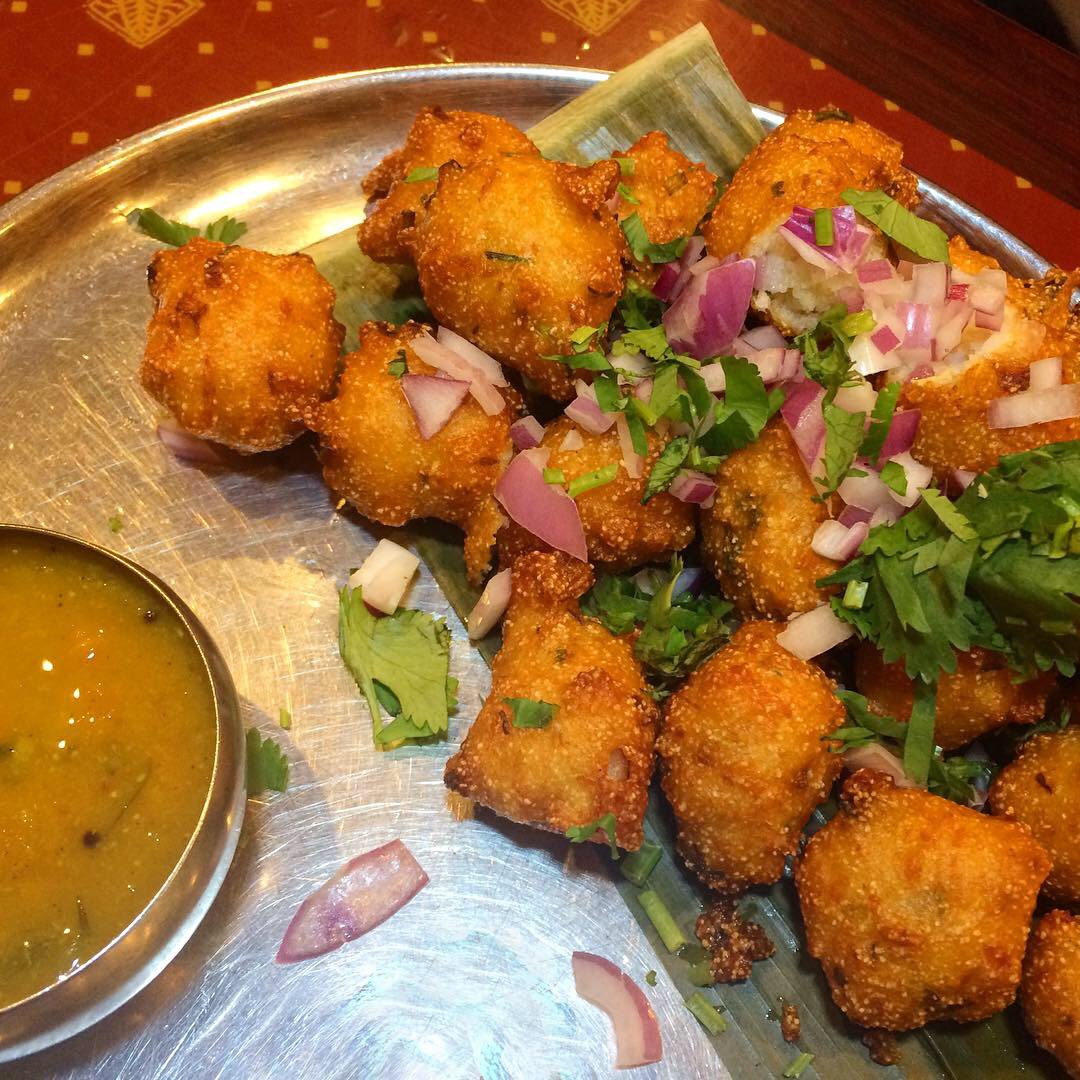 Feeling the urge to go back to Jersey City for Indian food at Chutney's, 827 Newark Avenue where everything was wonderful. If you're a vegetarian (and some of my best friends are 😉) and you like Indian food, you need to go here; no menu scrutiny required – everything is vegetarian and absolutely delicious.
Mount Road Parotta with Salna – listed as a Chef's Special (and it was special indeed), it's a multilayered flatbread with a long-cooked tomato curry. I'm told this is a street food in India; if that's the case, I want to live on that street.
Curd Rice – Curd refers to unsweetened yogurt. So simple: rice that has been steamed beyond the pale with yogurt, mustard seeds and cilantro. Comfort food for sure.
Onion Chili Uthappam – aka uttapham, it only looks like pizza. The batter is similar to that of a dosa, but these are thick as a pancake with (in this case) onion and chili cooked right in the batter.
Punugulu – crispy outside, puffy and pillowy inside, these deep fried treats are made from rice batter and served with chutneys and sambar on the side.