Instagram Post 1/9/2019
(Click on any image to view it in high resolution.)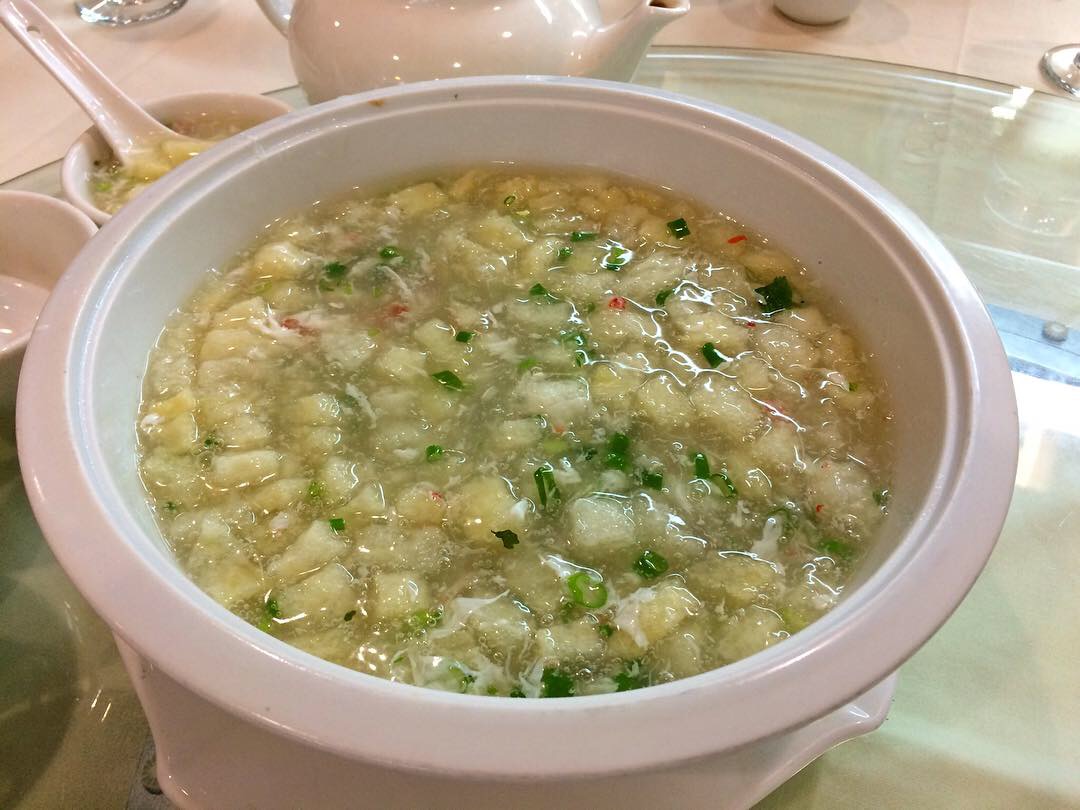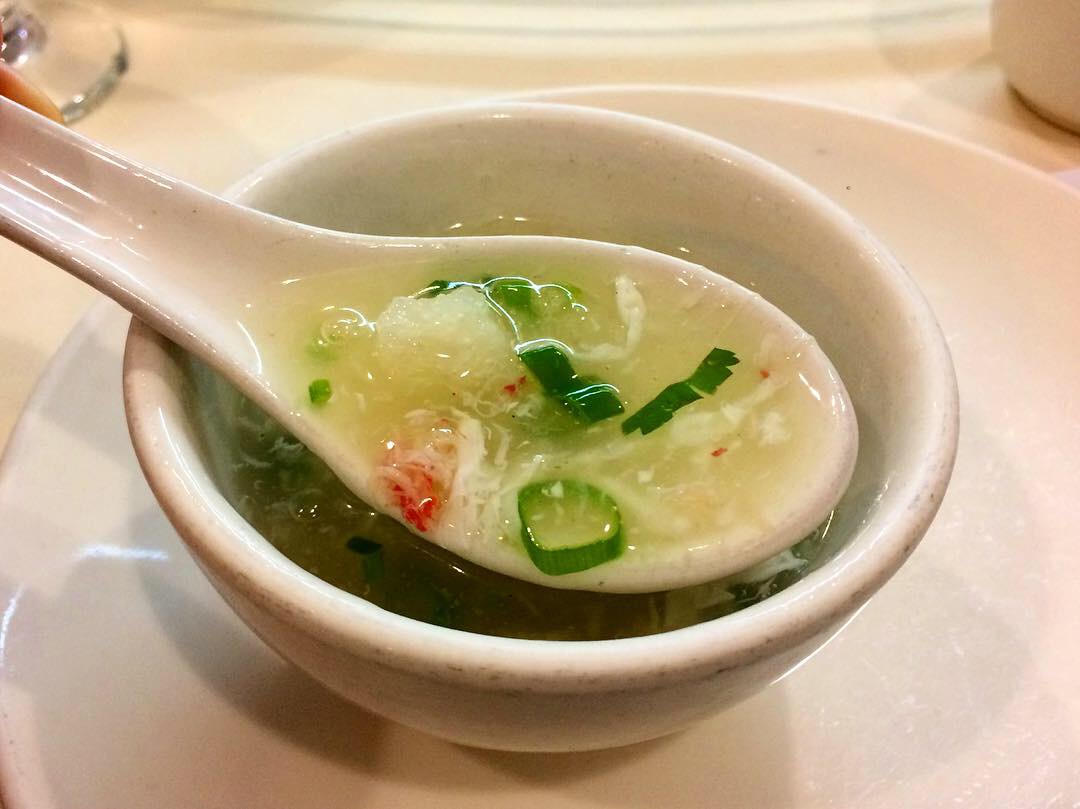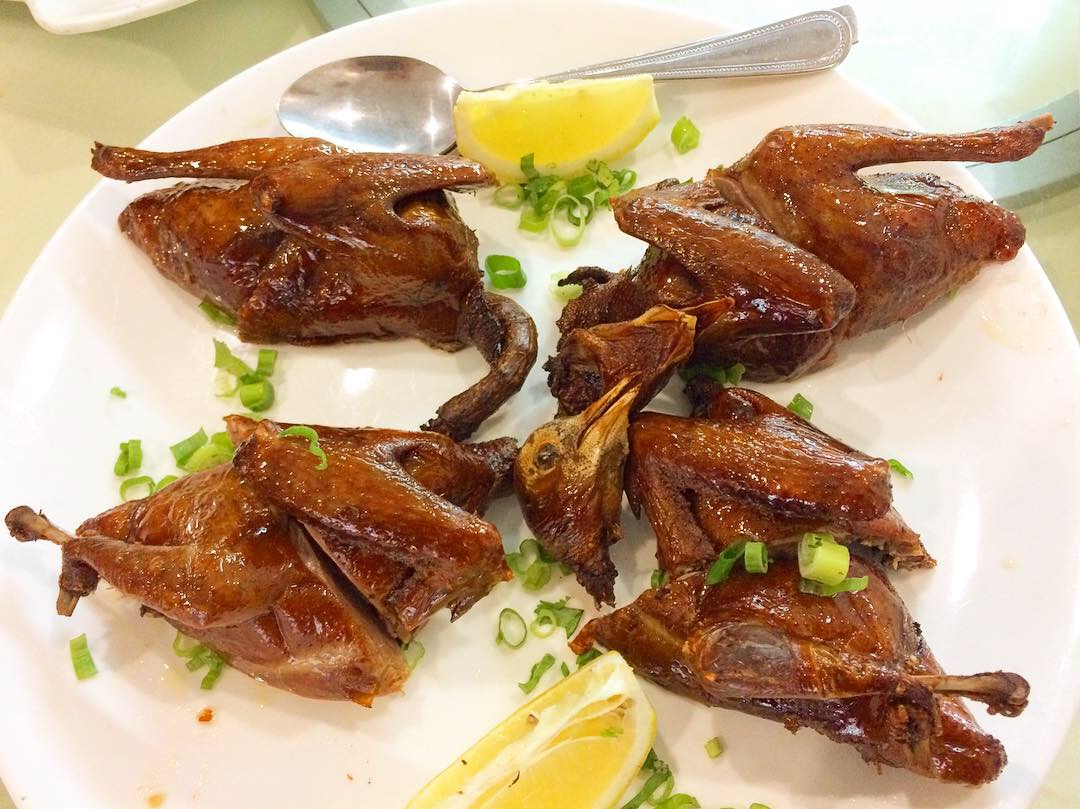 More from Farmers Restaurant, 1692 86th St, Brooklyn, in Bensonhurst's budding Chinatown where the food was delicious and the language barrier insurmountable. I'm certain about the first dish shown here, Crab and Fish Maw Soup. Fish maw is swim bladder, dried and then reconstituted for soup; if you frequent Chinese markets, it's easy to find in transparent cellophane or plastic packages. It has little flavor of its own, but is quick to take on that of other ingredients. See second photo for a closer look.
Apologies if you are troubled by the sight of disembodied birds' heads but there's a carefully placed specimen on our serving of tasty Crispy Fried Pigeon.
Despite the communications difficulties, I'd definitely return to Farmers Restaurant; it was a meal to remember.