Instagram Post 2/16/2019
(Click on any image to view it in high resolution.)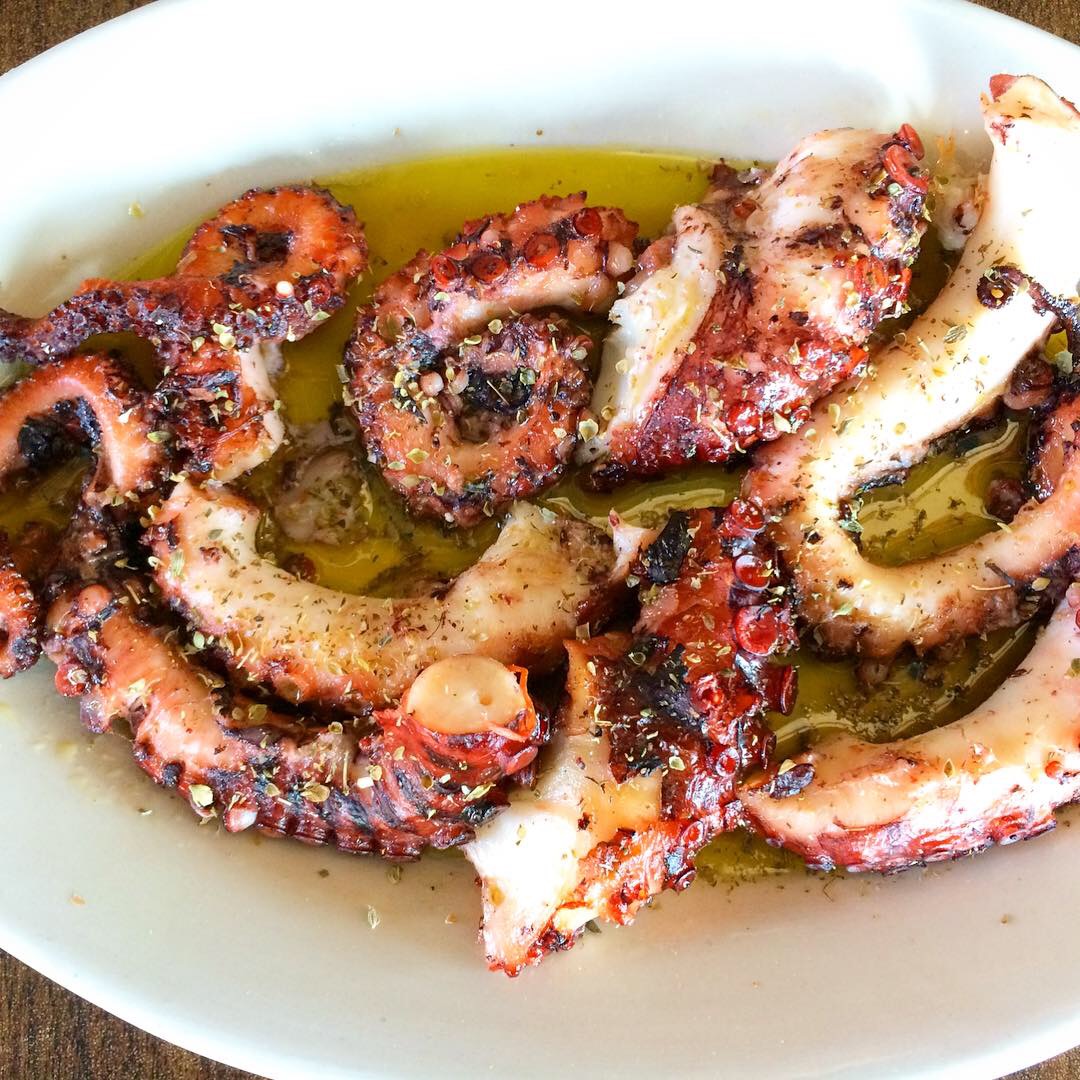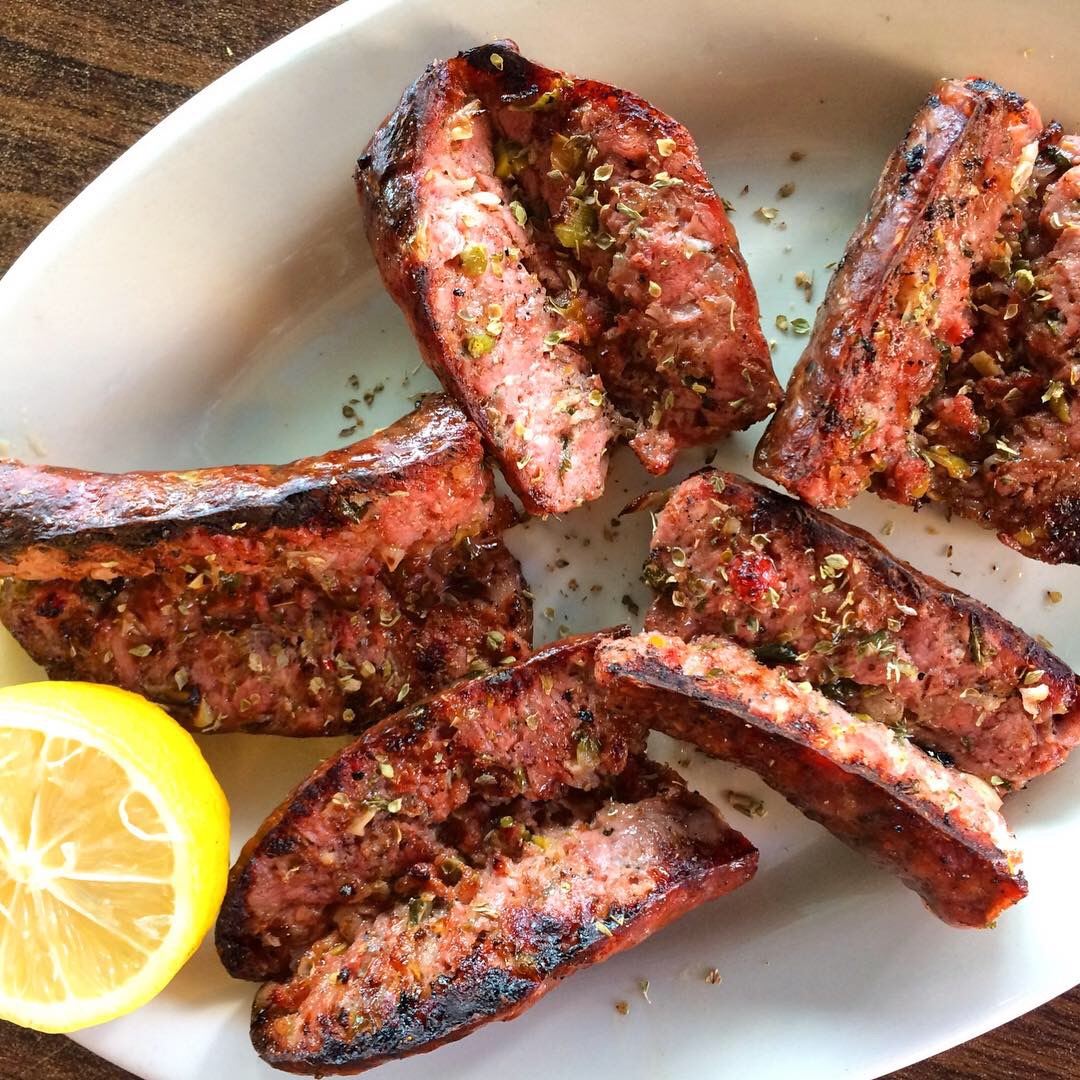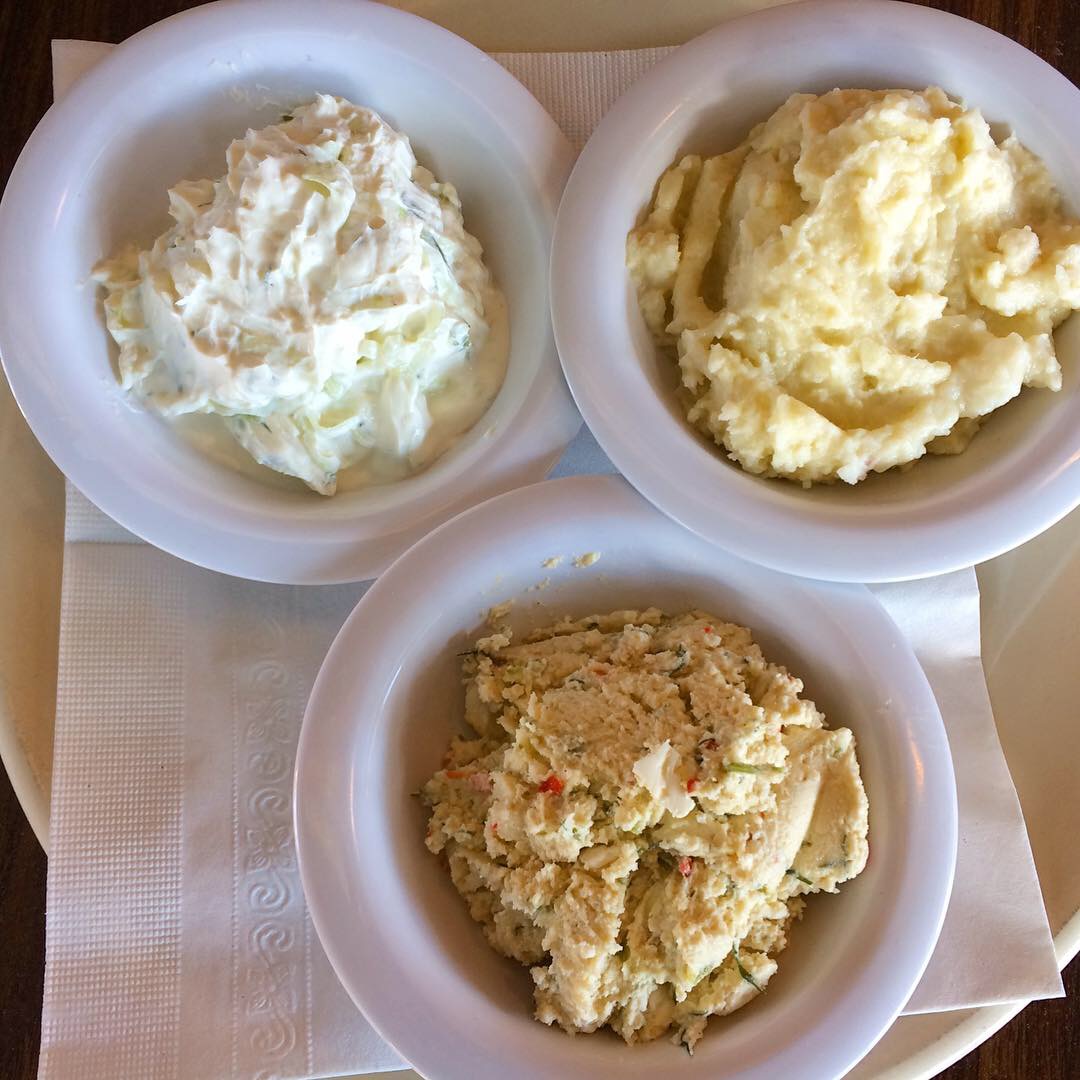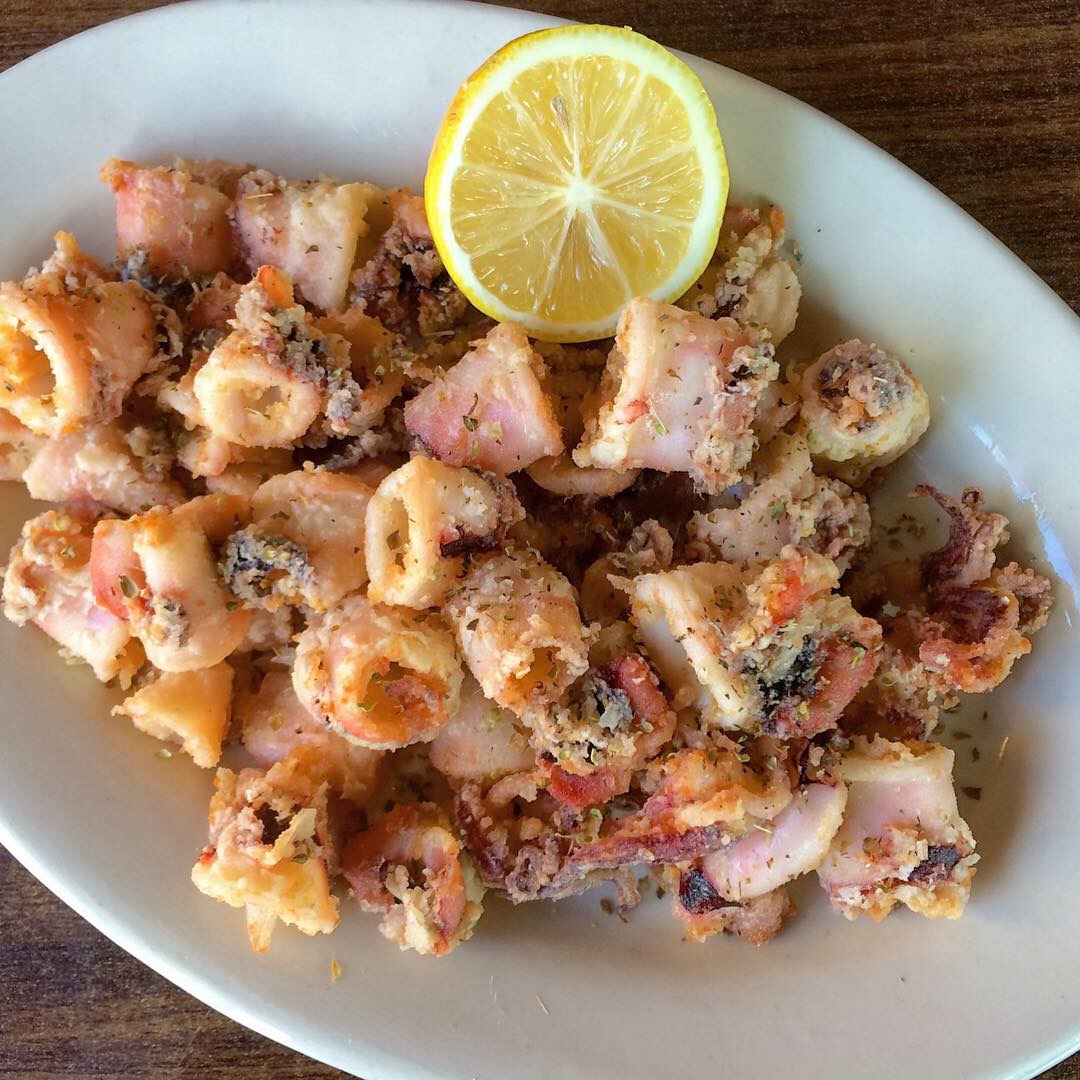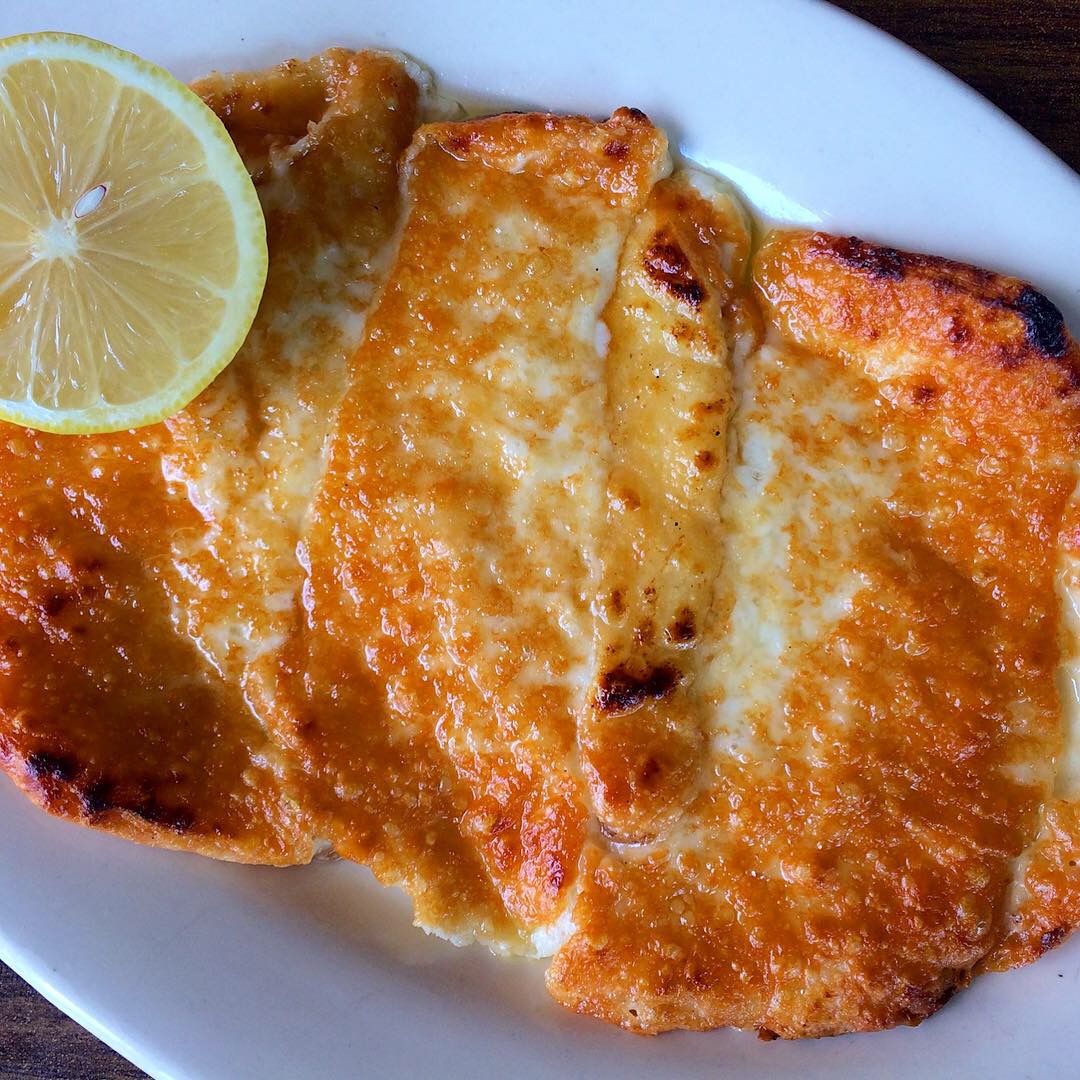 With the nouveau communal aura of a private club at long last turned public, Taverna Kos, the restaurant wing of the Pancoan Society Hippocrates, has opened its doors to the hoi polloi. Entering at 41-19 23rd Ave in Astoria, Queens, we found the atmosphere as casual and comfortable as an old sandal, an adumbration of homestyle Greek cuisine.
[1] Octopus (χταπόδι). Perfectly tender and utterly delectable. One of two top notch appetizers, the other being…
[2] Loukaniko (λουκάνικο), the amazing sausage that's often overlooked unless you're among the cognoscenti or Greek. Excellent, with that all-important char, beefy and spicy; I tasted leeks, Greek oregano, and whole coriander seed. That lemon isn't there just for show; give it a squeeze.
[3] We also ordered Pikilia (ποικιλία) which means a variety of choices, in this case a trio of dips: spicy feta with persuasive overtones of olive oil; skordalia (σκορδαλιά), often overwhelmed by garlic but which here had an unimpeachable balance between that and the puréed potatoes; and a demure tzatziki, barely herby and scarcely garlicky.
[4] Kalamari. We voted between fried and grilled. We ordered fried. I lost.
[5] Saganaki (σαγανάκι) is a luscious appetizer of fried kefalograviera, a deliciously intense Greek sheep's cheese, melty and gooey, often set aflame before serving and sometimes topped with an egg. This rendition wasn't up to snuff; maybe it had been away from the fire too long.