Instagram Post 7/5/2019
Ever tried Indonesian cuisine? It's one of my absolute favorites and I always recommend this event not only for the innumerable possibilities, but for the quality of the cooking. Whether you know and love the food or you're a first-timer, I urge you to head out to Elmhurst, Queens on Saturday, July 6th, for the New York Indonesian Food Bazaar, an event that's held monthly at the parish hall of St. James Episcopal Church, 84-07 Broadway. I suggest that you arrive close to the starting time, 11am, to catch the greatest variety of options. From two of my favorite vendors:
(Click on any image to view it in high resolution.)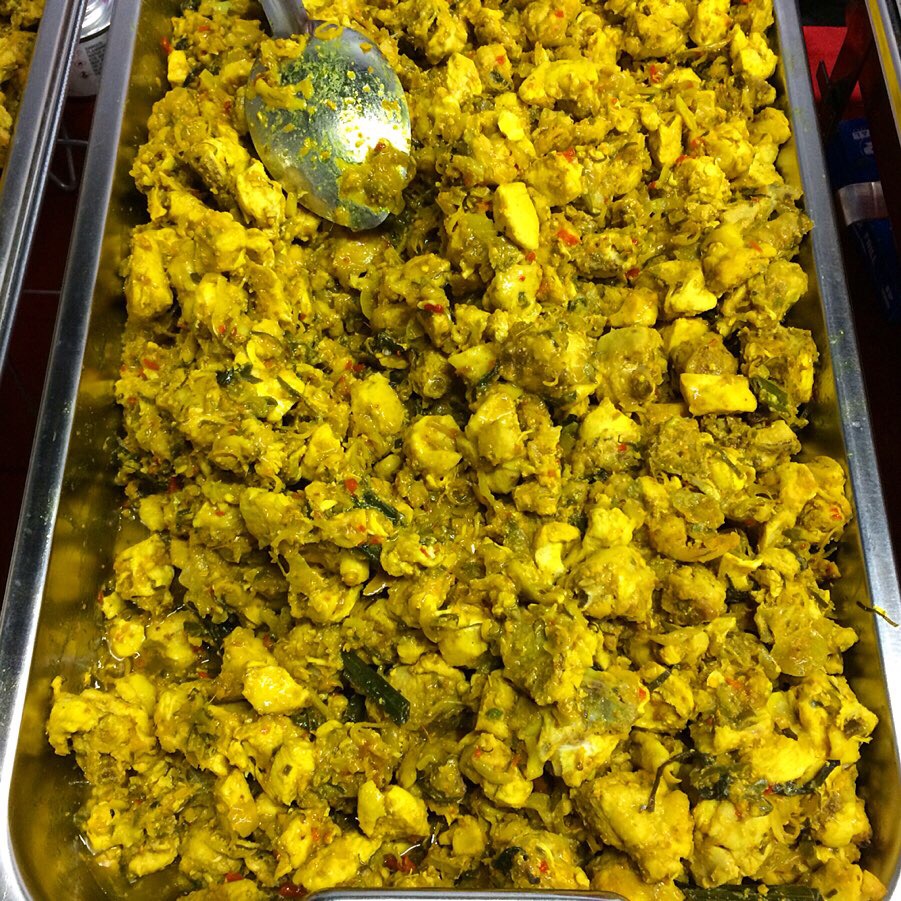 Kantin Rica Rica's Ayam Rica Bumbu Manado, a signature dish from Manado, North Sulawesi: chicken with chilies, scallions, shallots, lemongrass and turmeric was delicious.
If you like your pork on the sweet side, try their Sate Garo with peanut sauce: pork shoulder, peanuts, chilies, scallions, shallots, garlic, ginger, lemongrass, galangal, and ketjap manis (sweet soy sauce).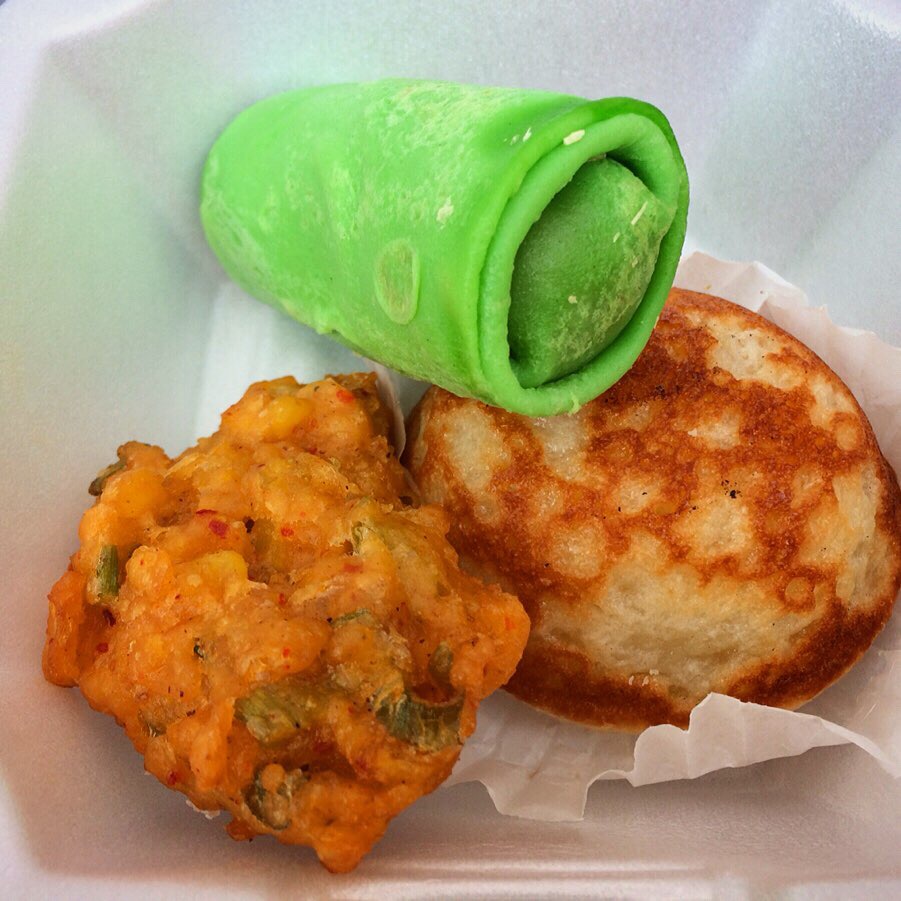 Three treats provided by my friend (full disclosure) Fefe at Taste of Surabaya. From the top, clockwise: Dadar Gulung, a sweet coconut kue (snack) that gets its green color from pandan; Wingko Babat a Javanese coconut pancake; and a savory corn fritter – each was wonderful. Hope to see you there!