Instagram Post 8/1/2019
Named for the waterfront tourist destination in Shanghai that features modern skyscrapers alongside historical architecture, The Bund at 100-30 Queens Blvd in Forest Hills features Shanghainese cuisine alongside customary Chinese fare.
(Click on any image to view it in high resolution.)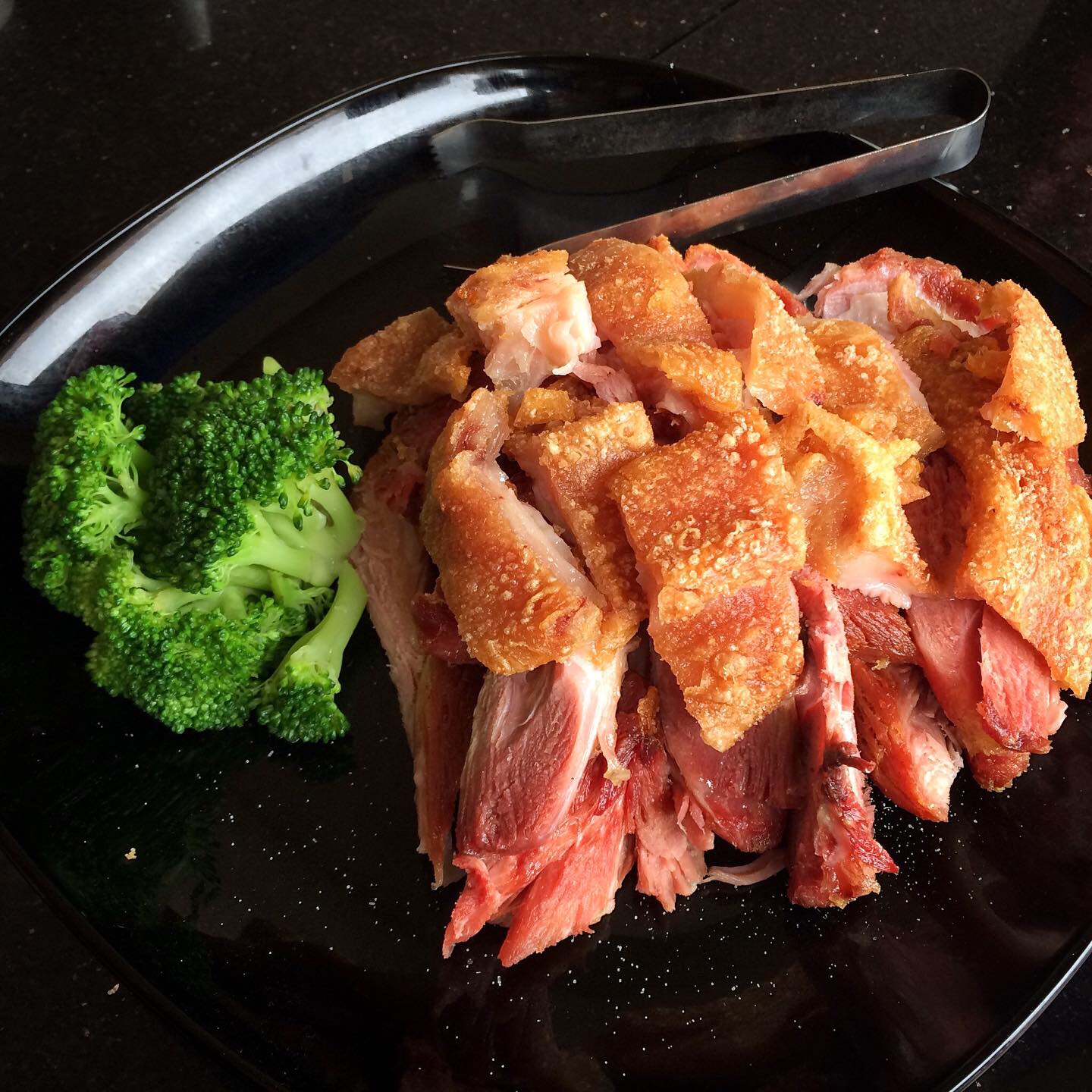 My dining buddy had his heart set on hock, specifically The Bund Special Crispy Pork Hock – crackling skin, yielding meat, everything you'd want from a hock plus a gratuitous toss of broccoli florets on the side, presumably a colorful nod to healthiness. (Nice try.)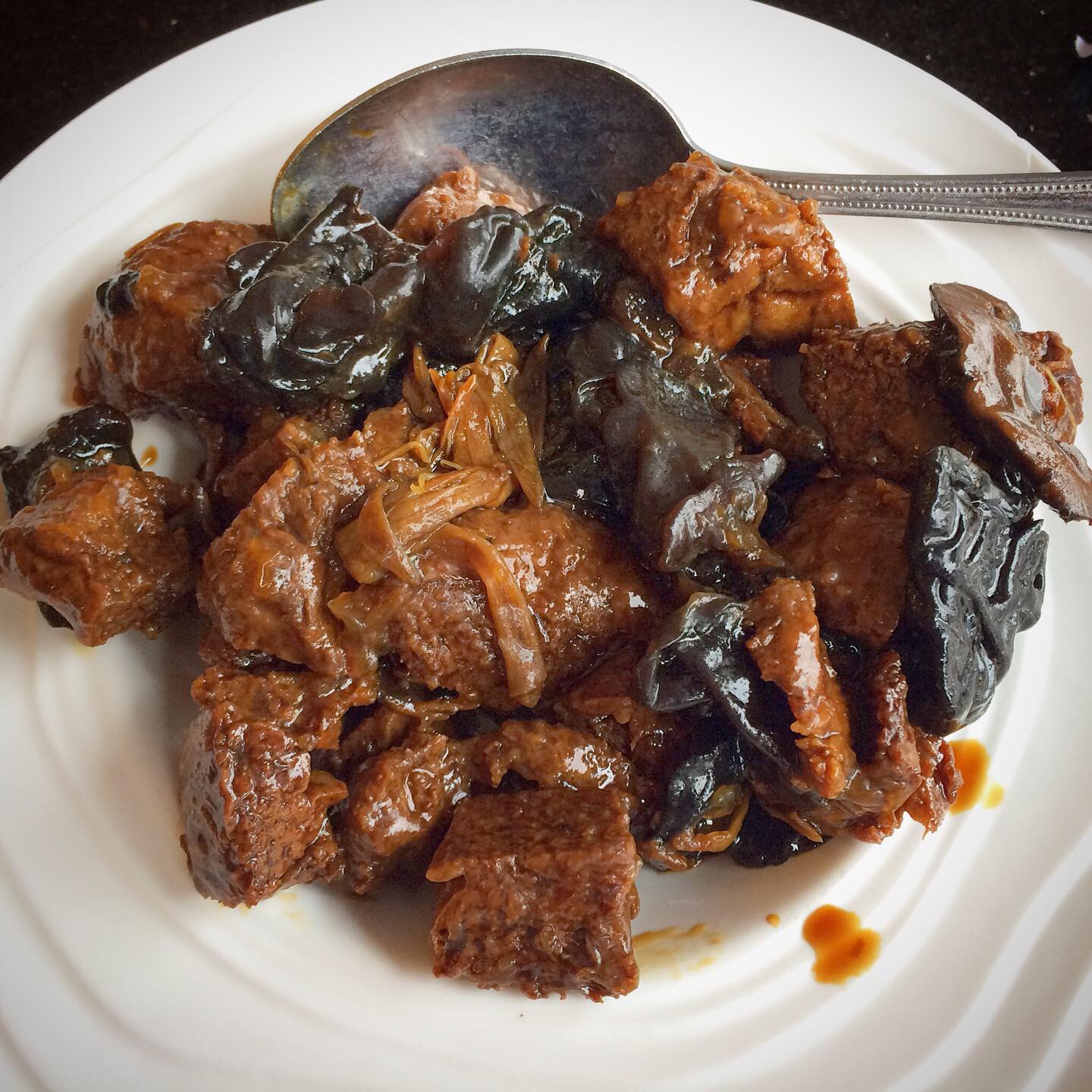 This cold appetizer is one of my favorite Shanghainese dishes. Called "The Bund Special Spongy Gluten with Woodear Mushroom & Peanuts" on the menu (a mouthful, both literally and figuratively), I know it as Kao Fu. Unpacking the description: gluten is made from wheat (you might have sympathy for seitan, a wheat gluten product) – if you purchase it straight in a Chinese market, it looks a bit like whole wheat bread; spongy, an apt adjective because this form soaks up juices as if it were one; wood ear mushrooms (aka cloud ear, black fungus, tree ear fungus, and a raft of other names) don't have much flavor but they bring contrasting texture to this dish. If there were any peanuts to be found, I didn't catch them; still, I liked it well enough.