Instagram Post 8/24/2019
Quick note regarding three items from last month's Elmhurst foray with friends to begin exploring Lan Zhou Ramen's extensive menu – stall #23 in HK Food Court, 82-02 45th Ave in Queens.
(Click on any image to view it in high resolution.)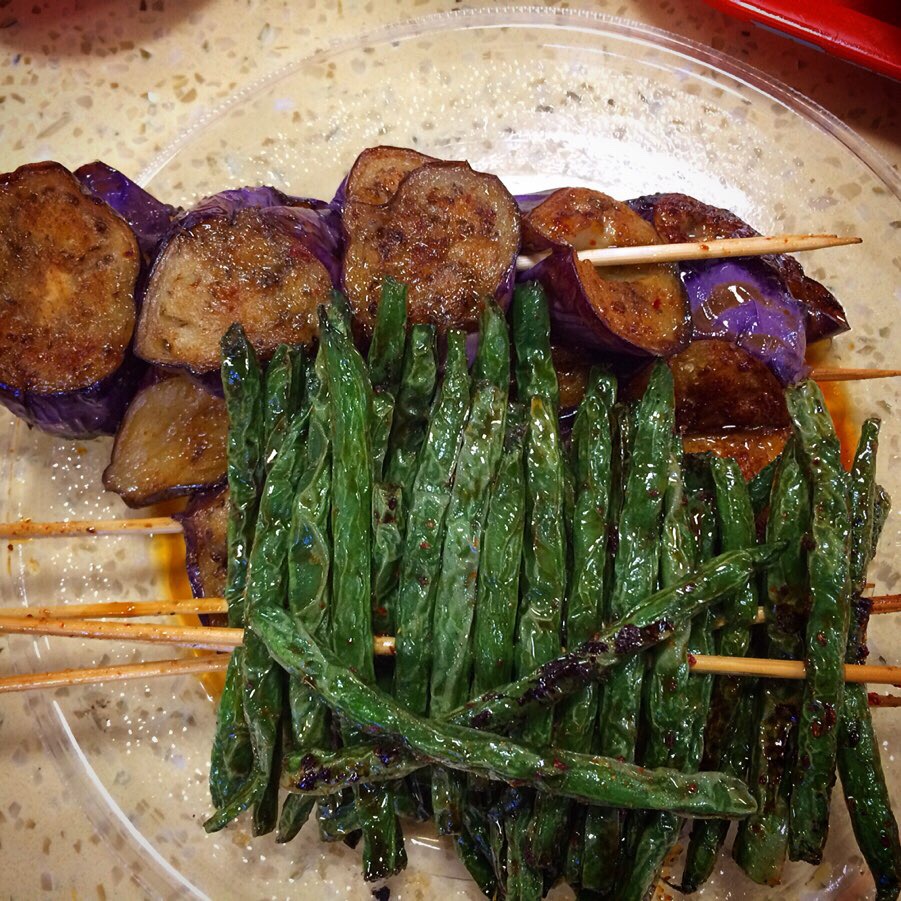 In addition to noodz, they do an admirable execution of BBQ skewers: this plate was for the veggie lovers, beautifully blistered green beans and eggplant with a touch of char – not too shabby.

Of course, we followed the mellow slick road to Cumin Lamb Stir Fried Rice Noodle. Something for everyone: noodles and veggies and lamb, oh my.