Sometimes we're granted an opportunity to take part in an event that joyously fills the heart. And sometimes we're granted an opportunity to take part in an event that joyously fills the tummy. But rarely are they the same event. Until now.
(Click on any image to view it in high resolution.)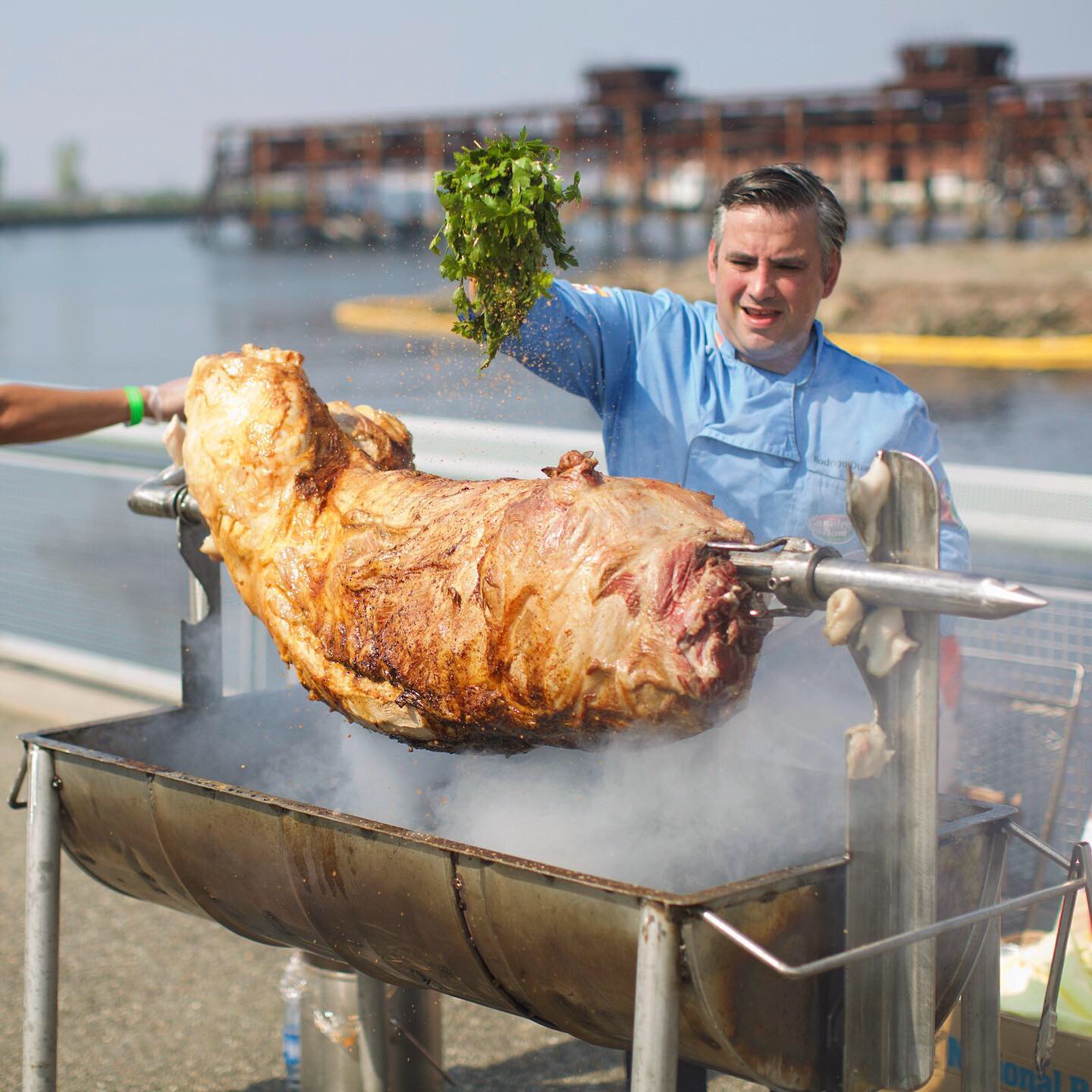 On September 22, Don Rodrigo Duarte, "The King of Hams", will roast a prize-winning Portuguese Alentejano hog and showcase other pata negra charcuterie at a Dining for Justice benefit for immigrant families seeking asylum. The proceeds go directly to Immigrant Families Together, an organization committed to the reunification of families separated at the US/Mexico border.
The event will take place along the waterfront at Anable Basin Sailing Bar & Grill, 4-40 44th Drive in Long Island City, Queens from noon to 3pm. Farmstand sides will be provided by Chef's Consortium and Brooklyn's Betty Bakery will whip up desserts. A cash bar will be made available by the venue, Anable Basin.
Tickets are $40 (children under 12 are admitted free with parent or guardian) and may be purchased at www.eventbrite.com/e/pig-roast-on-the-queens-riviera-tickets-69239464101\
Links:
Dining for Justice: https://www.diningforjustice.com/
Immigrant Families Together: https://immigrantfamiliestogether.com/
Instagram: https://www.instagram.com/diningforjustice/
Facebook: https://www.facebook.com/diningforjustice/


A couple of bonus photos from my recent visit to Don Rodrigo Duarte's Gourmet House, Caseiro E Bom, at 70 Pacific St, Newark, NJ:
Nine year old Pata Negra!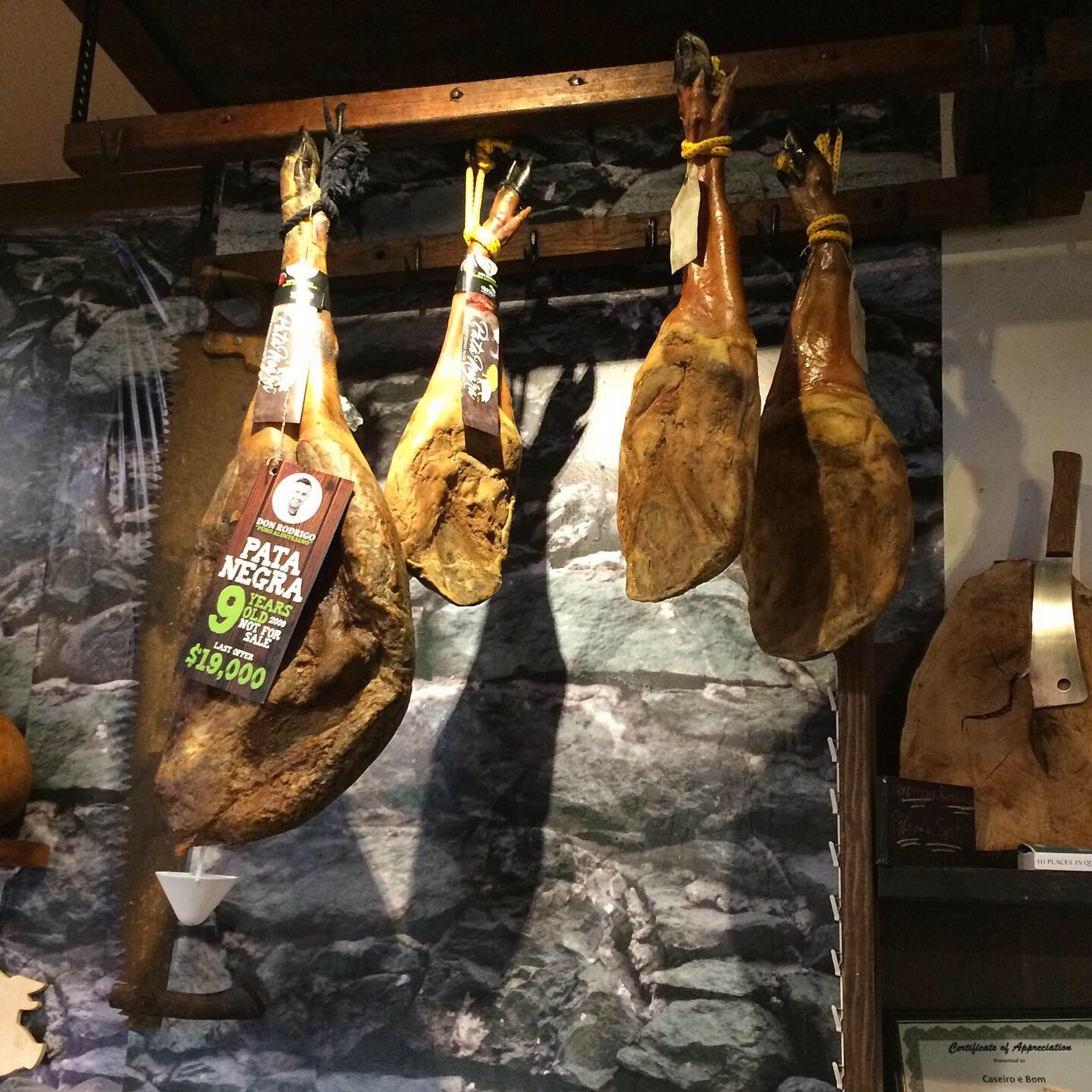 Charcuterie stalactites.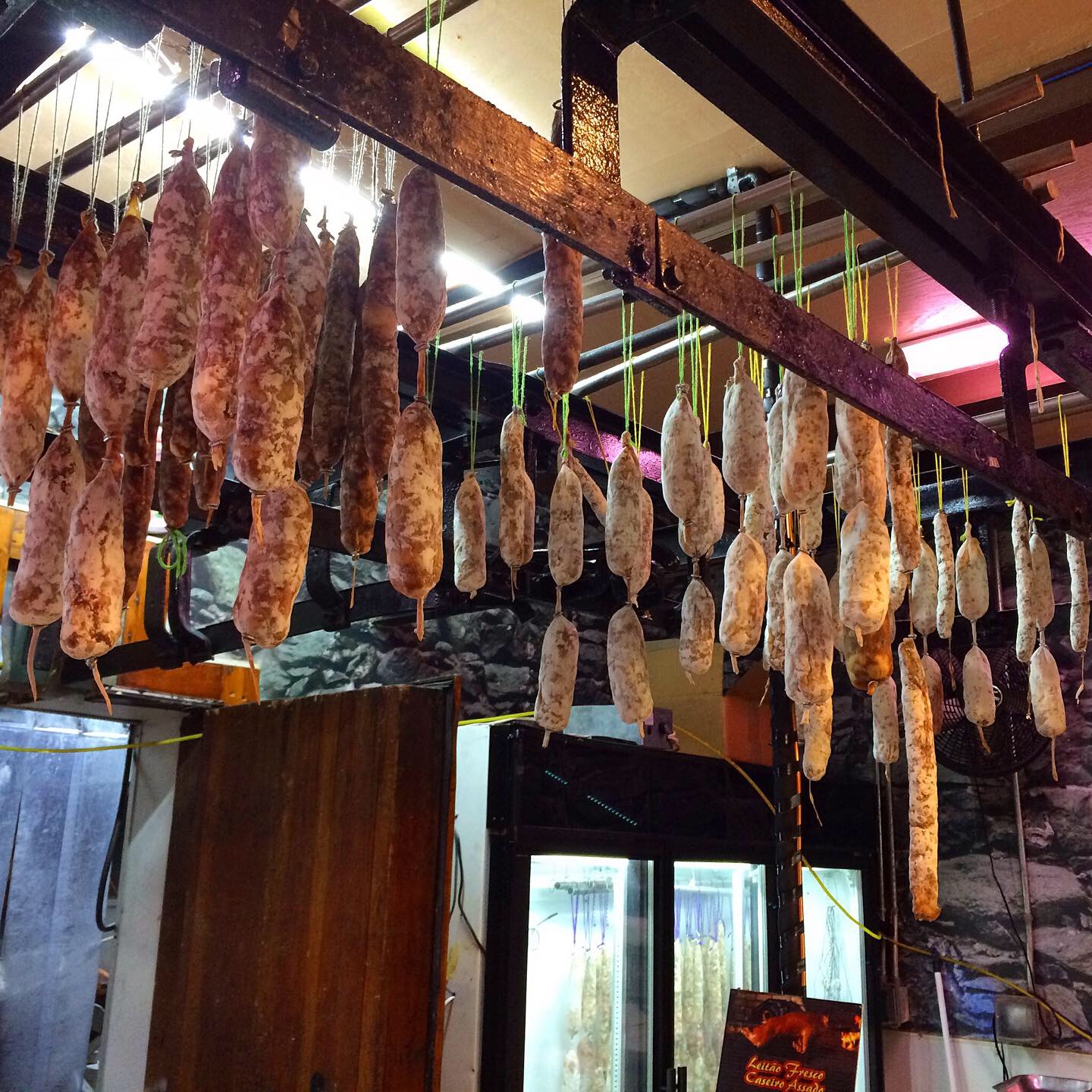 (Promotional consideration tickets provided by Dining for Justice.)