Instagram Post 9/12/2019
(Click on any image to view it in high resolution.)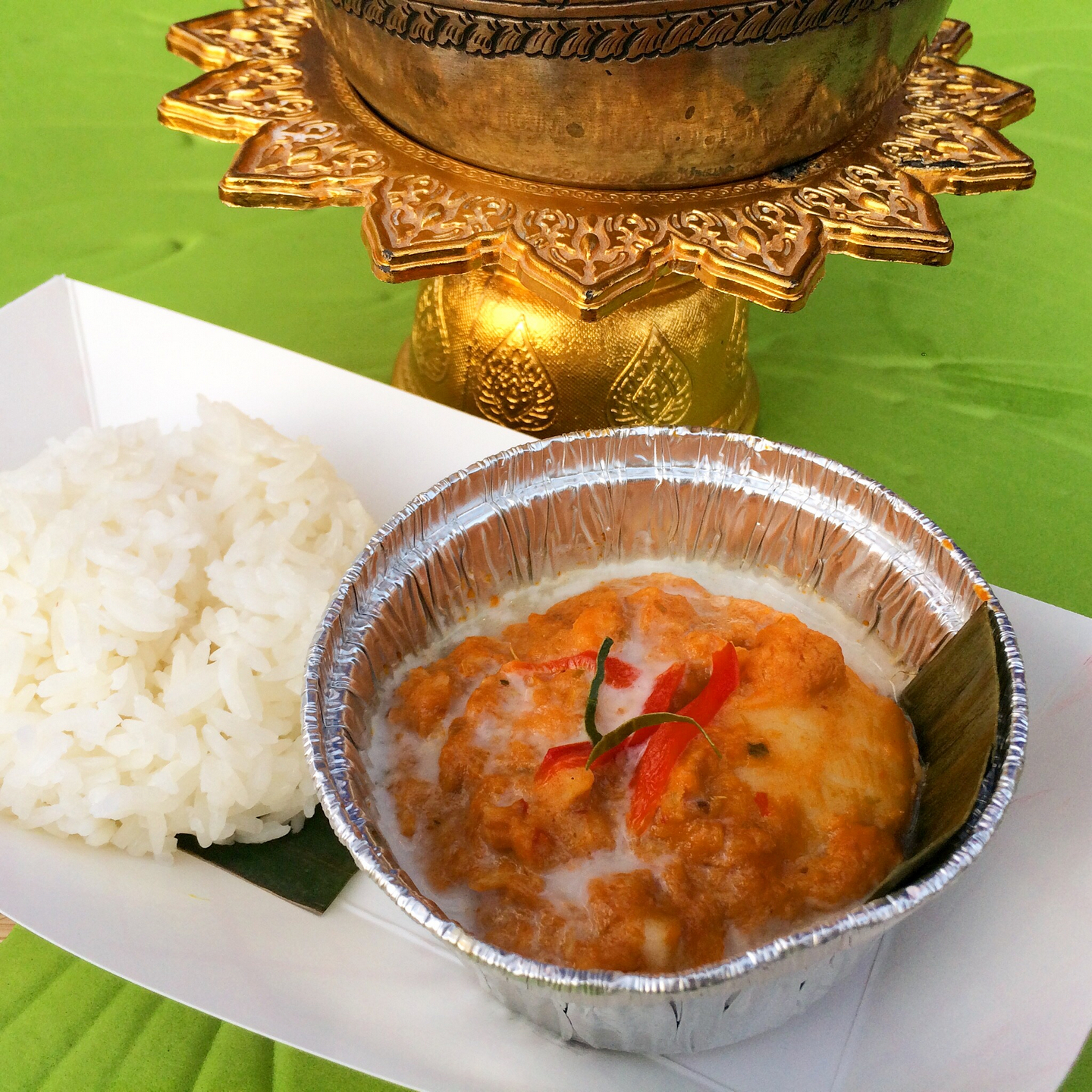 They're ba-a-a-ack!
🎆 💥 🎆 💥 🎆
The Queens International Night Market kicks off its 2019 Fall Season on Saturday, September 14, and you don't want to miss it! You'll savor delicious international food and experience incredible musical performances in an exciting night market atmosphere; admission is free.
One of my favorite tastes from this past season was Fish Amok, a classic dish from Cambodia; it's a custardy mousse of tilapia in coconut milk seasoned with galangal, herbs and spices, steamed in banana leaves and served with rice on this side. You'll find it at the Cambodian Cuisine booth and it's an absolute winner. (Not to mention the fact that Cambodian food needs to be better represented in NYC!)
So head out to the Queens Night Market outside the New York Hall of Science in Flushing Meadows Corona Park. You'll find them every Saturday from 5pm until midnight through October 26. Stay current and check out their vendors and performers list at www.queensnightmarket.com.
See you there soon!