Instagram Post 9/14/2019
(Click on any image to view it in high resolution.)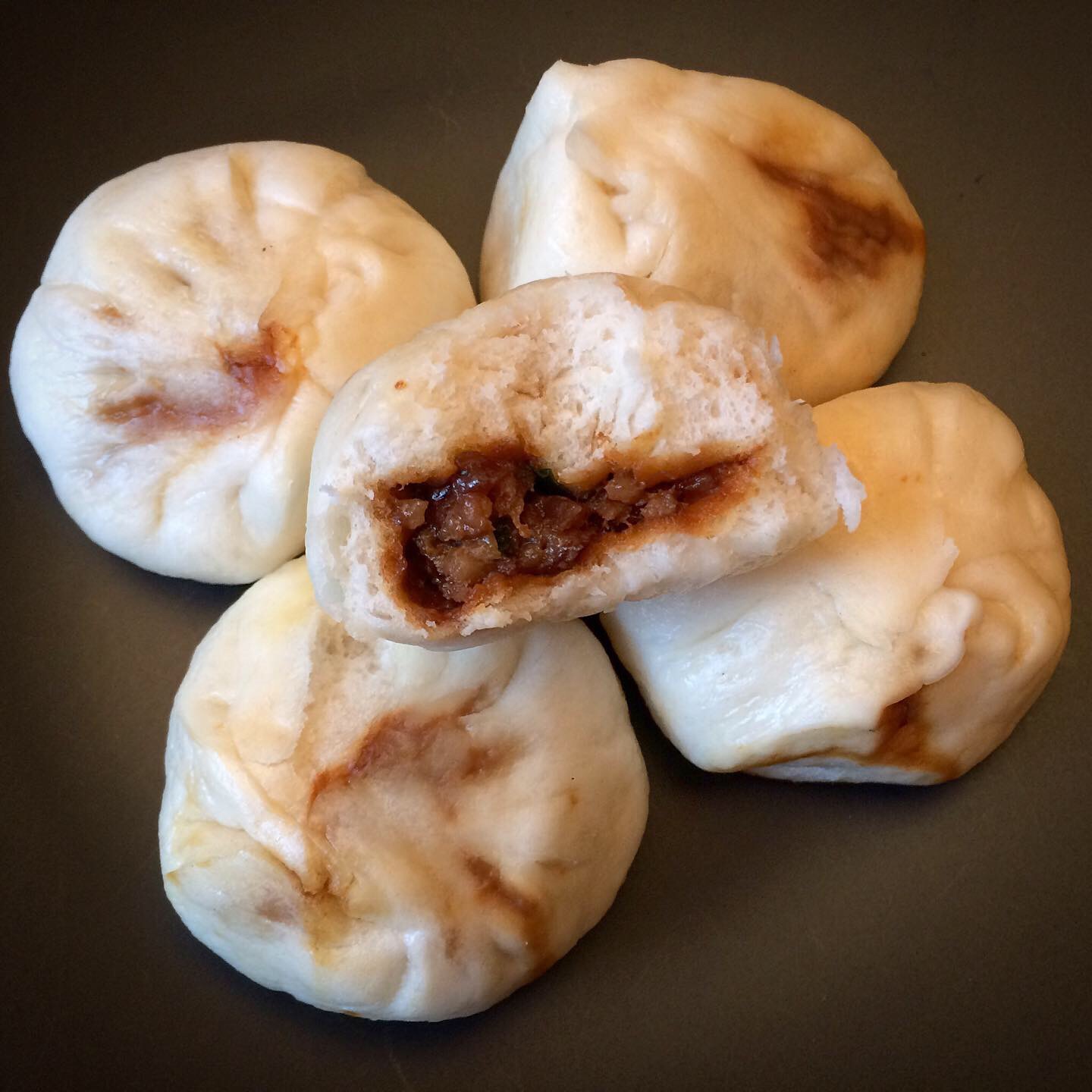 The sign read "Streaky Pork Old Bamboo Shoots Steamed Bun". Kinda makes ya just wanna drop everything and rush out there and grab some, don't it? Not me. Kinda made me just wanna drop everything and translate the Chinese characters.
See for yourself: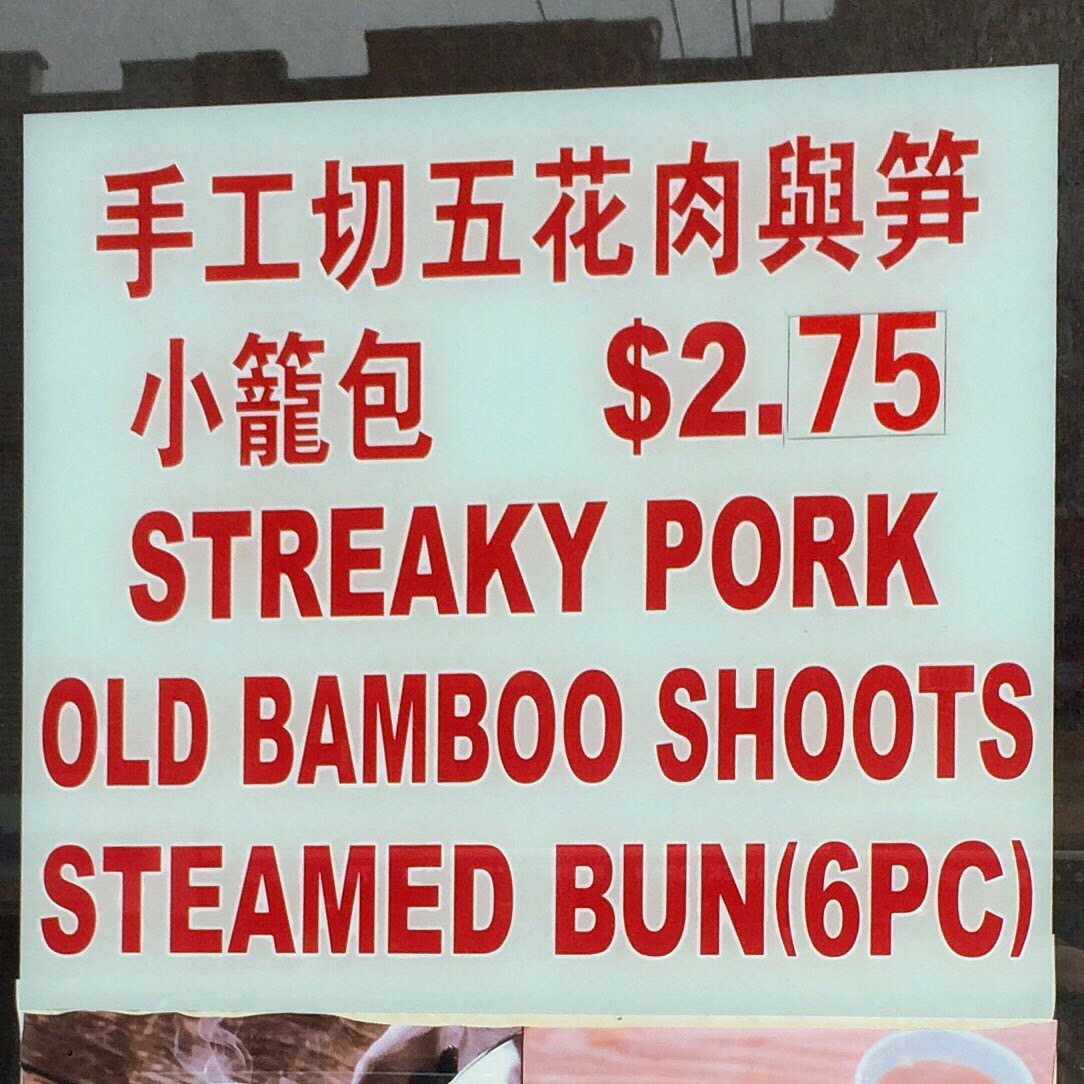 Here's what I got:
手工切 = hand cut
五花肉 = pork belly
與筍 = with bamboo shoots
小籠包 = xiao long bao
Well, not quite the xiao long bao soup dumplings most of us associate with those characters, these are steamed buns filled with the aforementioned ingredients and Great Taste Dumpling at 4317 8th Ave in Sunset Park, Brooklyn's got 'em. $2.75 for 6. And please, don't ever change that glorious sign!
A quick snack for someone who was just passing through in search of Mid-Autumn Festival Mooncakes. (You did read my detailed "Chinese Mooncakes Demystified" post about that, didn'tcha?)