Instagram Post 10/2/2019
(Click on any image to view it in high resolution.)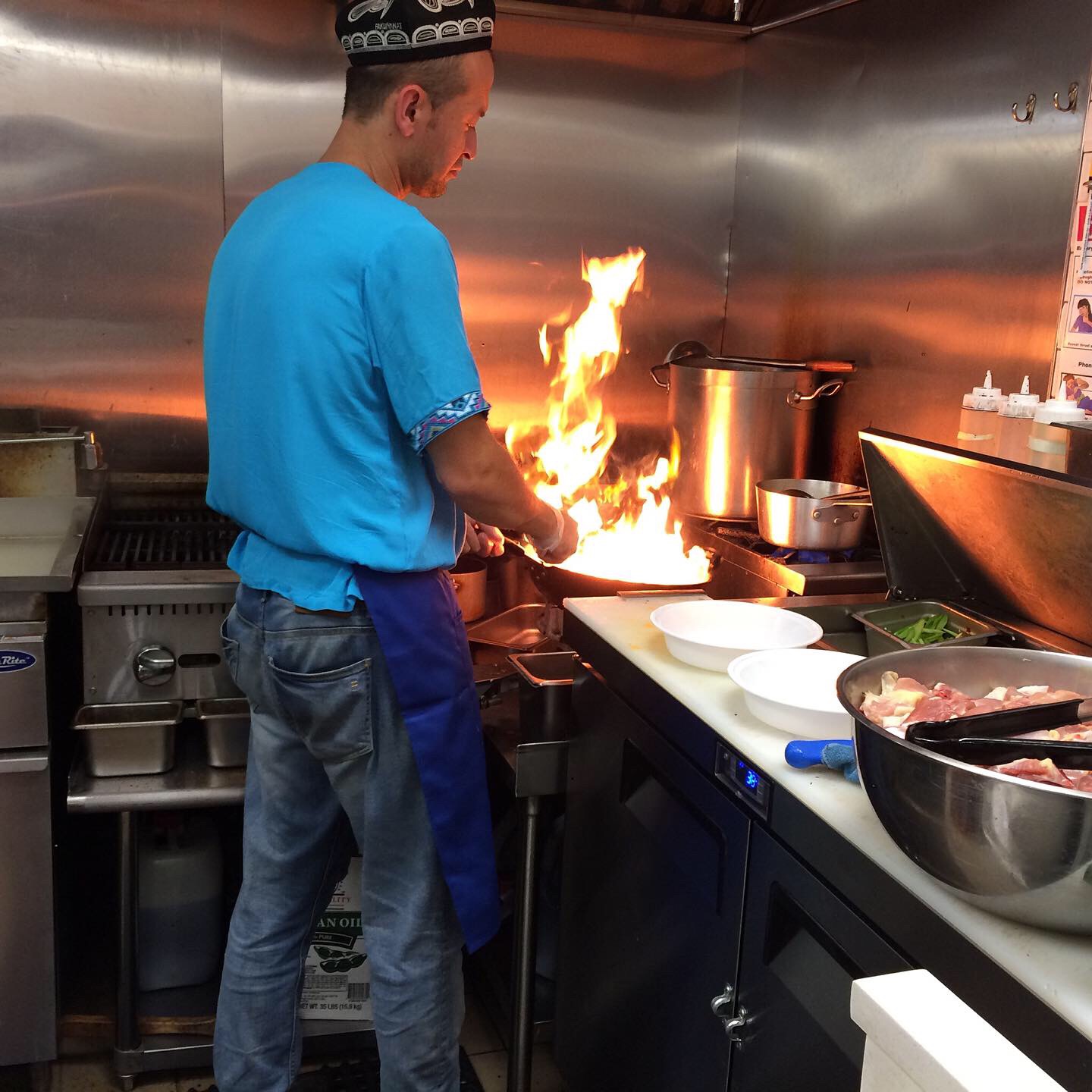 Breaking News! New Vendor Alert: Stall number 5 at the New World Mall Food Court, 136-20 Roosevelt Ave, Flushing is now home to Tarim Uyghur Food. They appeared about 10 days ago filling the void left by Pho Sushi (I suspect it was that, but I never tried it) which in turn occupied the former digs of Erqal and its distinctive Uyghur ice cream among other authentic dishes.
I've written extensively about Uyghur cuisine and I'll do a comparison with my feast at Nurlan Uyghur Restaurant, also in Flushing (soon, I promise!) but for now, here's a look at two dishes from Tarim.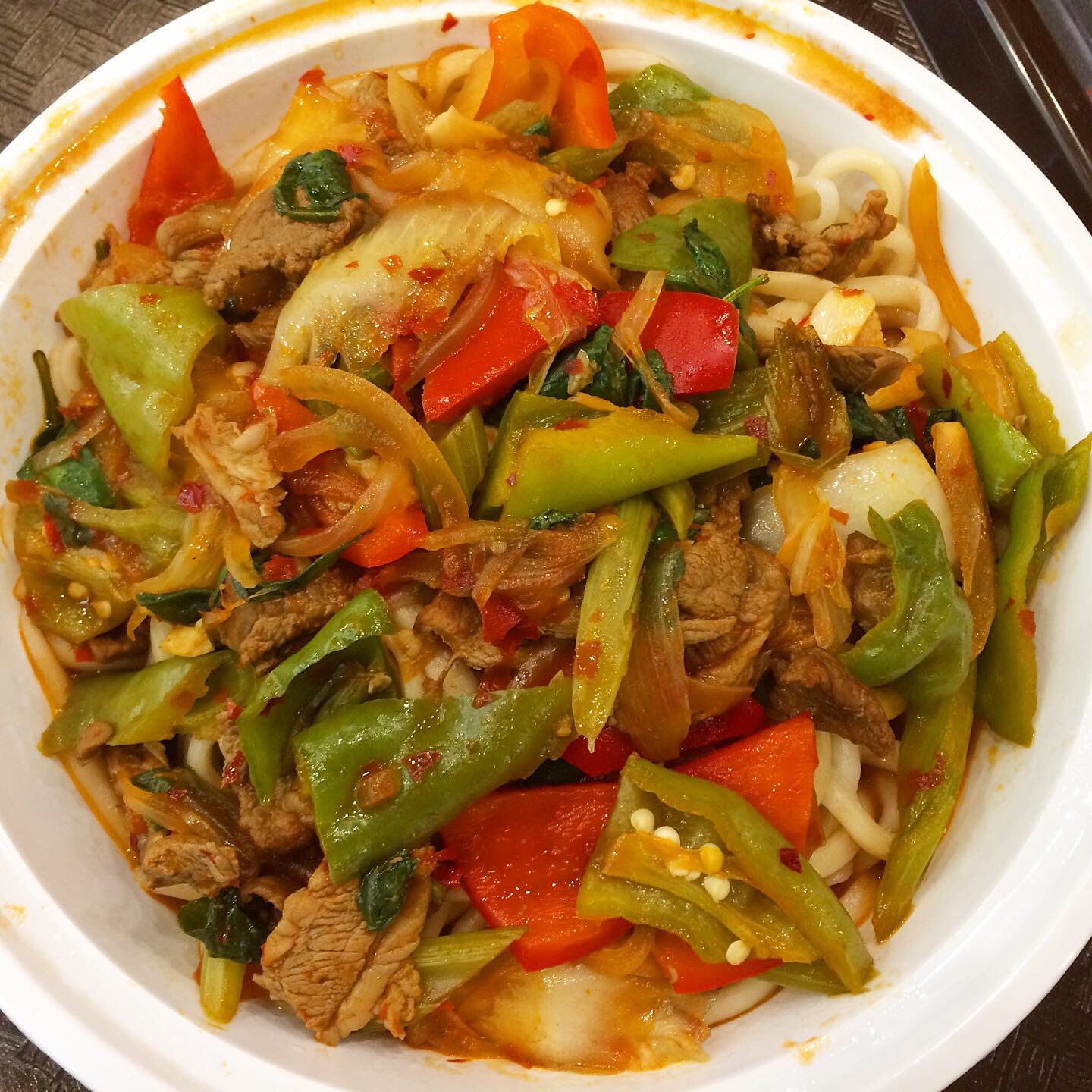 Lagman (Handmade Noodles), item 2 on the menu, was a stir-fry (see first photo) of freshly sliced lamb (I witnessed him carving the meat from a huge chunk), sweet red bell pepper, spicy long green pepper, celery and onions.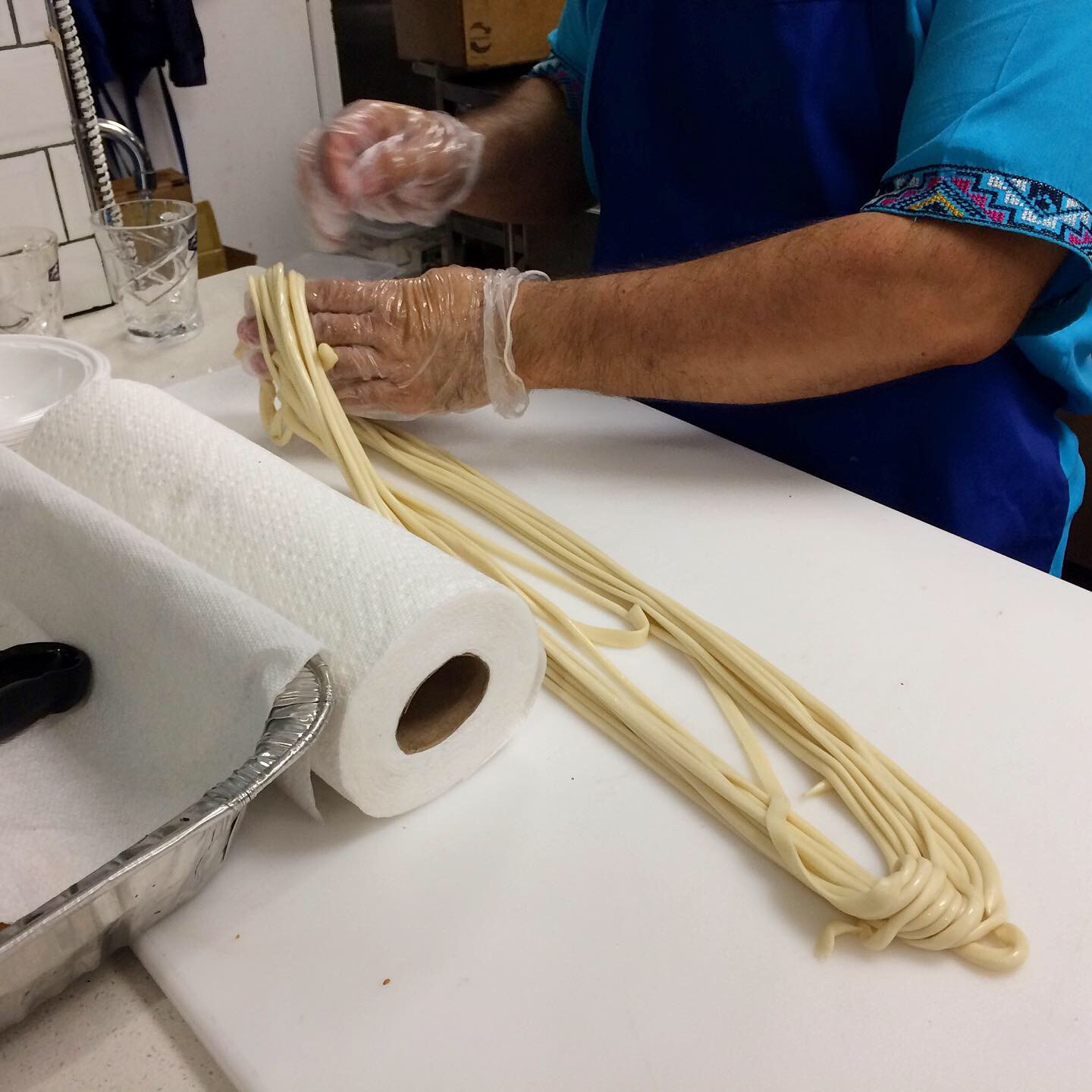 Lagman (cognate to lo mein) presents as a single interminably long hand-pulled noodle…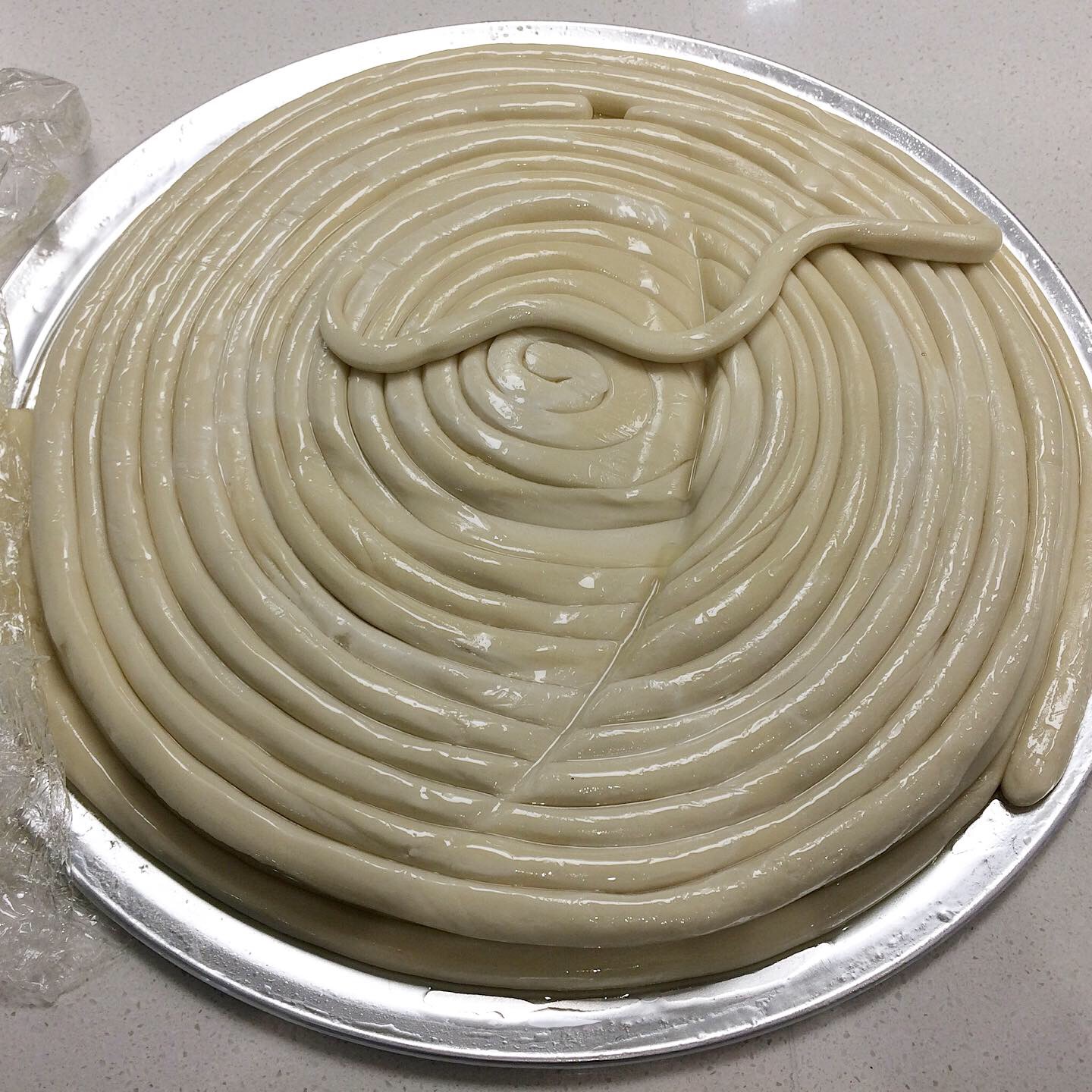 …stored in a coil, ready for action. Perfectly textured, dense noodles, the tasty dish had a spicy kick albeit no other side notes.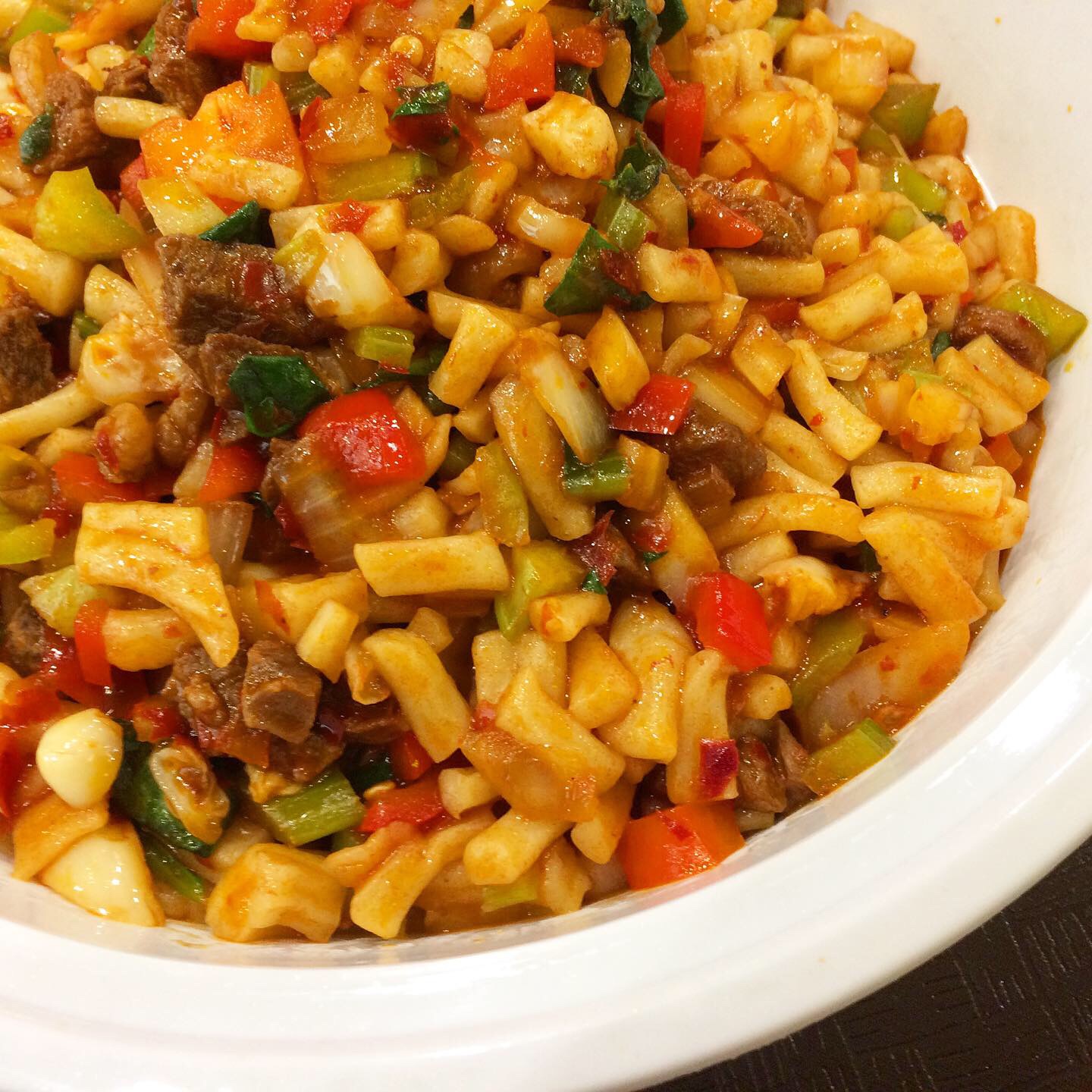 Diced Fried Noodles, item 8 on the menu. Called Ding-Ding Lagman at Nurlan (ding refers to dicing food into small cubes), the dish is as much about texture as it is about flavor at Tarim. Tiny cubes of lagman were stir-fried with lamb and the same vegetables as above, all cut into matching-sized bits; certainly comfort food (you want to eat it with a big ol' spoon), but I wish it had a little more oomph in the flavor department.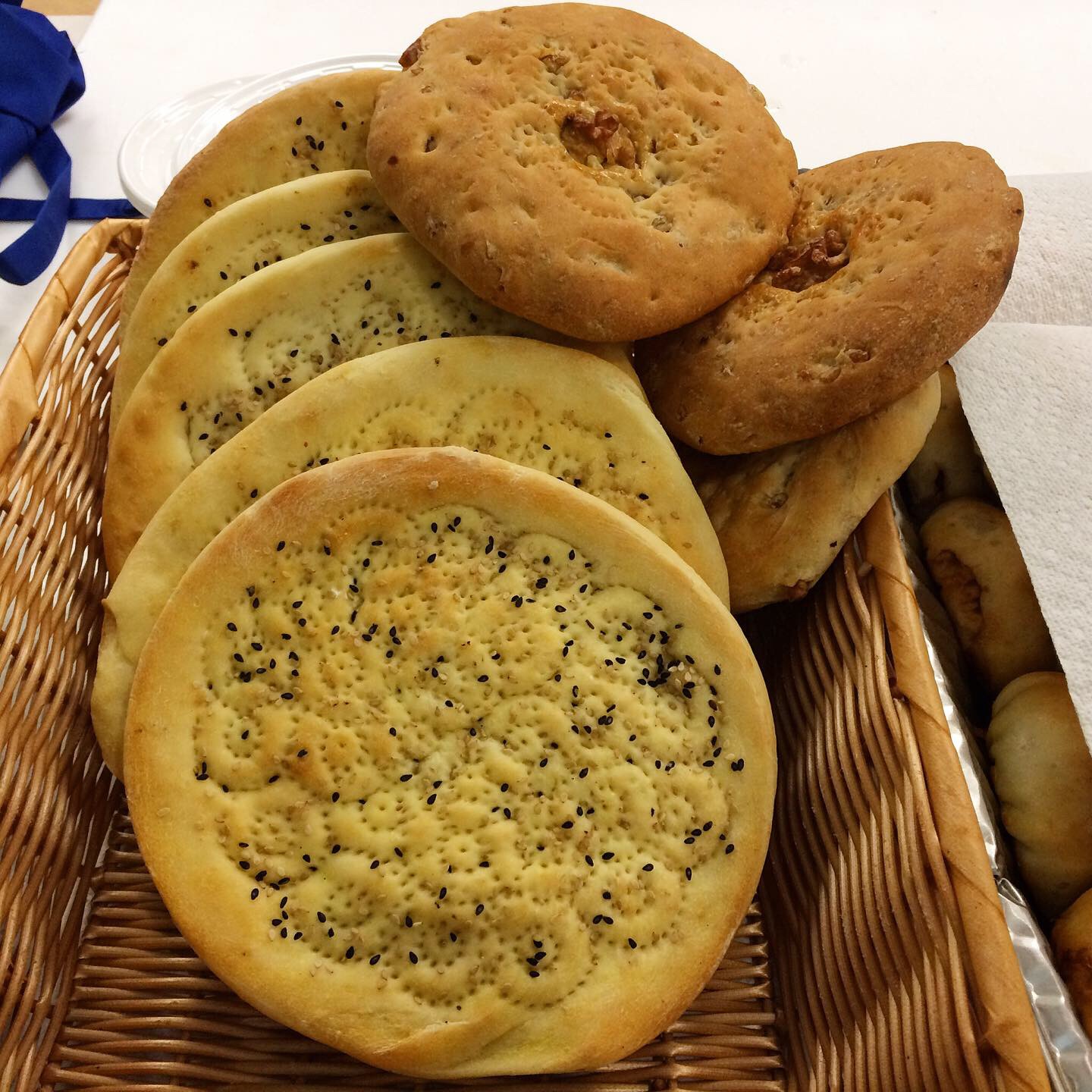 Some decorative Uyghur bread. I'll return soon to sample other items on the menu (since I've already tried everything at Nurlan! 😉)