When I write about restaurants on Instagram, they're usually brief takes accompanied by a photo or two. (You can see my feed right here on ethnojunkie.com, updated almost daily, by selecting the "Instagram" category from my home page – no signup required.) But because of Instagram's character count limitations, it's often necessary to break up a review into several parts. This one originally appeared as four posts, published in June, July, and August, 2018 and January 2020.

---
Hong Kong Taste, 47-21 90th Street at the corner of Corona Ave in Elmhurst, Queens, brings a bright, airy, youthful feel to cha chaan teng (tea restaurant) dining. There are three things I particularly love about this place. First, the vast and incredibly well organized menu of delicious, authentic Hong Kong specialties featuring everything from congee to dumplings to fried popcorn chicken along with an abundance of soups and rice and noodle dishes, not to mention milk teas and the like.
(Click on any image to view it in high resolution.)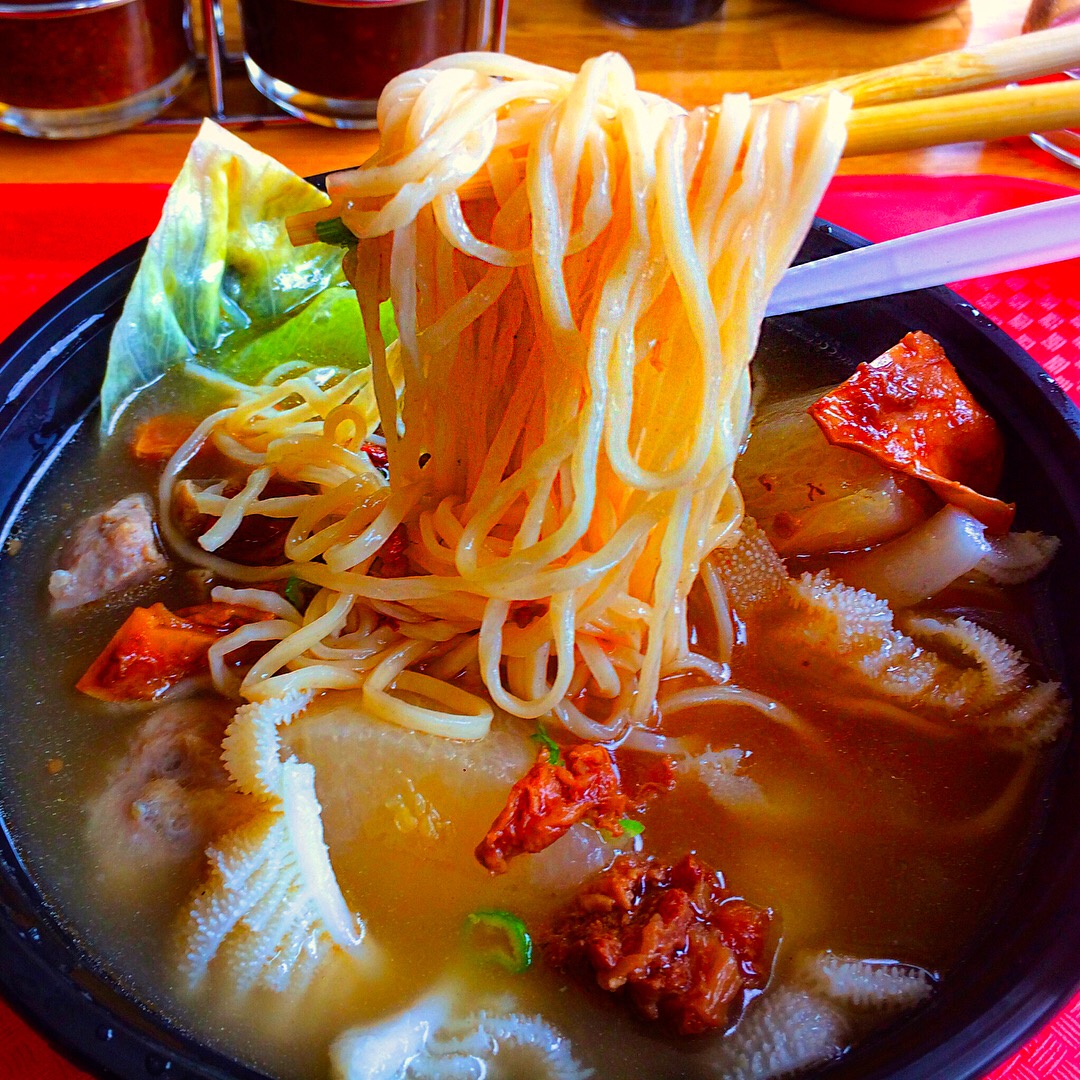 Second, and perhaps their claim to fame, is their Cart Noodles 🍜. It's a mix and match bonanza where you get to choose your noodle from among nine styles (thin, thick, wheat, rice, egg, etc.) and then top it off with your choice of 26 add-ons including curry fish ball, chicken wing, pork hock, fried wonton, radish, fried egg and lots more. Here's a bowl loaded with Hong Kong style thick noodles plus beef tendon ball, beef brisket, radish, and beef omasum (aka book tripe).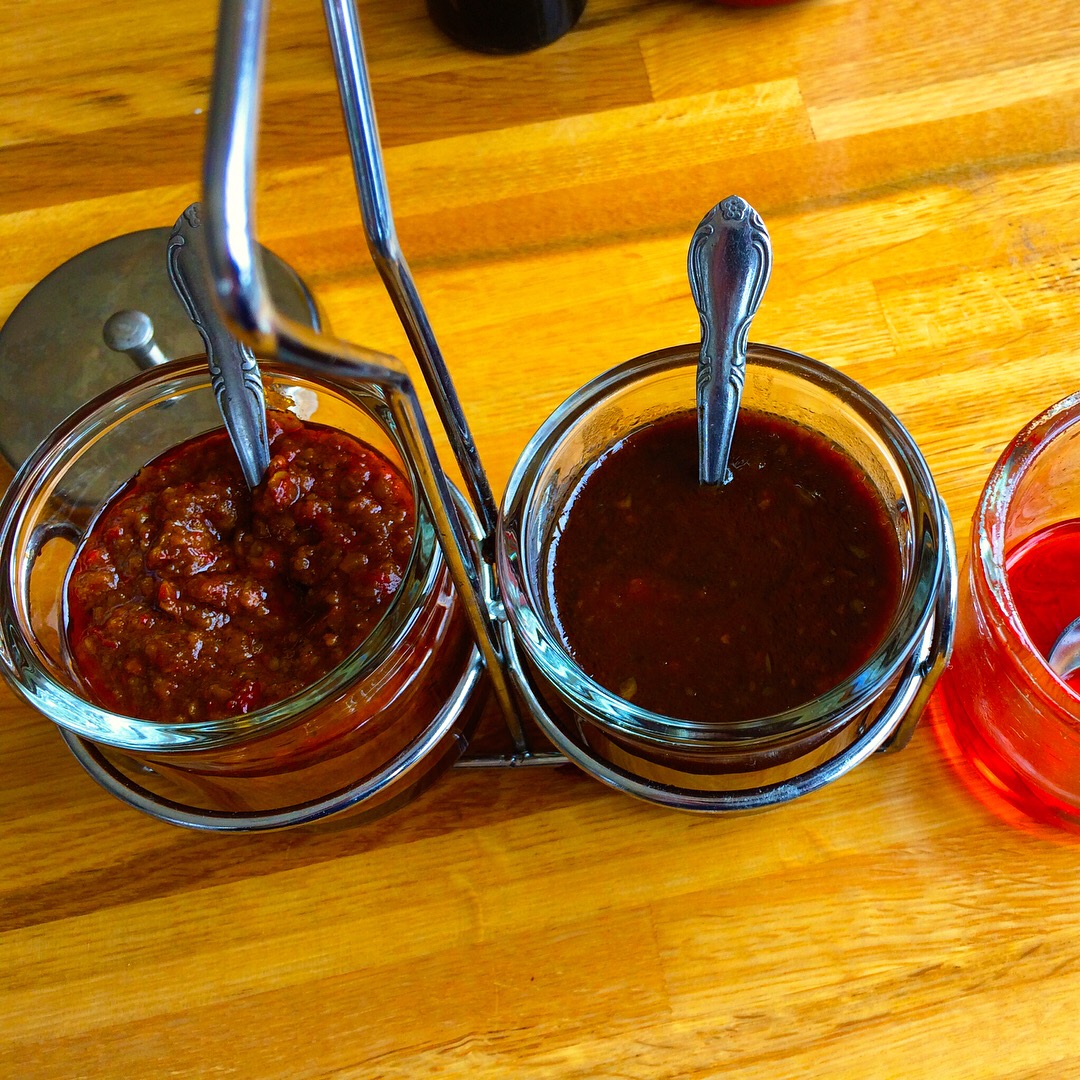 Which brings me to my third favorite aspect of Hong Kong Taste. Every table is provided with a sea of condiments, of course, but two are not to be missed: their homemade curry sauce and garlic sauce. These were truly remarkable. And sure enough, when I looked closely at their menu later that day, I saw that they sell them by the quart to take home.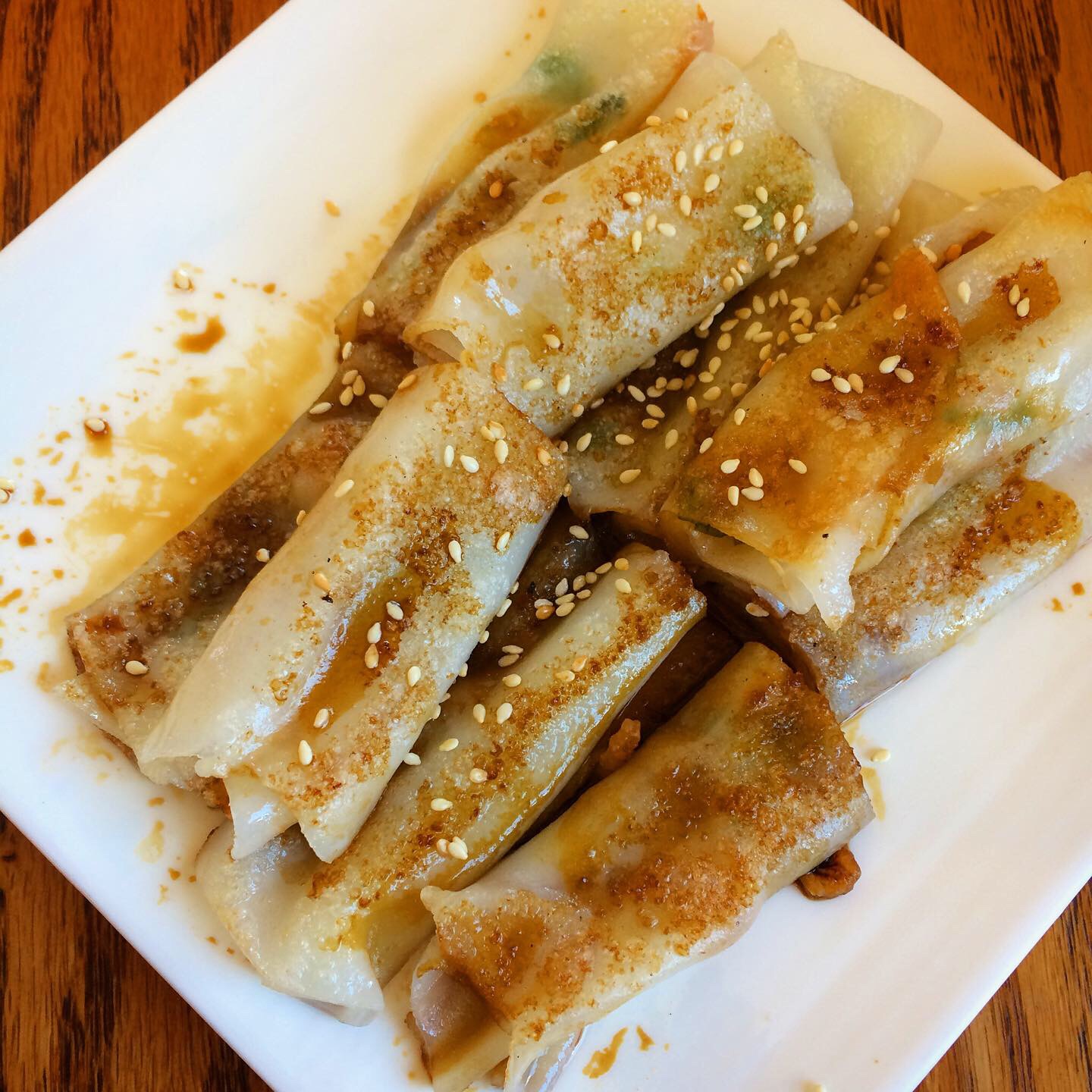 Pan Fried Dried Shrimp Cheong Fun – I decided to try three of their rice roll varieties. These made the cut.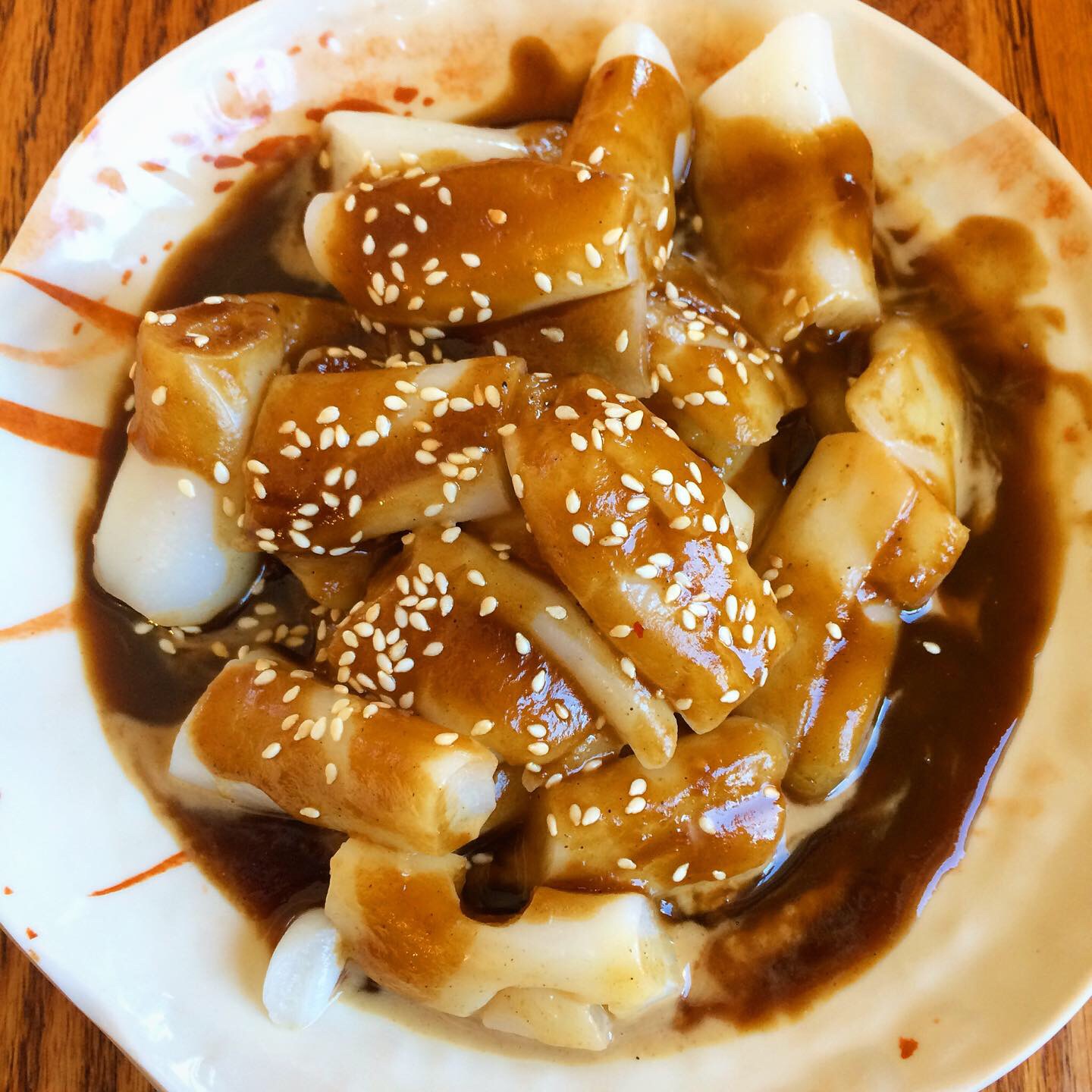 Cheong Fun with Peanut and Sweet Sauce – Just what it says, peanutty and sweet, perhaps a little too sweet, but to each their own.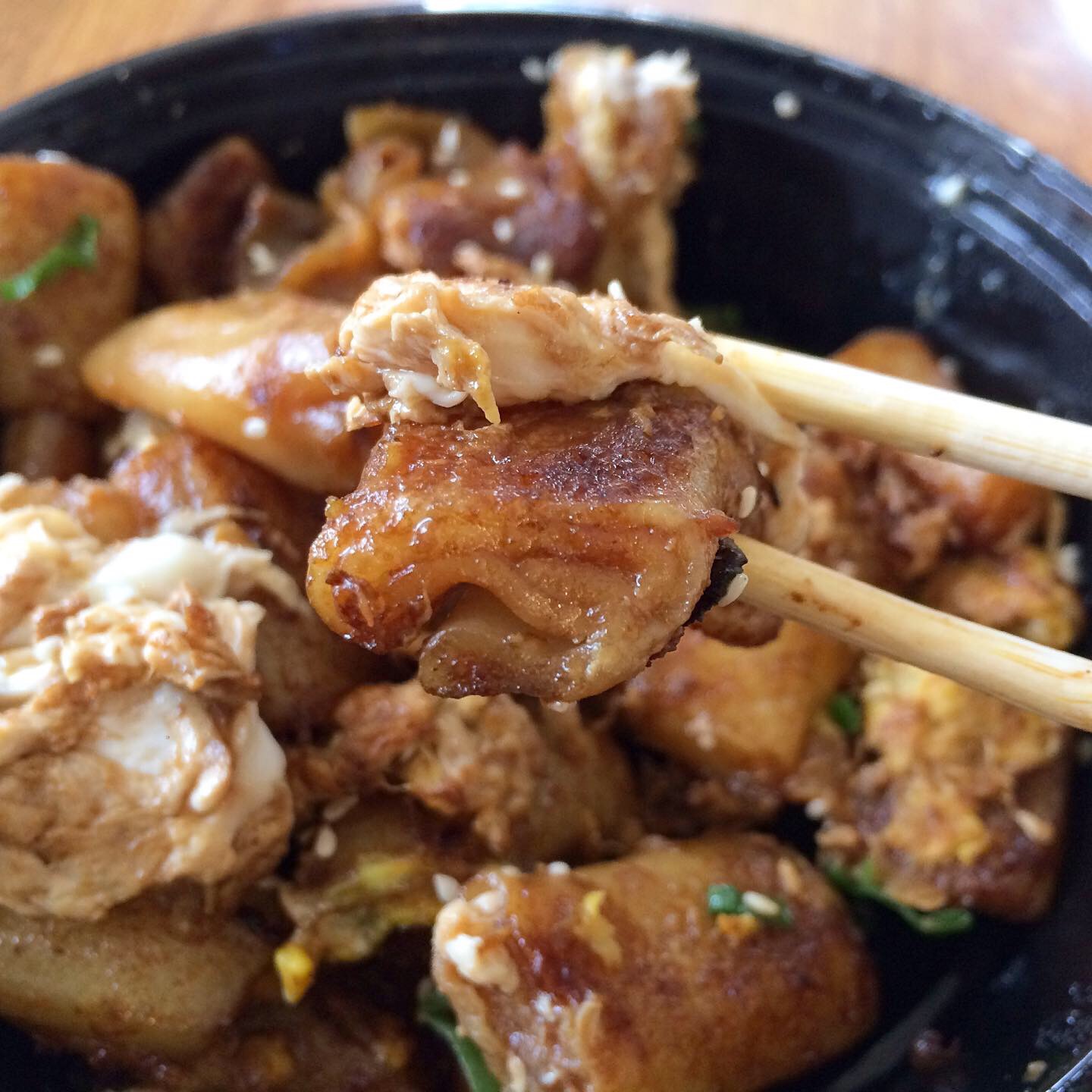 This is Dai Pai Dong Style Cheong Fun, my favorite of the three, impossibly thick, chewy rolled rice noodles – a plateful of comforting satisfaction. (The egg makes all the difference.)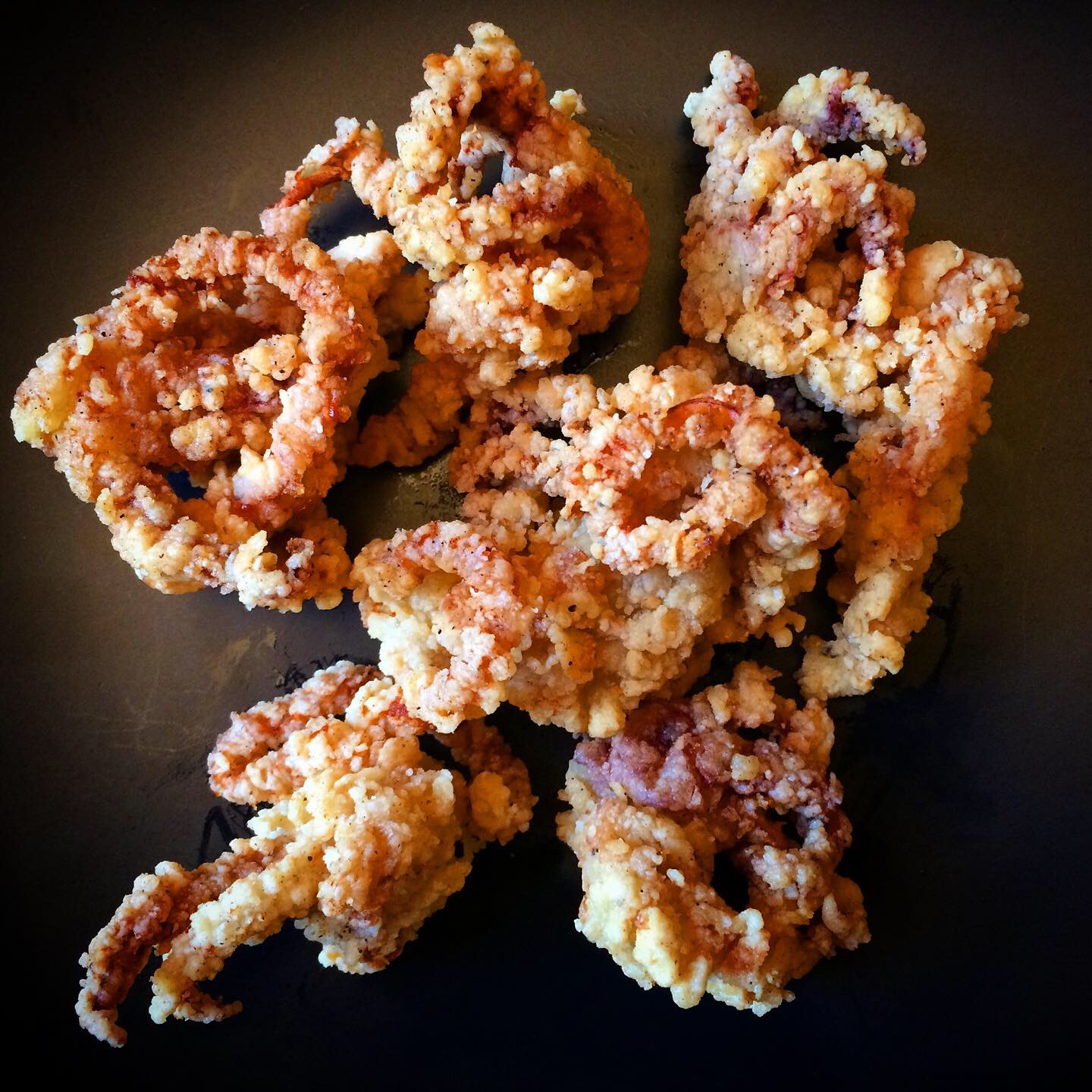 Fried Squid – Whole baby squid, a tiny bit spicy. One of my favorites here.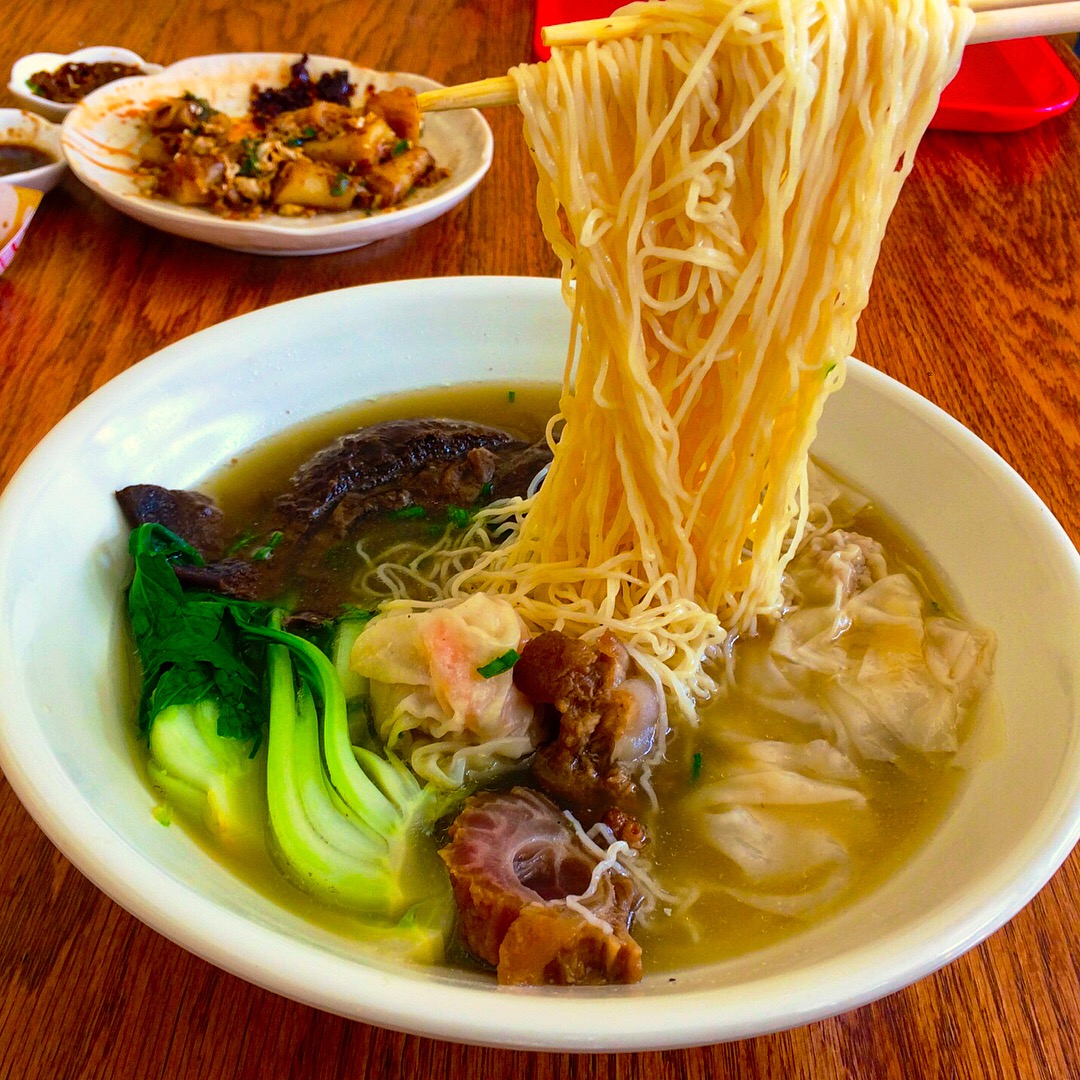 Another Cart Noodle Soup: The obligatory noodle lift shot. There are scores of combinations of noodles and add-ons. (And no, I haven't done the math – too busy slurping. 😉)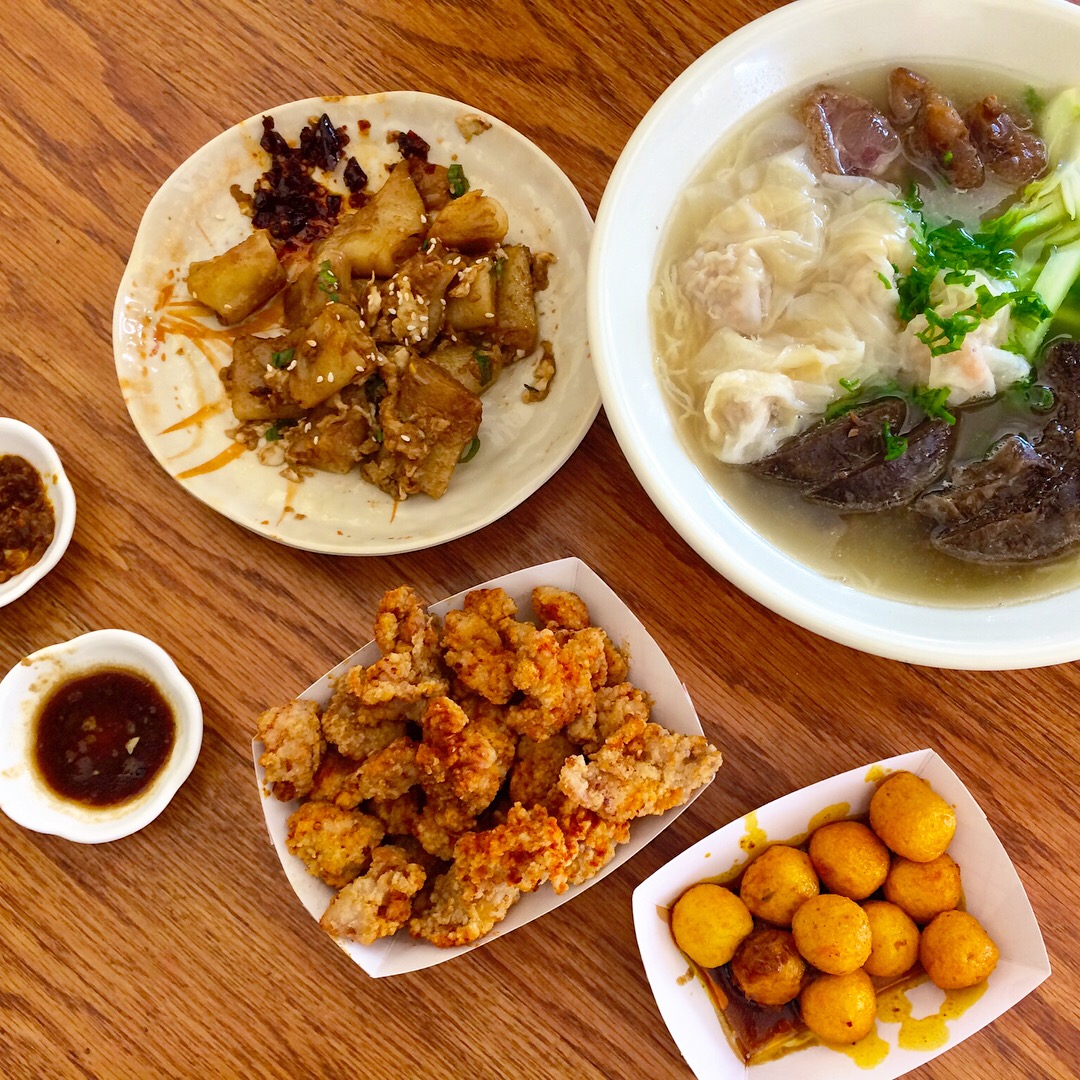 The equally obligatory helicopter shot featuring their Taiwanese Style Popcorn Chicken (the spicy seasoning is sprinkled on the top, so mix 'em up a little) and curry fish balls – more chewy goodness.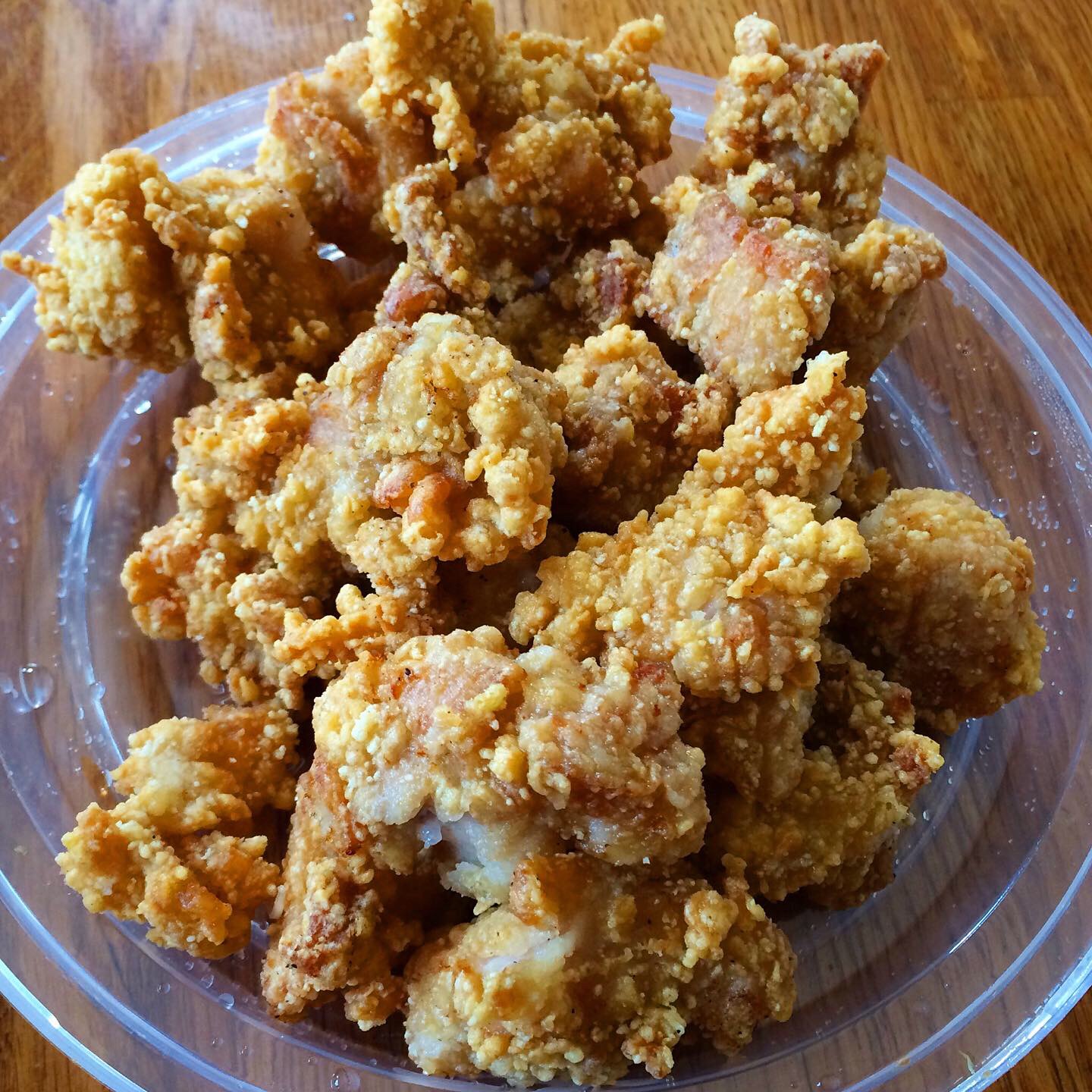 Closer view of the popcorn chicken.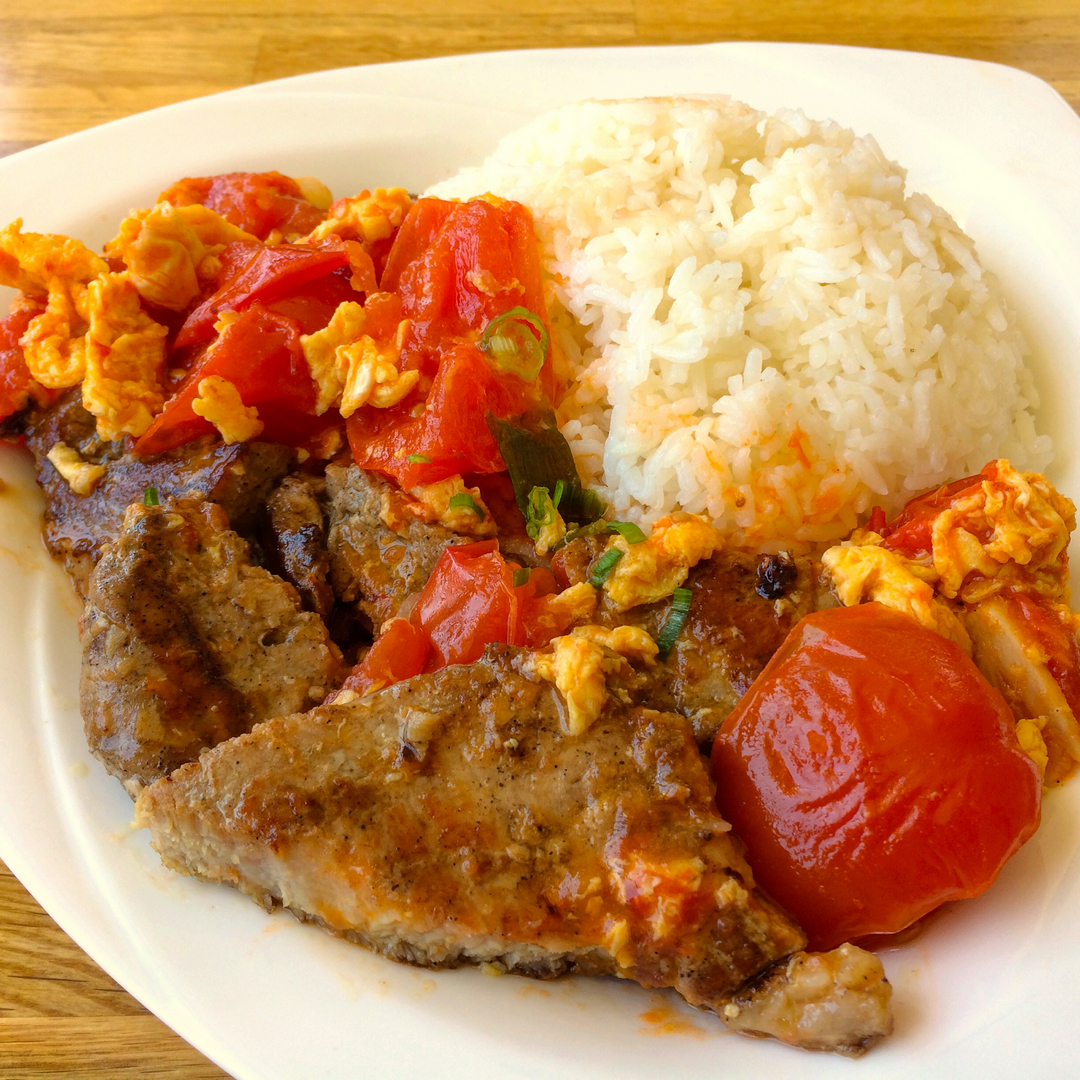 Tomato Fried Eggs with Pork Chop was on the specials board on another occasion. The pork chop was good, the tomato/eggs (a classic Chinese dish) even better. I kicked up the rice with a little of their amazing housemade curry and garlic sauces and rounded out the meal with their delicious Hong Kong style milk tea.