Instagram Post 8/2/2018
(Click on any image to view it in high resolution.)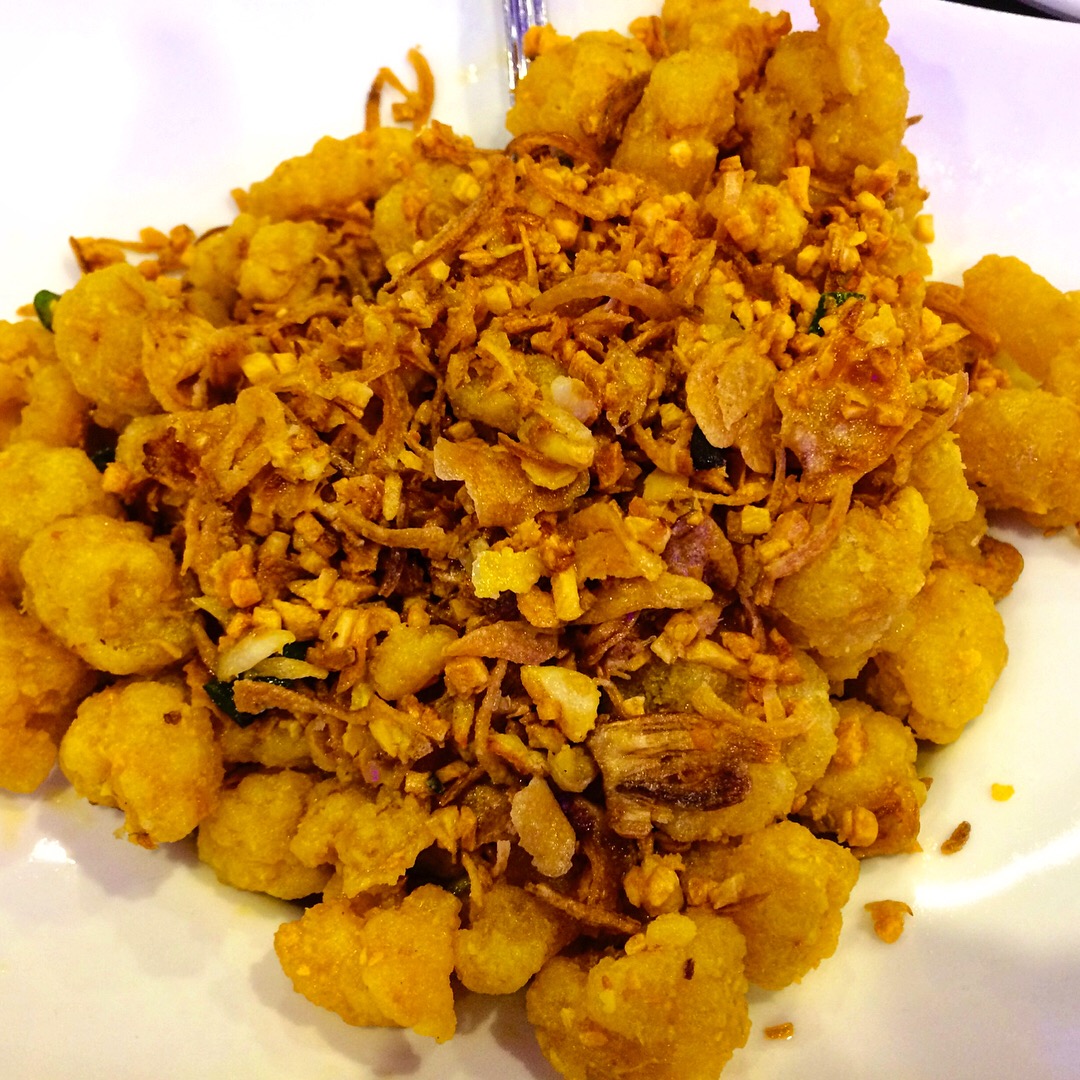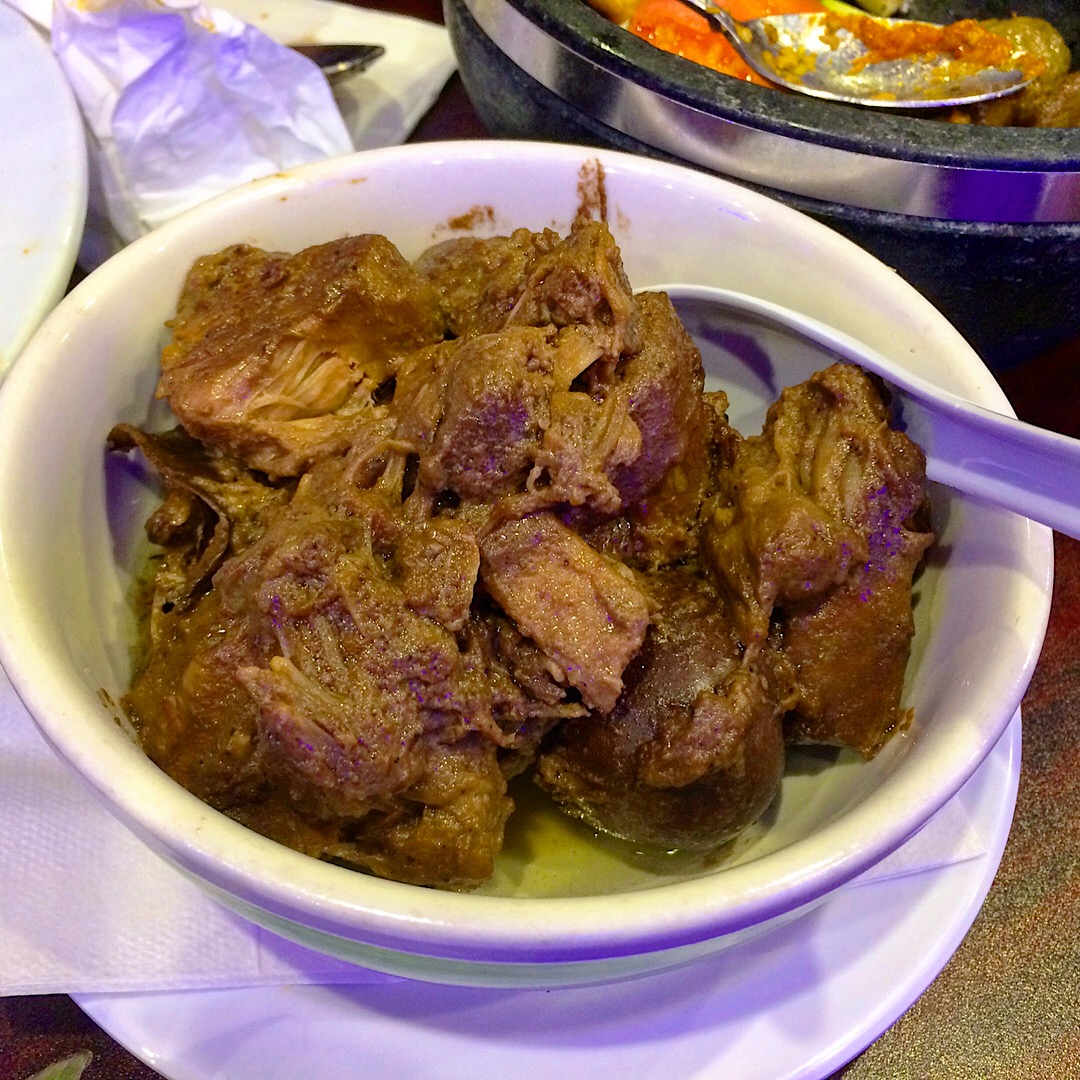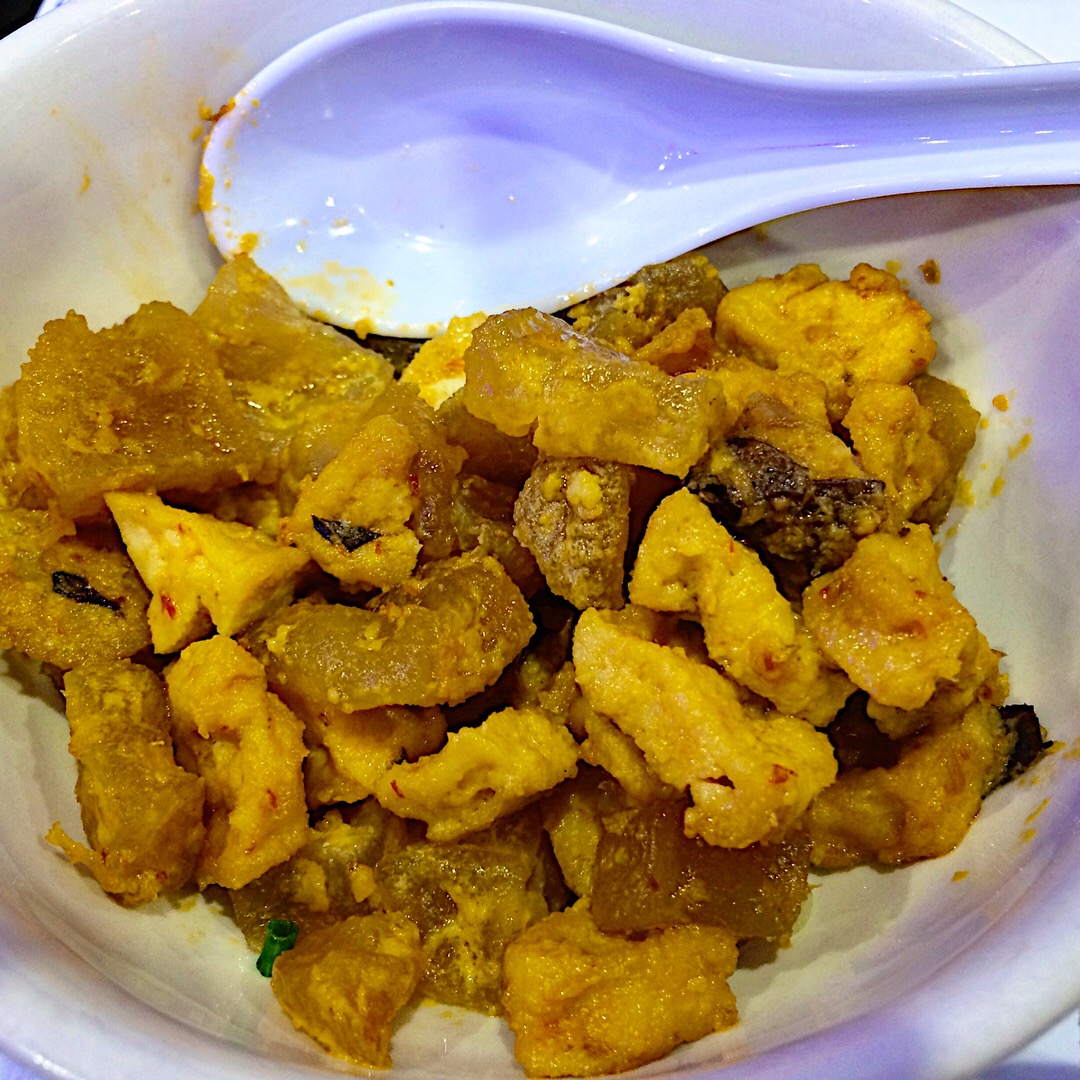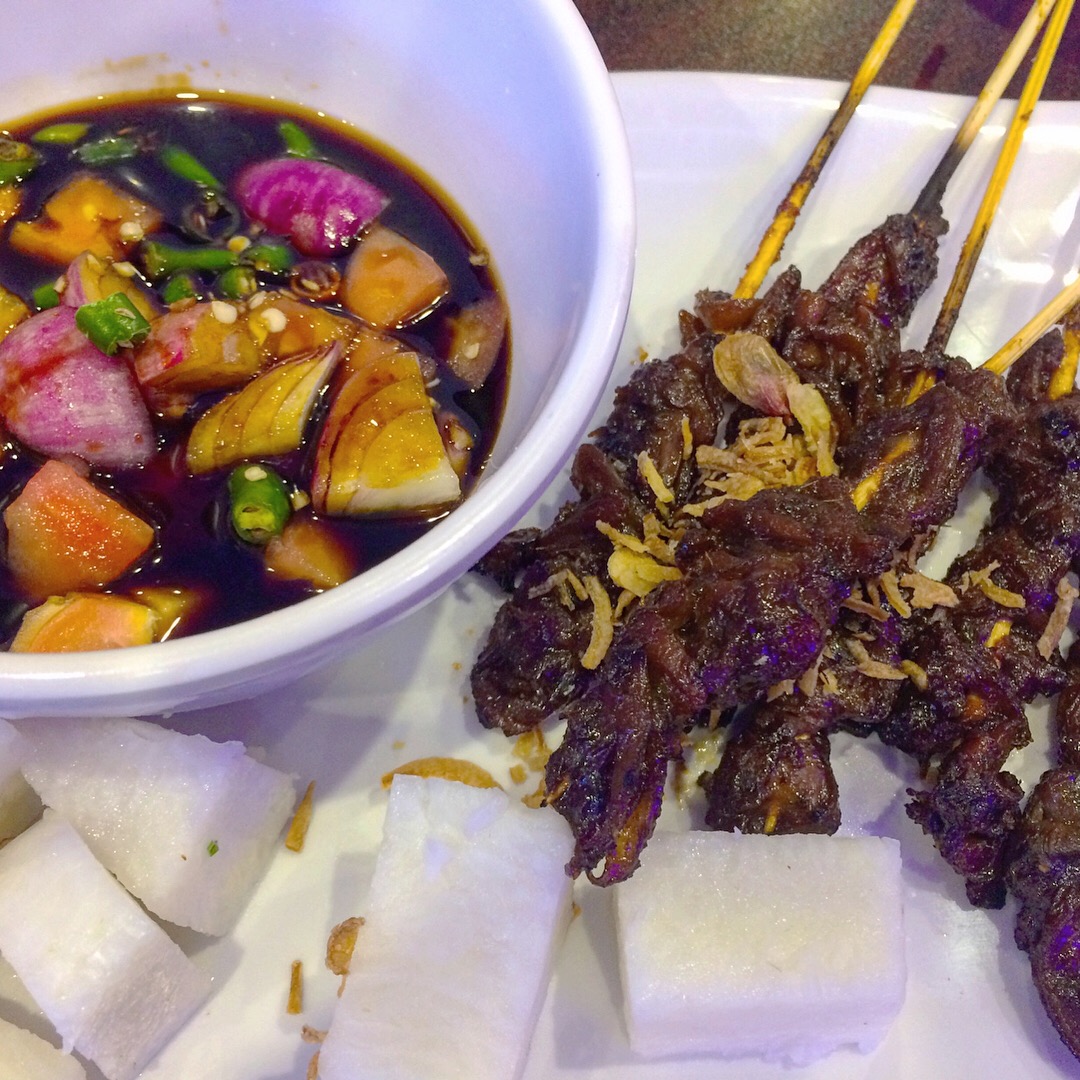 Indonesian cuisine is one of my favorites and among all the Indonesian restaurants clustered together in Elmhurst, Queens, I've found that Awang Kitchen never fails to delight. Owner/Chef Awang, a native of Jakarta, opened his restaurant at 84-05 Queens Boulevard a little over a year ago and continues to tinker with and improve upon his already wonderful menu; that menu is fine, but the ever-changing Specials Board is the way to go here. Dishes we enjoyed included…
[1] Cumi Goreng with sauce Telur Asin. Fried squid with salty egg sauce; a favorite among our group.
[2] Gudeg Komplit. Gudeg is unripe jackfruit stewed in coconut milk sweetened with palm sugar. Komplit very loosely translates as "with all the fixin's"….
[3] The aforementioned fixin's: Cow Skin and Tofu.
[4] Sate Kerang. Sate is seasoned (sometimes marinated) delicious bits, sometimes meat, sometimes not, skewered and grilled; in this case, it's clam (kerang) with white cubes of lontong (pressed rice) on the side.
More to come….