Instagram Post 11/6/2019
(Click on any image to view it in high resolution.)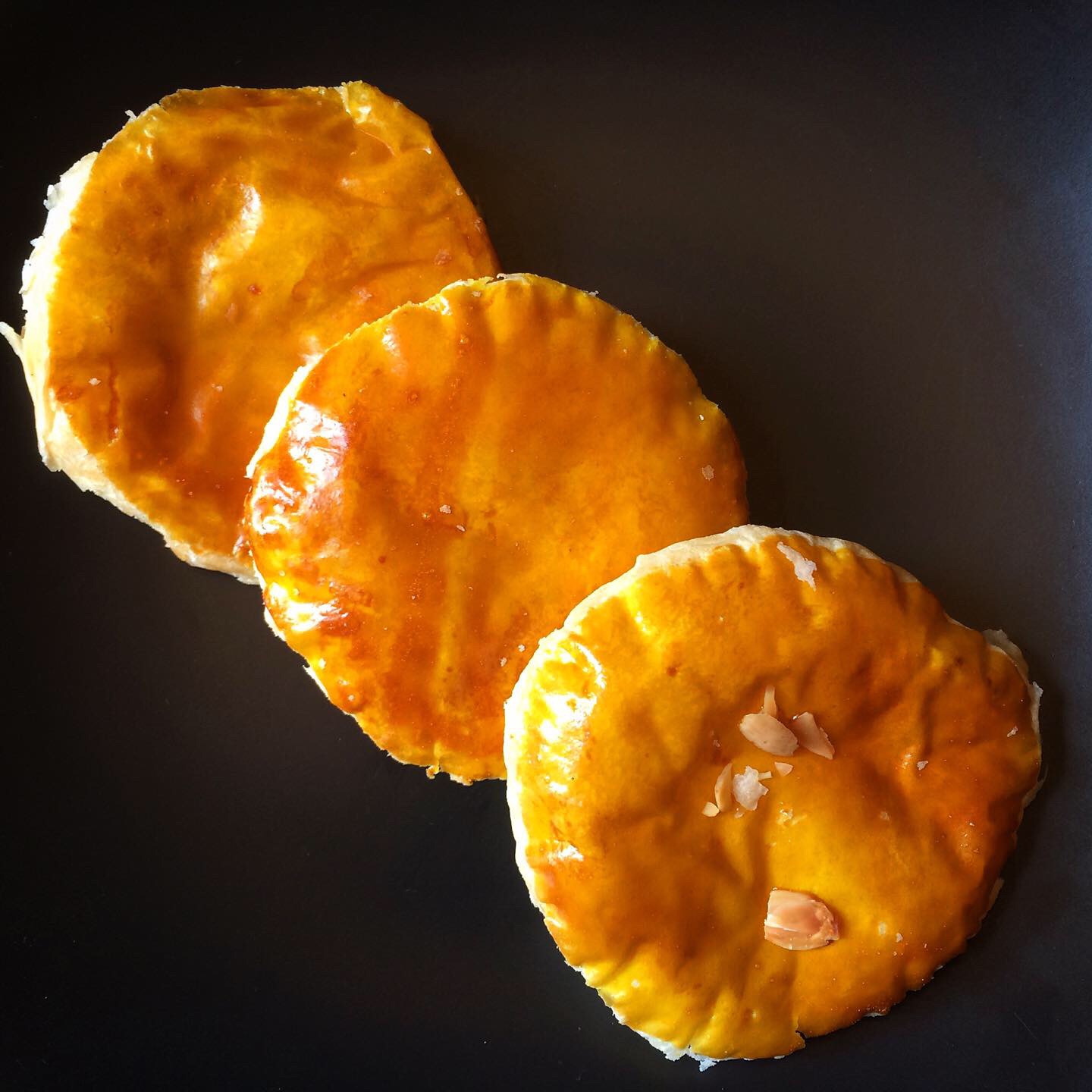 I often stop by New Fully Bakery, 82-24 45th Ave in Elmhurst, on my way to HK Food Court for these Guangdong/Hong Kong treats: wife cake, husband cake and sun cake (nope, neither a typo nor a pun). The three share a common flaky exterior since they're all based on a rice flour dough enriched with lard and painted with egg-wash for sheen and flakiness. They're sweet but not too sweet, which I know will be welcome news to many of you.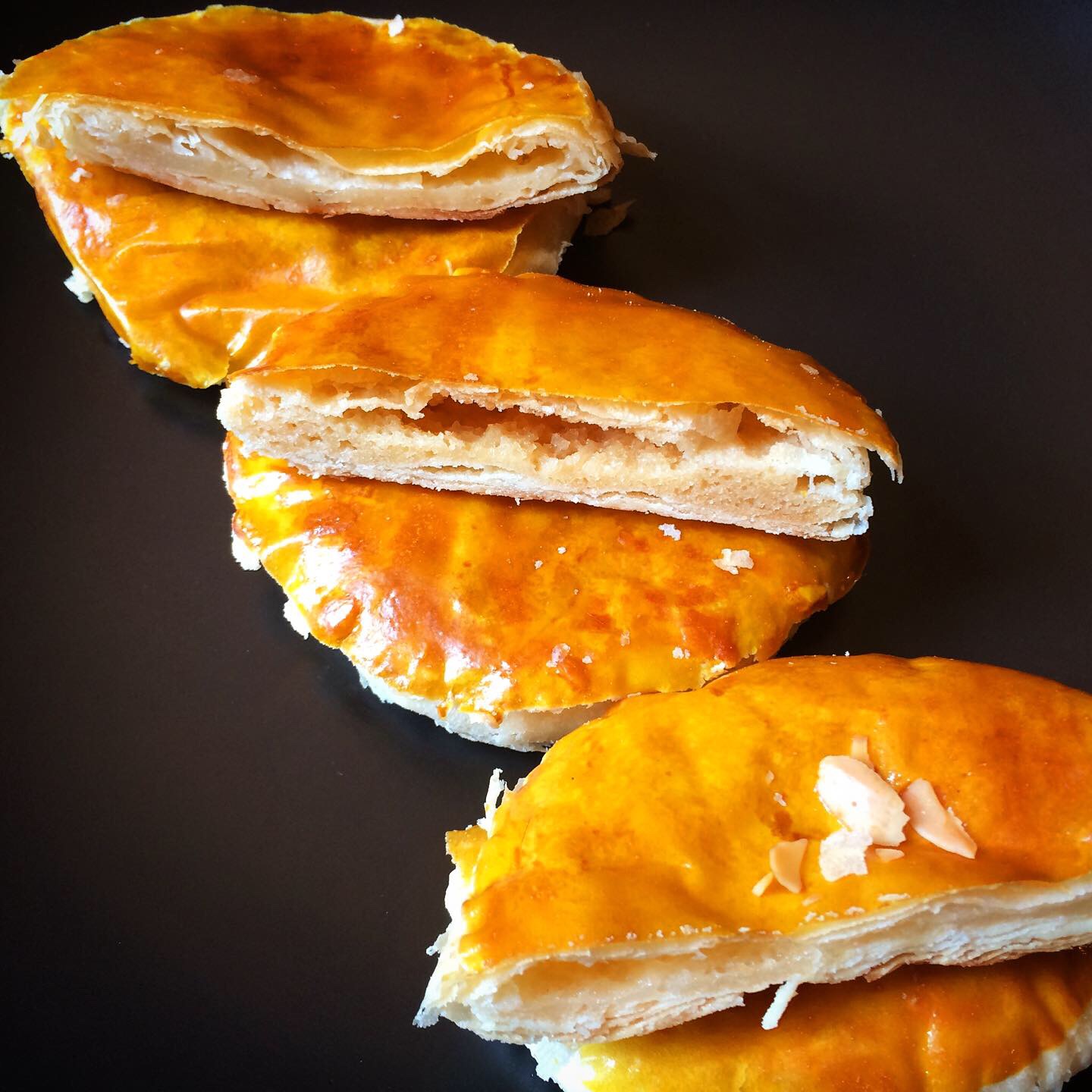 Clues as to their inner nature. Wife Cake (aka Sweetheart Cake 老婆饼, lao po bing), top, is filled with a paste made from candied winter melon. Diverse recipes are legion (these are slender compared to others I've enjoyed) as are tales of how they got their name, but they invariably conclude with a love-conquers-all happy ending. Recently they've taken on a fresh identity as an emblem of resistance in Hong Kong.
Less common around these parts is the Husband Cake (老公饼, lao gong bing), bottom. At New Fully Bakery, they're similar to the wife cake except for a swap-in of pineapple for winter melon plus a few almonds on top; elsewhere they possess a considerably burlier flavor profile due to ingredients like garlic, red bean paste, and star anise.
Sun Cake (太陽餅, tai yang bing) has its roots in Taiwan. Its chewy center, crafted from malt sugar and butter (perhaps honey and milk), arguably makes it the most satisfying of the three.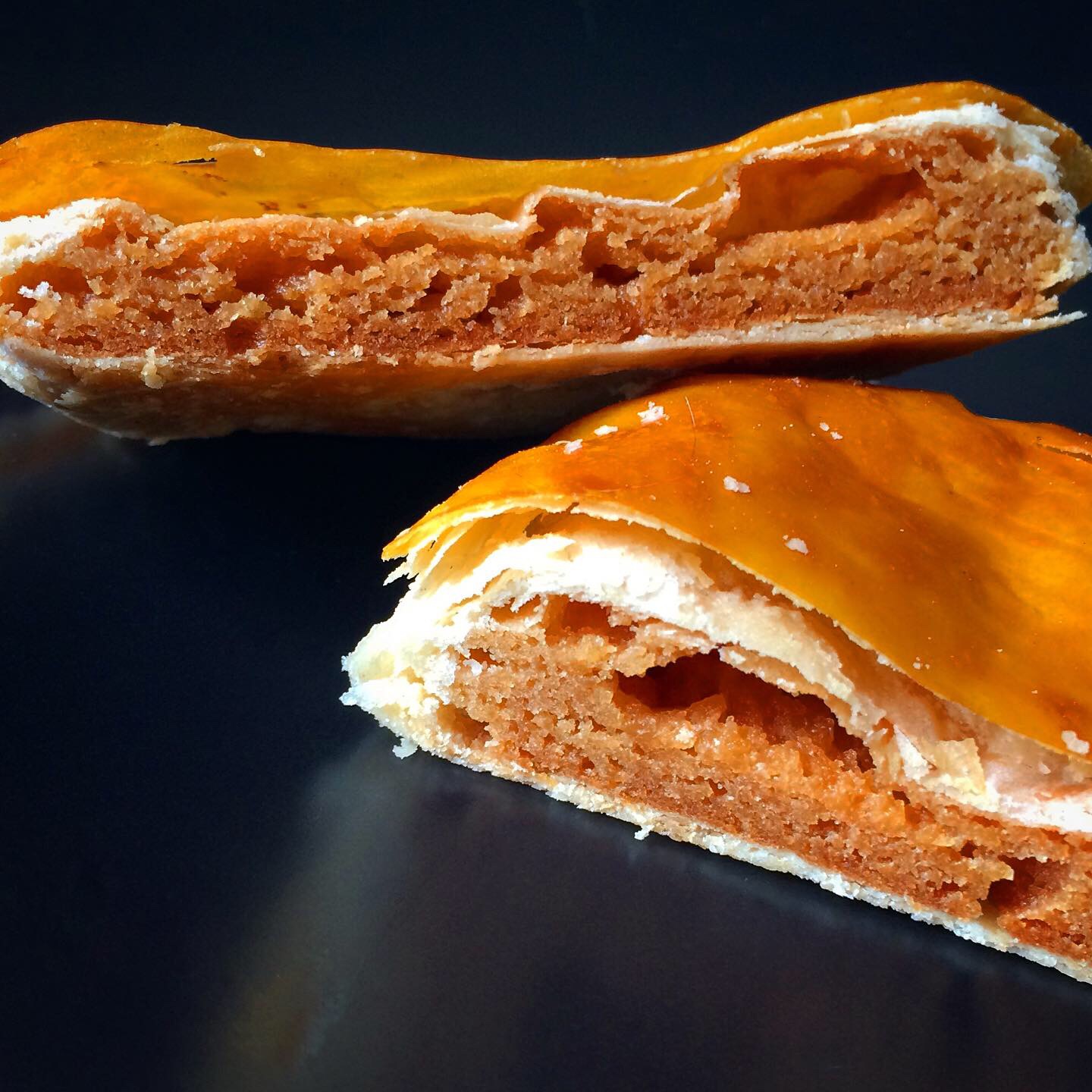 Close-up revealing sun cake's delightful filling.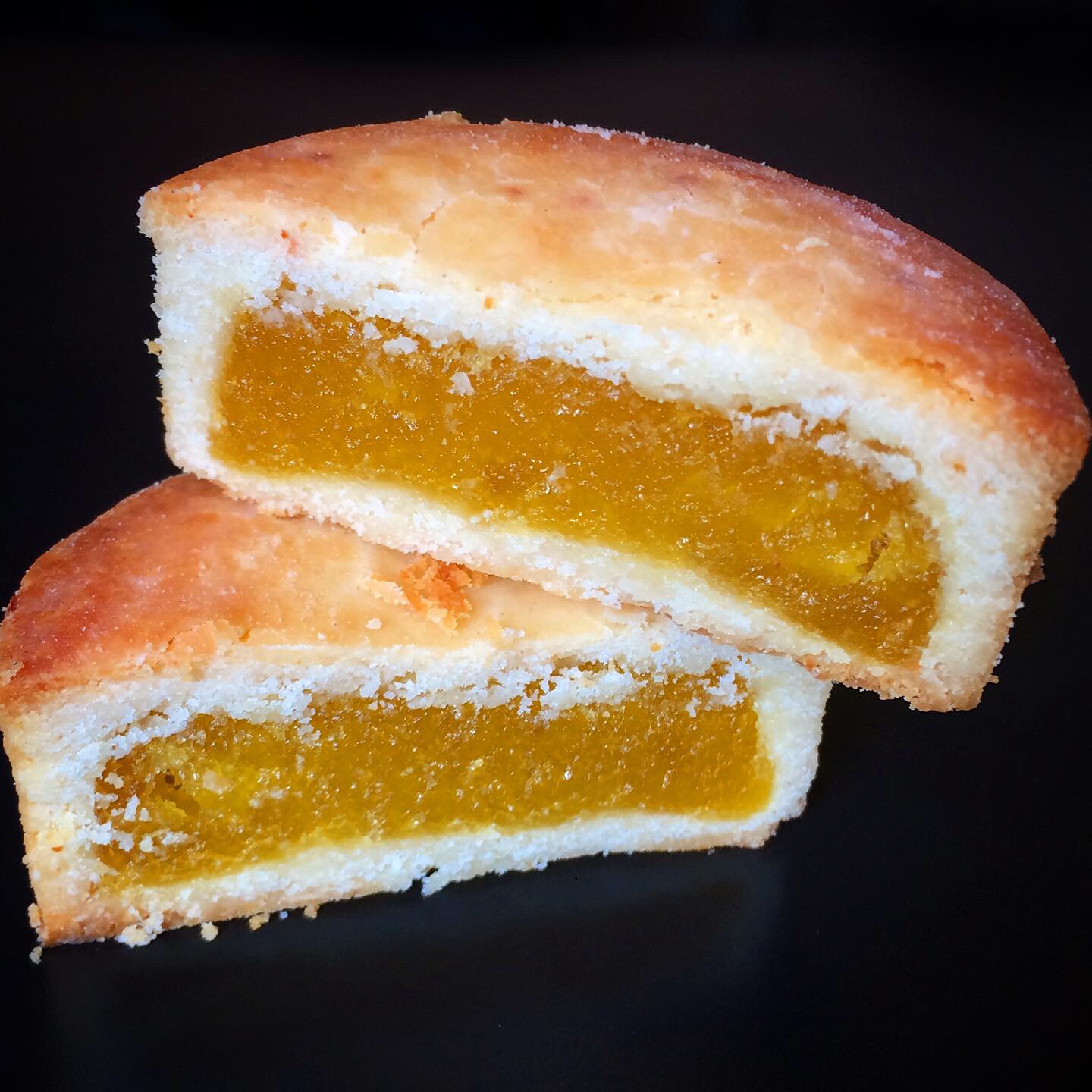 And speaking of Taiwan, I'm told that the owner of New Fully Bakery hails from there which didn't surprise me because of these thick, sweet Pineapple Pies on display. (Taiwan was once the third largest exporter of pineapples worldwide and they're still a significant contributor to their economy.) I might like these even more than their family of family cakes.