Instagram Post 11/11/2019
Bensonhurst's burgeoning Chinatown (yes, really) is home to a phalanx of Guangdong (Cantonese) and Hong Kong style restaurants as well as a few dim sum parlors (as you'd expect). The area is ripe for serious exploration, but to get things rolling my dining buddy and I did a survey of most of the eateries, noting which warranted further investigation. We settled on Seafood Palace, 2172 86th Street, Brooklyn, for lunch and despite the paucity of patrons that day, it did not disappoint.
(Click on any image to view it in high resolution.)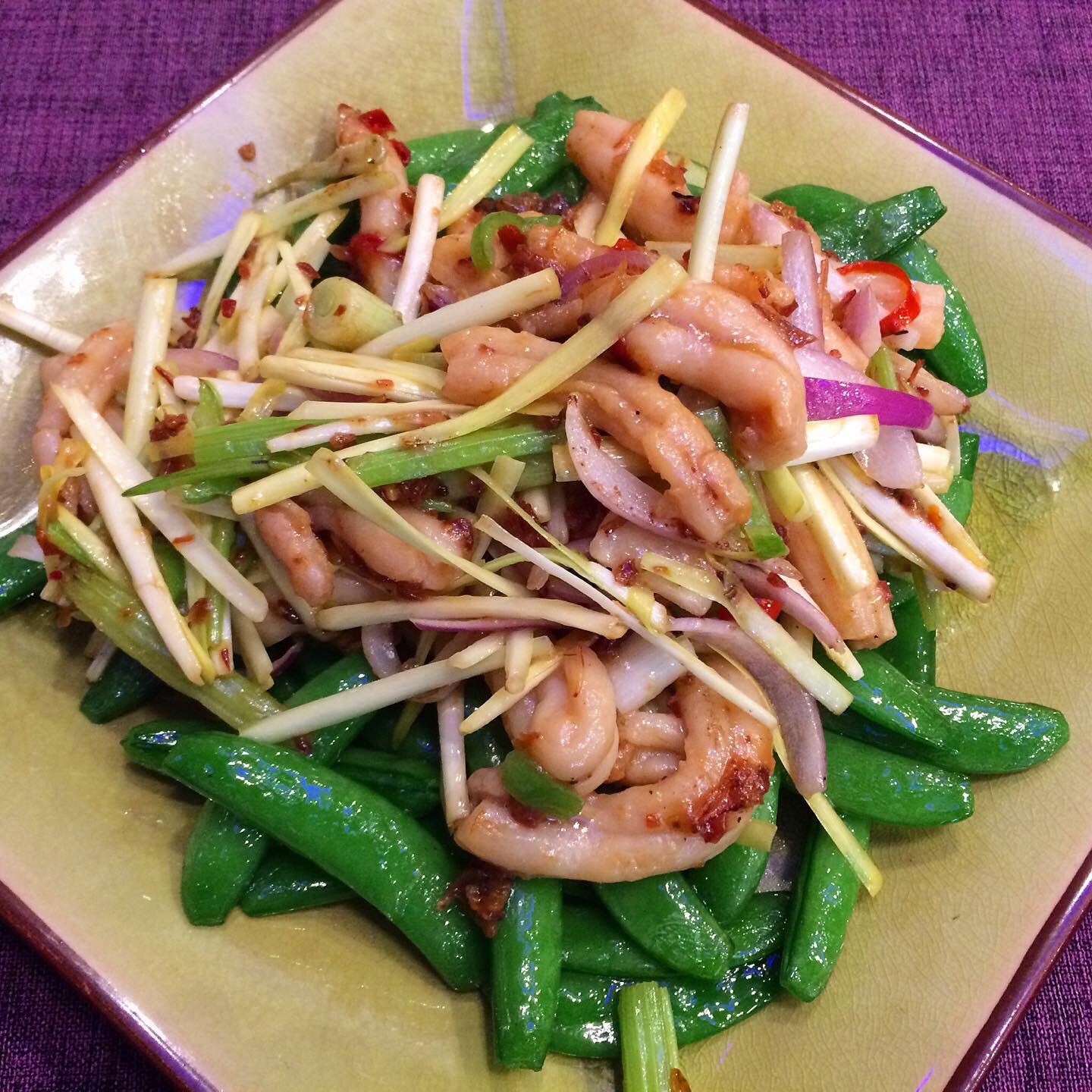 The menu calls this delectable item Sea Clams and Sweet Pea Pods with XO Sauce; the Chinese reads XO蜜豆桂花蚌 which I interpret as XO honey bean osmanthus mussel (or clam). The XO sauce part is a gimme and honey bean refers to sugar snap peas. The clams looked and tasted exactly like sweet razor clams but I'm told that "osmanthus clam" refers to something dissimilar. Assuming you like clams, treat yourself to this eminently accessible dish served with a mildly spicy sauce enhanced with ginger, scallions, green chili, red chili, Chinese chives, purple onion and what I suspect were tiny nubs of flavorful pork. Definitely good eats.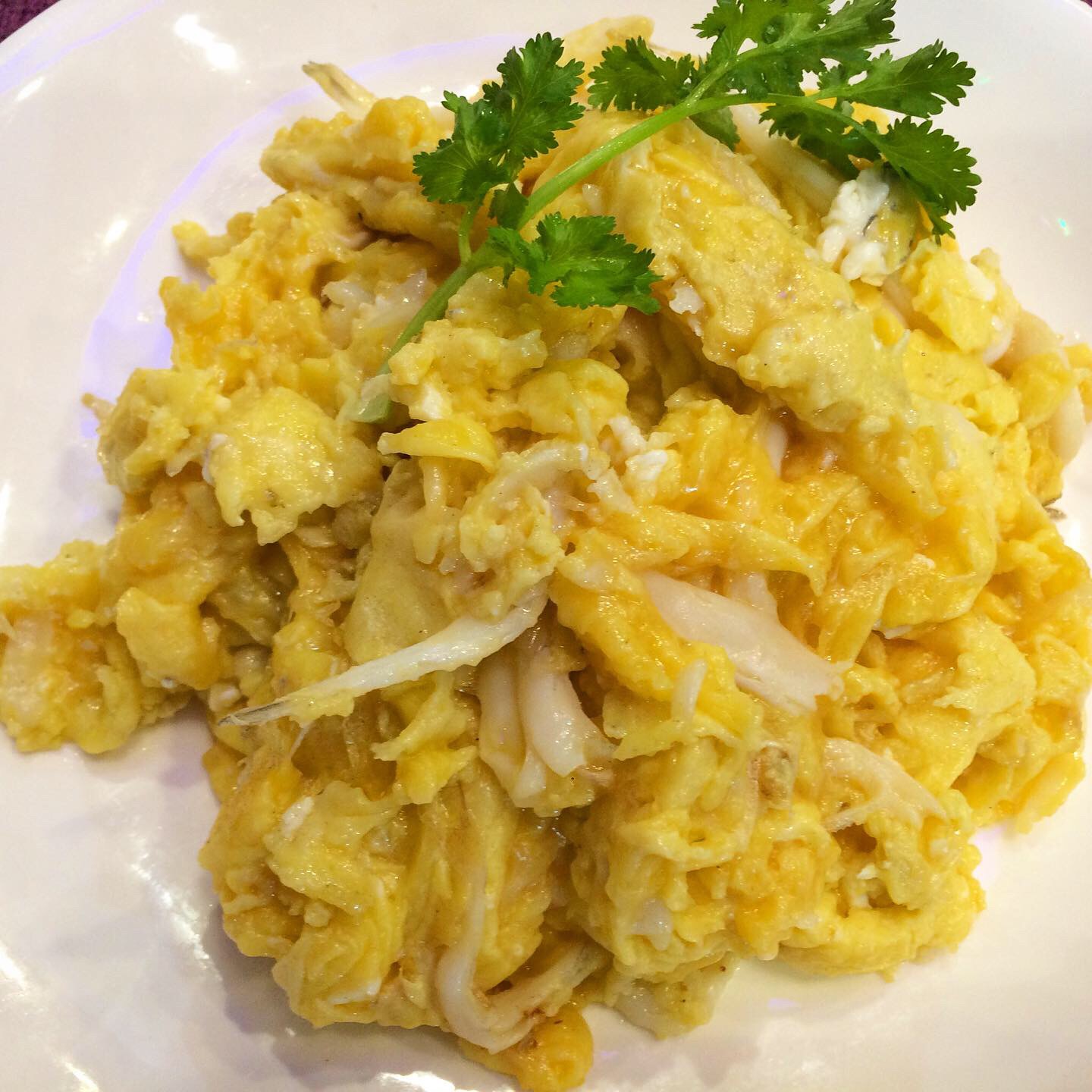 Pan Fried Egg with Noodlefish was a tasty, unpretentious dish obviously prepared with great care and admirable skill. The scrambled eggs were light, fluffy, pillowy and moist and the kind of preparation you'd expect from French cuisine. Noodlefish, aka ice fish, are related to smelts, so watch for the few unavoidable tiny bones.
And yes, I'm going back. Soon.