Instagram Post 11/16/2019
My first encounter with kringler, the filled Danish pastry, was decades ago via an annual snail-mail catalog specializing in Christmas goodies posted from Wisconsin. (Racine is renown as the kringle capital of Wisconsin and kringler are the official state pastry.) Closer to home, the stalwart Leske's Bakery in Bay Ridge, Brooklyn, is famous for their rendition. But I was unfamiliar with Holtermann's Bakery, 405 Arthur Kill Road in Staten Island; a ferry trip and a bus ride at my dining buddy's behest would enlighten me.
(Click on any image to view it in high resolution.)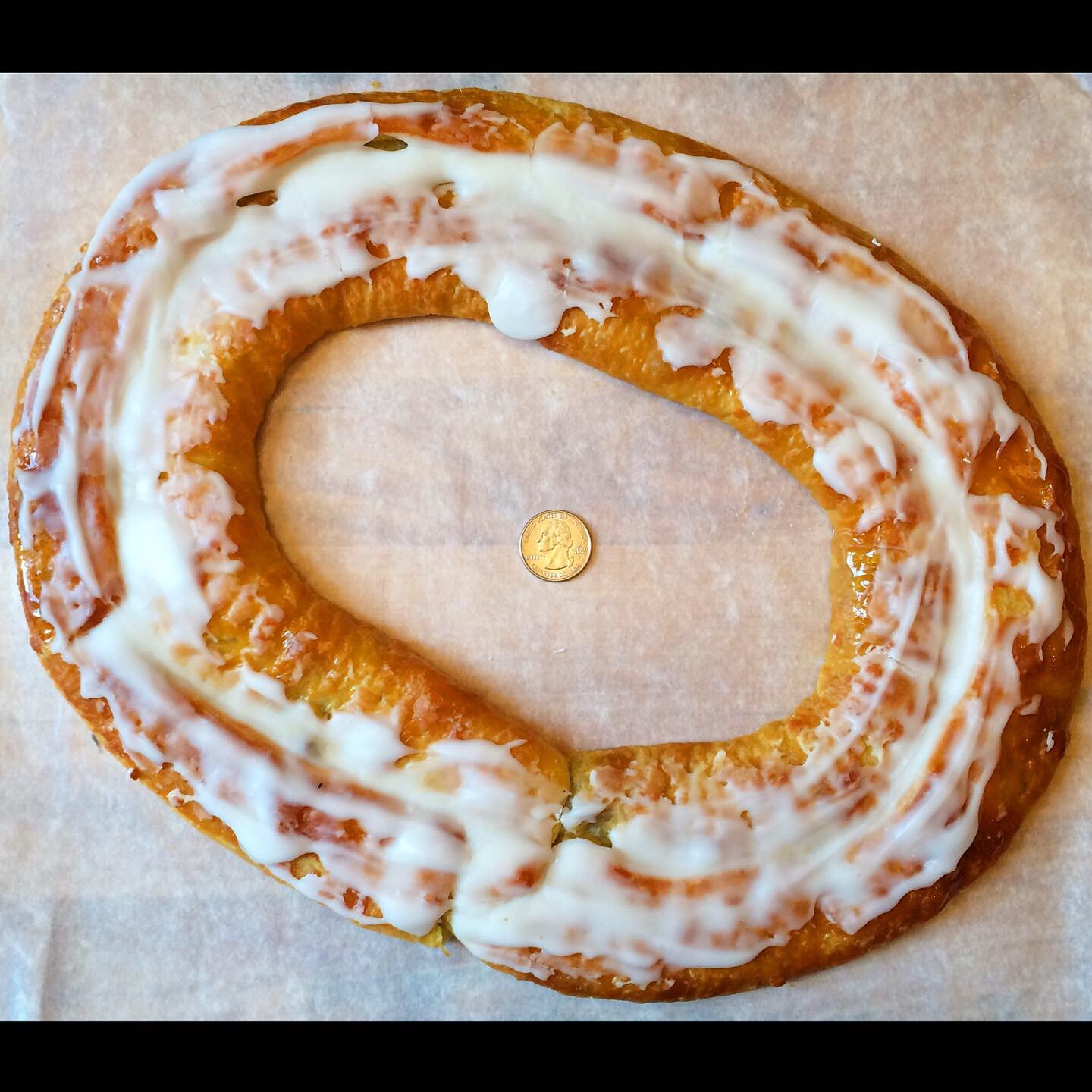 Holtermann's is a somewhat isolated tiny bakery with an enormous parking lot to accommodate the dozens of cars that bring scores of folks who queue up patiently for their delicious baked goods. (Apropos of enormous, that's a quarter in there.) Some kringler are pretzel shaped; these are vaguely reminiscent of a kid's slot car race track, flat and oval, but that's where the similarity ends. This sweet confection, along with a cup of hot coffee, amply provided breakfast on several frosty mornings.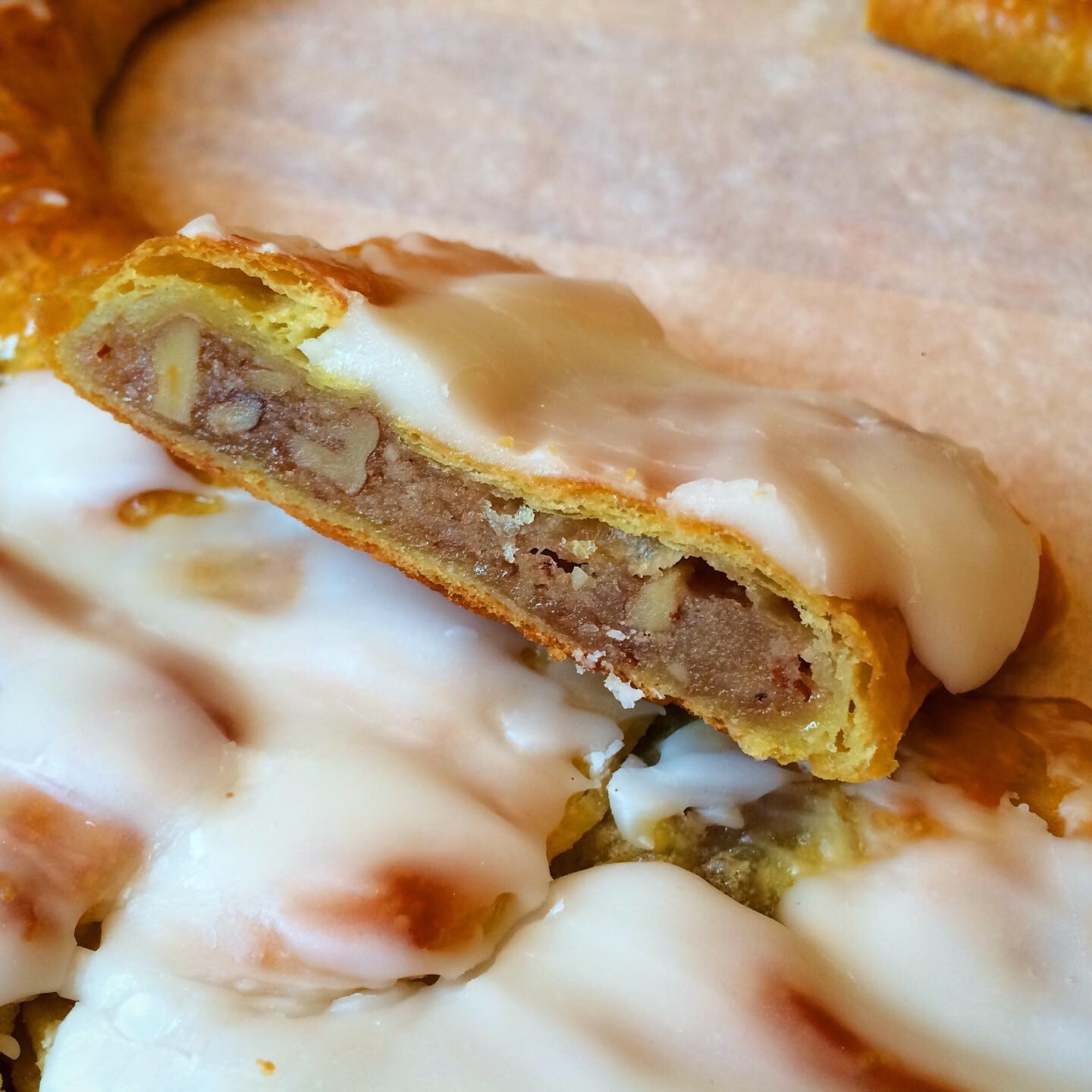 Revealing the filling of sweet nut paste plus nut pieces and the generous application of sweet icing. Did I mention sweet yet?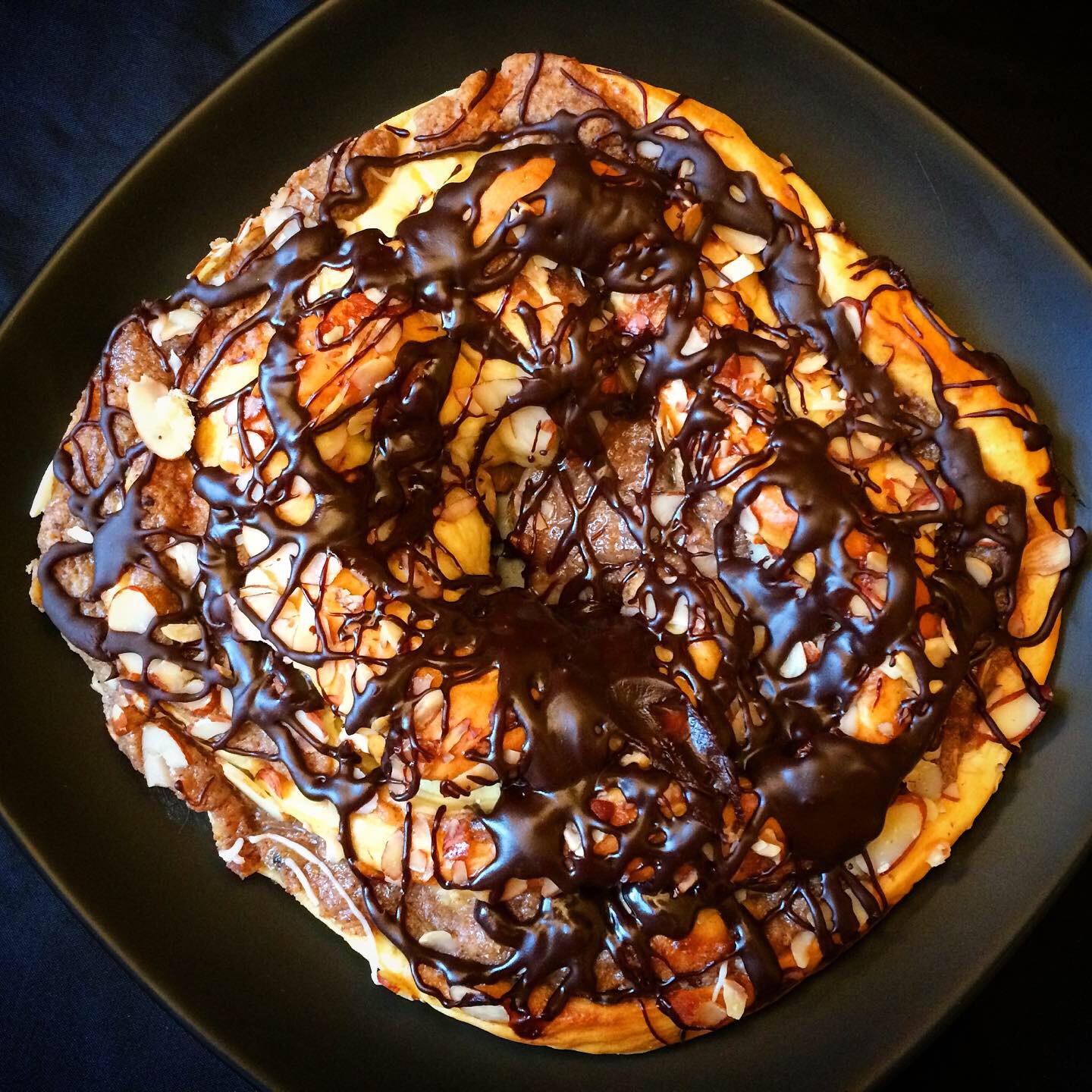 Perhaps more decadent (and yes, perhaps more sweet) was this chocolate almond ring with…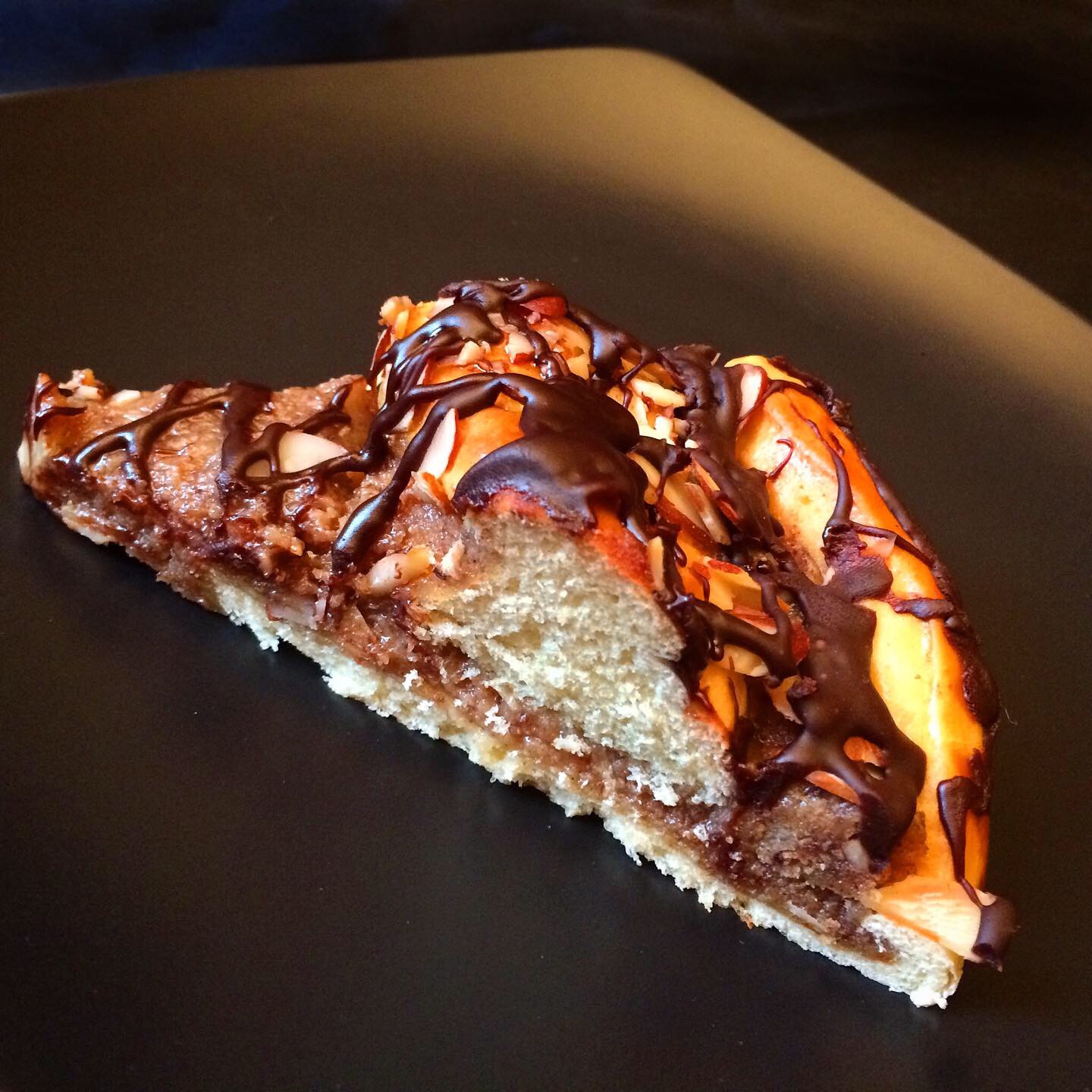 …gobs of almond paste supporting chocolate glaze and slivered almonds – and there was some cake in there as well.
The family owned and operated business has been around since 1878 so obviously they know how to put a smile on people's faces. They did on mine. 😋