Instagram Post 11/19/2019
One of Indonesia's national dishes is rendang, and if you've ever sampled the cuisine, you've probably enjoyed it with beef as the main ingredient, although there are numerous variations including jackfruit, chicken, and egg. In my experience, egg rendang looks a little like a hard-boiled egg curry so I was surprised to see a package labeled Rendang Telur (telur means egg) at Sunday's Elmhurst bazaar sponsored by the Indonesian Gastronomy Association looking exactly like a bag of well-seasoned chips.
(Click on any image to view it in high resolution.)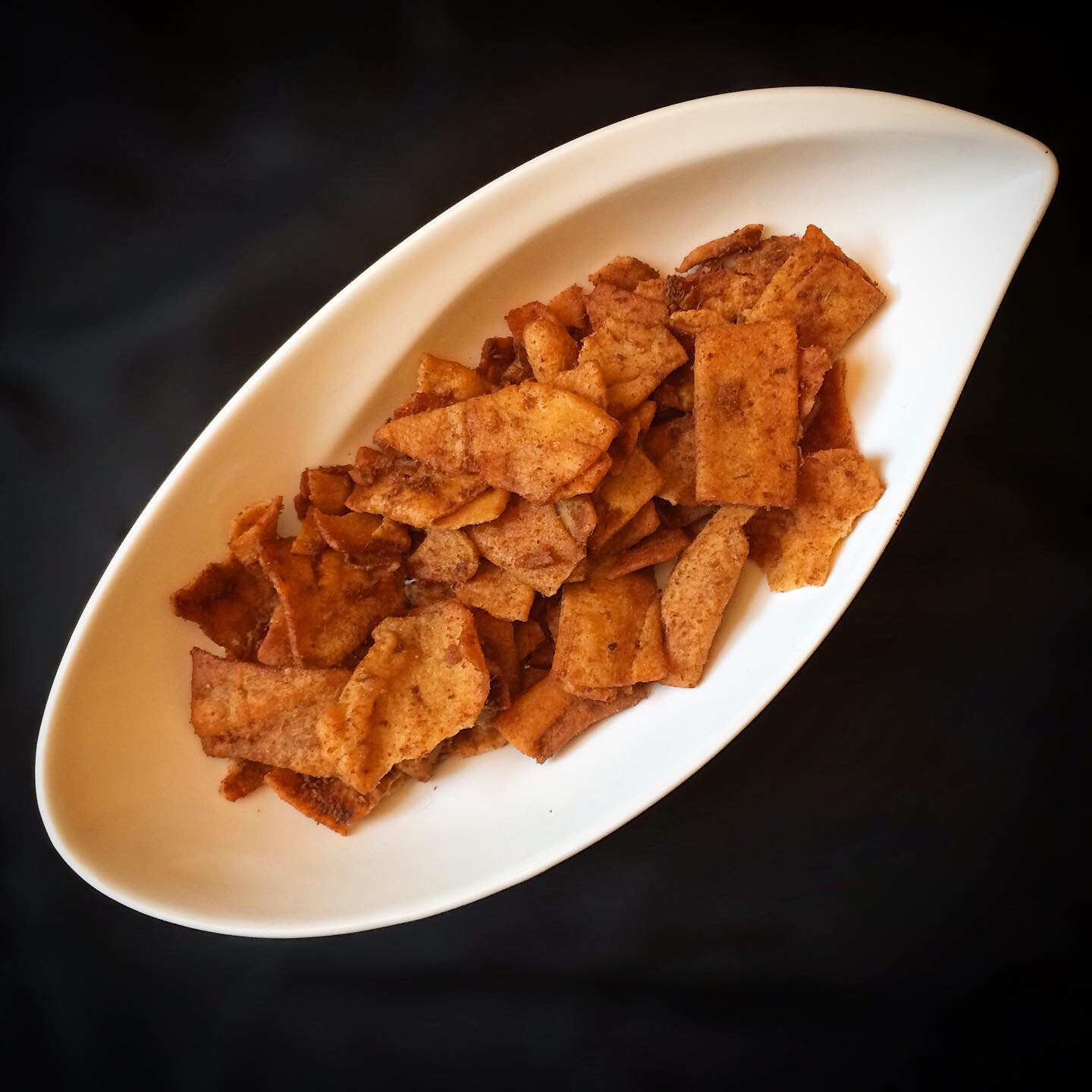 Crispy, crunchy, spicy, and tasting of eggs and coconut milk, they're nearly impossible to stop eating. Trust me. I tracked down a recipe which, greatly simplified, involves making a flour and egg crepe, cutting it into chips, frying/baking the pieces to dry them out, then combining coconut milk, herbs, and spices, cooking that mixture down and adding it to the chips followed by more long cooking to achieve maximum crispitude.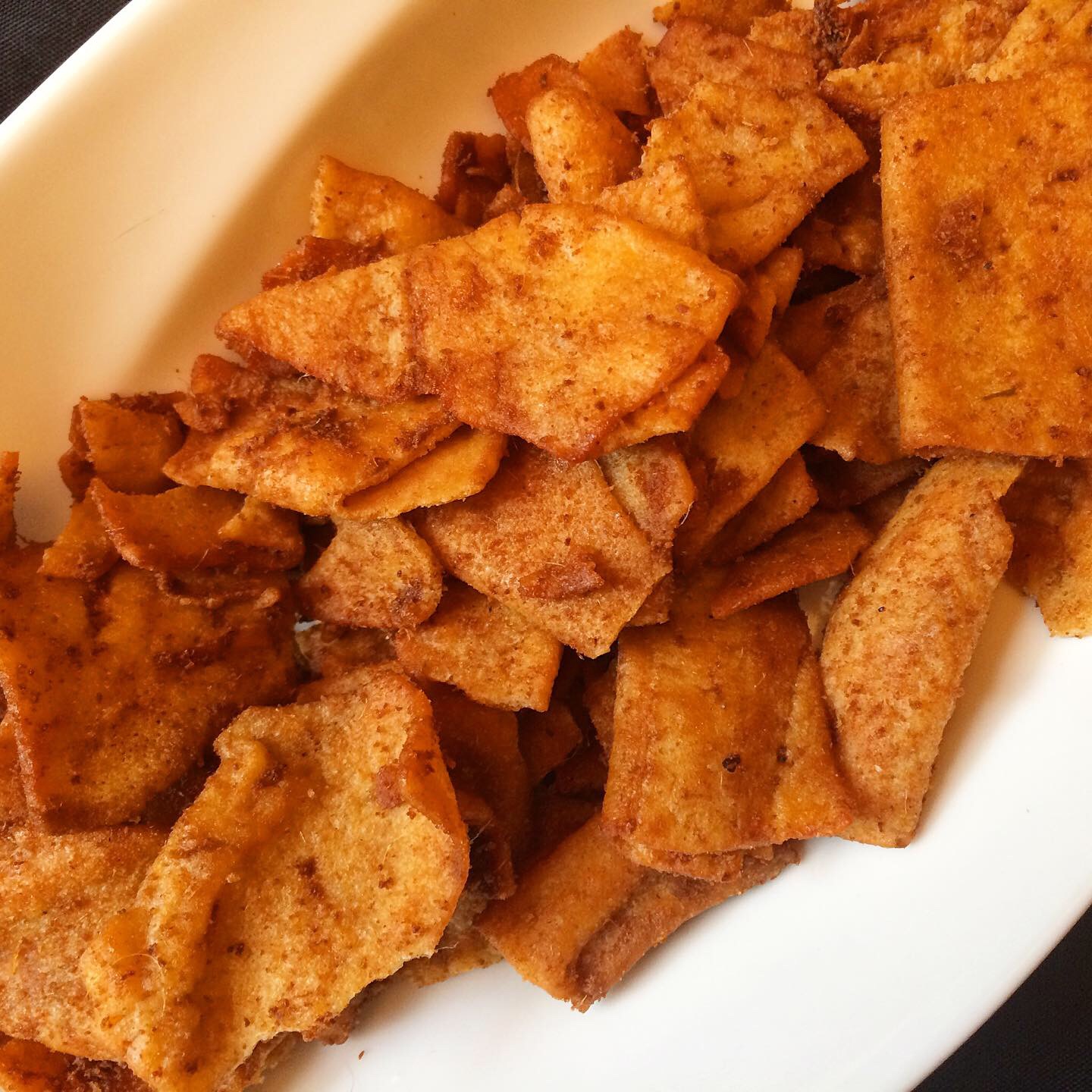 Close-up shot.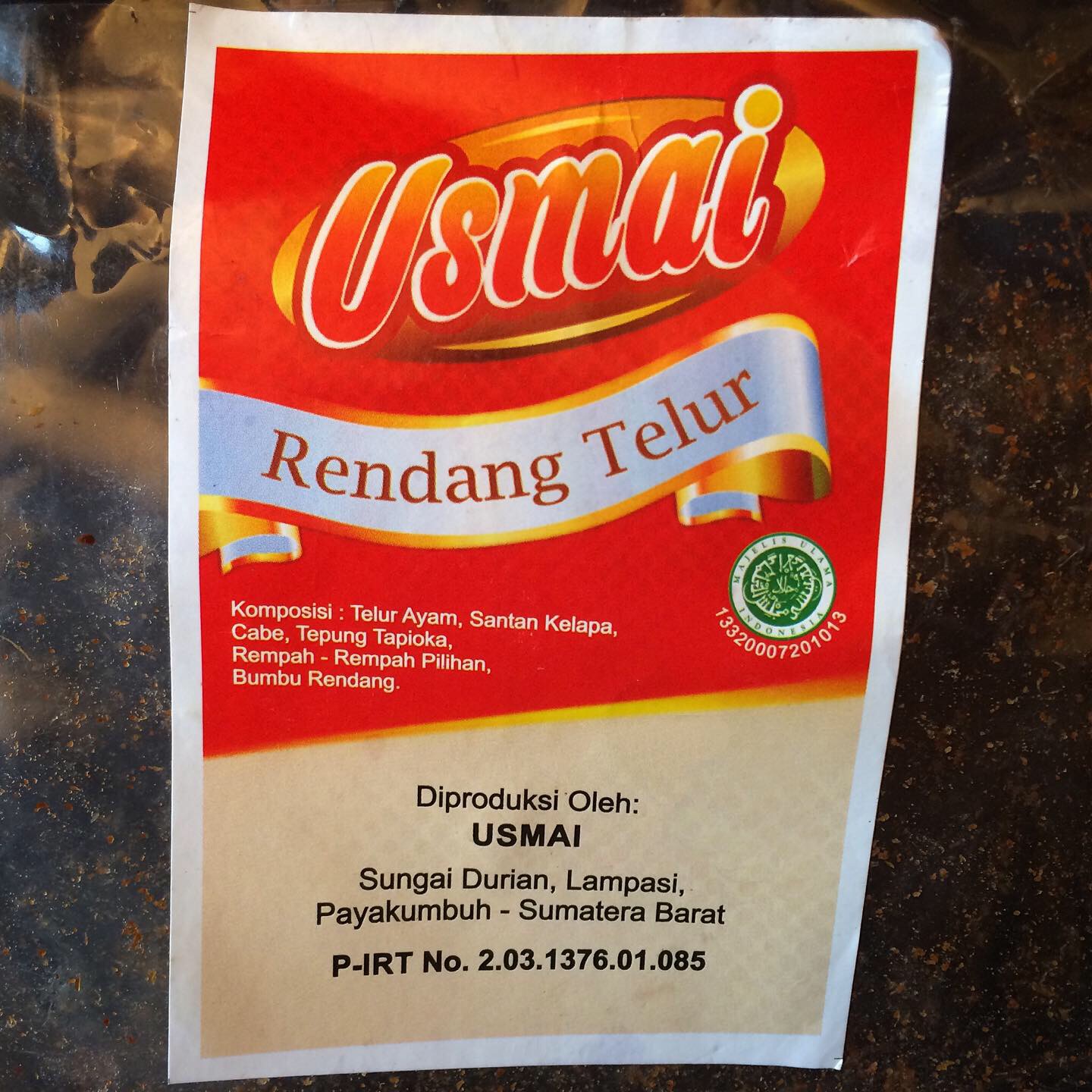 The aforementioned package.
IGA-USA is a non-profit organization whose mission it is to introduce Indonesian culture to people in the US, particularly in New York City. They stage this event which is as much about the culture as it is about the cuisine approximately monthly, so follow them on Facebook or on Instagram @iga_newyork to stay apprised of their schedule.