Instagram Post 1/5/2020
Kuih are Malaysian snacks – sweet, savory, salty, ubiquitous throughout the region – and they're well represented at the always reliable Little House Café, an Asian fusion counter service venue with a few tables because you can't wait until you get home.
(Click on any image to view it in high resolution.)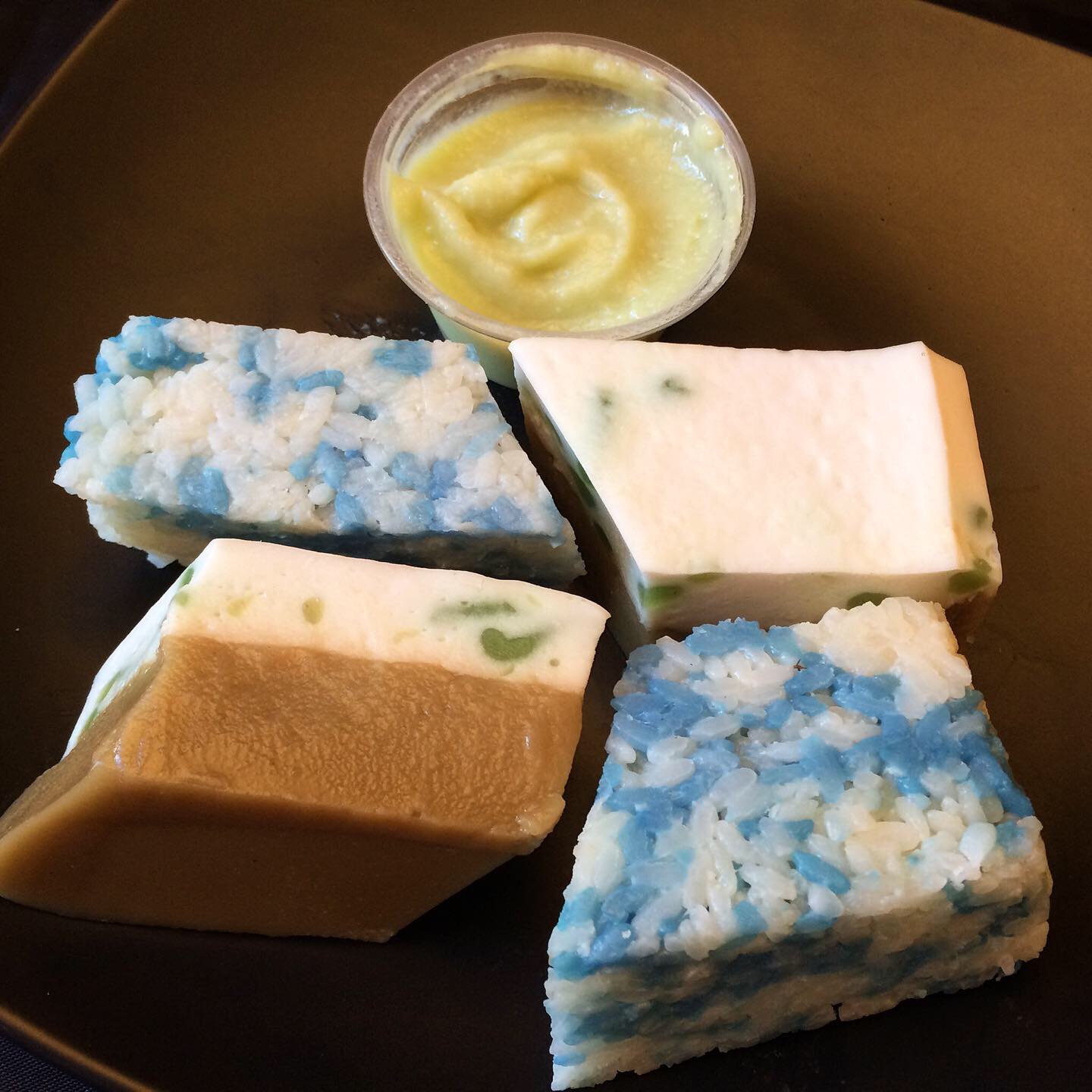 Frequently, when you spot a two-tone layered beauty (seri muka/kuih talam) like the ivory and tan polyhedrons shown here (upper right and lower left) half is salty, the other half sweet. In this case, the creamy layer (salty) has the flavor of coconut cendol freckled with green pandan noodle bits; the supporting role is made from sweet palm sugar.
Glutinous rice, imbued with a blue hue courtesy of butterfly pea flowers occupies the diagonal counterpoise. These days, blue food is the darling of foodies in search of the novel and Brazil's jenipapo berries are gaining ground, but that's a story for another day. Crowning the plate is pandan kaya (coconut egg jam) for dipping (or slathering if you're anything like me).

They have a righteous Chinese Wife Cake here as well; a flaky pastry generously filled with candied winter melon paste and abounding with legends about the origin of its name, it's recently adopted a refurbished identity as a symbol of resistance in Hong Kong.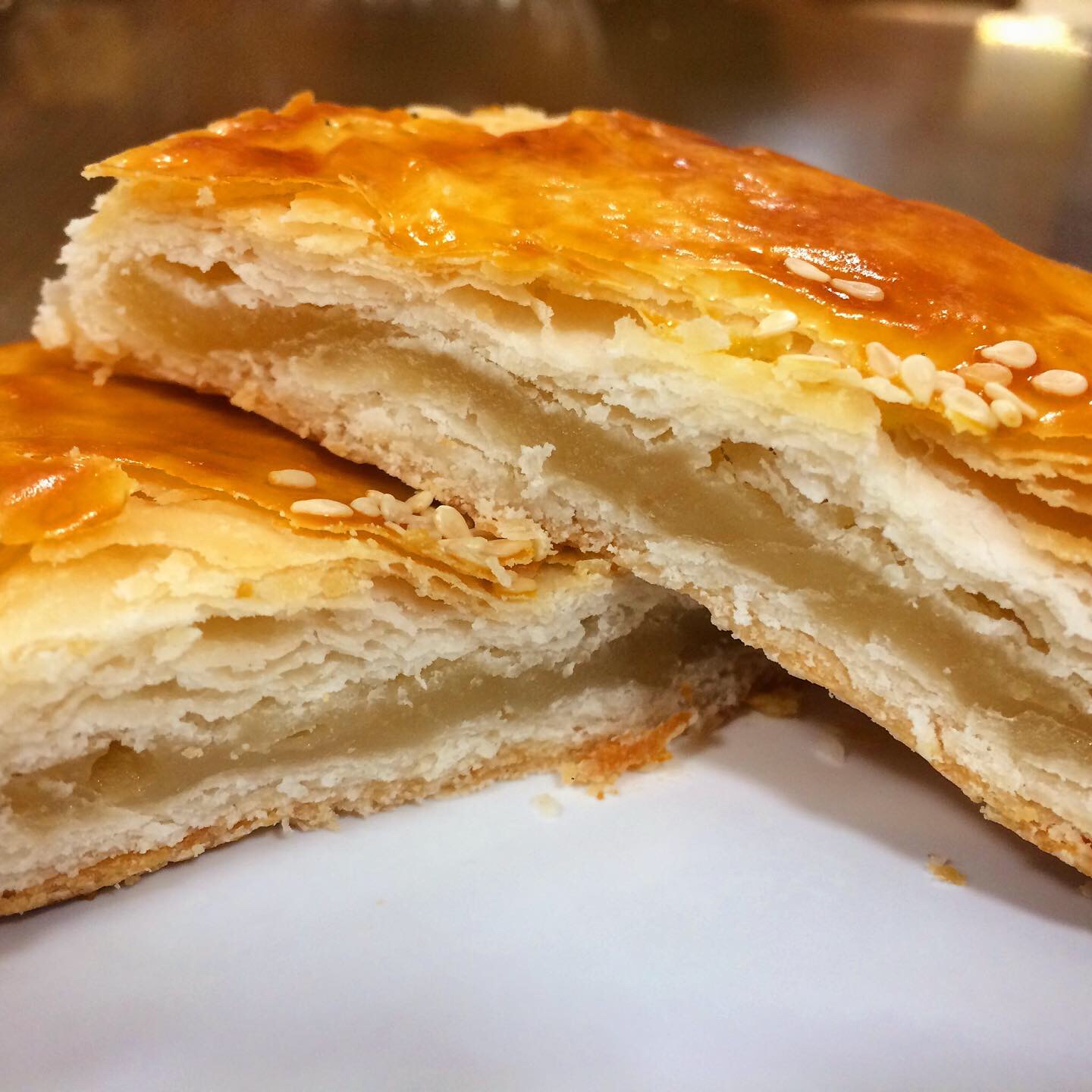 The bing bisected.
Little House Café is located at 90-19 Corona Ave in Elmhurst, Queens. Stay tuned for a look at some savories.