Instagram Post 1/6/2020
(Click on any image to view it in high resolution.)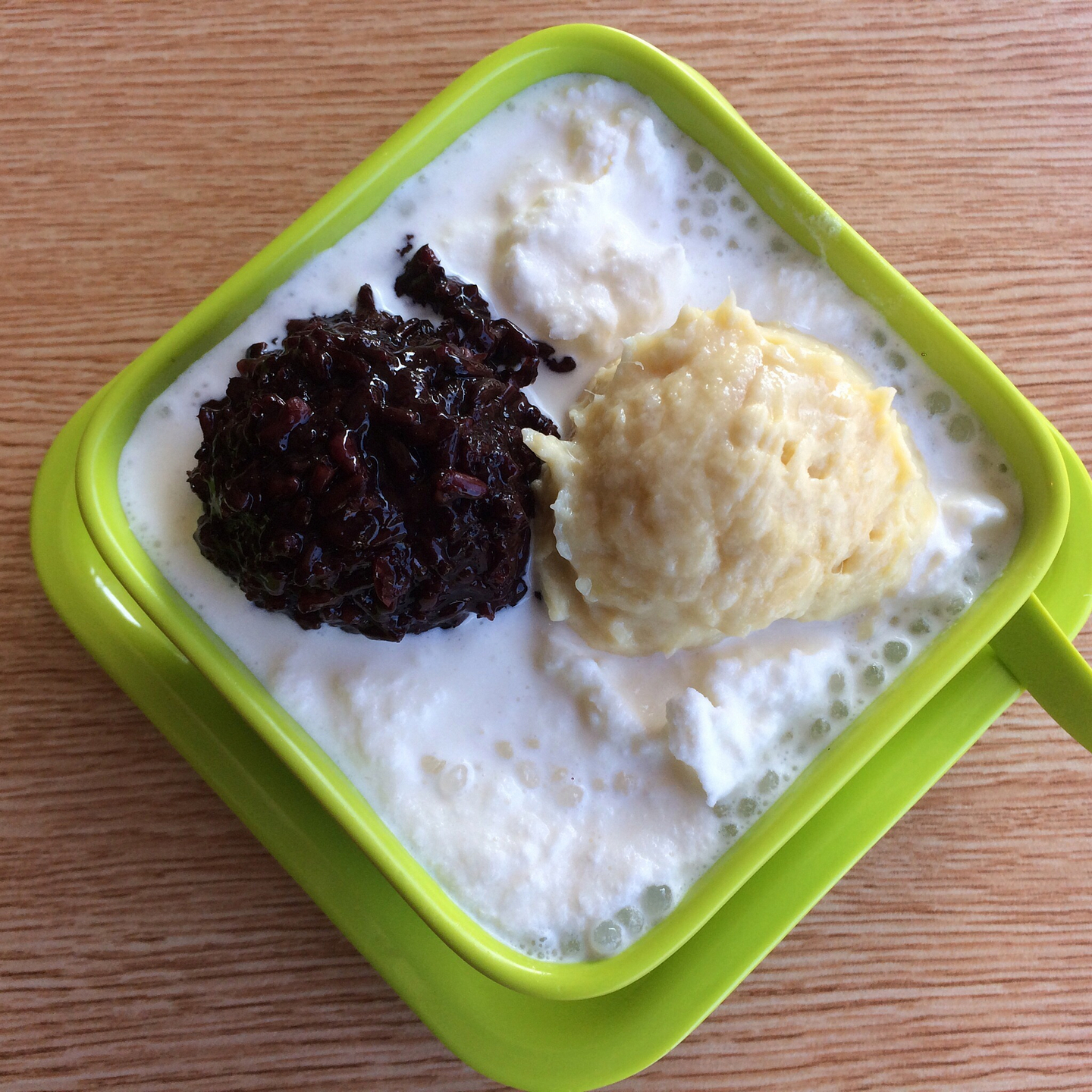 Adorbs!
🥰
Now, if that's a word that resonates for you and if you like Hong Kong style sweet, fruity, soupy desserts, then you'll ❤️ Medo at 3 Bay 25th Street, just off 86th St in Bensonhurst. The décor is primary school classroom, replete with kids' desks (but adult sized and not cramped) stocked with crayons, coloring pages, and the like. Expect variations on coconut milk, mango, durian, sago, pomelo, red bean, sticky rice, taro and the other usual suspects; bubble tea, mille crepes, and additional snacks await as well.
Cute interior design notwithstanding, I seriously enjoyed what we ordered. From the Snow White section of the menu, this is the Durian and Black Glutinous Rice option: islands of sweet custard-like durian and black sticky rice with its welcome contrasting texture floated atop the icy snow and sago enhanced coconut milk.
And yes, next time I'm in the neighborhood, I'll be back.