Instagram Post 1/7/2020
Quick post about a quick snack (and a satisfying one at that) from Yaya Tea at 86-12 Whitney Ave, Elmhurst, Queens – one of about a half dozen locations around these parts. Tea is the focus, of course, with selections ranging from green, oolong, black and herbal plus fruit teas, milk teas, and a custom DIY option. But I had stopped in for a snack, and among various appetizer, dumpling, and noodle choices, my sights were set on the onigiri (riceballs).
(Click on any image to view it in high resolution.)


This is Shrimp Tempura Onigiri, one of over 20 types available. Alternatives include crab meat, fried squid ball, takoyaki (fried octopus balls), spicy crawfish, chicken, seaweed, sour plum, and the ever popular Spam 🤷‍♂️. Nobody is pretending that this is Japanese haute cuisine, but it hit the spot that day.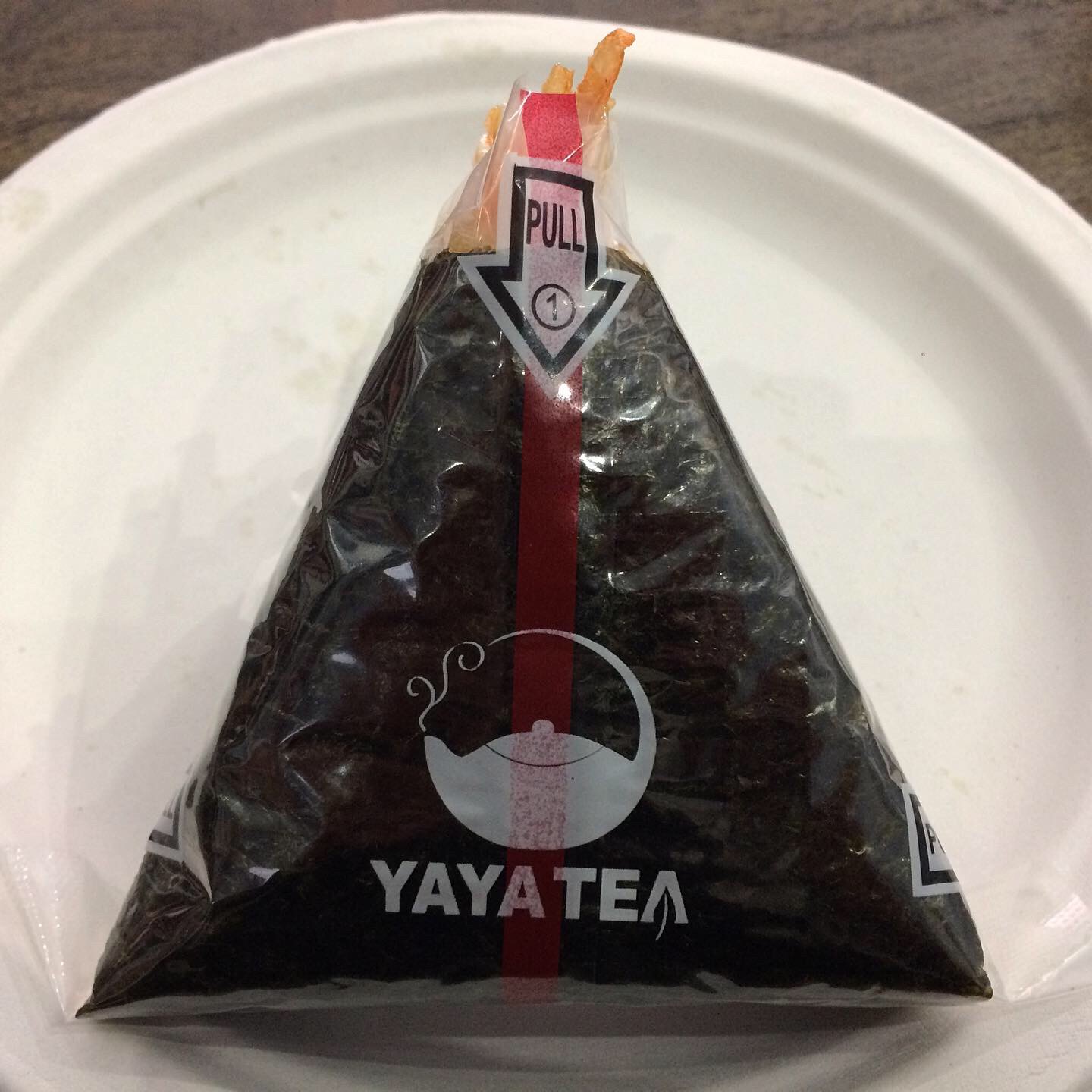 Still in the wrapper. Yaya even provides instructions as to the procedure for opening and consuming your purchase in case you're a first timer.