Instagram Posts 1/17 & 1/18/2020
Finally got around to visiting Nan Xiang Xiao Long Bao in their new digs at 39-16 Prince St in Flushing, Queens – or so the Google would have it: the first thing you need to know is that the entrance is actually on 39th Ave (133-42) at the corner of Prince St. Elusive geography notwithstanding, our hungry horde congregated to devour a representative sampling from their menu. Everything we ordered was tasty, but the soup dumplings overshadowed the dishes they consorted with.
(Click on any image to view it in high resolution.)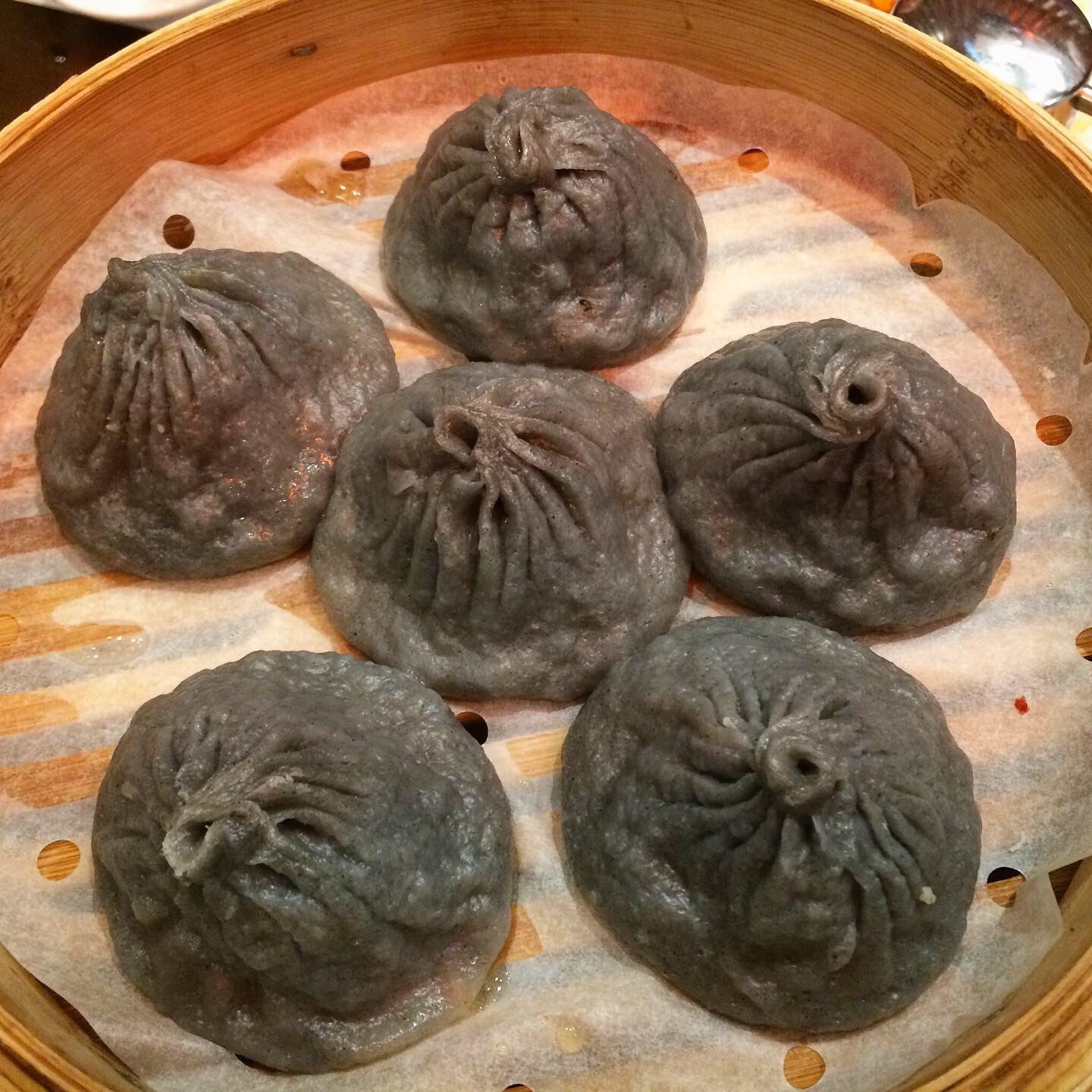 Arguably best known for their Xiao Long Bao (soup dumplings), we selected three varieties from among six options. These charcoal gray, brooding purses are fabricated from dough fragrant with black truffle, fulfilling my expectations; the soup, secure within, was fine.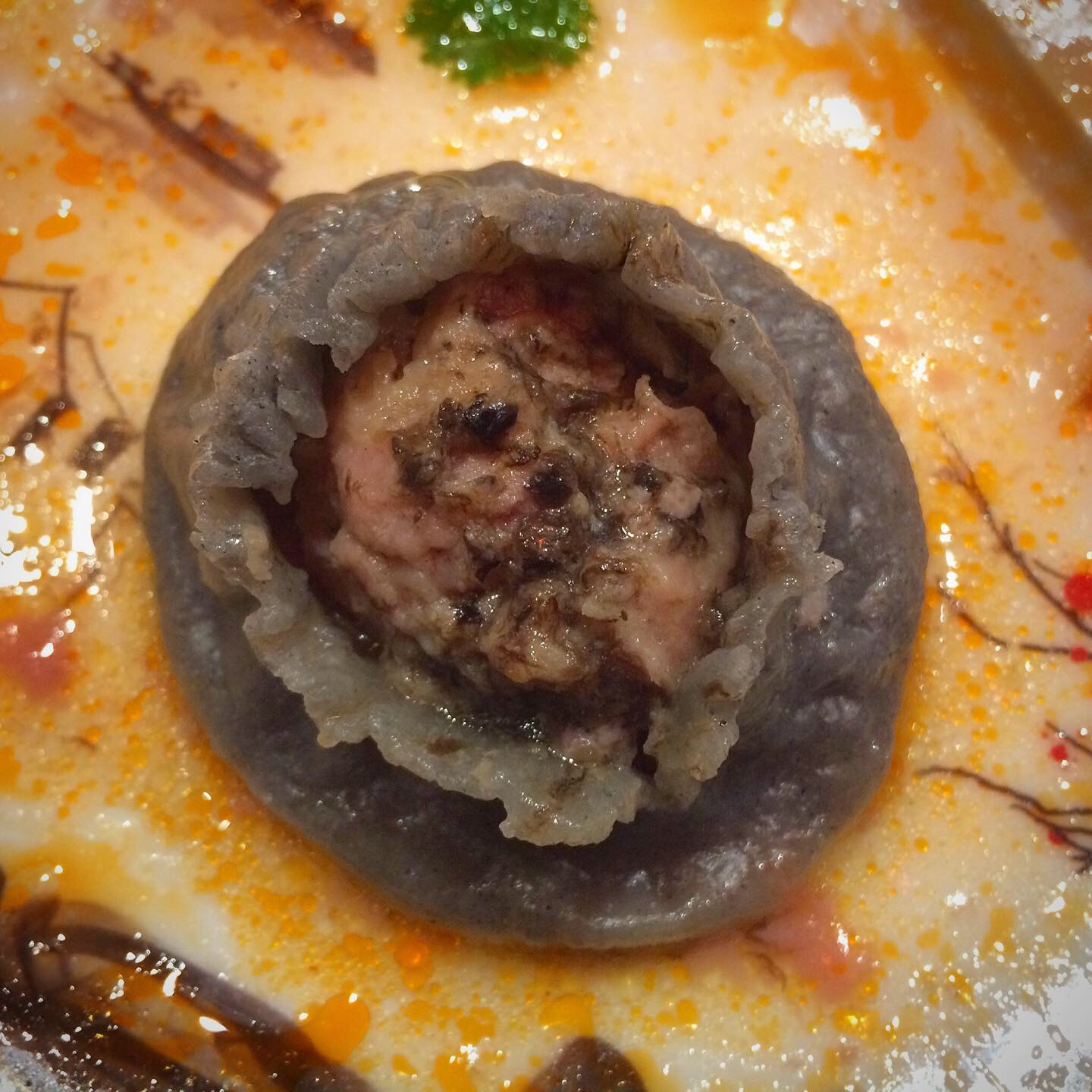 Insider's view of the Truffle Soup Dumplings revealing flecks of truffle peppering the pork.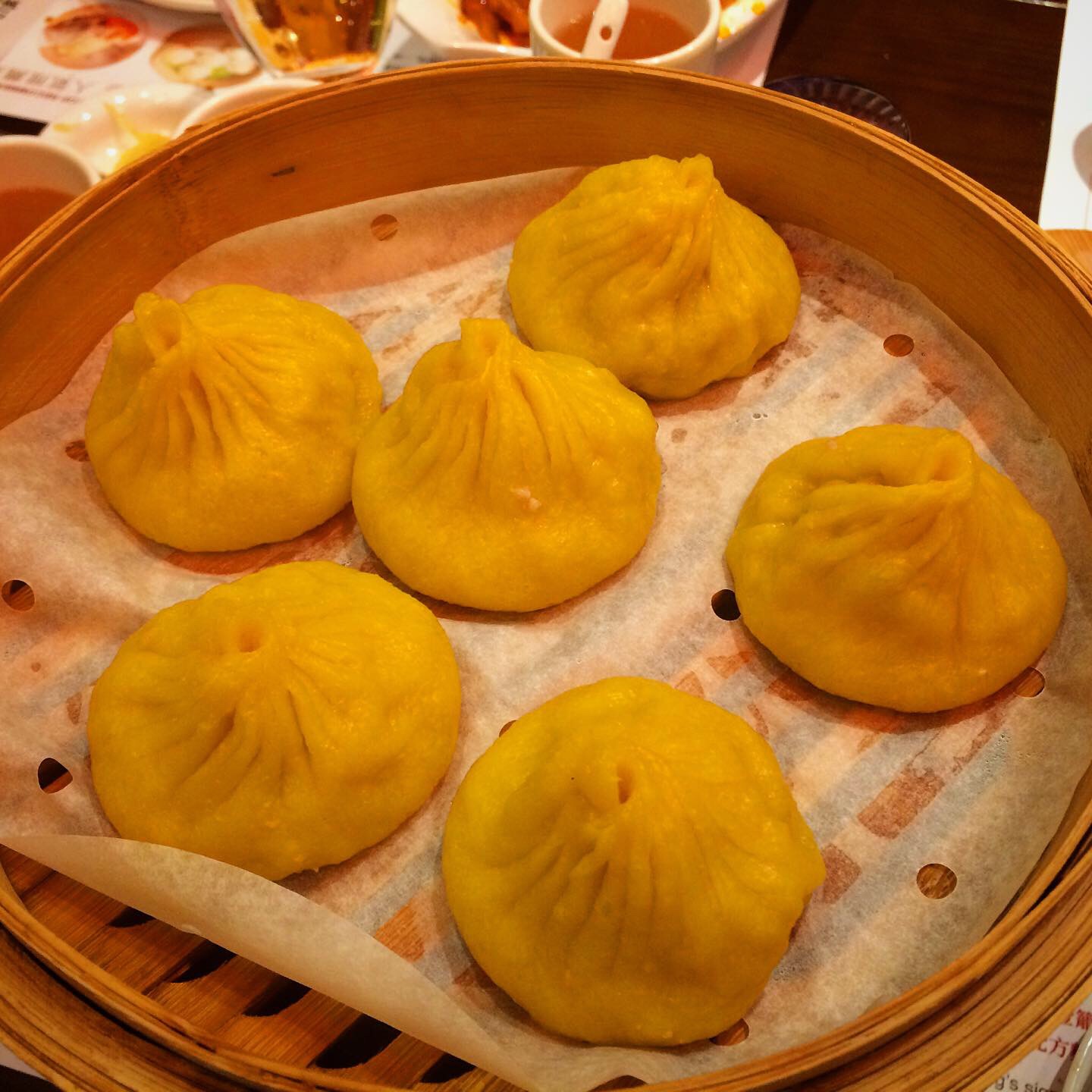 Chicken Soup Dumplings. The soup brought a touch of spice and ginger to the meat, good contrast to the preceding round.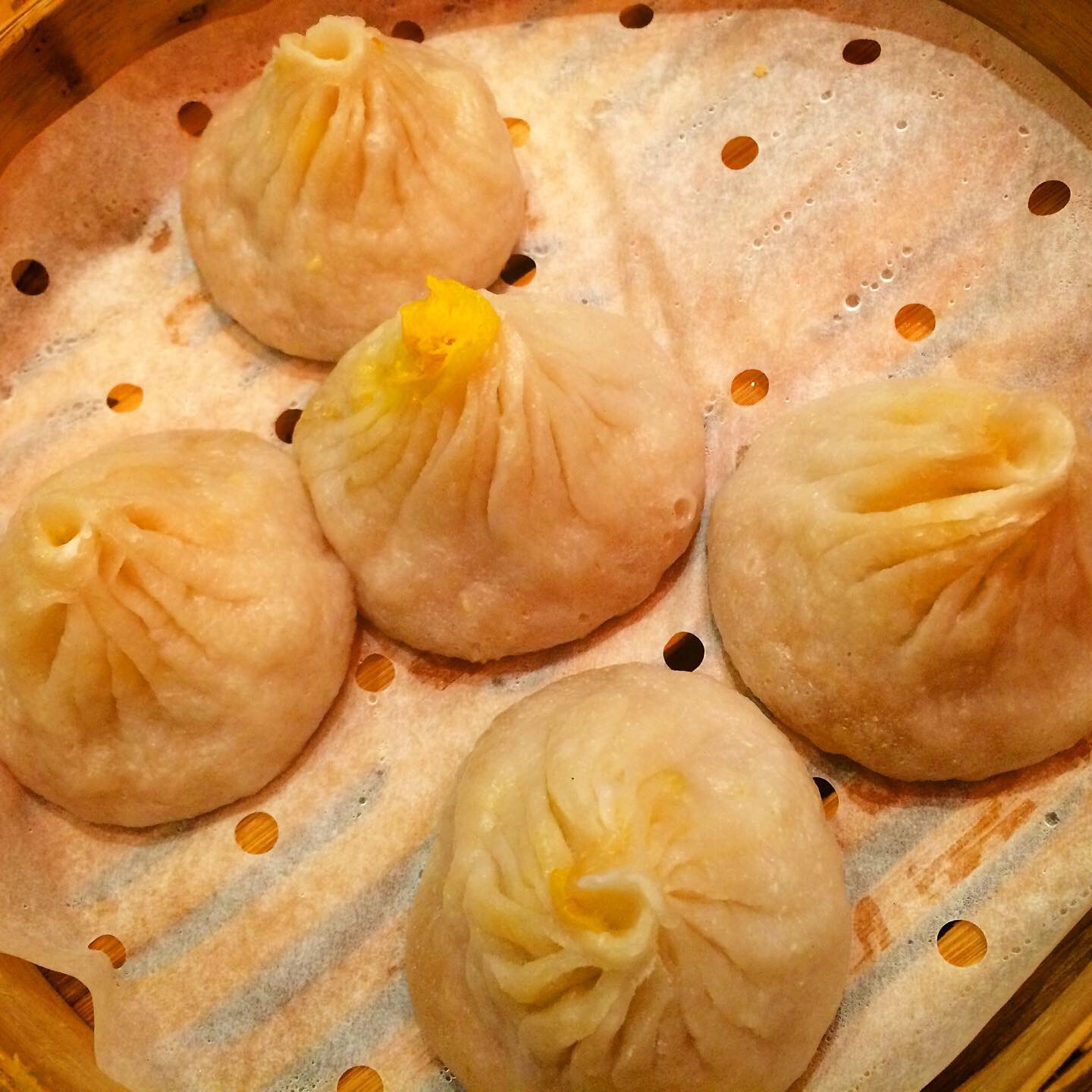 But the champion of the trio was their classic Steamed Crabmeat and Pork Soup Dumplings, the filling everything you could hope for, the soup surprisingly full-bodied and a bit sweet, the genesis of Nan Xiang's reputation, and which may very well have been the highlight of our meal.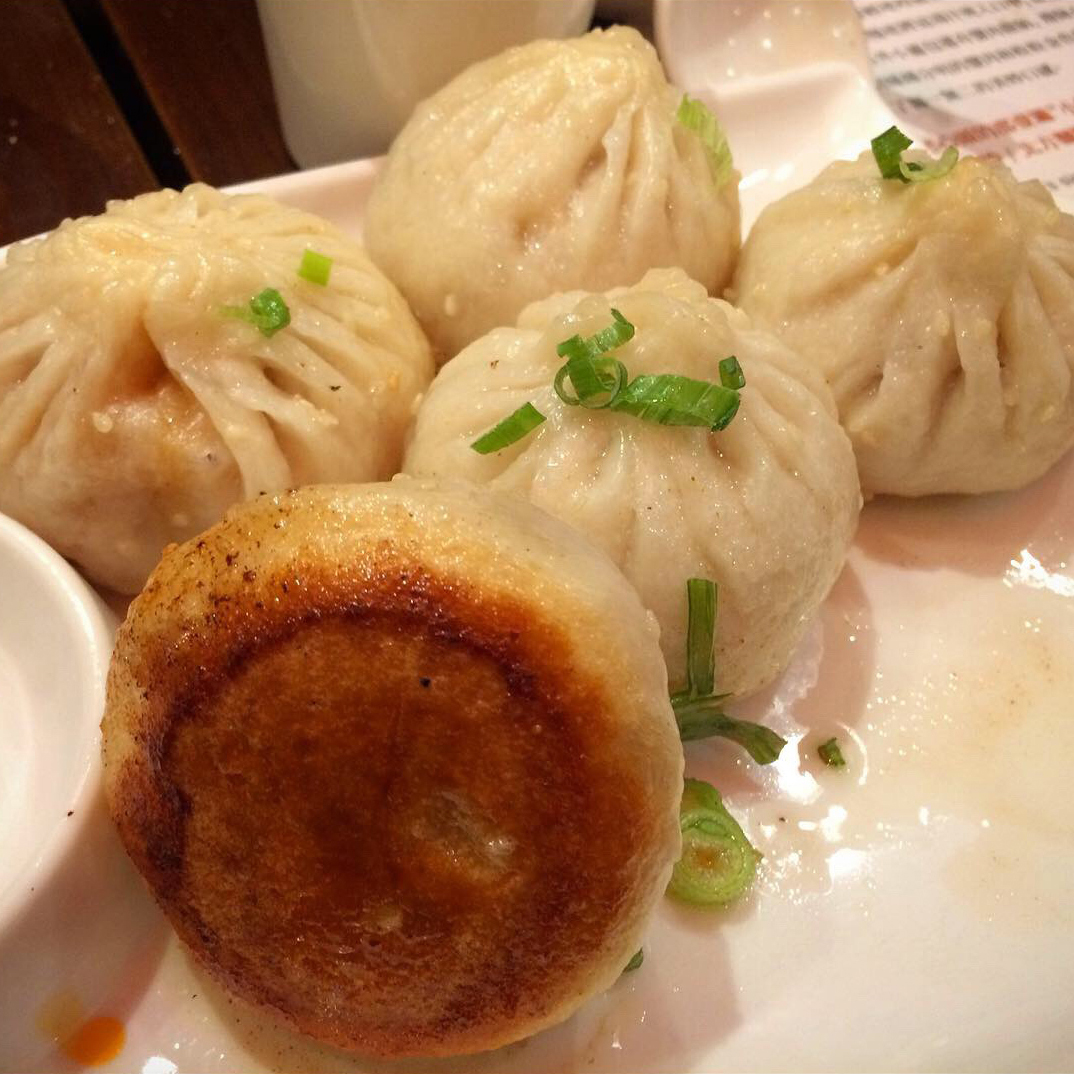 Pan Fried Pork Buns (aka Sheng Jian Bao) from the Signature Dim Sum section of the menu were top notch.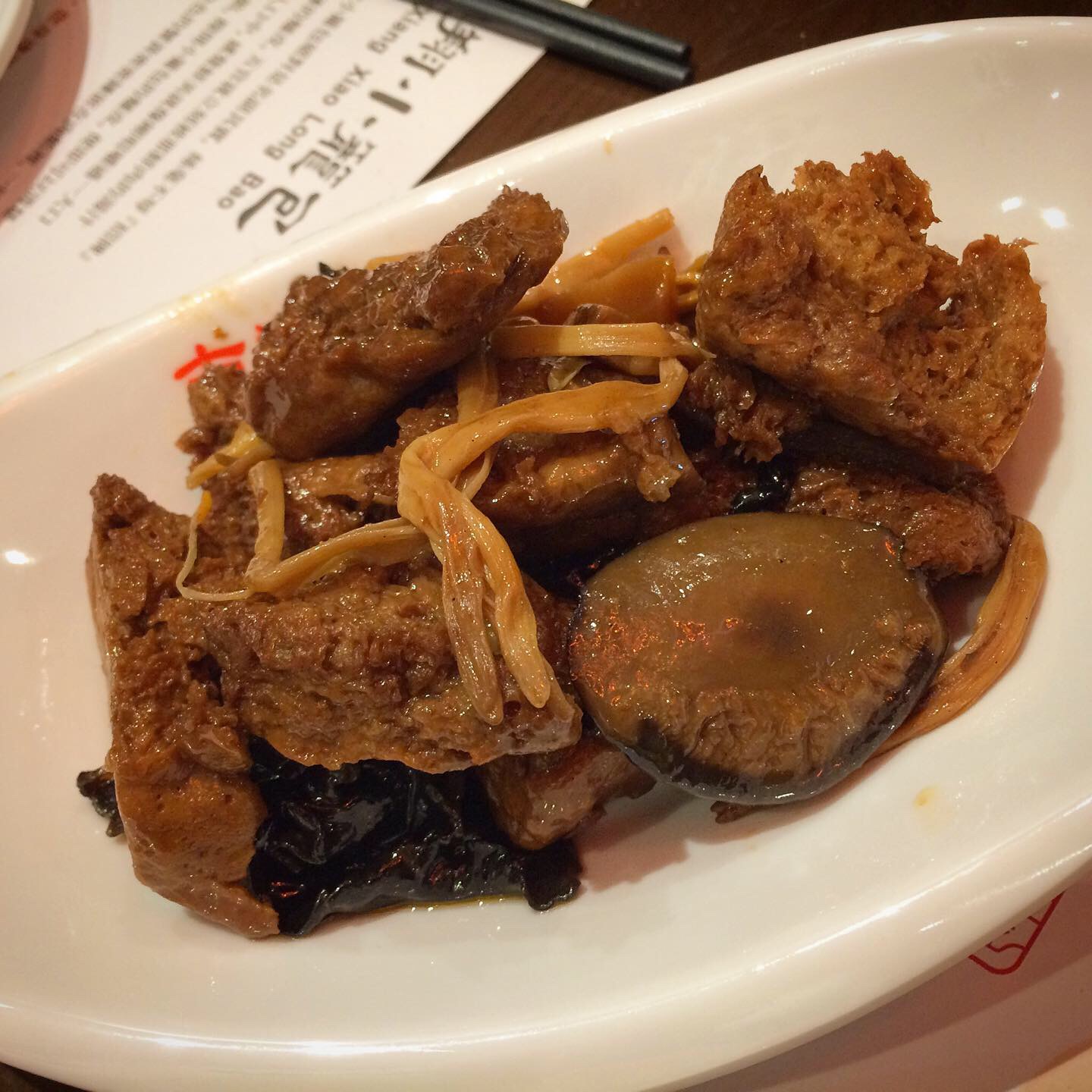 Four Happiness Kao Fu – braised wheat gluten with bamboo shoots, wood ear and shiitake mushrooms. I admit I'm a sucker for Kao Fu and I was pleased to see the dried lily flowers as a component – no guarantee of that in some versions.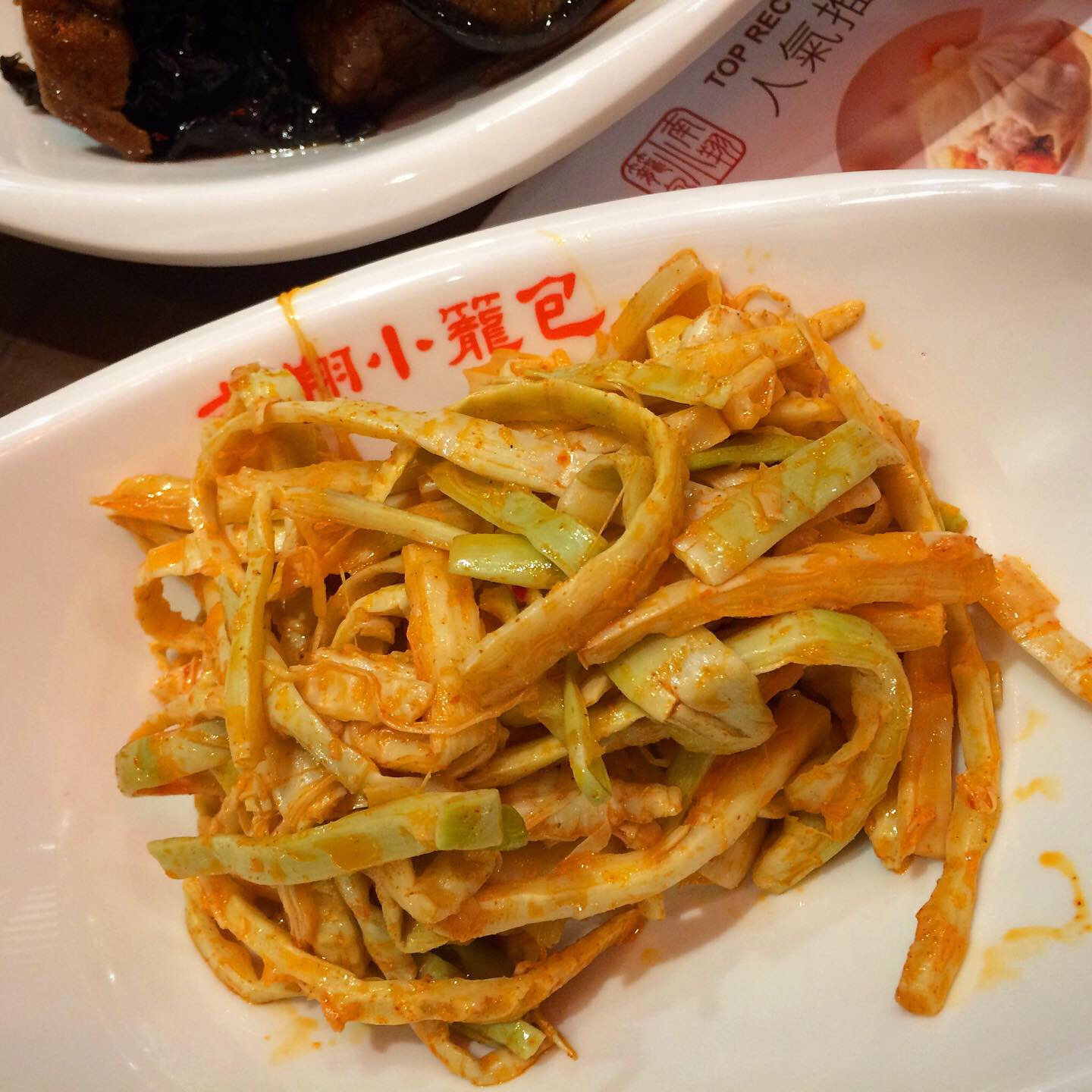 Spicy Bamboo Shoots from the Little Cold Dish section of the menu; a little too chewy, could have benefited from a touch more spiciness.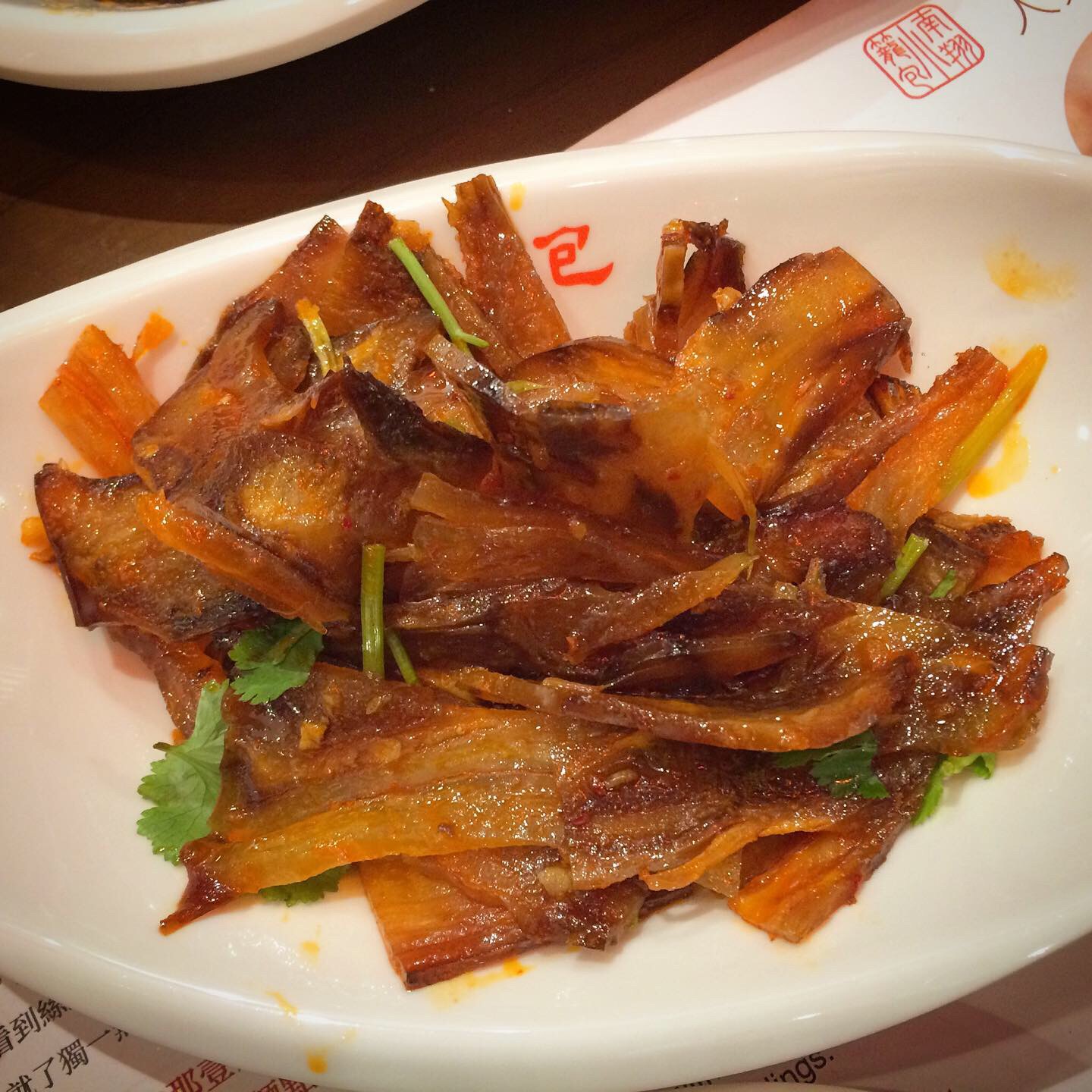 Beef Tendon in Chili Oil from the same part of the menu. If I had been paying attention, I would have suggested the Spicy Beef and Tripe in peanut chili sauce (fuqi feipian). Next time.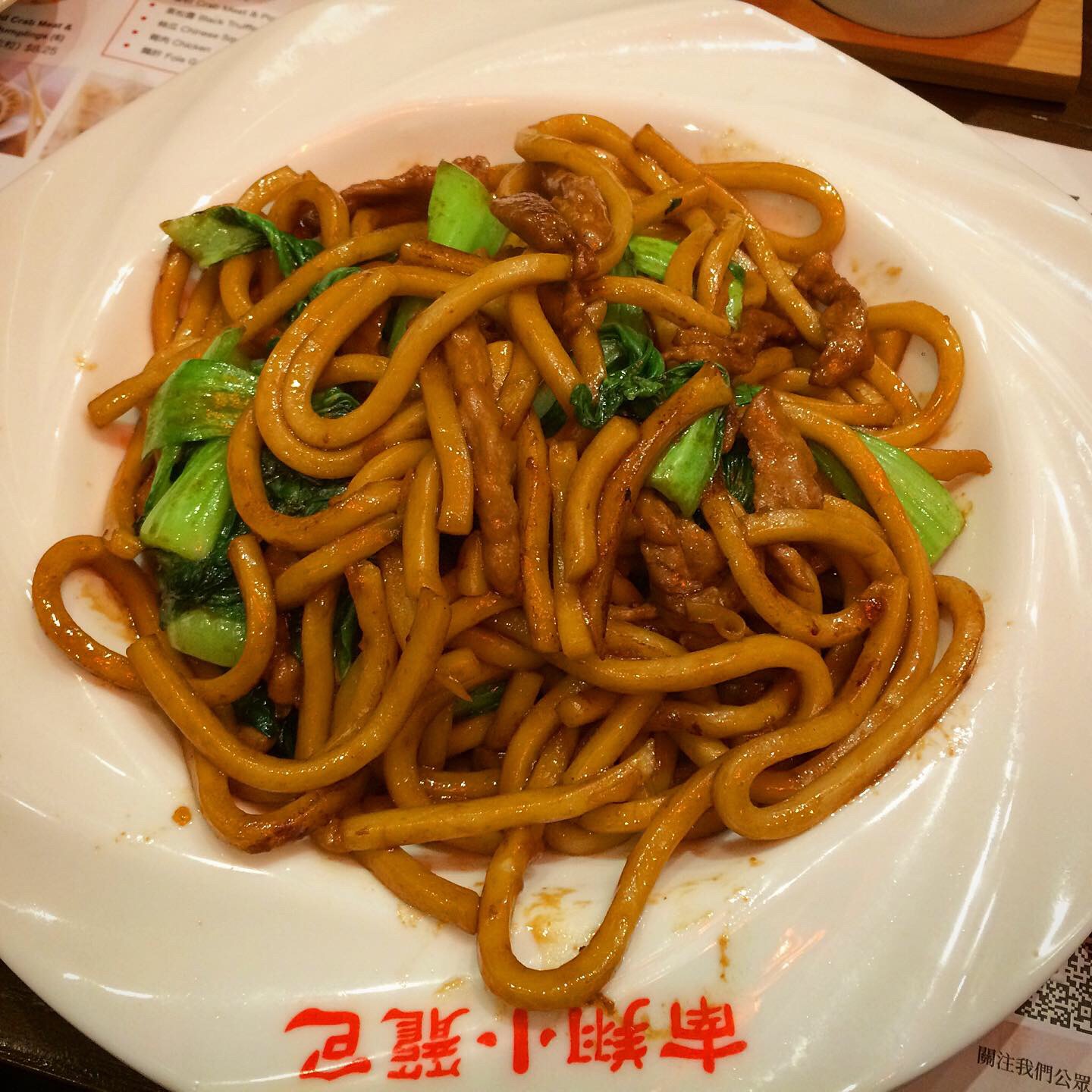 Shanghai Pan Fried Noodle – thick noodles stir fried with bok choy, shredded pork and "house special sauce". Nice chew, not bad.