Instagram Post 1/20/2020
I've posted before about martabak (or martabak manis – manis means sweet), one of my favorite Southeast Asian desserts; it's usually available at one of the three monthly Indonesian food bazaars, but this past weekend, the Indonesian Gastronomy Association (IGA) outdid itself by presenting a live demonstration revealing the way it's made.
(Click on any image to view it in high resolution.)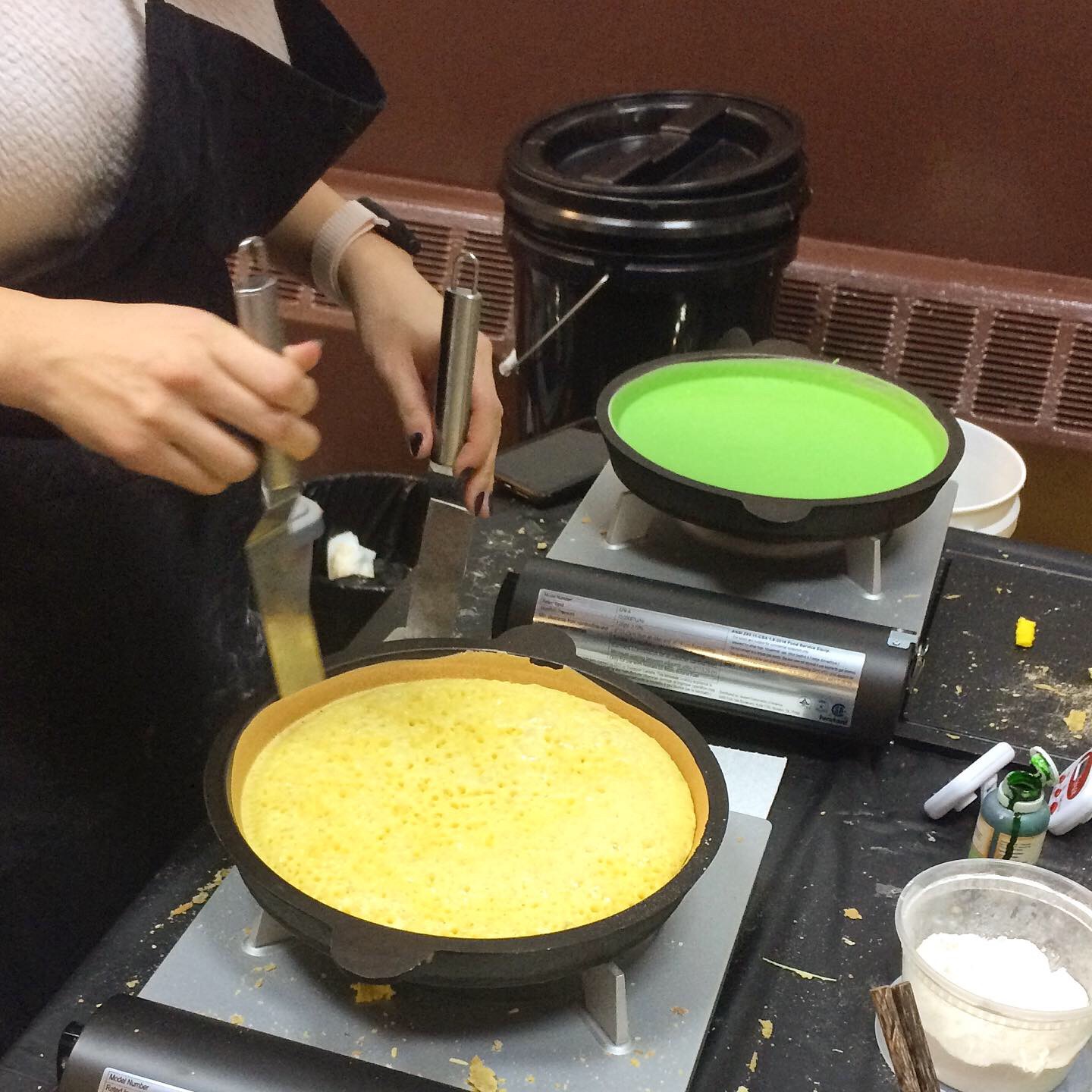 Without giving away any recipe secrets, batter is added to a special lidded frying pan that cooks and steams the pancake; a leavening agent causes it to rise into its characteristic honeycomb sponge-like consistency. The green color comes from pandan (screwpine) paste; it's my favorite variety and highly recommended.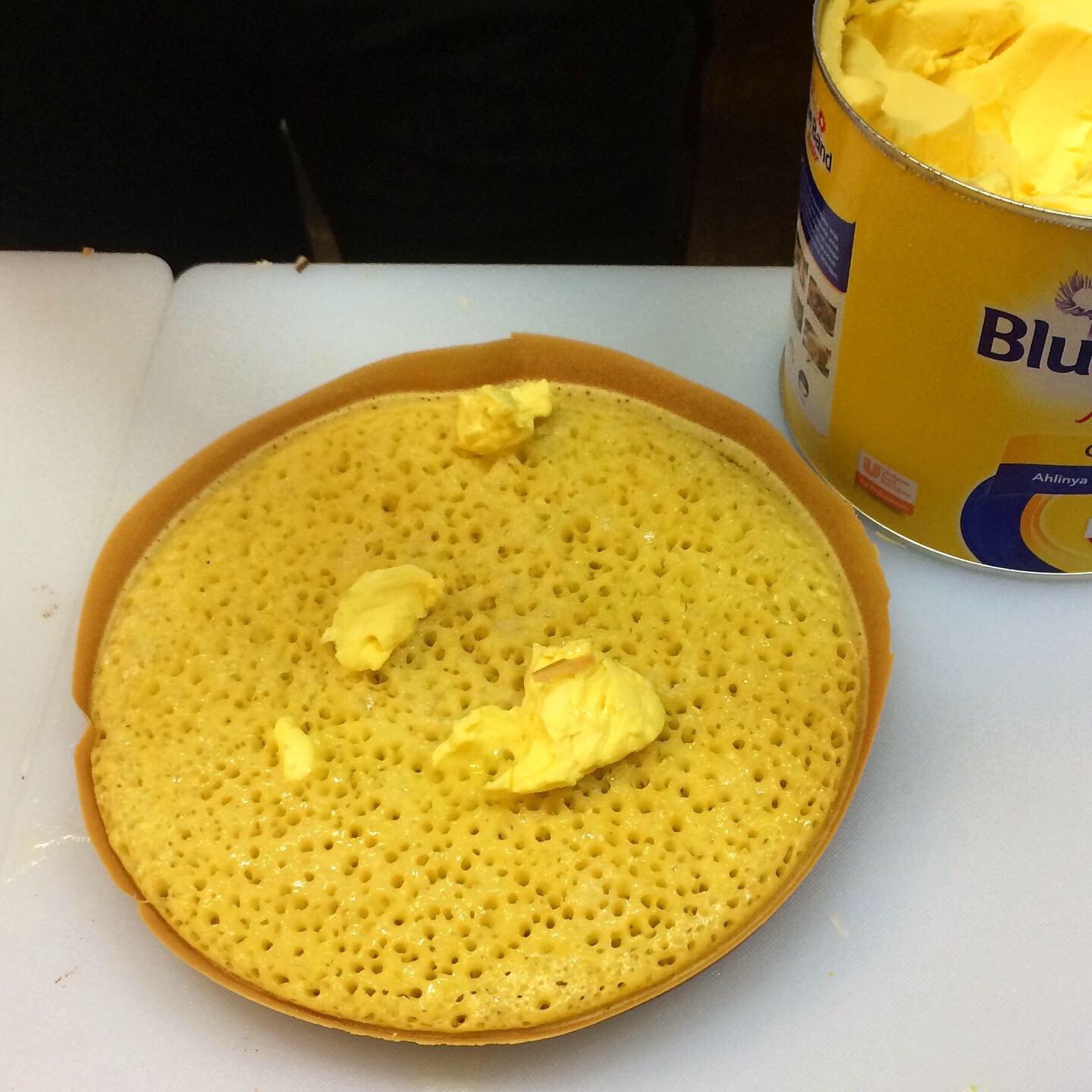 It's slathered with margarine (which is considerably more malleable and easier to work with on the sunny streets of Indonesia than in the chilly atmosphere of a capacious Elmhurst assembly hall).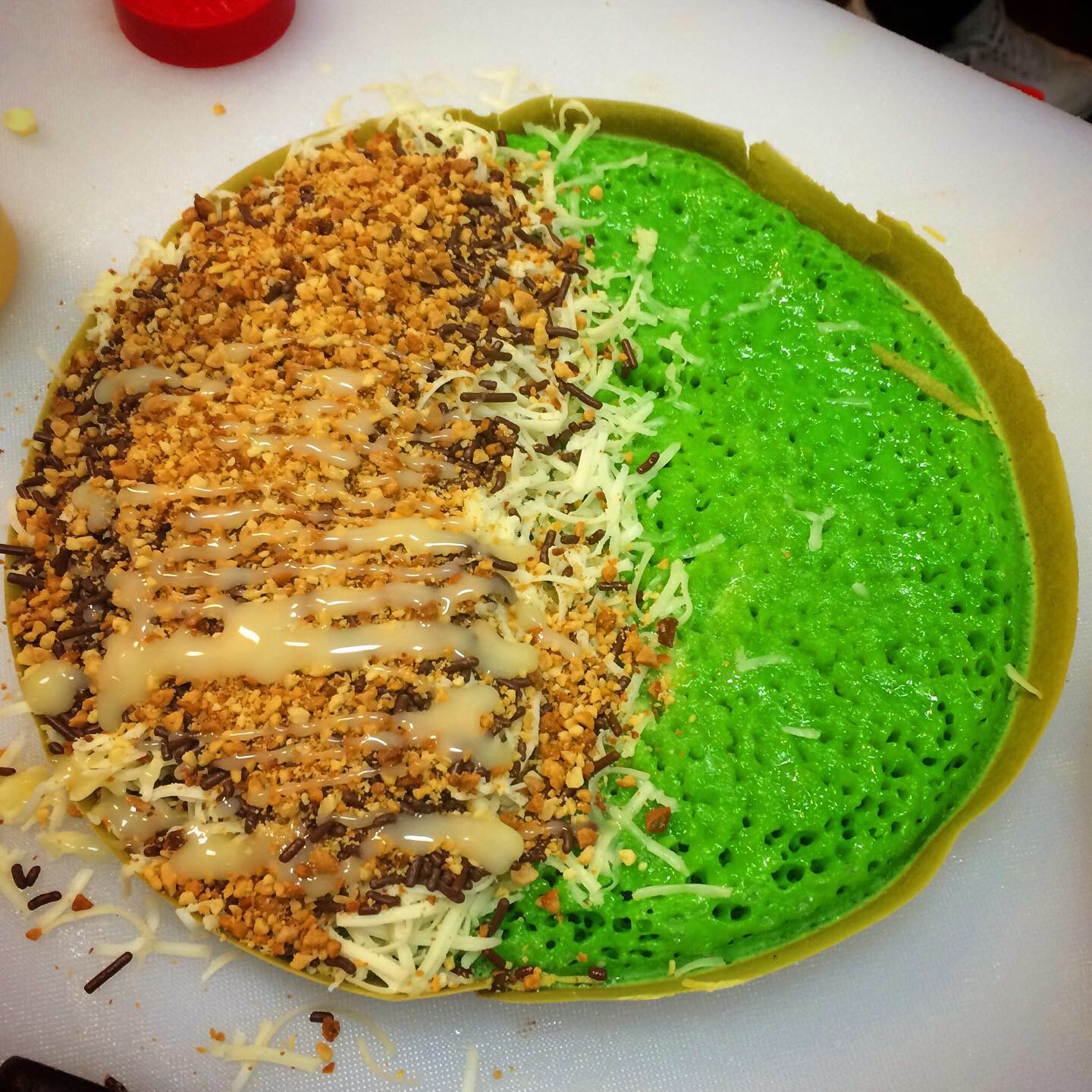 The sweet stuff which can appear as any or all of chocolate sprinkles, cheese, nuts, and sweetened condensed milk is added over half; the plain side is folded over the top (and I do mean over-the-top) of the enhanced side…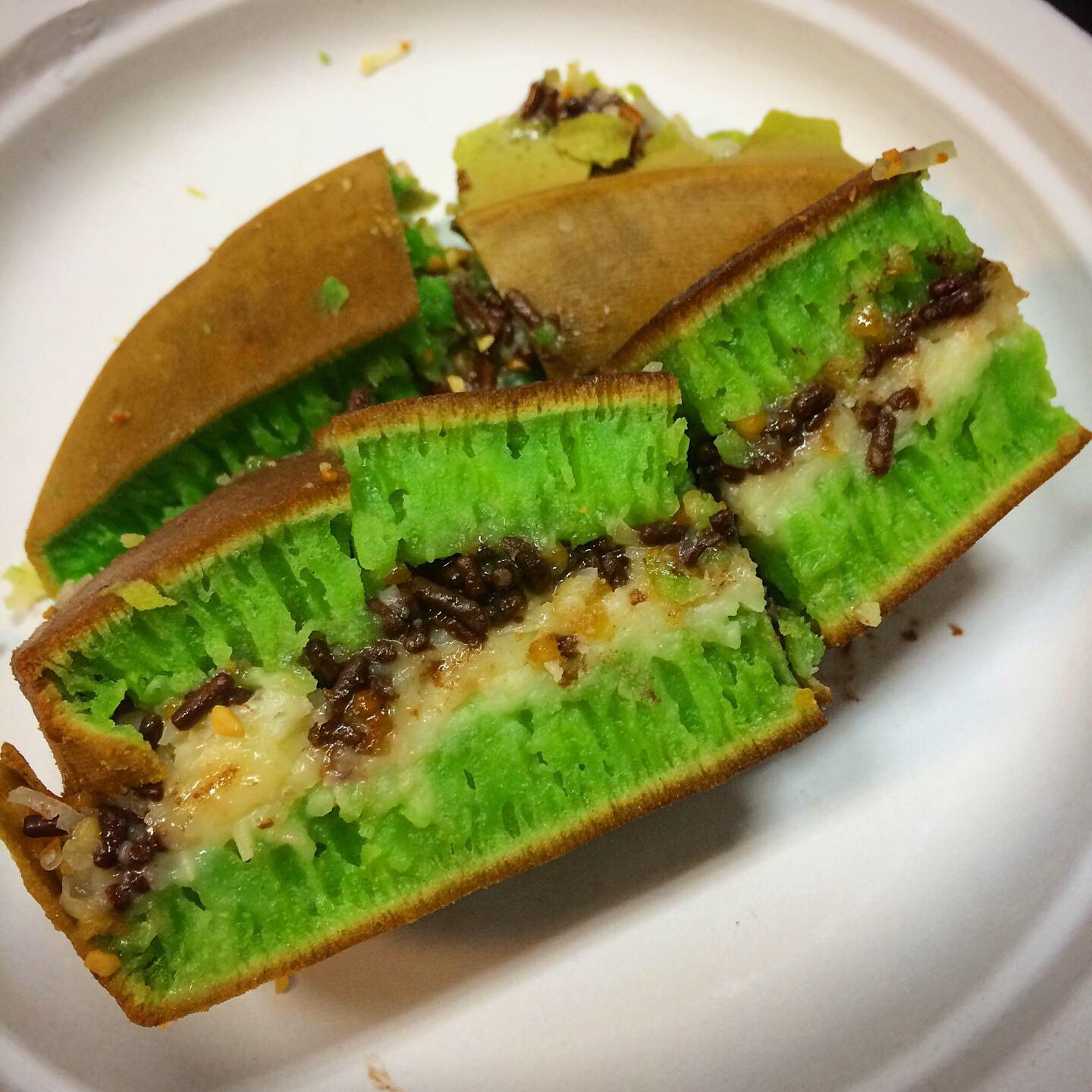 …and cut into serving pieces.
More photos of the event to come.
Follow IGA on Facebook or Instagram @iga_newyork to stay apprised of their schedule; find them at the Elmhurst Memorial Hall, 8824 43rd Ave, Queens, monthly.