Instagram Post 1/22/2020
Quick post about two soups selected by my dining pals at the Indonesian Gastronomy Association's Kalimantan Bazaar this past weekend. (Incidentally, Kalimantan is the Indonesian part of the island of Borneo, shared with Brunei and East Malaysia, and will ultimately be the new home to Indonesia's capital.)
(Click on any image to view it in high resolution.)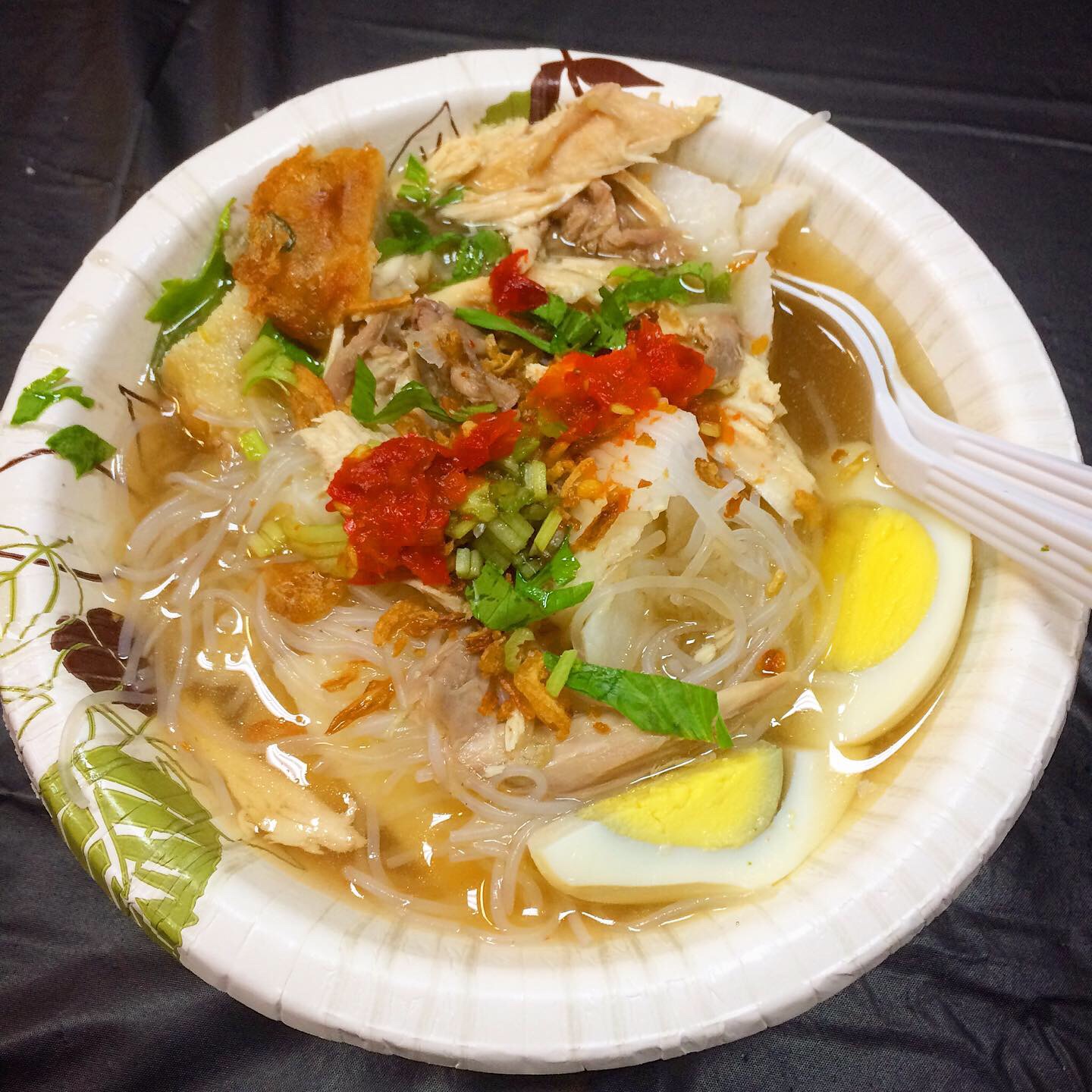 Soto Banjar is a delicious Indonesian soup from Banjarmasin, the capital of West Kalimantan/Borneo, with chicken, noodles, hardboiled eggs, crispy fried shallots and (I think, because I was distracted) perkedel, potato patties.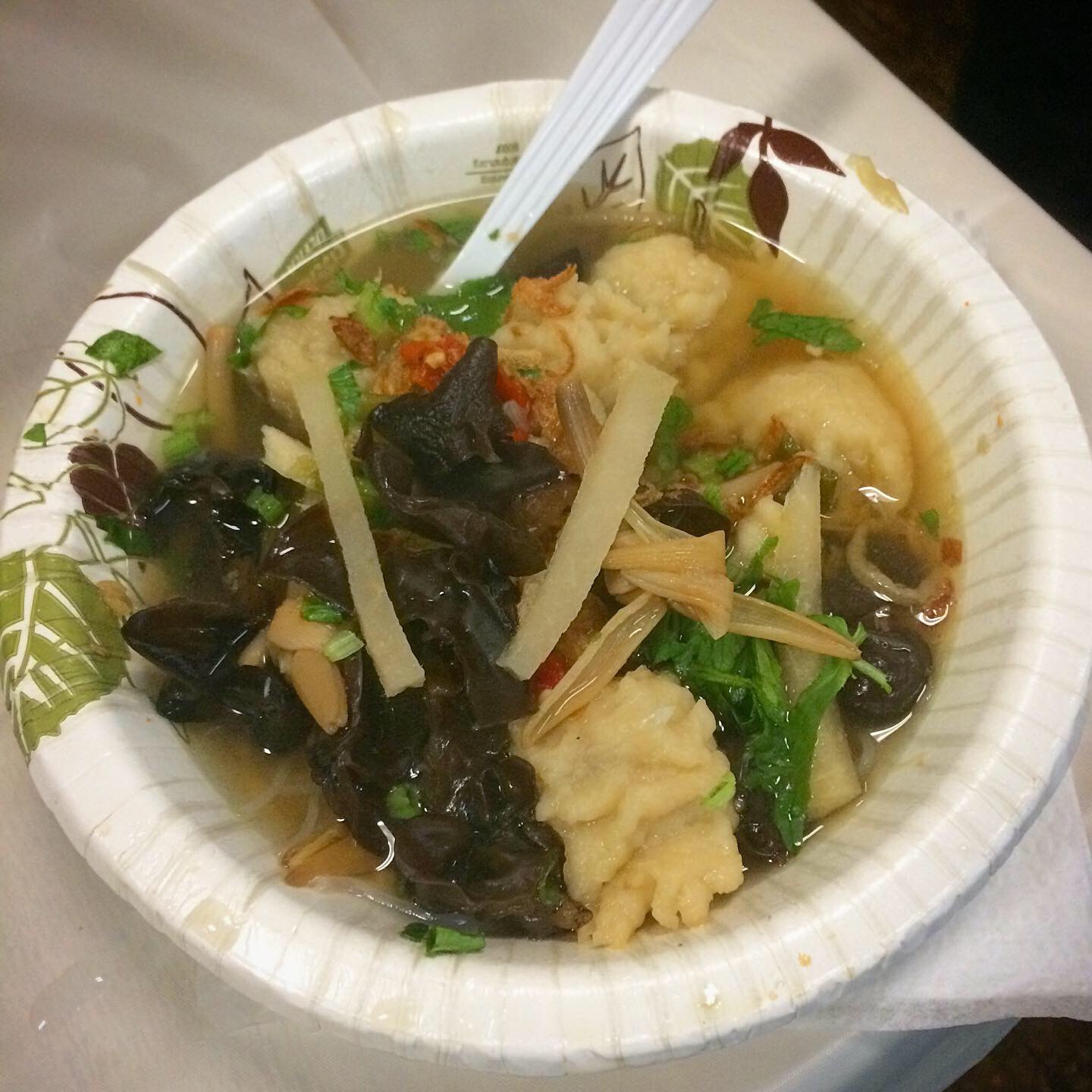 Tekwan. Fish soup with top-notch dumplings make from ground fish and tapioca flour, served with wood ear mushrooms and veggies.
Follow IGA on Facebook or on Instagram @iga_newyork to stay apprised of their schedule; find them at the Elmhurst Memorial Hall, 8824 43rd Ave, Queens, monthly.