Instagram Post 1/23/2020
The last time I was there, it nearly broke my heart: half deserted both by vendors and customers, unclear if it was coming or going, the verdict still in abeyance. Two of my dining pals had alerted me to the presence of a new Filipino BBQ stall at the moribund HK Food Court. I was skeptical. But last Sunday, with some confidence, they shepherded me inside; I entered slowly, cautiously, against all hopes and wishes, thoughts and prayers.
And surely, like a phoenix rising from the ashes of stall 31 [cue choir of coloratura soprano angels], there appeared a sign on high, oversized and starkly white, boldly (for that was the font-weight) proclaiming "Filipino BBQ" demanding my attention and barely giving me the opportunity to mourn its fallen neighbors.
(Click on any image to view it in high resolution.)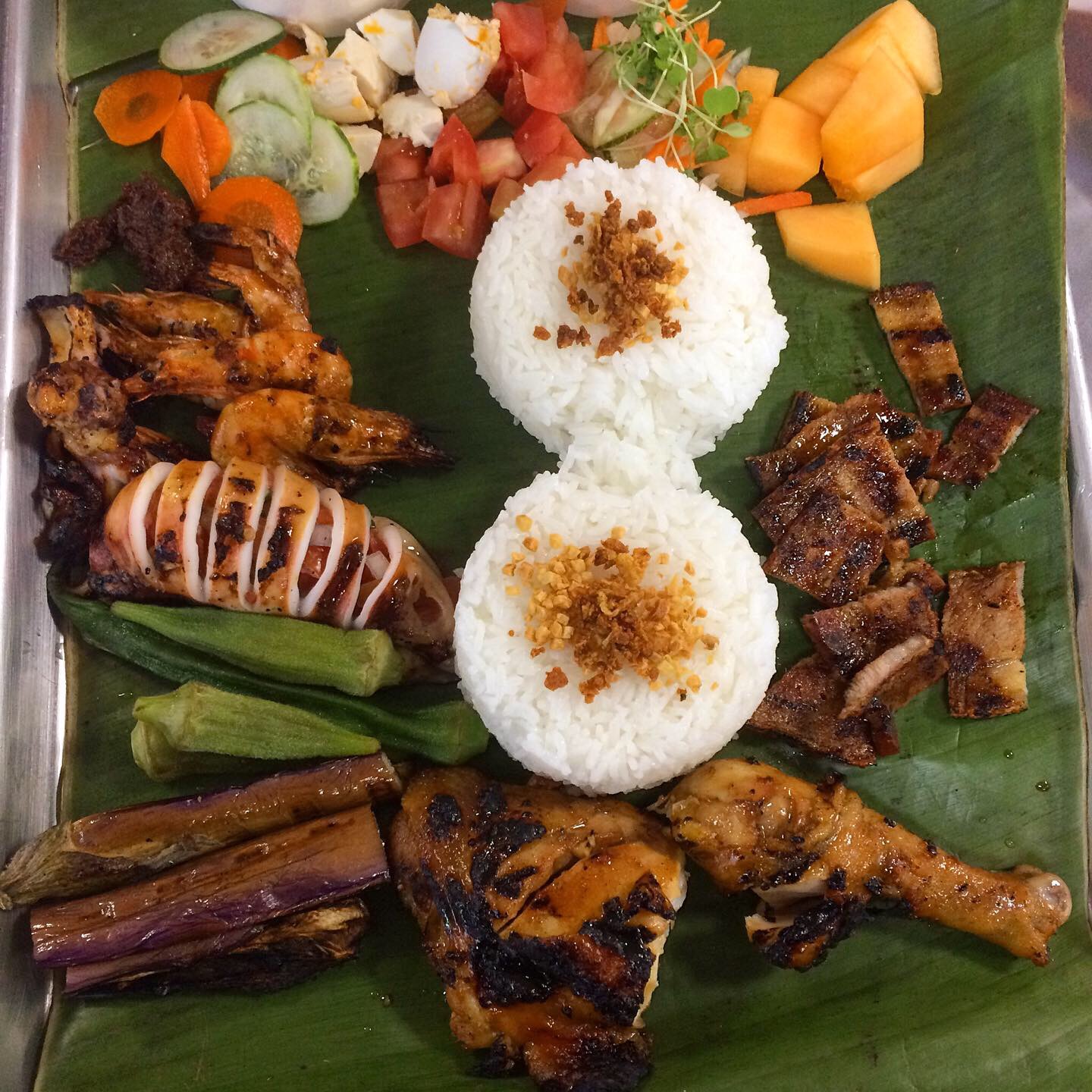 What? Oh. The food. Masarap! (Delicious!) This is the Bila-o Special, intended to serve two, but the three of us were well provided for. My bias notwithstanding (Filipino cuisine is one of my three favorites), there wasn't a disappointing bite on the tray.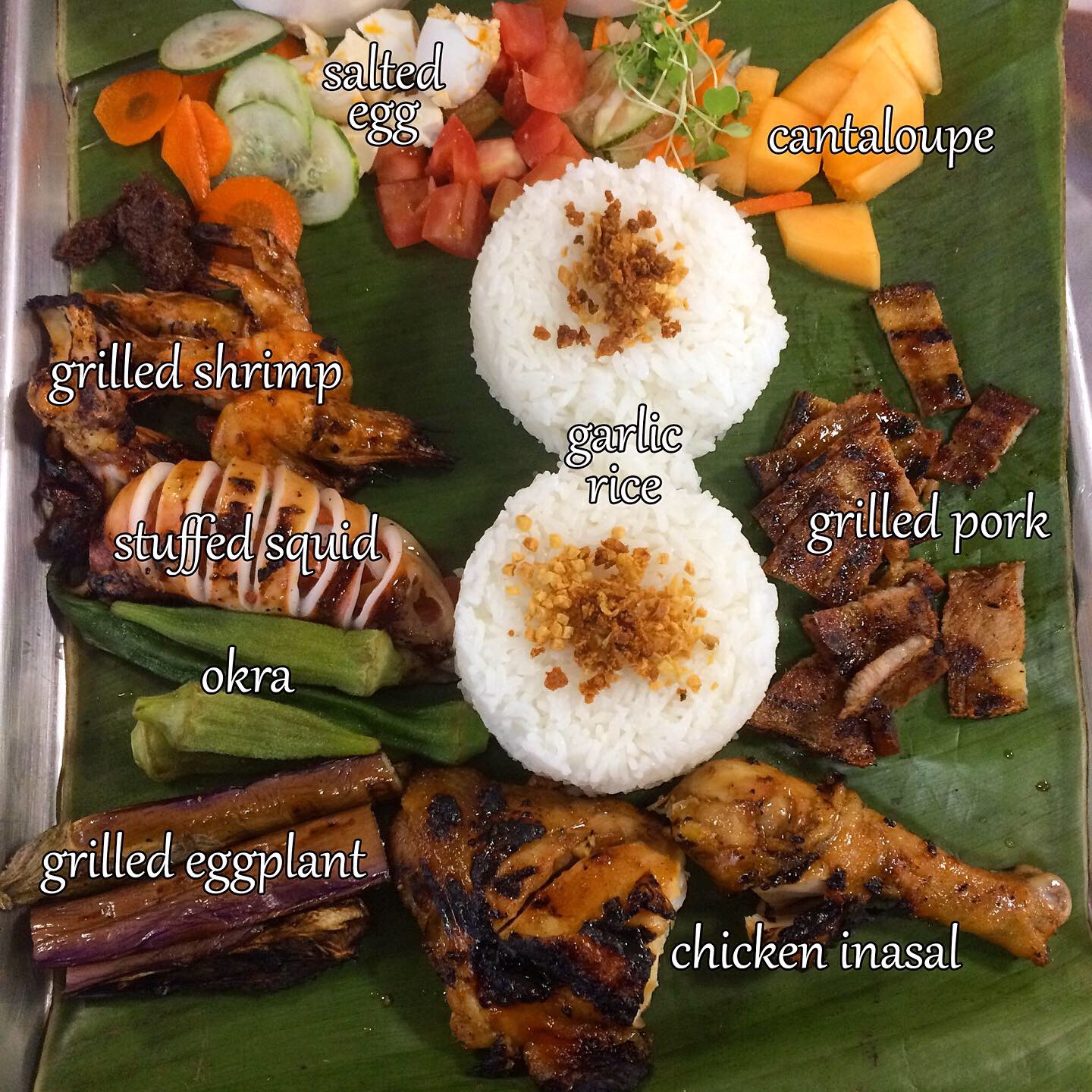 The annotated version.
They've been open for only about three weeks and I'm eager to return (82-02 45th Ave, Elmhurst, Queens) to try more, in particular the promised "turo-turo" ("point-point") that I've enjoyed elsewhere: point to whatever of this, that, and the other that tickles your fancy. Stay tuned for more.