Instagram Post 4/10/2020

👨‍🍳 Cooking in the Time of COVID 👨‍🍳
Alheira: another Portuguese sausage that followed me home from Seabra's in Newark. In this case, I didn't repurpose it into some wits' end adaptation of authenticity but rather prepared it in the traditional fashion – not to mention that doing so required precious little time in the kitchen 😉.
(Click on any image to view it in high resolution.)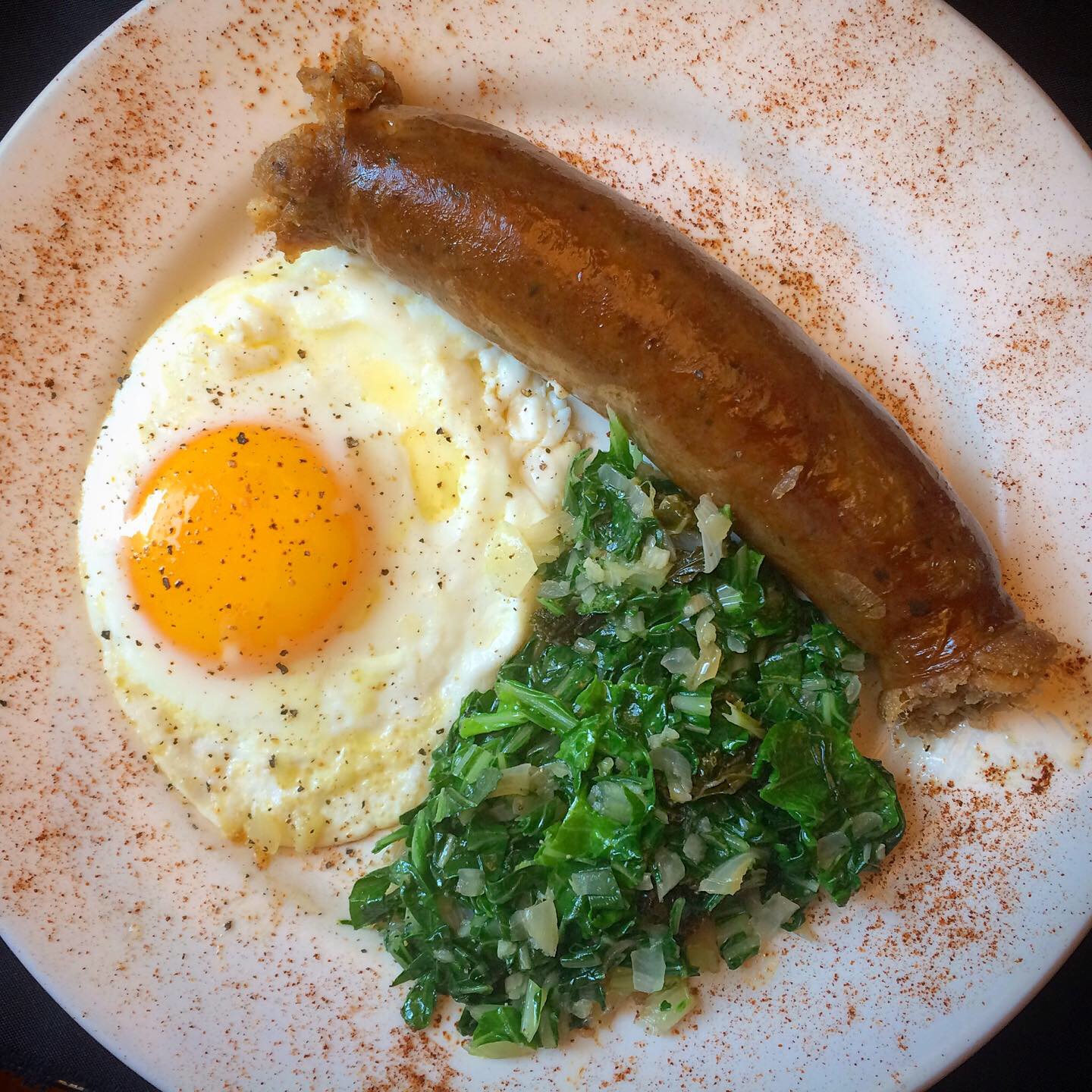 Originally, alheira was a bready, herby, garlic-heavy (alho means garlic in Portuguese) wily subterfuge reputedly cooked up by Portuguese Jews during the Inquisition; sometimes containing chicken or other meats, it looked the part when hanging in the smokehouse, but was porkless and therefore kosher, allaying any suspicion of non-Christian religious activities behind closed portas.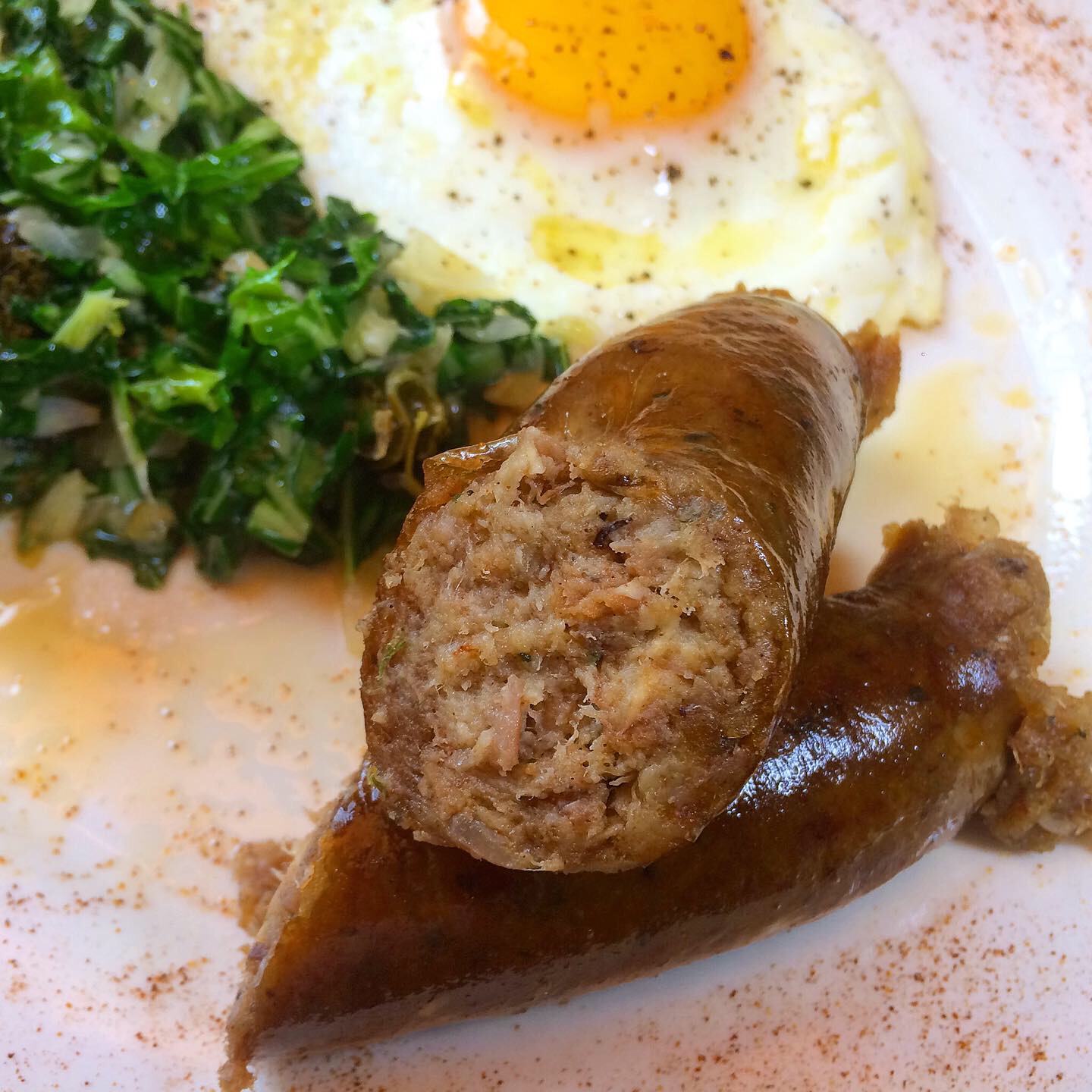 The inner workings.
This one had no detectable meat other than in the form of fat – think Portuguese kishka – but brought a strong vinegar component to the plate. Often accompanied by a fried egg (a perfect foil to be sure) and sautéed greens, I tried to keep it real.
So that's four sausages down, one more to go!


Stay safe, be well, and eat whatever it takes. ❤️