Bronx food needs more love, so here's a nod in that direction! Recently, a group of us who were craving Ghanaian food went to Mama G African Kitchen at 3650A White Plains Road for lunch and I'm so happy we did; the lighting didn't do the chef's skilled cooking justice, but fortunately my eyes were bigger than my camera so I enjoyed our meal immensely.
(Click on any image to view it in high resolution.)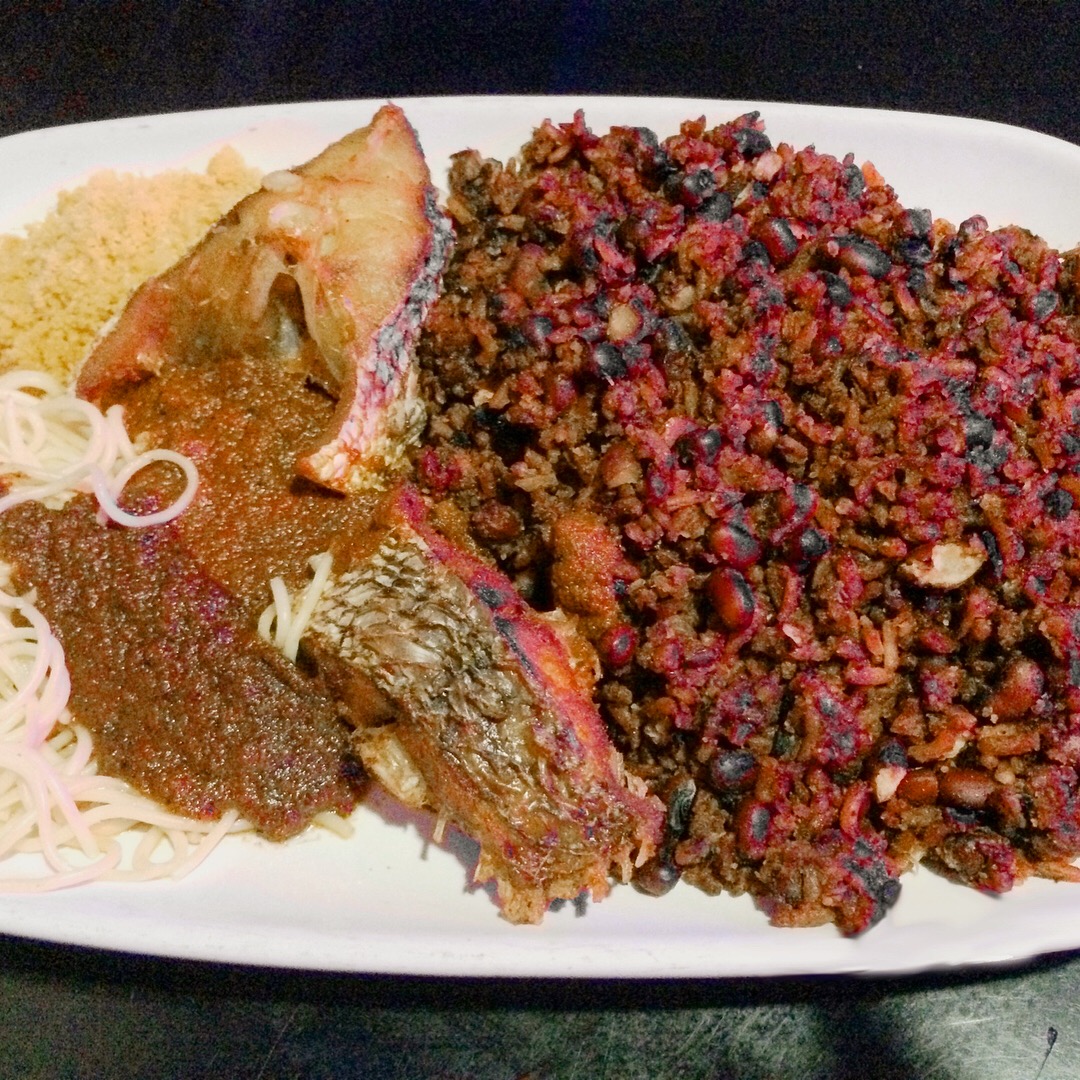 Waakye – you may see variant spellings but the pronunciation is wah-chay (rhymes with watch-way) and it's Ghana's culinary claim to fame. Similar to West Indian rice and peas, it's made with rice and black eyed peas or cowpeas; the characteristic reddish-purplish-brown color can come from dried red sorghum leaves, millet leaves, or even baking soda. It was paired with croaker plus spaghetti and gari (ground cassava). Shito, the sauce made from hot peppers, tomato, garlic, and fish, is on the side.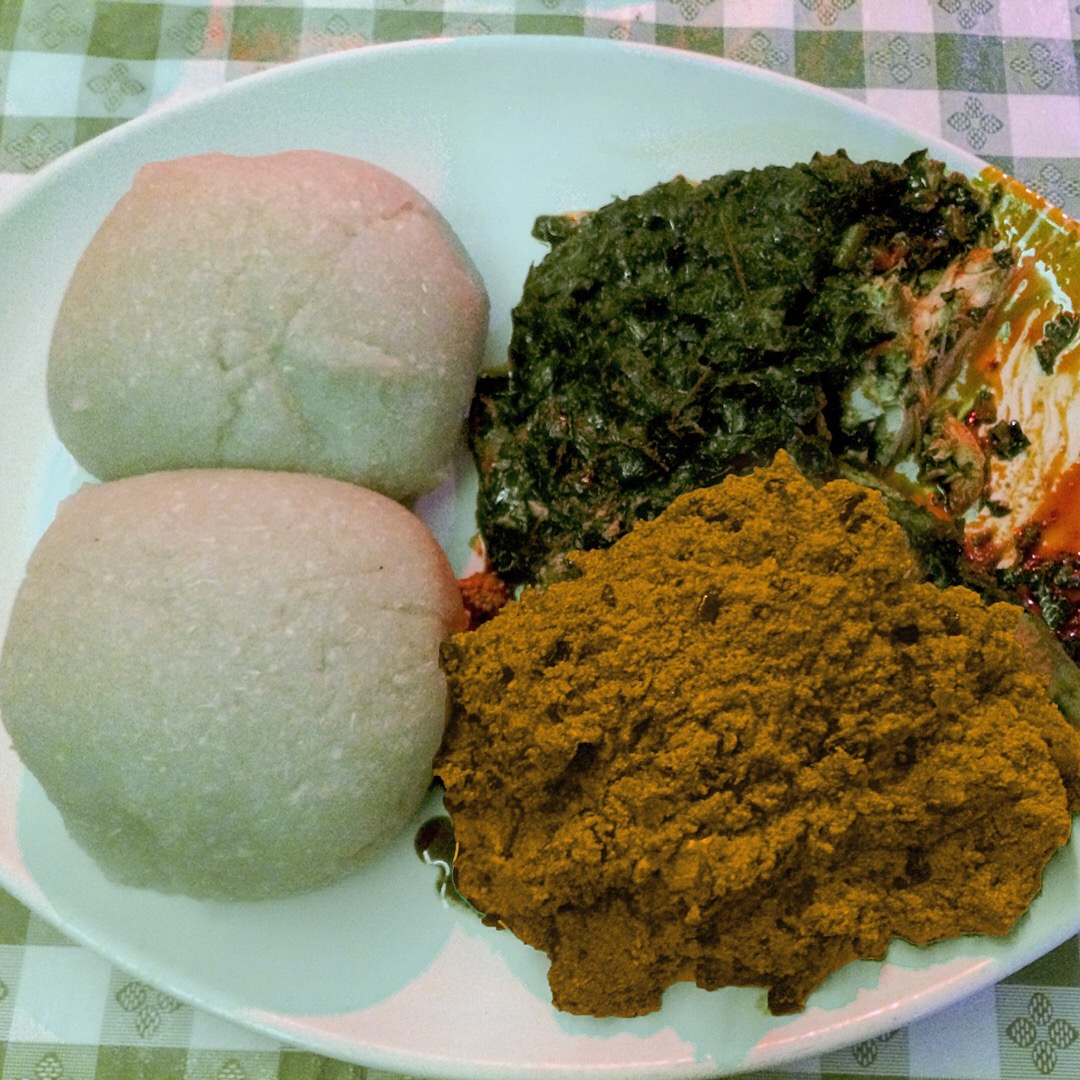 Pinch off a bit of starchy eba (which is made from gari) with your fingers and gather up some stew – here either the accompanying spinach or egusi (ground melon seeds) – the best way to enjoy West African cuisine!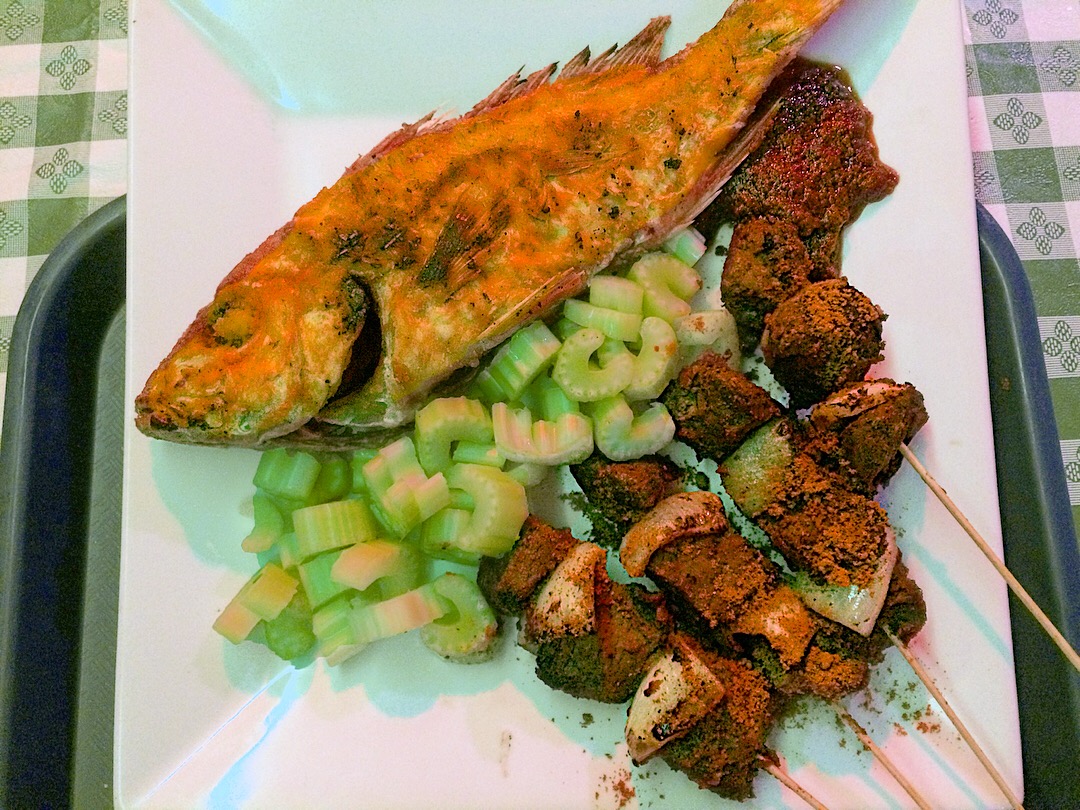 Part of our first course: Grilled Red Snapper and Spicy Kebab.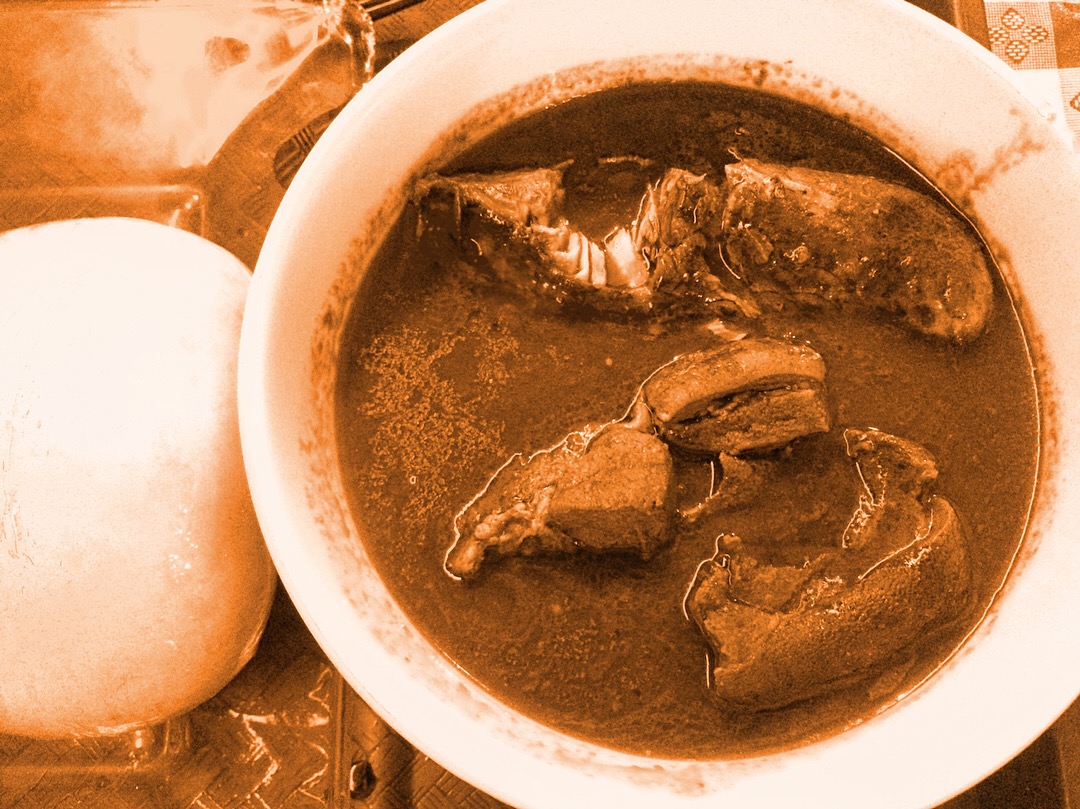 Peanut Butter Soup (you might see it as Groundnut Soup/Stew). This bowl was home to both meat and fish but I didn't catch the types. The starch that accompanied it was emotuo, a pressed ground rice ball (some would call it a dumpling) that was perfect with the soup; I've seen emotuo only in connection with Ghanaian cuisine.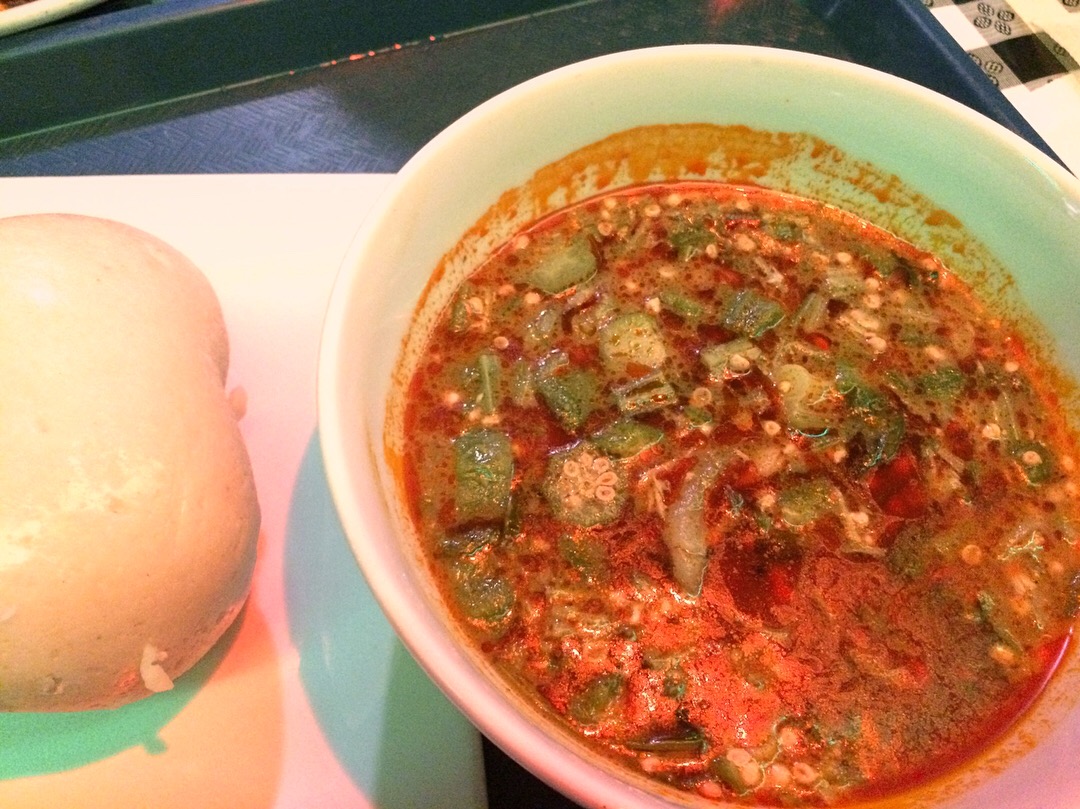 Okra Stew with Banku. Banku is another West African staple starch. It's most closely associated with Ghana and is distinguished by the fact that it's one of the fermented varieties, in this case a blend of cassava and corn. It works like all West African doughy starches: pinch off a bit, dip it into the stew or soup and enjoy – really hands-on cuisine! Okra stew can vary from somewhat mucilaginous to extremely mucilaginous, but either way it's relentless in that regard. It may be an acquired taste, or more accurately, an acquired texture, but give it a chance before you pass judgment; you might be surprised!


Note that there's another location of Mama G African Kitchen at 1322A Gun Hill Road, also in the Bronx.