More quick bites from Brooklyn's annual Sunset Park 5th Avenue Street Festival.
¡Gorditas!
(Click on any image to view it in high resolution.)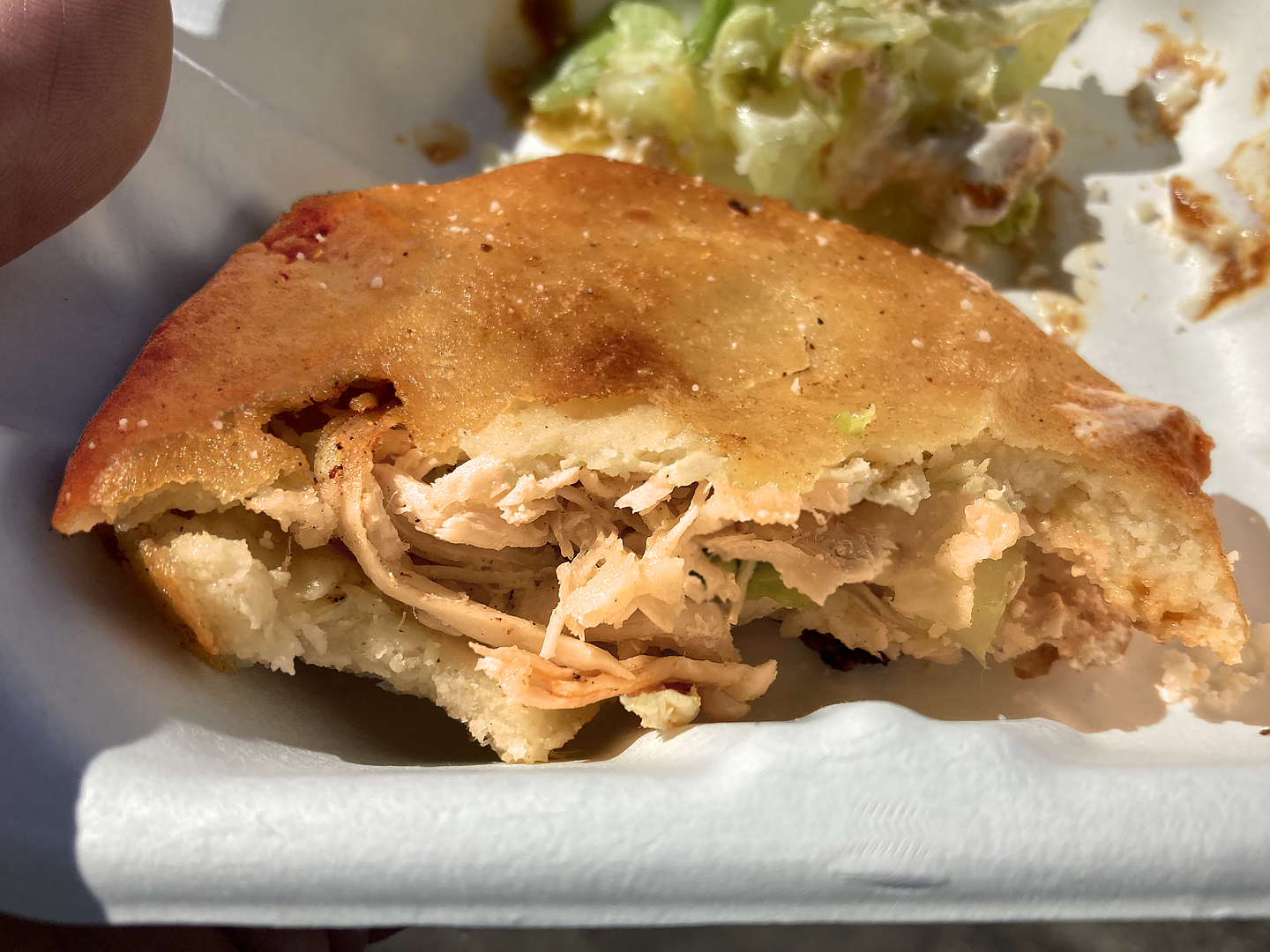 Chicken…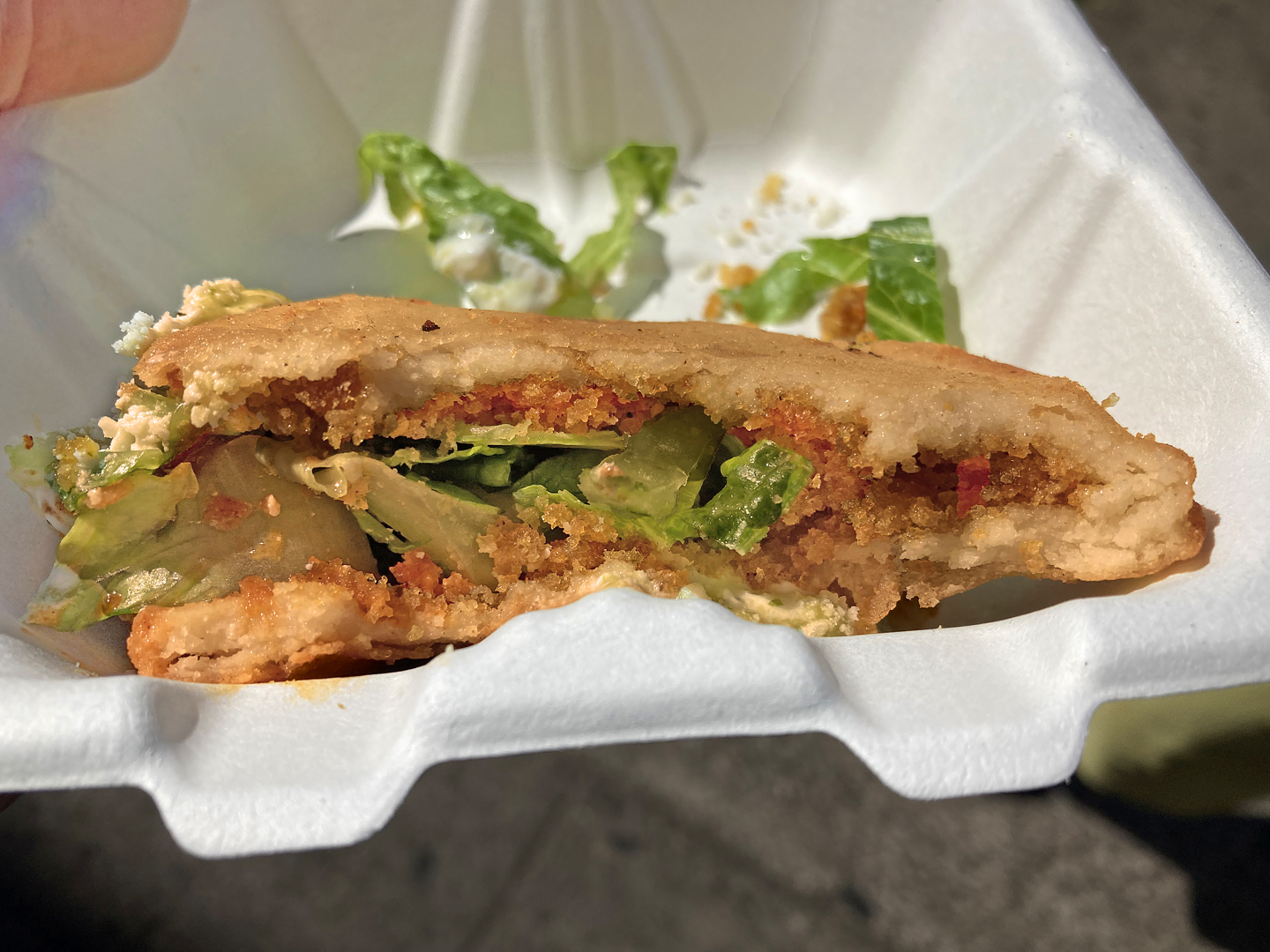 …and chicharrón.
A gordita (literally "chubby") starts as a handful of masa molded around a filling; it's fried in hot oil…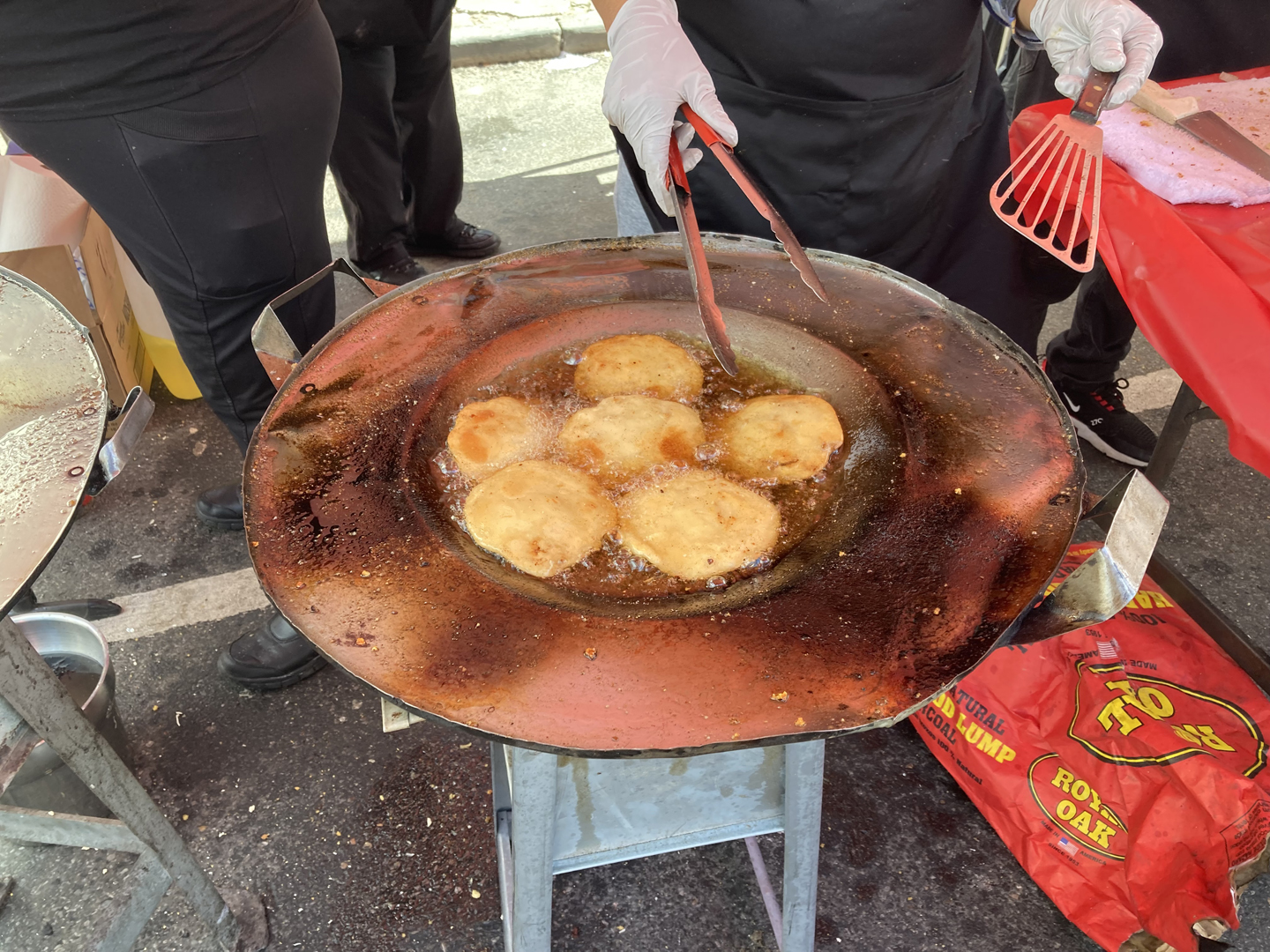 …cooled, sliced open, and stuffed with salsa and lime juice plus lettuce, cheese, and occasionally other goodies.
These came from Casa Vieja, 6007 5th Ave in Brooklyn (of course).
More Mexican street food to come. Stay tuned….