More quick bites from Brooklyn's annual Sunset Park 5th Avenue Street Festival.
(Click on any image to view it in high resolution.)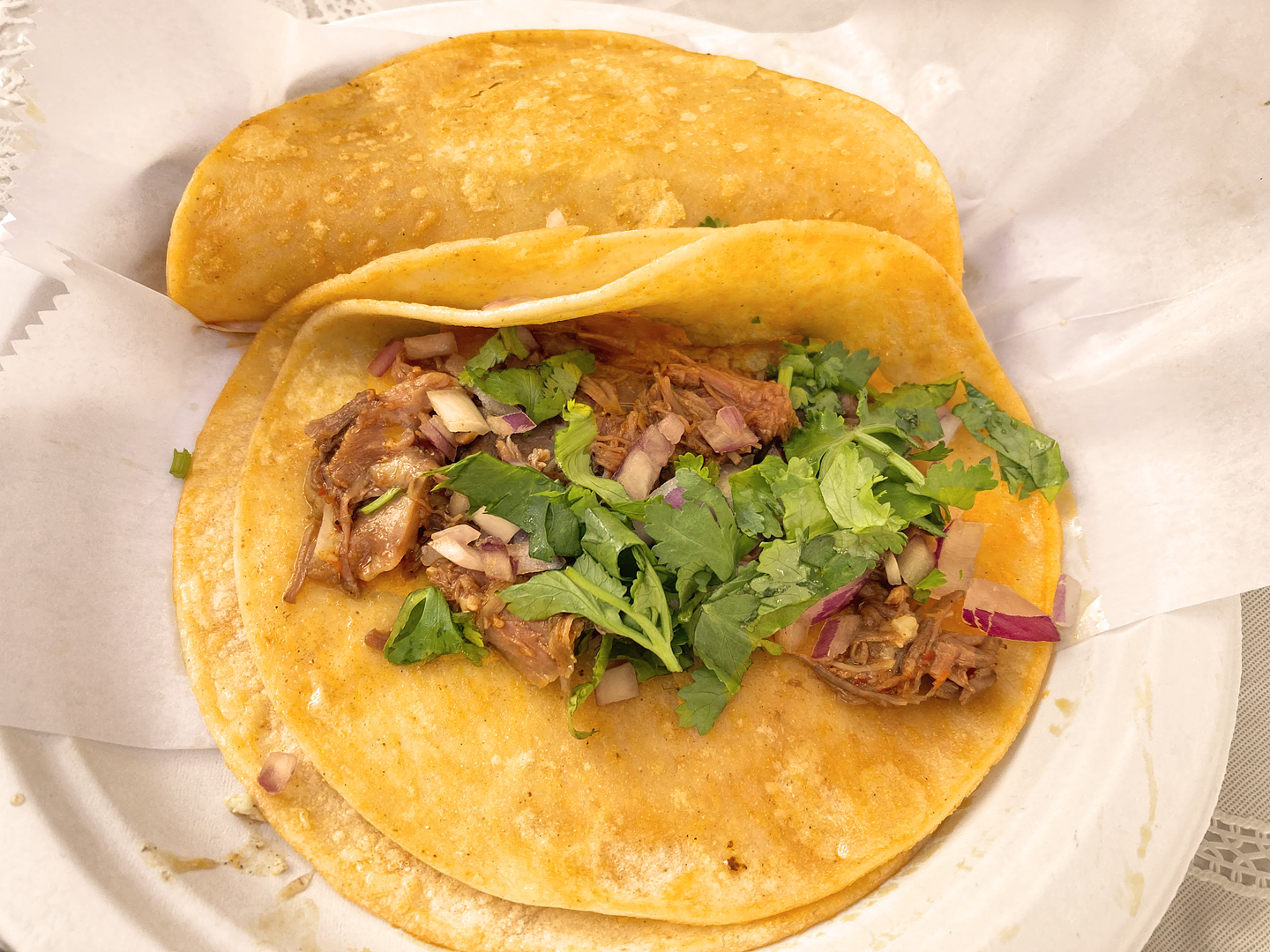 The hastily scrawled sign read Tacos de Birria y Carnitas. Birria (two syllables, stress on the first, trill the R, say "Beerrr-ya" with conviction) seems to be the darling of New York City Mexican food aficionados these days, and I'm not complaining. Essentially it's a meat laden stew…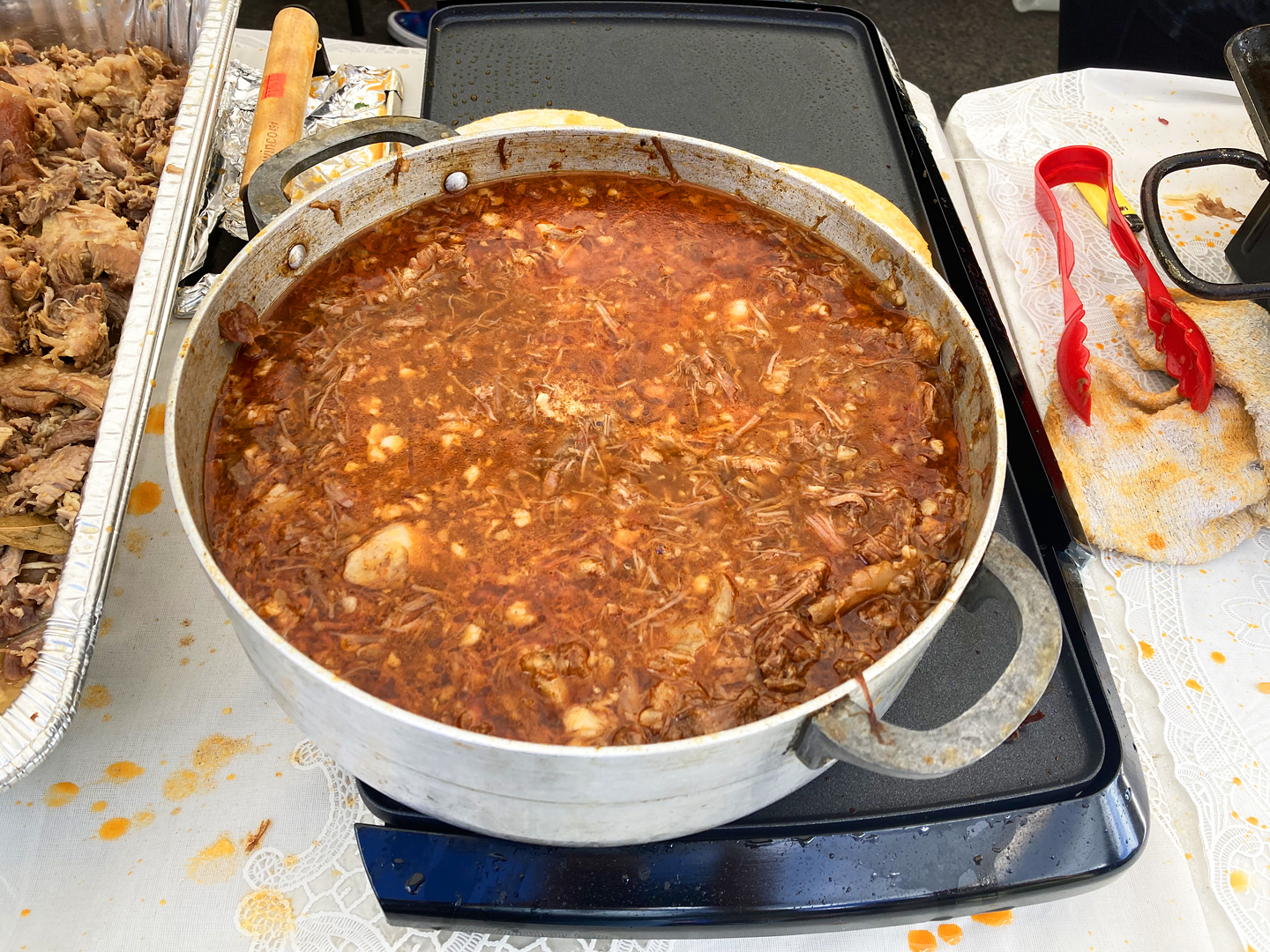 …served on corn tortillas. If you like juicy, wet tacos, this one is for you; as a matter of fact, it's usually served with a side of broth from the stew (consomé). In this case, the sauce was ladled up from a tableside container and added later, alas, too much later for a proper photo. (I only have two hands.)
It started with the tortillas getting a dip in a seasoned, oily bath…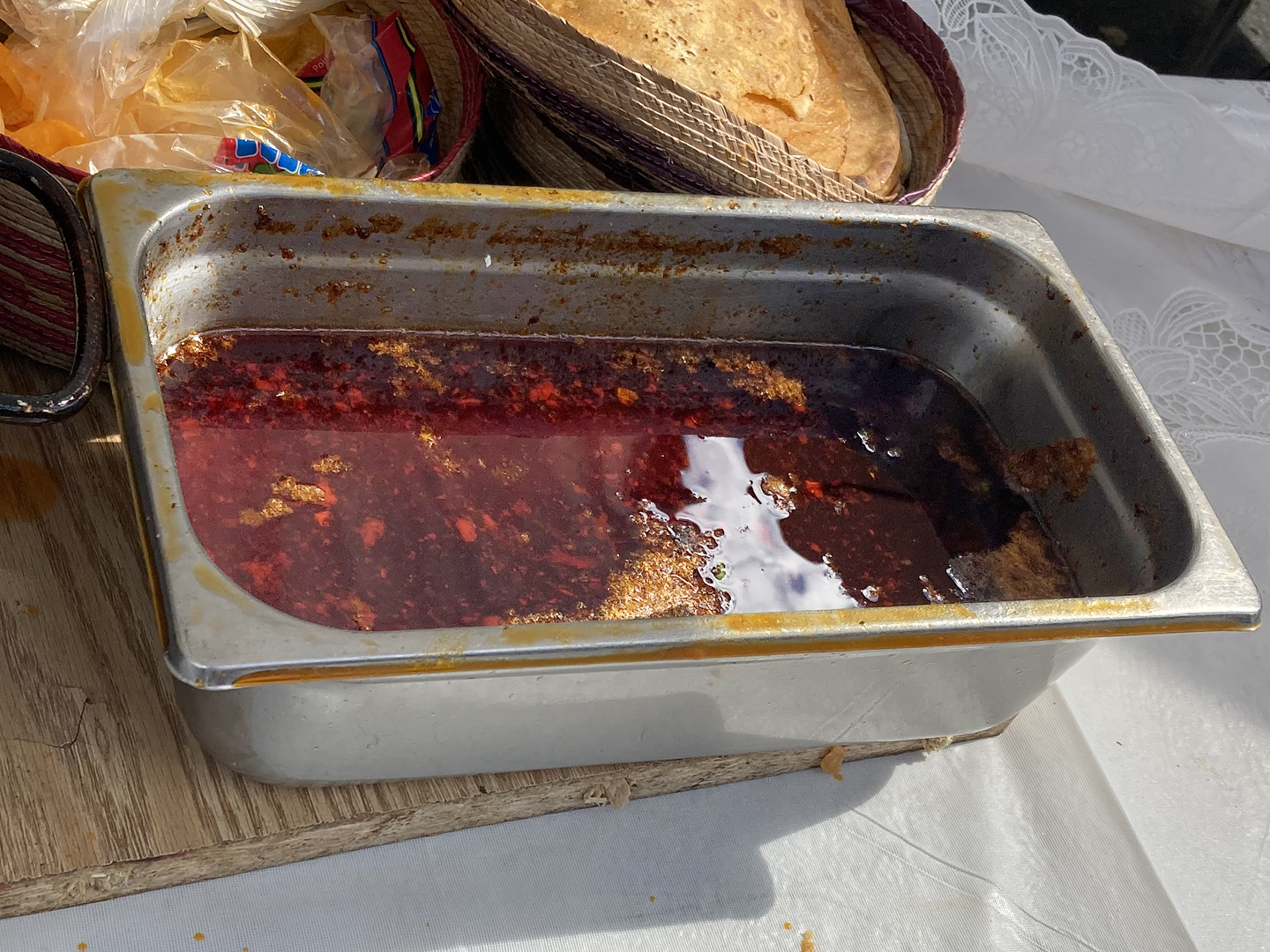 …prior to a crisping on the griddle.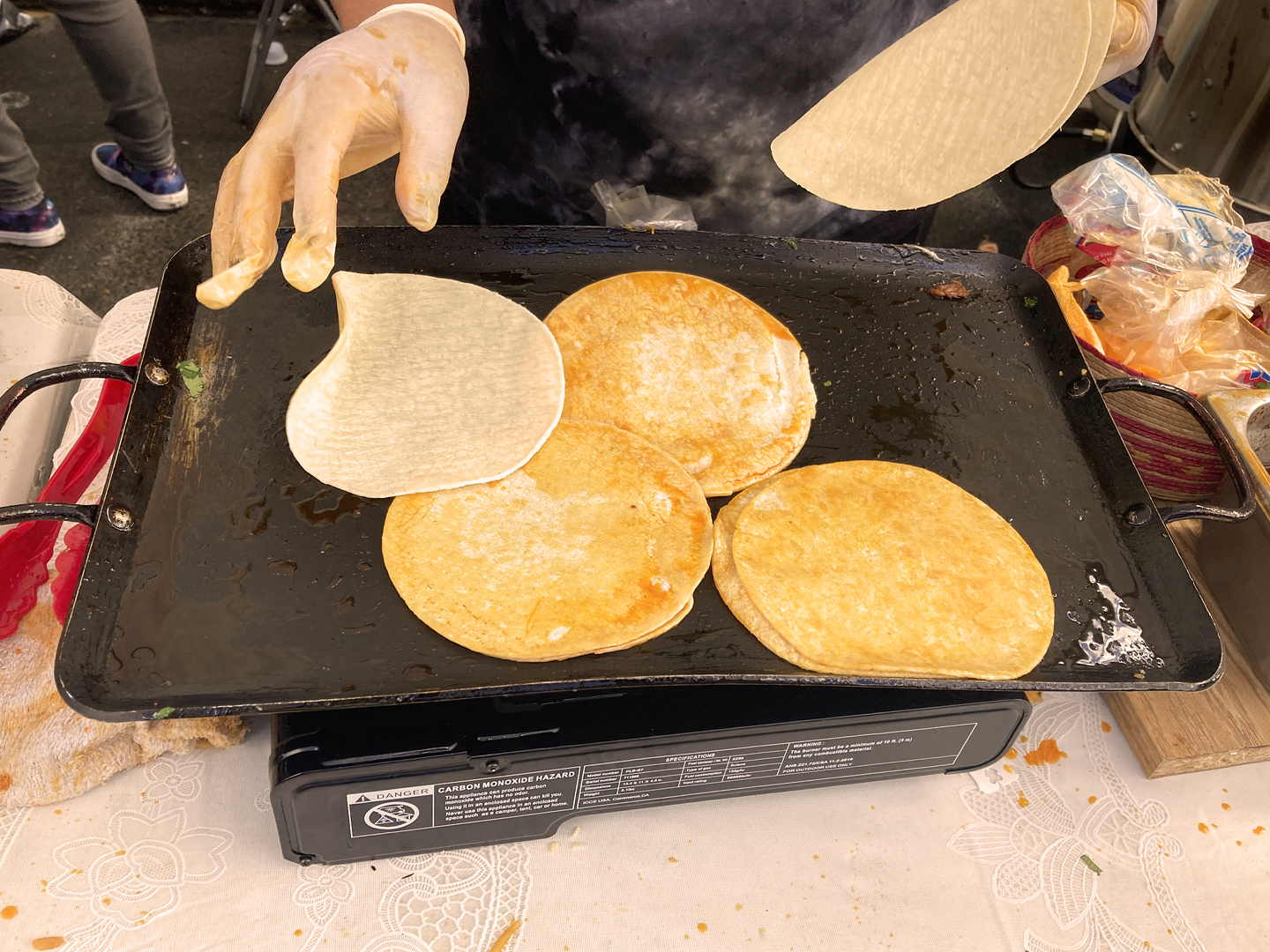 But here's the point: It's always a Latin American food festival on this stretch of Brooklyn's 5th Avenue between about 38th St and 59th St, street fair or not; you can find all of the treats in this and the previous two posts (and so much more) year round. Just come to this section of Sunset Park whenever the mood strikes you, wander around, choose a restaurant that looks appealing, and odds are you'll go home happy.
I know I did!