(Click on any image to view it in high resolution.)


Ube, the purple yam that turns up in so many Filipino desserts, and buko, the yielding flesh of young green coconuts, make an ideal combination in this Ube Buko Pie from Chibop's Bakehouse in Forest Hills, Queens; note the slices of tender coconut throughout the top layer. The colorful interior begs for your attention, but don't overlook the crust – delicate and crumbly, the perfect blanket to swaddle the sweet filling. Top notch.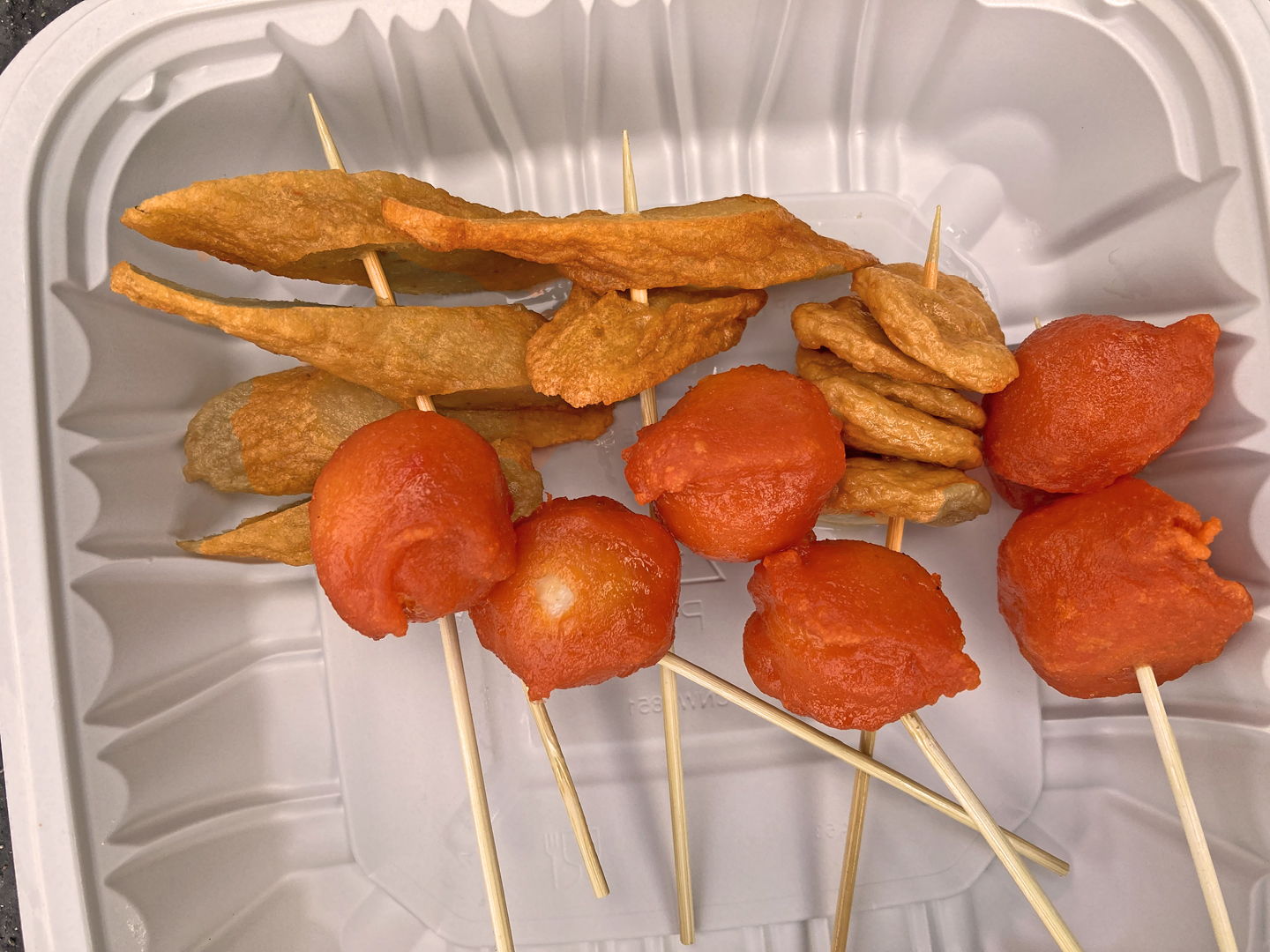 Merienda NYC featured a trio of fried goodness on a stick – Kwek Kwek, Kikiam and sliced, flattened fishballs; a selection of sauces was available. The latter two are made from ground fish paste…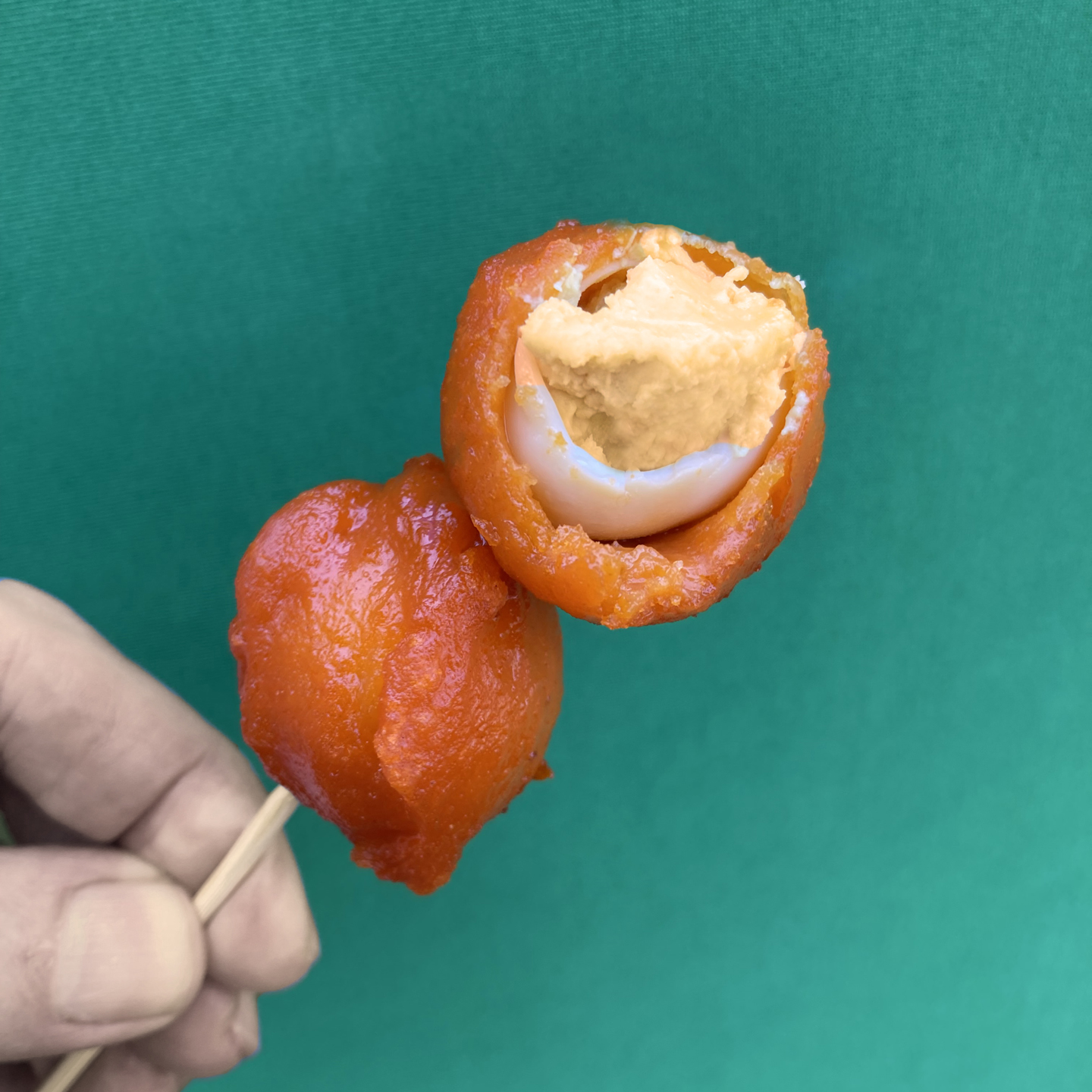 …and kwek kwek are quail eggs that have been battered and deep fried. (You can decide if the name is onomatopoeia reflecting the sound that quail make when laying their eggs.)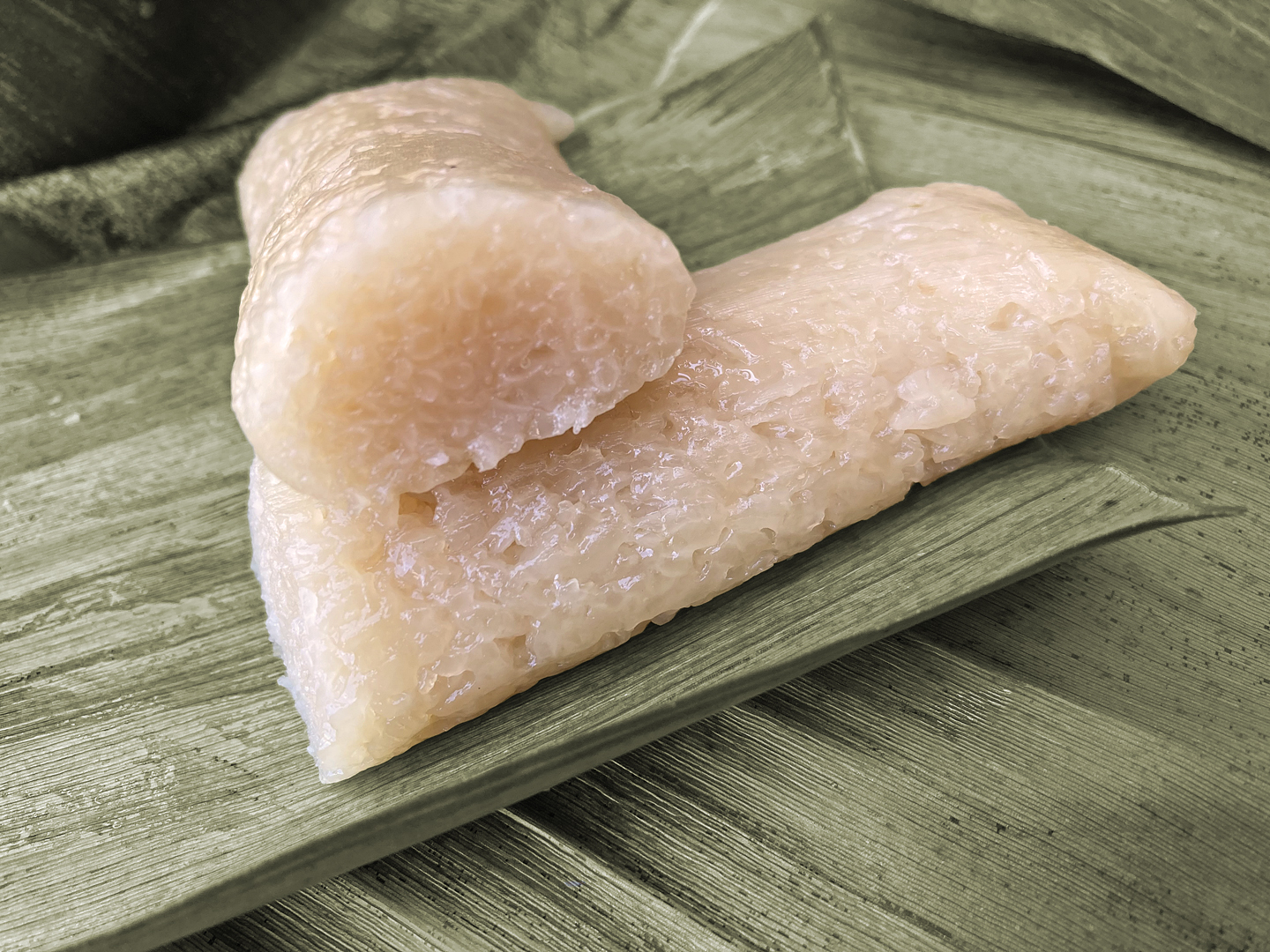 Emz Native Delicacies featured Suman Malagkit, sticky rice and coconut milk steamed in a banana leaf, sweet and salty at once. Nicely done.
The pop-up Araw ng Aruga (Day of Care) Festival took place last Saturday. If you'd like to learn about food events like this in advance, I highly recommend checking out Eating In Translation for their comprehensive weekly listing – that's where I get all my info about upcoming festivals!