(Click on any image to view it in high resolution.)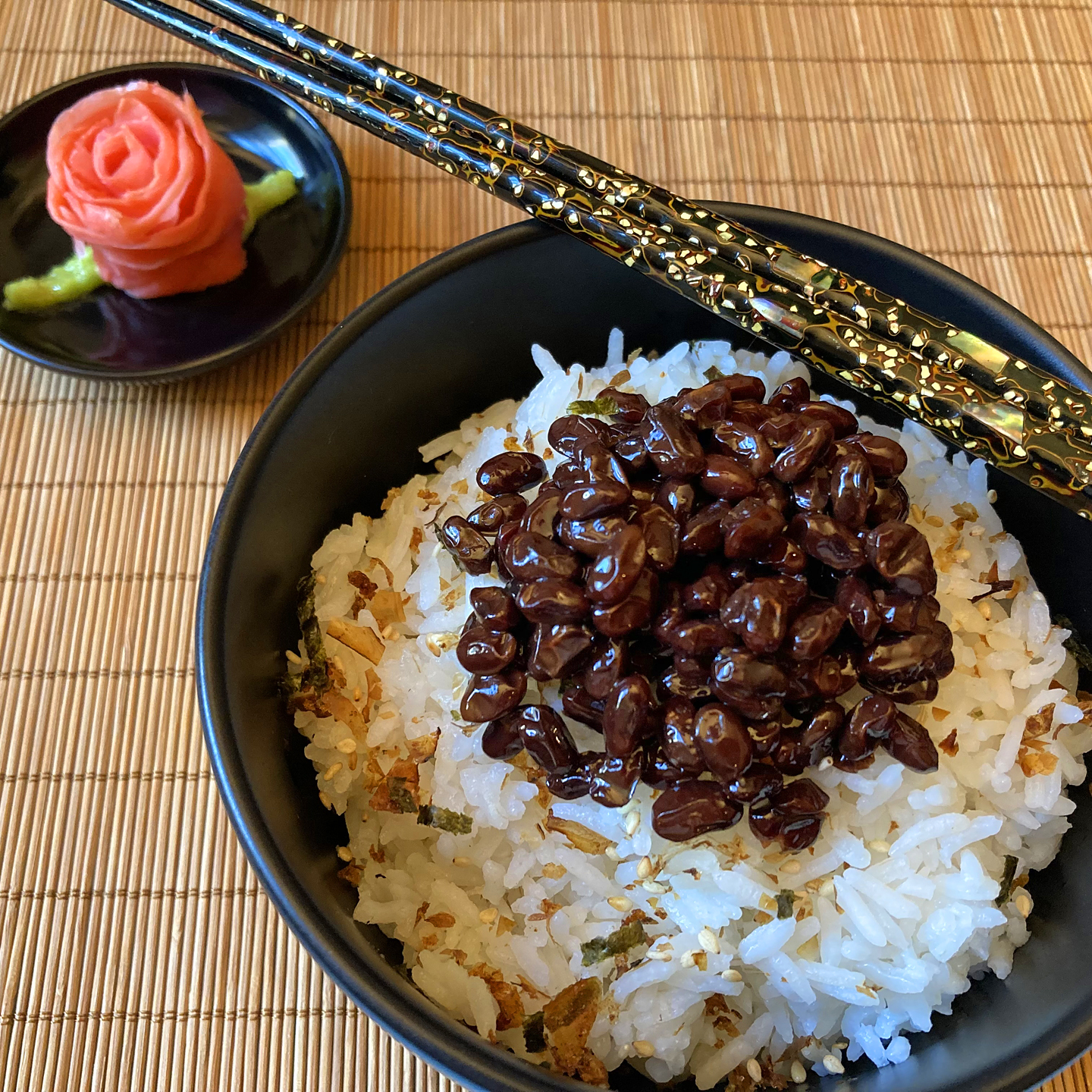 "Do you eat natto?" asked my friend. She had some extra and generously offered to share with me. I answered in the affirmative and the next time I saw her she handed me a little bag containing black natto from NYrture, a New York based company. (Note: this is not a sponsored post.)
For those of you who are unfamiliar with natto, it's a traditional Japanese food made from fermented soybeans and eaten for breakfast, a side dish or a snack, often with rice. Aside from its health benefits, its claim to fame (or perhaps infamy) is its potent aroma and flavor along with its notoriously slimy consistency. (Look up "acquired taste" in the encyclopedia and you'll see a dish of natto.)
From NYrture's website: "No description of natto would be complete without mentioning its uniquely sticky texture. Neba-neba is a Japanese word to describe the sticky, stringy, wispy film that coats natto beans. In Japan, the more "neba-neba", the better the natto. In fact, standard practice is to vigorously stir natto before eating to increase neba-neba!"
Indeed. Natto has been known to give okra an inferiority complex.
But the company described this kuromame (black soybean) natto as "gateway natto" and I couldn't have said it better. For starters, its flavor is significantly milder and slightly beany with, believe it or not, notes of chocolate. And although turbulent natto is soybean's answer to an Instagram cheese pull, in defiance of "standard practice" I decided to forego whipping it into an unphotogenic web of sticky threads: personally, I don't find it to be particularly appetizing and if your mission is gateway natto, you want appetizing.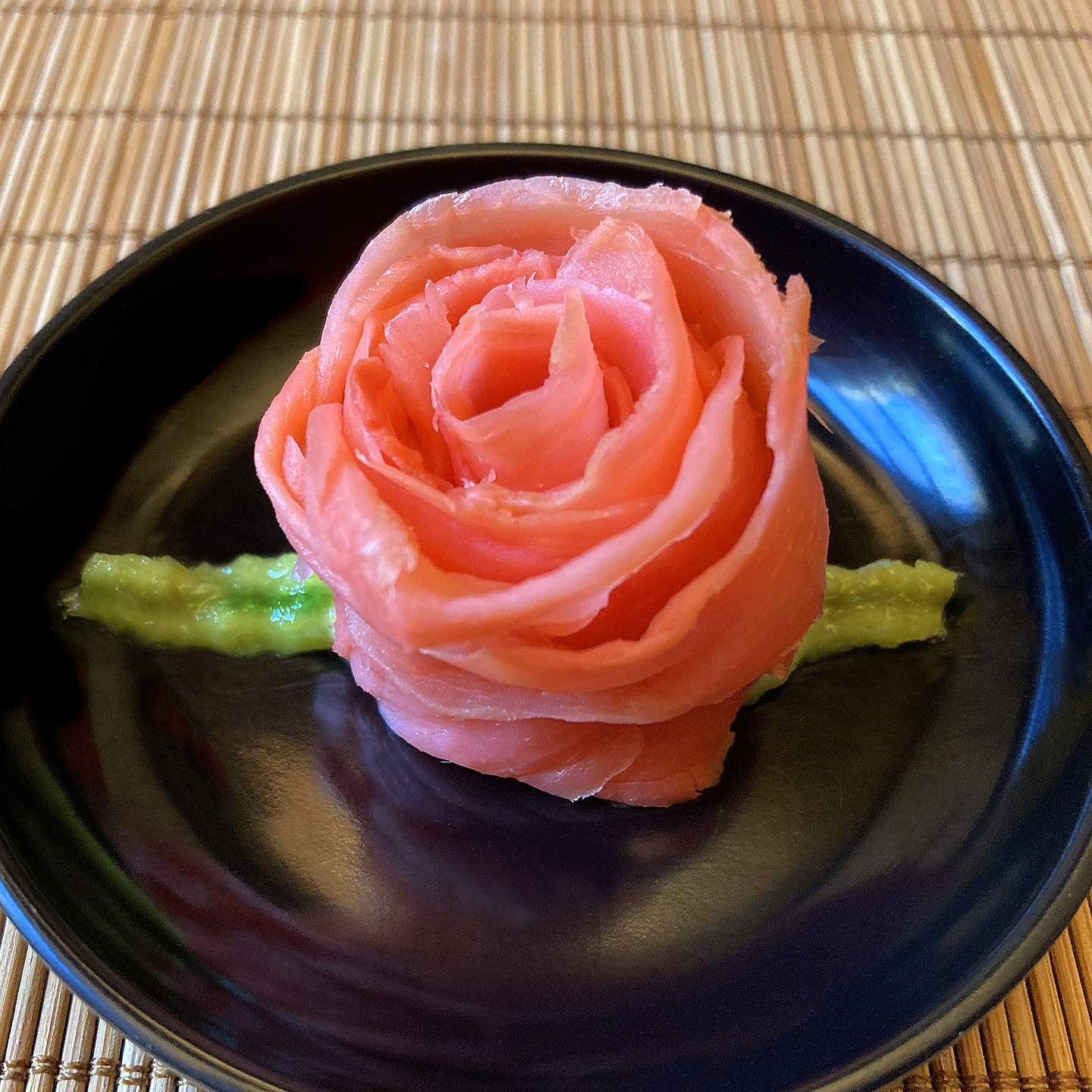 In Japan, it's served in numerous ways; I decided to go simple and put the artsy effort into the pickled ginger rose.
So I put it to you: Do you eat natto?