A week ago, I wrote about my visit to the ongoing revitalization of Elmhurst's Food Court at 8202 45th Ave and promised to show you a close up of some of the dim sum I brought home from Happy Market, so here's a quick overview of three examples:
(Click on any image to view it in high resolution.)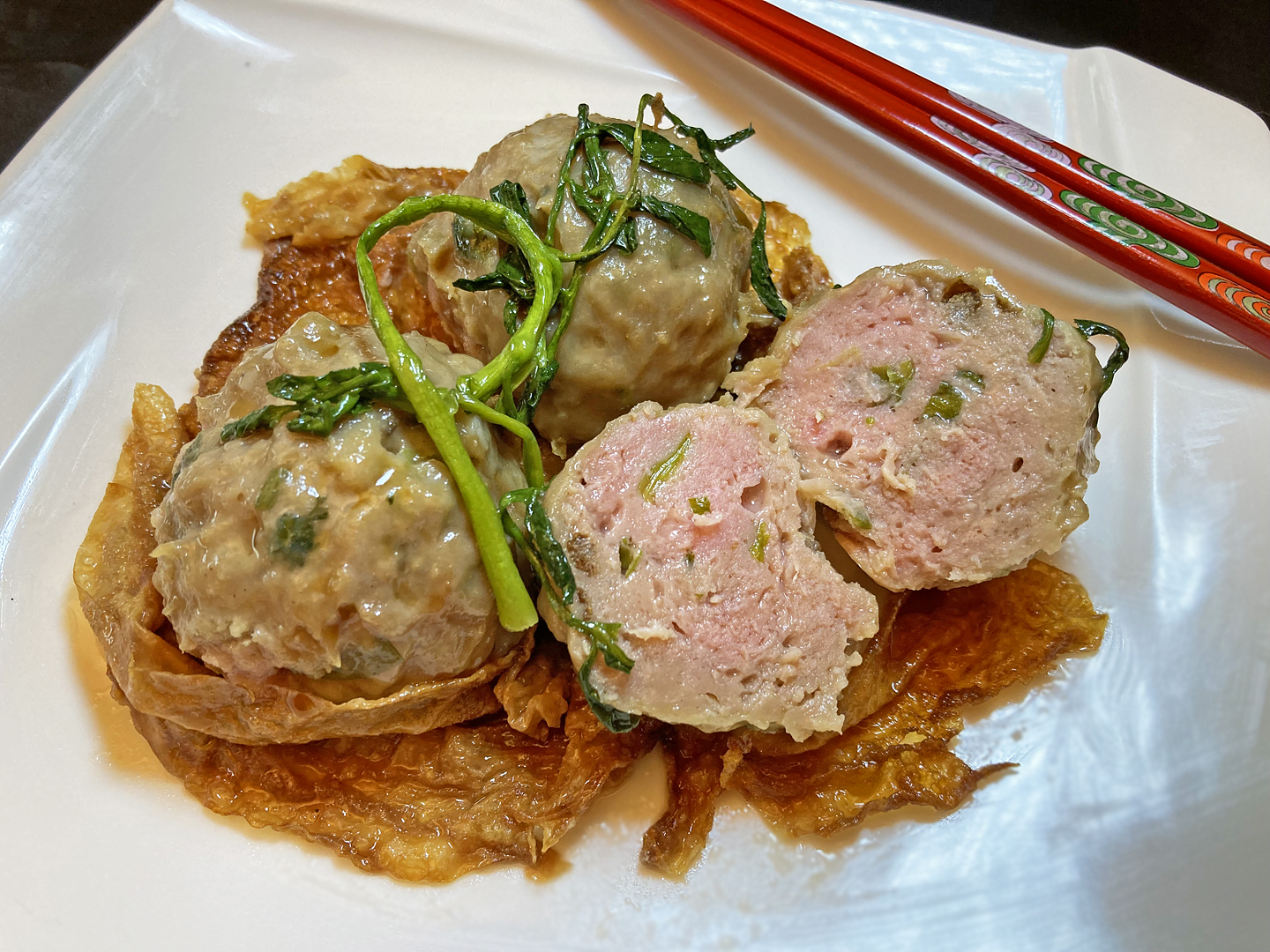 Beef Ball. Finely pulverized beef, classically served over bean curd skin with Worcestershire sauce on the side just as you've probably experienced in your favorite dim sum parlor. Tasty.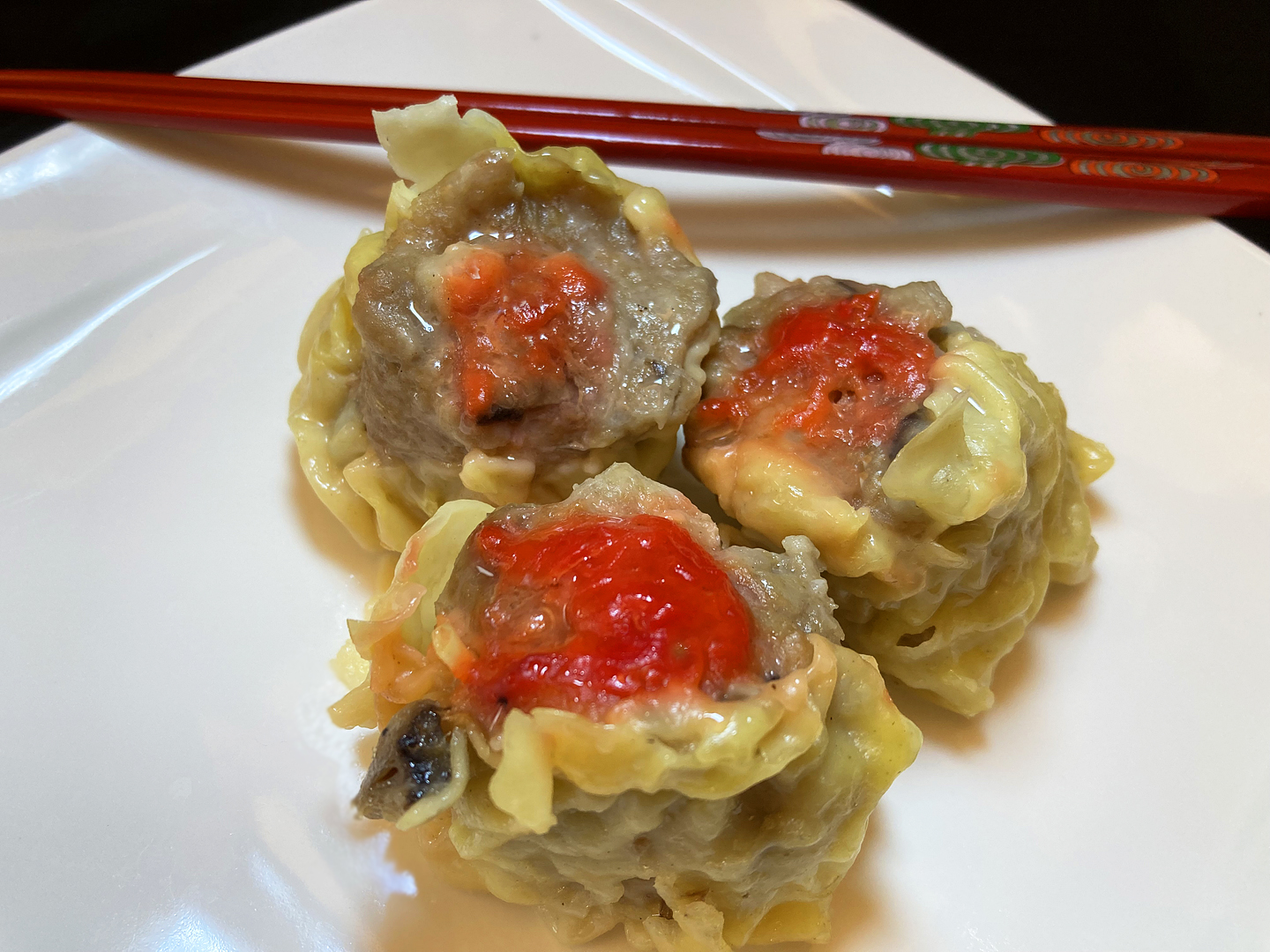 Siu Mai (or Shu Mai). A universal favorite executed perfectly here. These are larger than the typical dumpling and it's clear why: I discovered a whole shrimp in one of these – no, not a baby shrimp, but a seriously good sized specimen! Big hunks of pork as well – the word "hearty" comes to mind. The texture of the filling is robust and chunky (as it should be) and its flavor is excellent.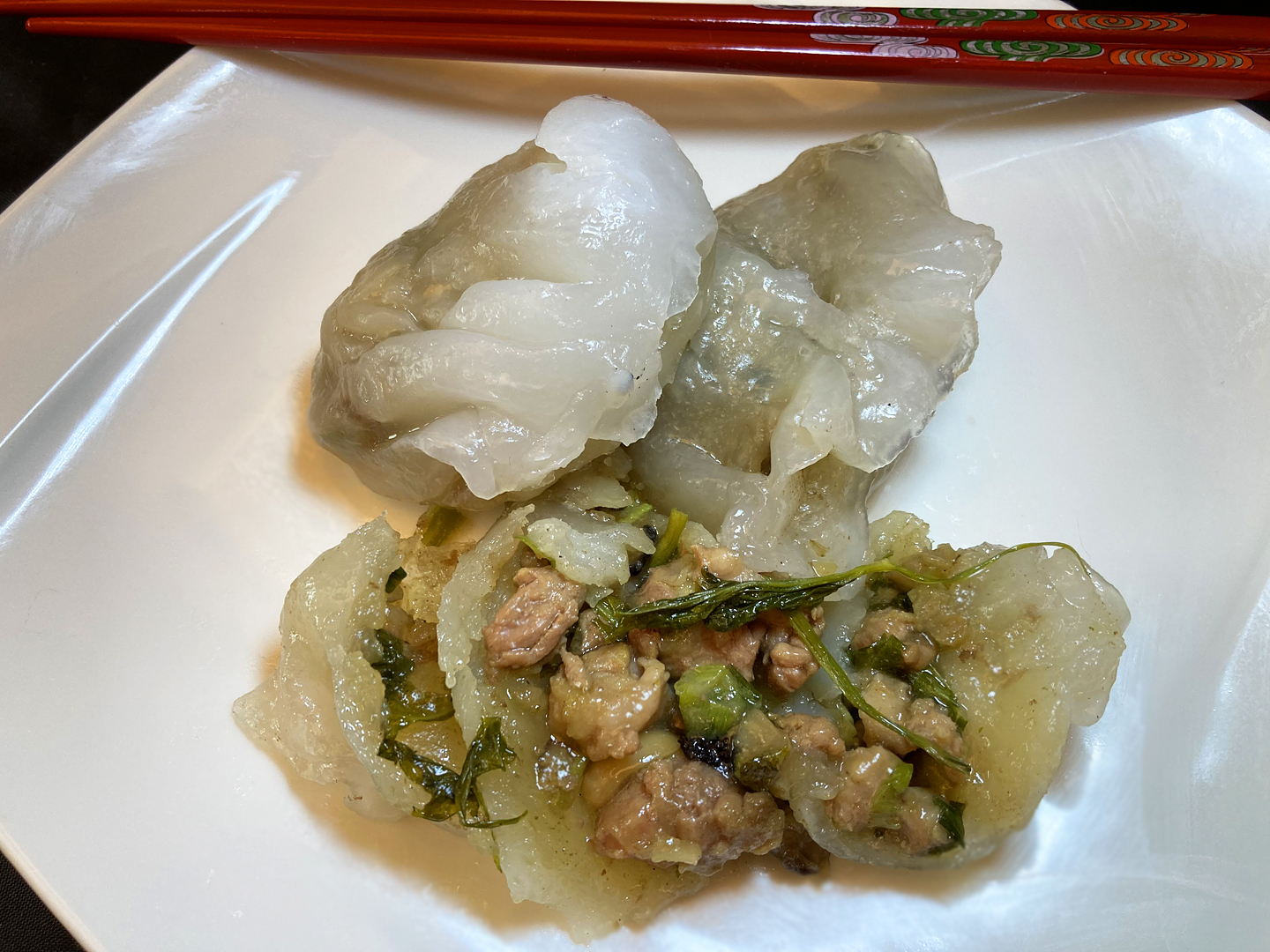 Chiu Chao Fan Guo (or Teochow Fun Kor or so many other clever Anglicizations). The thick glutinous rice wrapper envelops mushrooms, peanuts, pork, Chinese chives and more; I cut one open to give you an idea of the inner workings. As juicy as it appears in the photo.
All were truly delicious and left me wanting more – and as I mentioned, it's back on my Ethnic Eats in Elmhurst food tour. And if you're curious about which of the many dim sum items we actually indulge in, well, you'll just have to take the tour! 😉
To learn more about my food tours, please check out my Ethnojunkets page and sign up to join in the fun!