About three years ago, I wrote about Happy Wheelie, purveyors of Taiwanese Wheel Cakes in Landmark Quest Mall, 136-21 Roosevelt Ave, Flushing. They no longer occupy that position, but Bearin Wheel Pie is currently filling the void. And speaking of fillings, Bearin's selections include Red Bean, Cream, Matcha, Chocolate, Taro, Peanut, Black Sesame and more, along with some special creative combinations that range from savory to sweet.
(Click on any image to view it in high resolution.)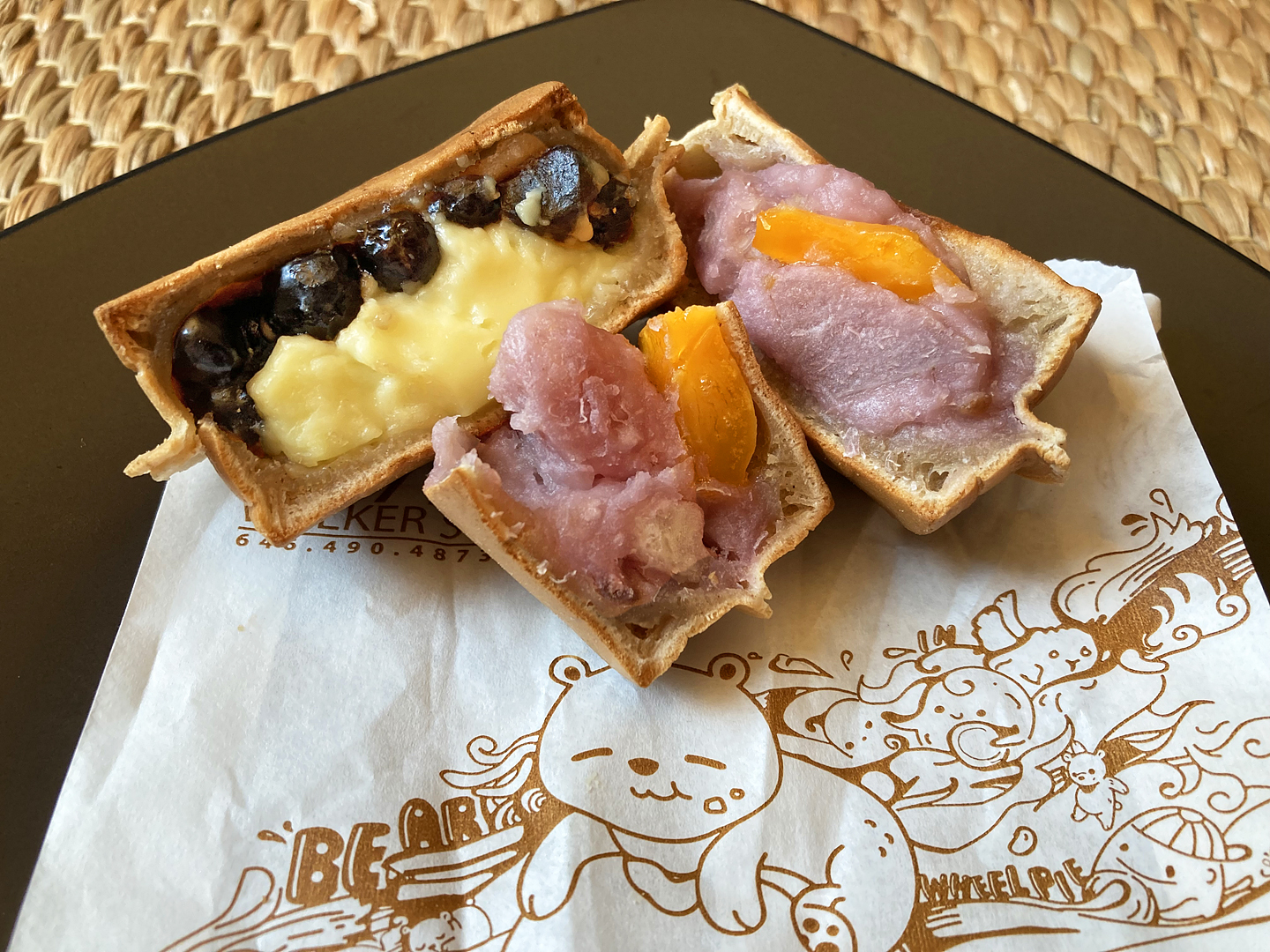 Shown here are Taro with Salted Egg Yolk representing Team Savory and Cream with Tapioca (i.e., custard with boba) playing for Team Sweet. Taro is the chameleon of the tuber/vegetable world running the flavor gamut from savory to sweet; here, Chinese preserved duck egg yolks intensify the flavor. Regarding its neighbor to the left, the hot custard is sweet but not too sweet (I know how important that is to some of you 😉) and the boba provide a welcome textural contrast.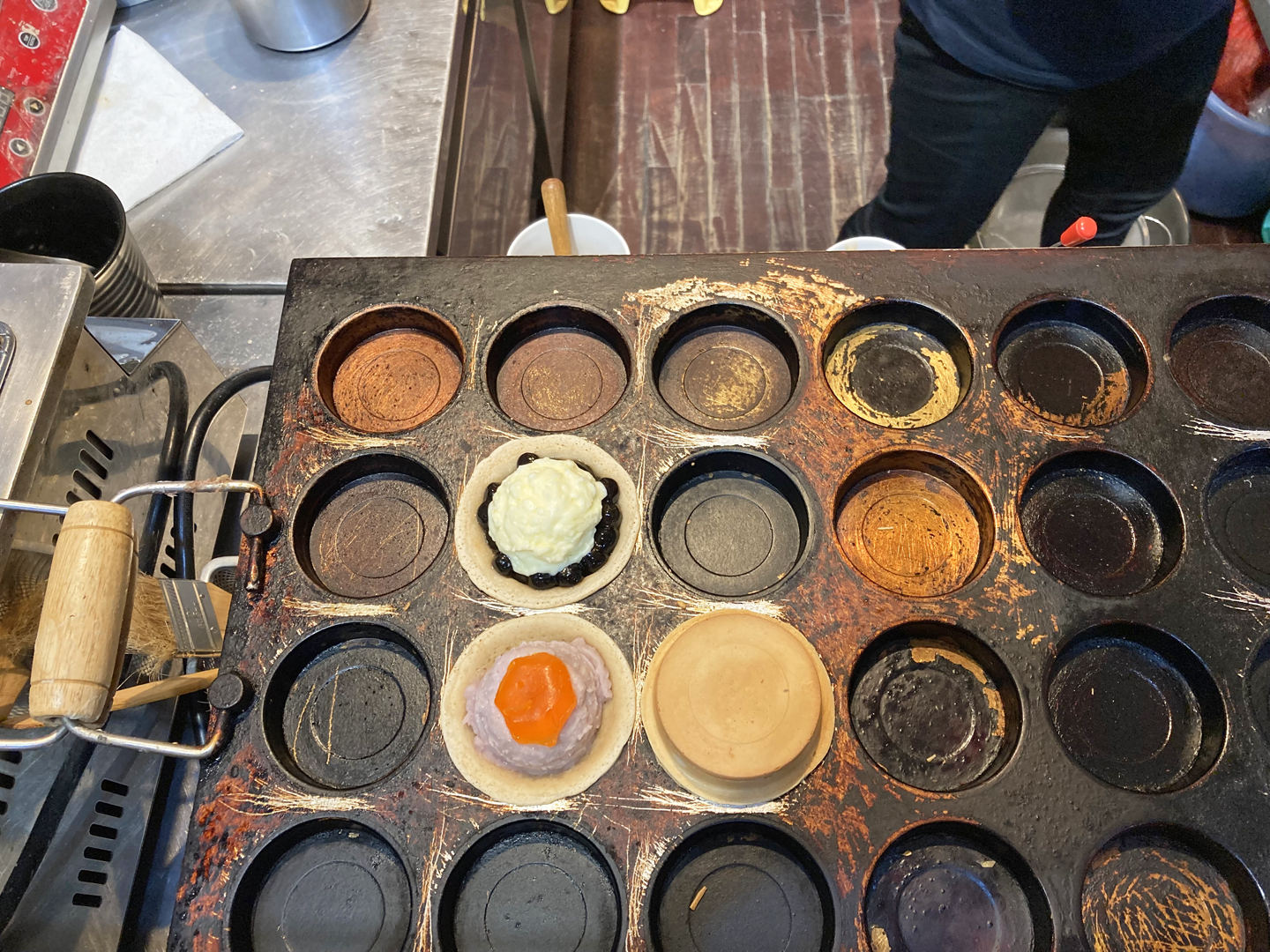 Using a modest batter and a variety of fillings, they're prepared in this custom apparatus whose roots are in Japan's Imagawayaki (今川焼き) where they're often filled with adzuki bean paste; the experience is as much about watching the process of making these traditional Taiwanese treats as it is about eating them. The batter for the bottom half is stirred gently so it rises up the sides, then the filling is added; the top is made similarly. As with any art form, the technique is a little difficult to describe, so I guess you'll just have to come with me on my Flushing ethnojunket to see how it's done!
To learn more about my food tours, please check out my Ethnojunkets page and sign up to join in the fun!