Instagram Post 8/9/2019
Happy Wheelie, known to some as Taiwanese Wheel Cake because that's what they sell, can be found in Landmark Quest Mall, 136-21 Roosevelt Ave, Flushing, and the experience is as much about watching the process of making these traditional Taiwanese treats as it is about eating them.
(Click on any image to view it in high resolution.)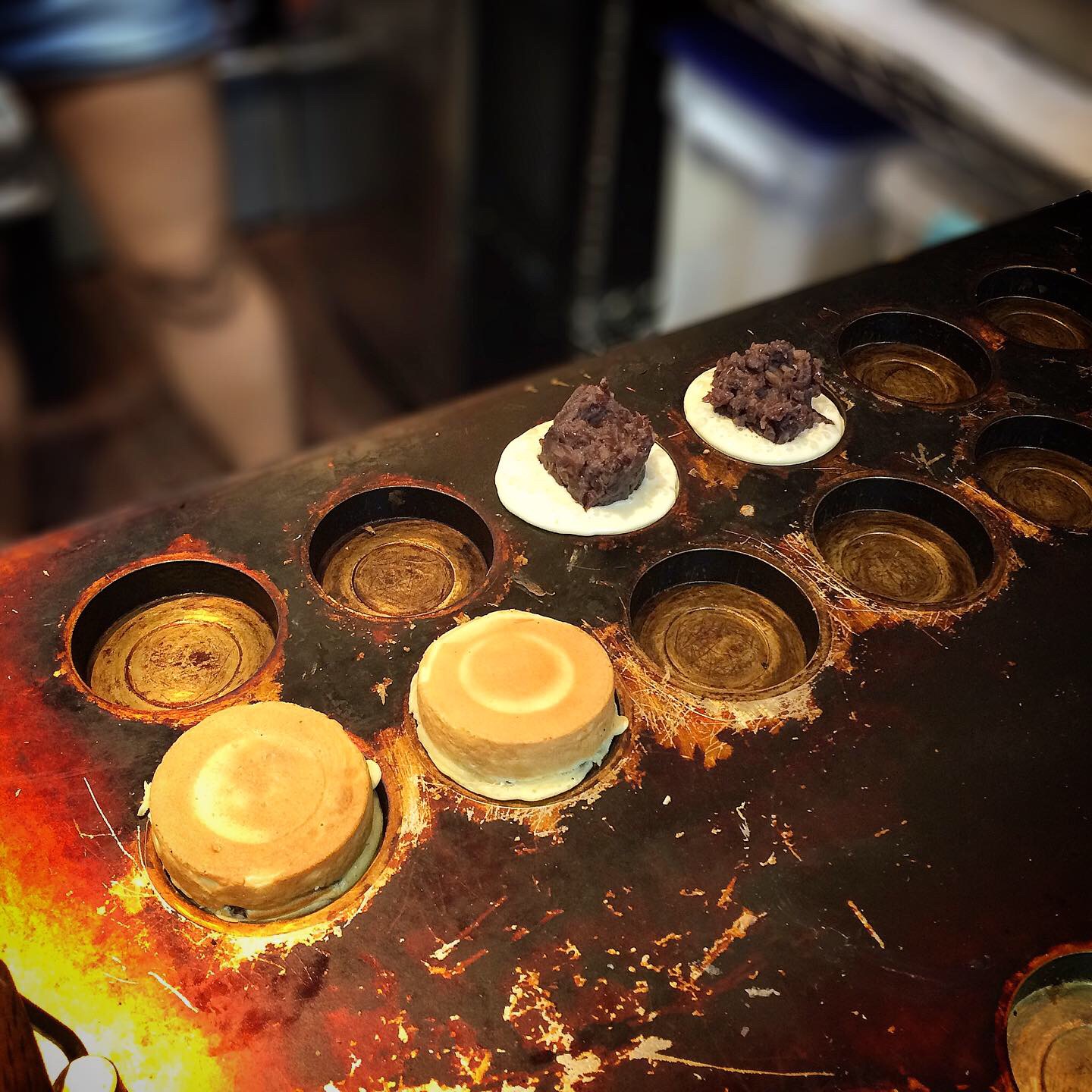 Using a modest batter and a variety of fillings, they're prepared in this custom apparatus whose roots are in Japan's Imagawayaki (今川焼き) where they're often filled with adzuki bean paste. Here, they're stuffed with options that run the gamut from savory to sweet (I haven't tried anything that would provoke the "it's too sweet!" contingent yet). These little snacks are best when freshly made, a little crisp outside, soft and warm inside – but they're still fine as delayed gratification.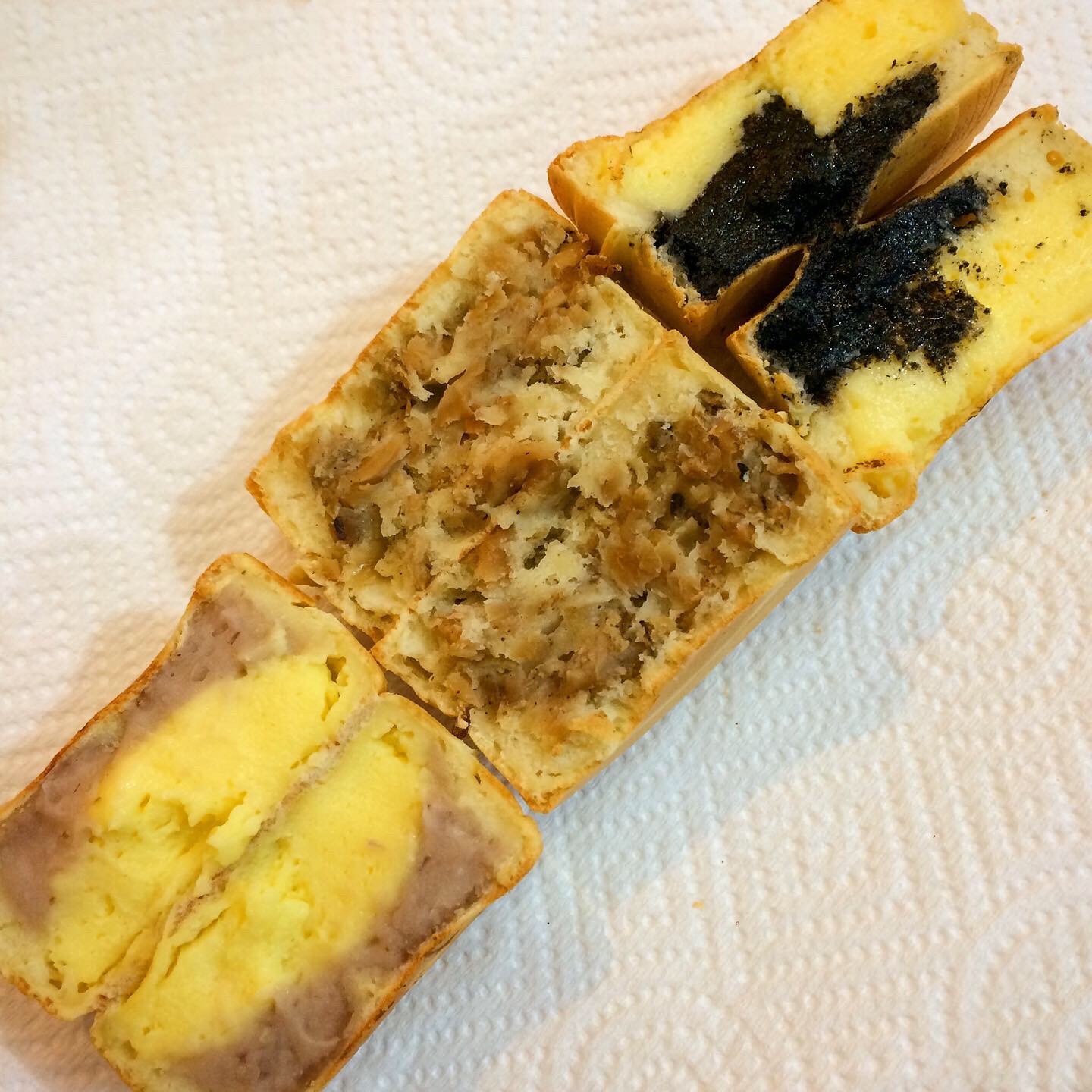 The eight available flavors include custard cream, red bean (with or without cream) taro (with* or without cream), black sesame and cream*, Oreo cookie, and dried radish*. All that I've tasted are yummy but I'd recommend starting with the dried radish: savory, a teeny bit spicy; if this appeared on a dim sum cart, you'd be happy. Then work your way up on the sweetness scale; I admit to not having tried the Oreo, but I'd guess that one falls at the outer boundary of the sweeter meter.
Vivian, super friendly and helpful, told me that most of the back section of this narrow mini-mall is populated by Taiwanese vendors with an eclectic selection of goodies from beef noodle soup and dumplings to crystal shaved ice, and that all of their distinctive wares are crafted from natural ingredients. So obviously, more to come….
(* shown here)