Getting out and about again and spending a lot of time in Manhattan's Chinatown of late so I revisited Yin Ji Chang Fen, the rice noodle roll chain from Guangzhou, China, located at 91 Bayard Street.
(Click on any image to view it in high resolution.)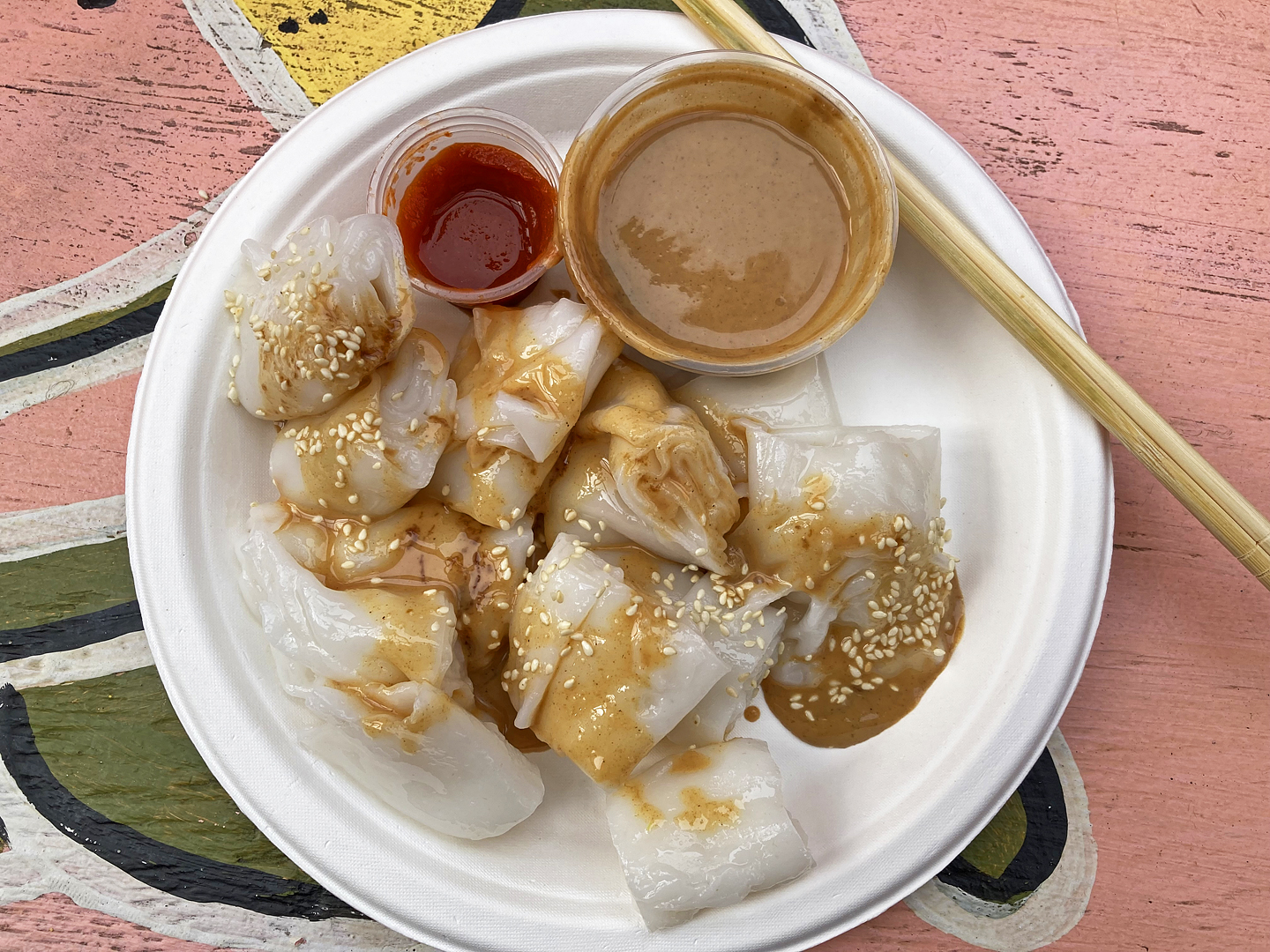 Dining outdoors this time (because COVID), I decided to test the waters with something plain and something fancy, so here's Peanut Sauce Rice Noodle Roll for guests who join me on my Chinatown food tour that want to stay within their comfort zone…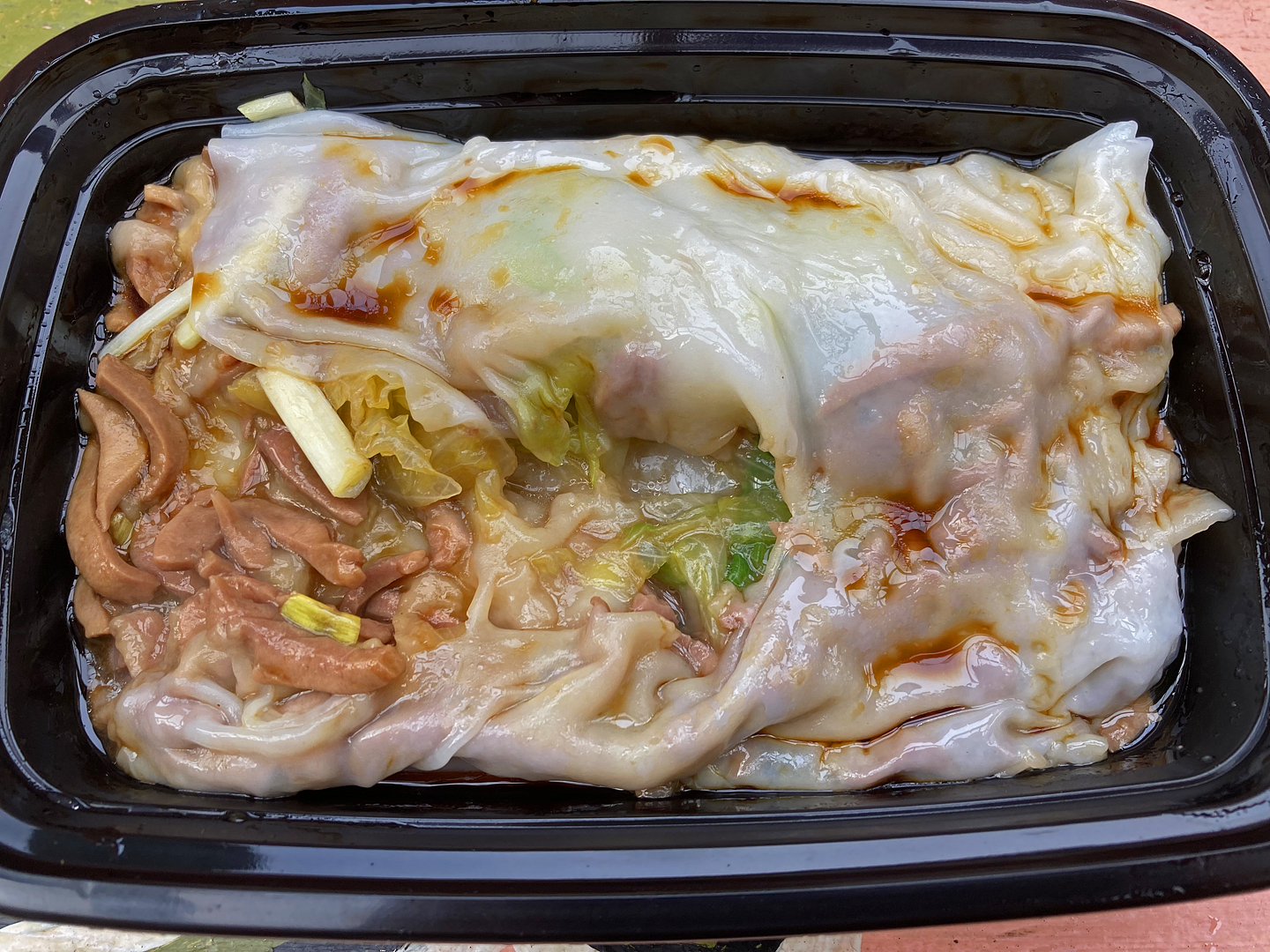 …and Pork Kidney with Chives Rice Noodle Roll – because that's the way I roll! 🙄 (Eye roll – see what I did there?)
And speaking of my Chinatown Manhattan ethnojunket, there's one boarding on Wednesday, September 21. (What an amazing coincidence!) Get the details here!