My Instagram posts are usually brief takes on restaurants accompanied by a photo or two. (You can see my feed right here, updated almost daily, by selecting the "Instagram" category from my home page – no signup required.) But folks sometimes ask for fuller reviews and more photos, so in response, here's a more comprehensive report on one of my favorites.
---
One of my favorite ways to dine is with a large group of foodie-type folks. There's a method to my menu madness, of course: if you gather a crowd of eight or ten around a mountain of ethnic food, everyone gets to taste a bit of everything. (That's essentially the idea behind my
ethnojunkets
as well.) And that's exactly what we did at Main Street Imperial Taiwanese Gourmet.
Here are some photos of the extensive indulgence we enjoyed. (Click to enlarge.)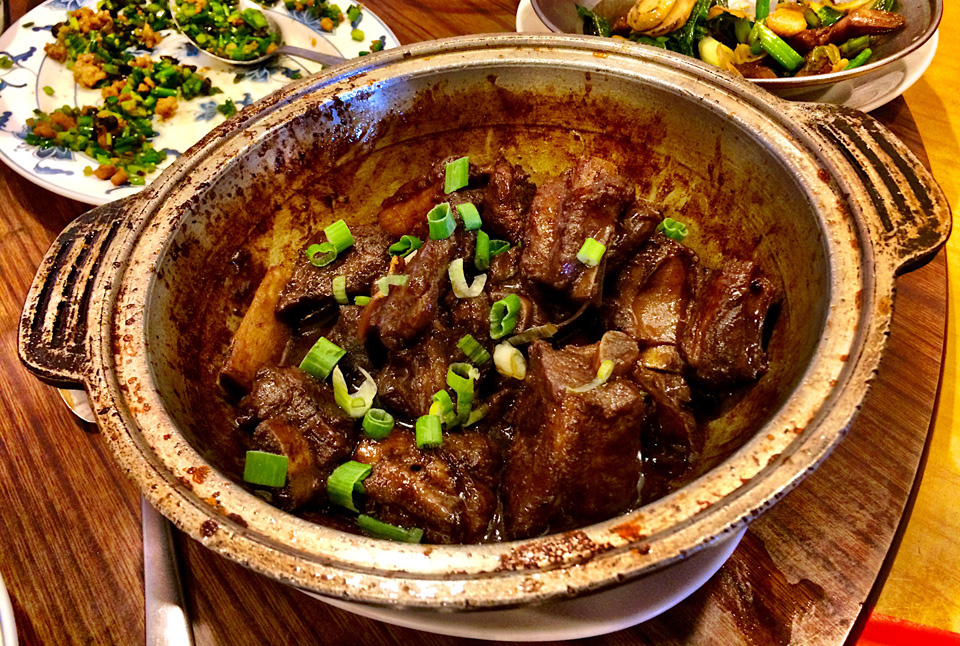 Braised Ribs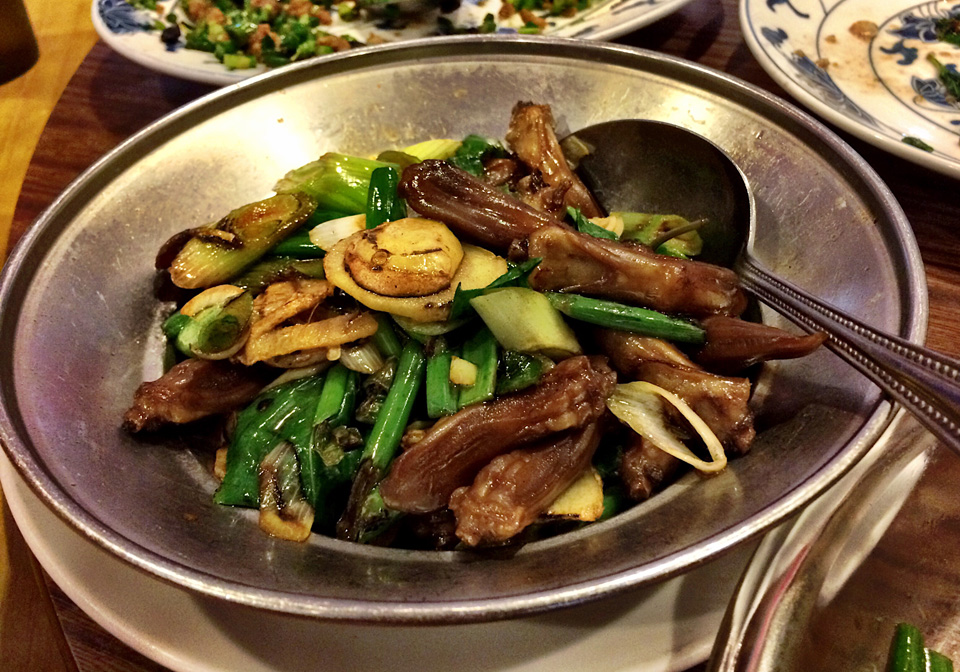 Duck Tongue
The meat is tender and a little fatty and envelops a bone that runs down the middle of the tongue. You'll encounter these in other Chinese cuisines as well (at Cantonese dim sum parlors, for example). Go ahead. Try some. I promise you won't leave quacking.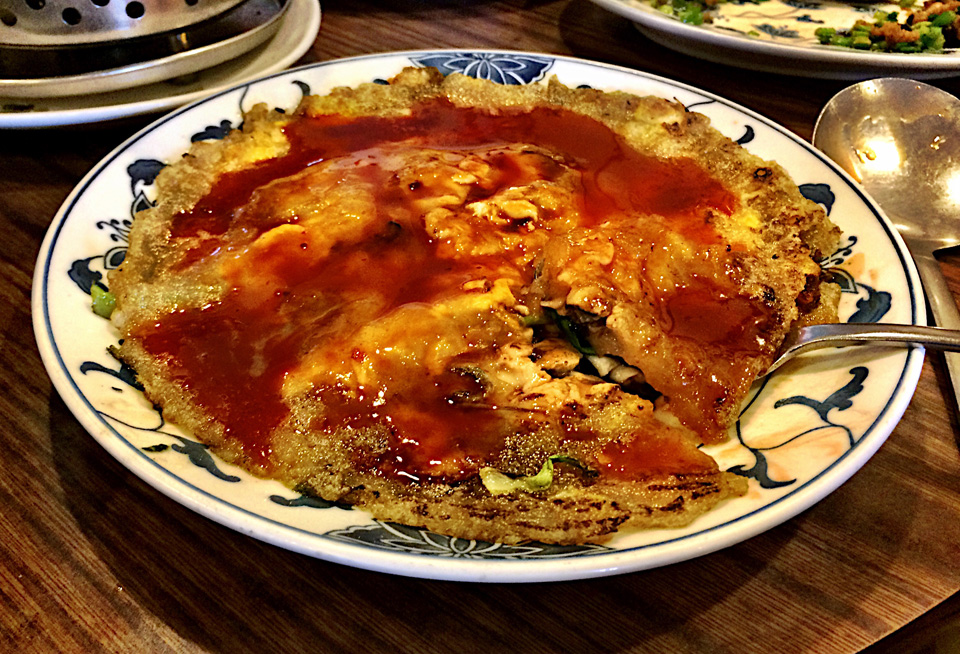 Oyster Pancake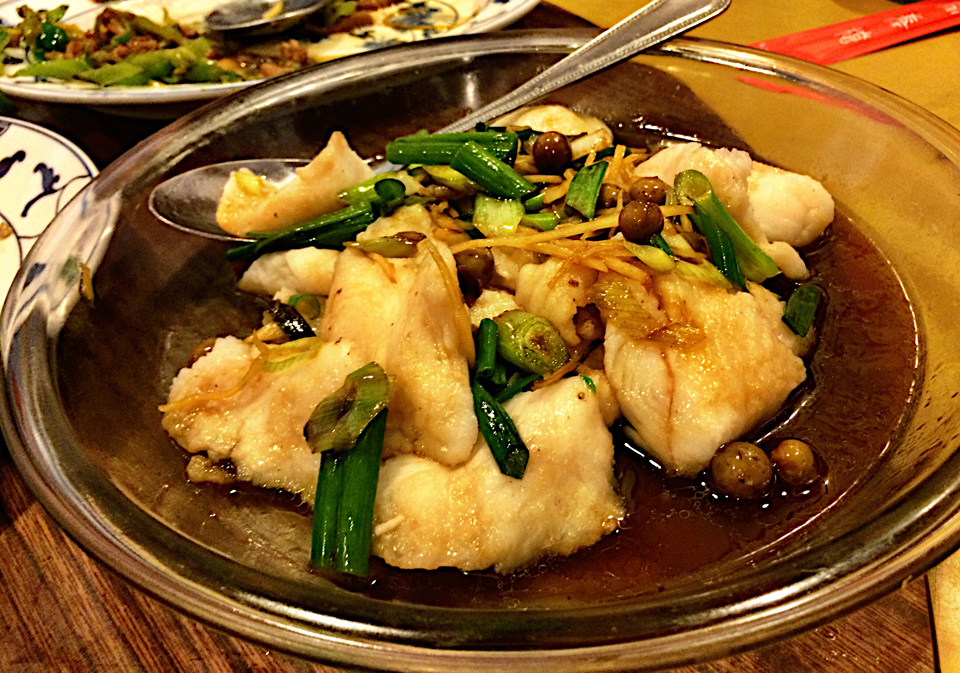 Budzu Steamed Fish
Budzu is often seen as "Putz" on Taiwanese menus and it isn't what you think it is. Budzu are manjack berries, little olive colored globes with a single seed, and are a standby in Taiwanese cuisine.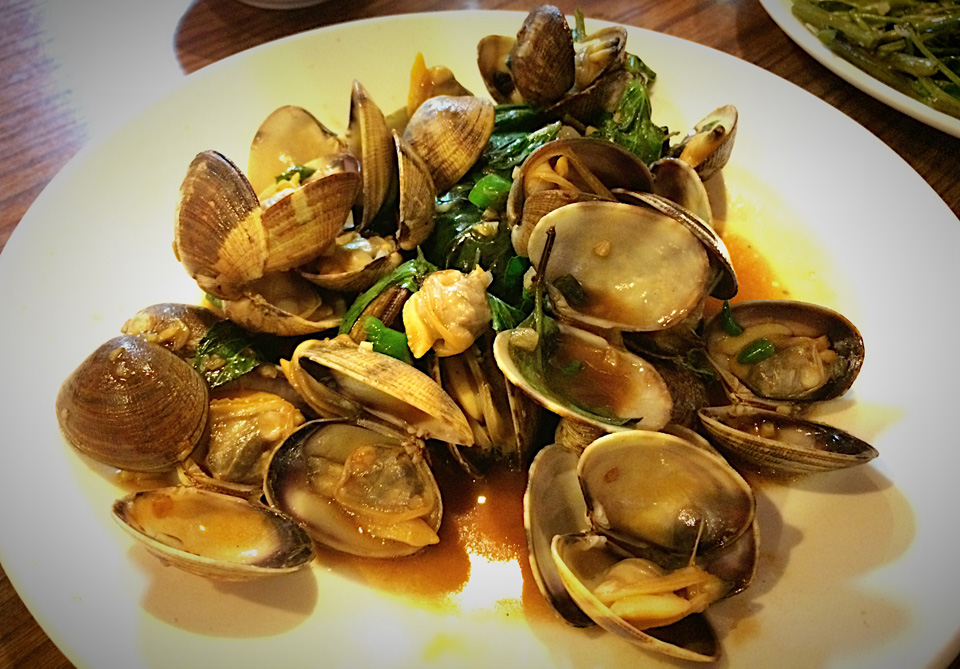 Clams with Basil
Basil frequently factors into Taiwanese cuisine as you can see in some of the other photos. It was the perfect fillip for these tender clams.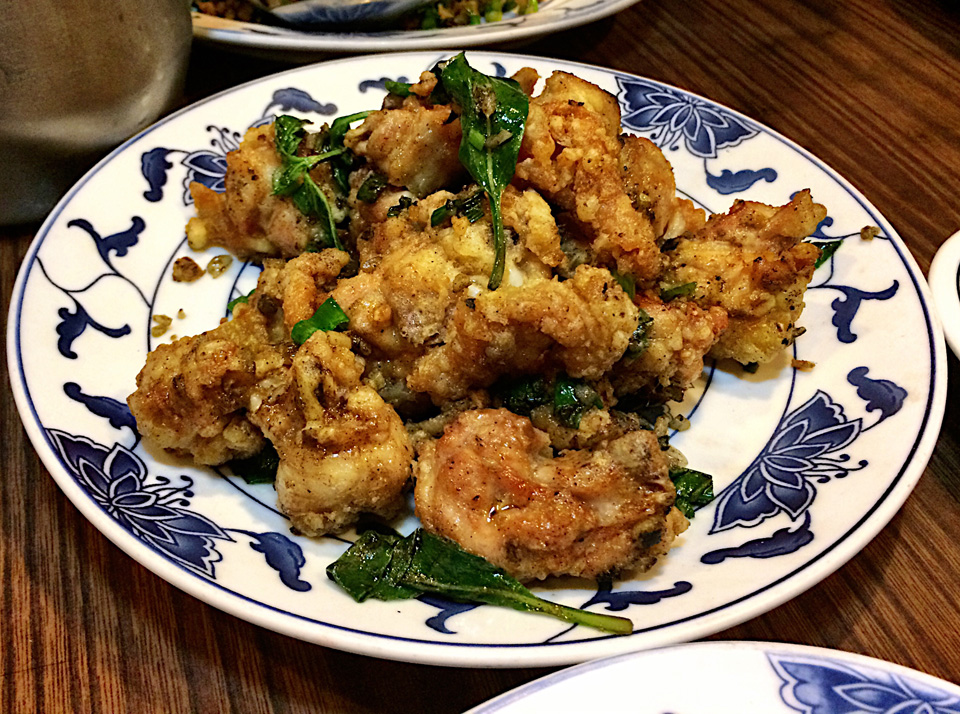 Crispy Sautéed Chicken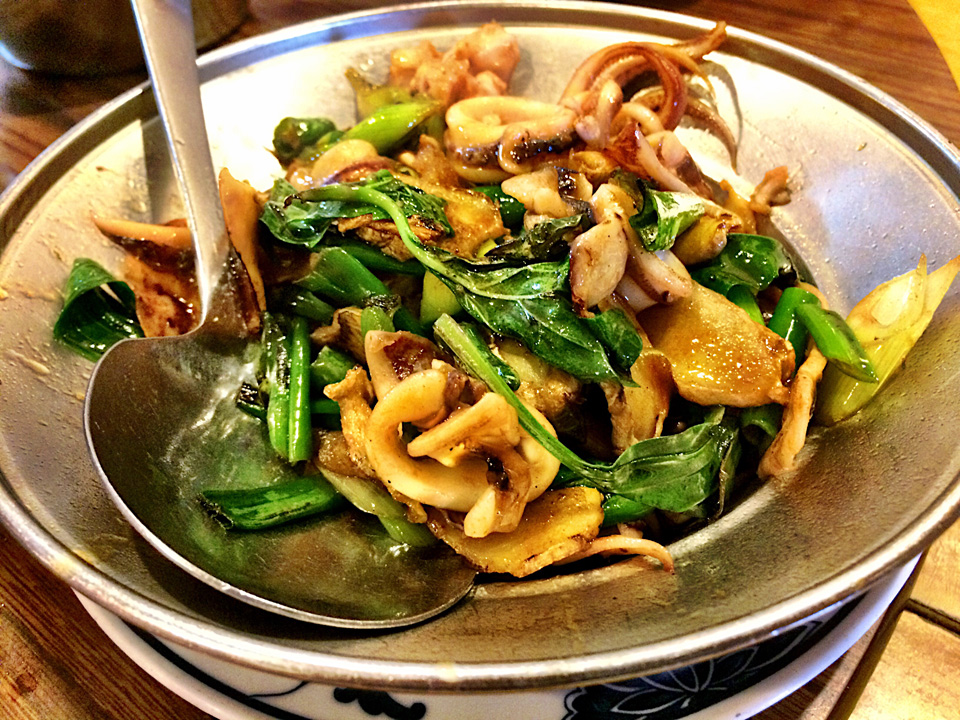 Squid with Ginger and Scallion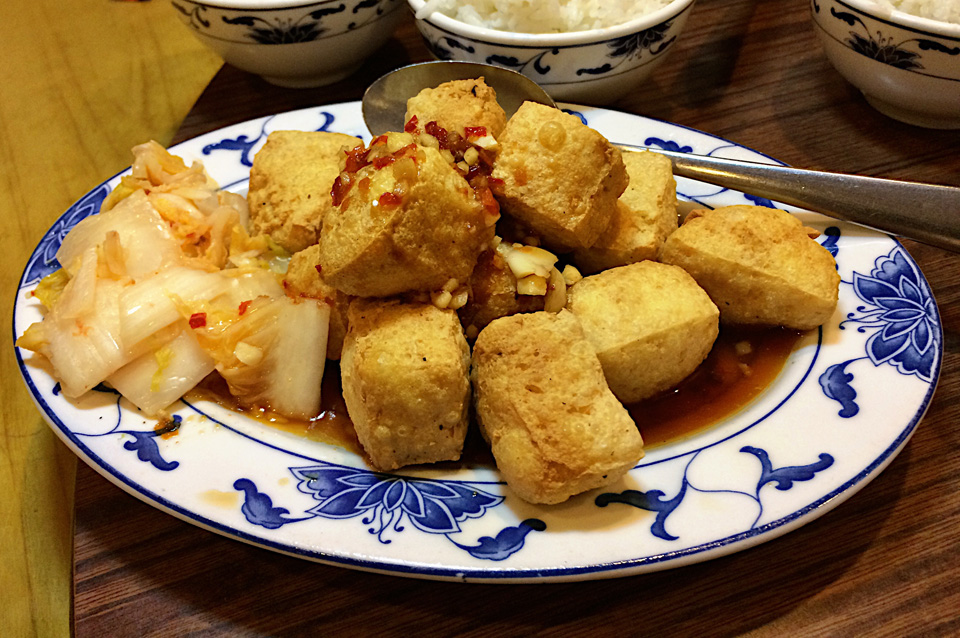 Stinky Tofu
An acquired taste? You be the judge!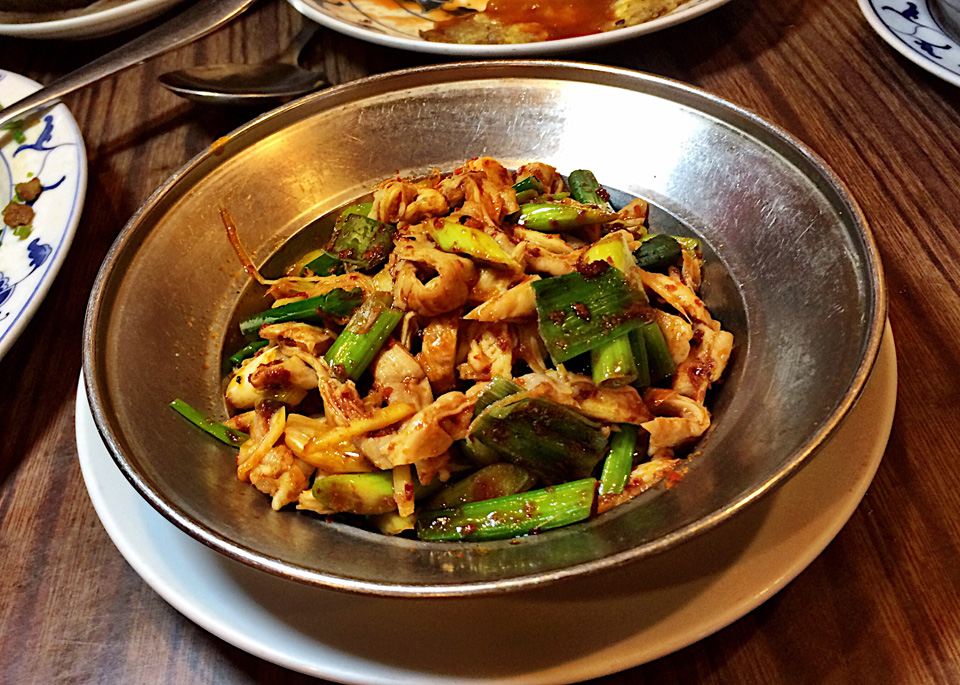 Intestine with Garlic Chive
You might think you've never eaten intestines, but that, after all, is where natural sausage casings come from. The garlic chives and medium spicy sauce are the perfect complements; great with rice.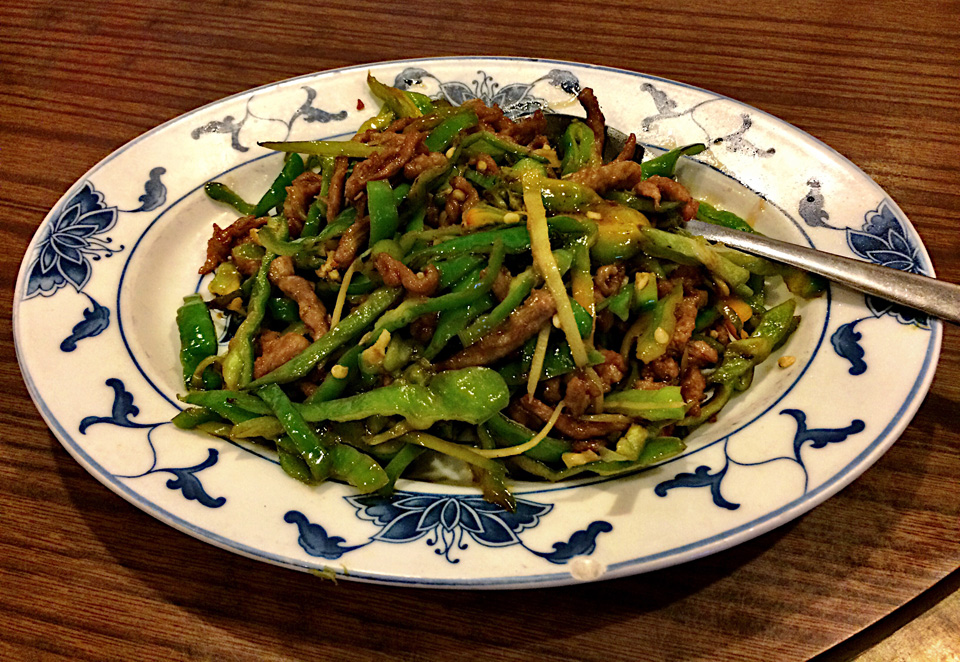 Sa Cha Beef

And yes, everything was absolutely delicious!


Main Street Imperial Taiwanese Gourmet is located at 59-14A Main Street in Flushing, Queens.