My Instagram posts are usually brief takes on restaurants accompanied by a photo or two. (You can see my feed right here, updated almost daily, by selecting the "Instagram" category from my home page – no signup required.) But folks sometimes ask for fuller reviews and more photos, so in response, here's a more comprehensive report on one of my favorites.
---
Lately, I've been craving Filipino food (one of my favorite cuisines) and one restaurant that excels at its execution is Kabayan. Woodside, Queens is home to two Kabayan outposts along with numerous other Filipino eateries; it's a veritable Little Manila. At these establishments, you'll typically find a steam table laden with delicious (and often unidentified) offerings; diners queue up alongside and request portions of whatever strikes their fancy. If you know the names of the dishes, you can simply ask for what you want; if you don't, just point and ask questions. As a matter of fact, there's even a name for this procedure, turo-turo, which means "point-point" in Tagalog, the national language of the Philippines. Of course, you can always order from the menu as we did on this visit.
Here are a few favorites.
(Click photos to enlarge.)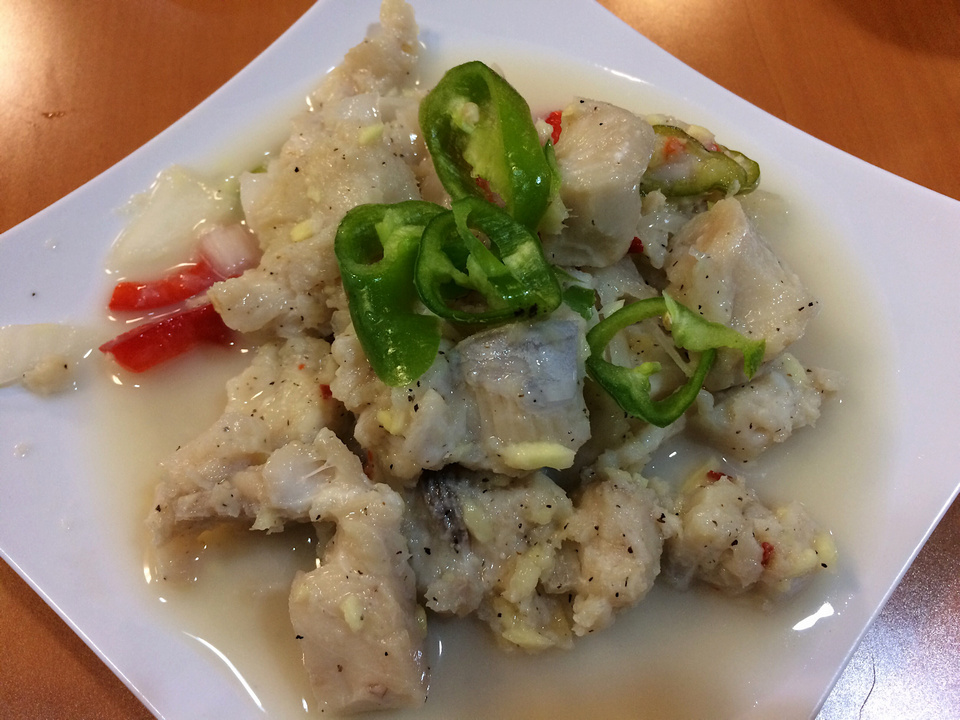 Kilawin Tanigue
Spanish mackerel ceviche, a perfect way to begin a Filipino feast.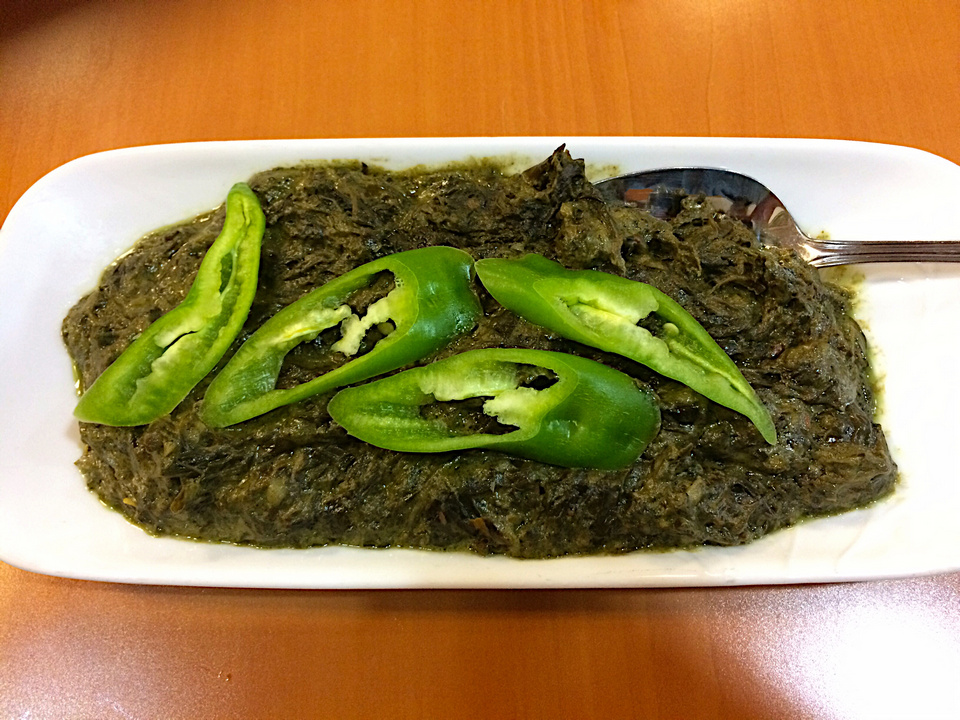 Laing
Laing looks like creamed spinach, but the flavor is completely different: it's made from taro leaves and coconut milk. Gotta get your greens, right?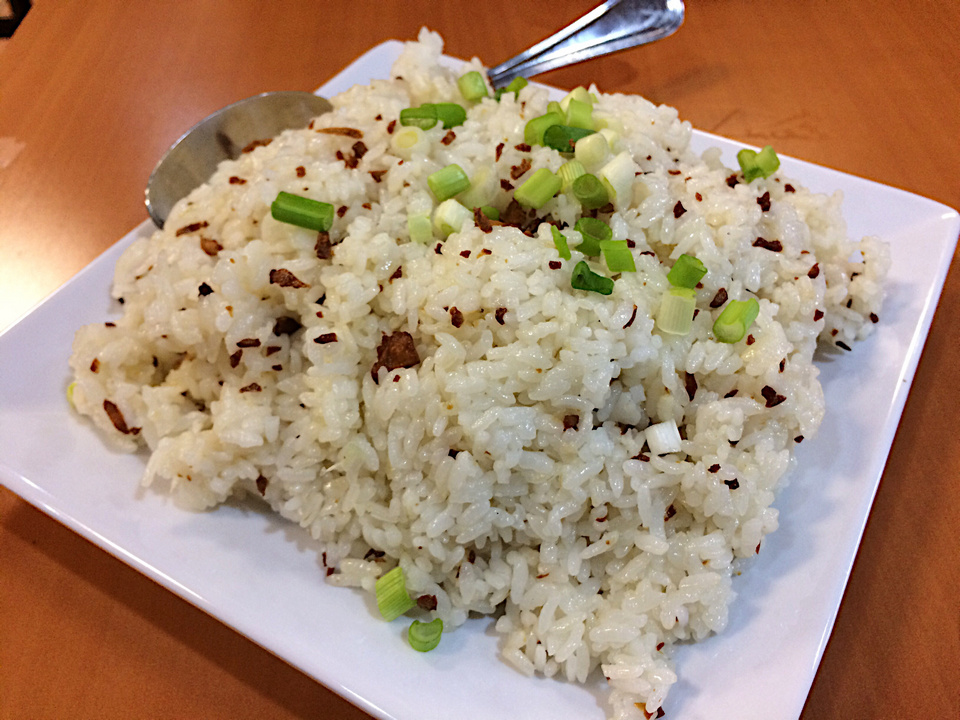 Garlic Rice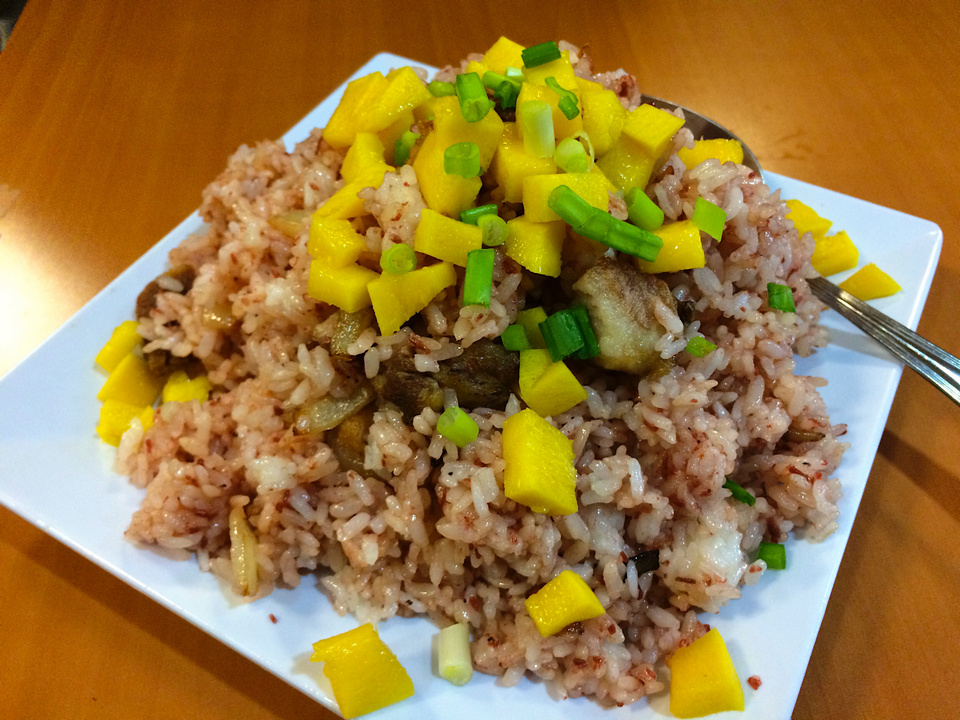 Binagoongan Rice
Two kinds of rice accompany our repast, Garlic Rice and Binagoongan Rice (made with shrimp paste, mango and scallions). I can't decide which I like better – that's why I always get them both!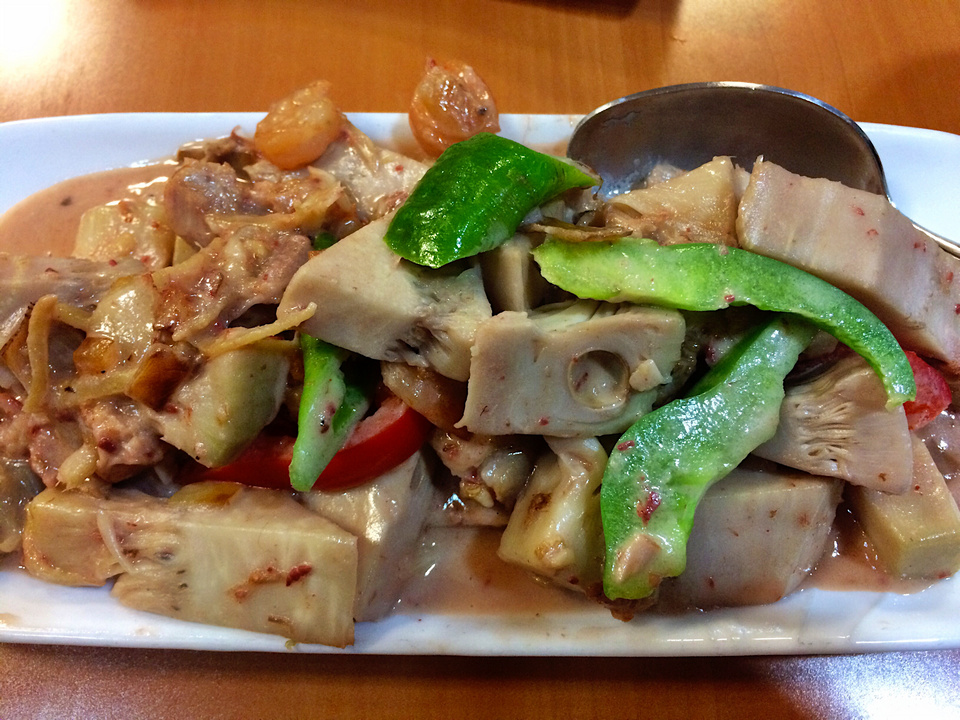 Ginataang Langka
Ginataang Langka is unripened jackfruit with pork and coconut milk, because even a vegetable side dish needs pork!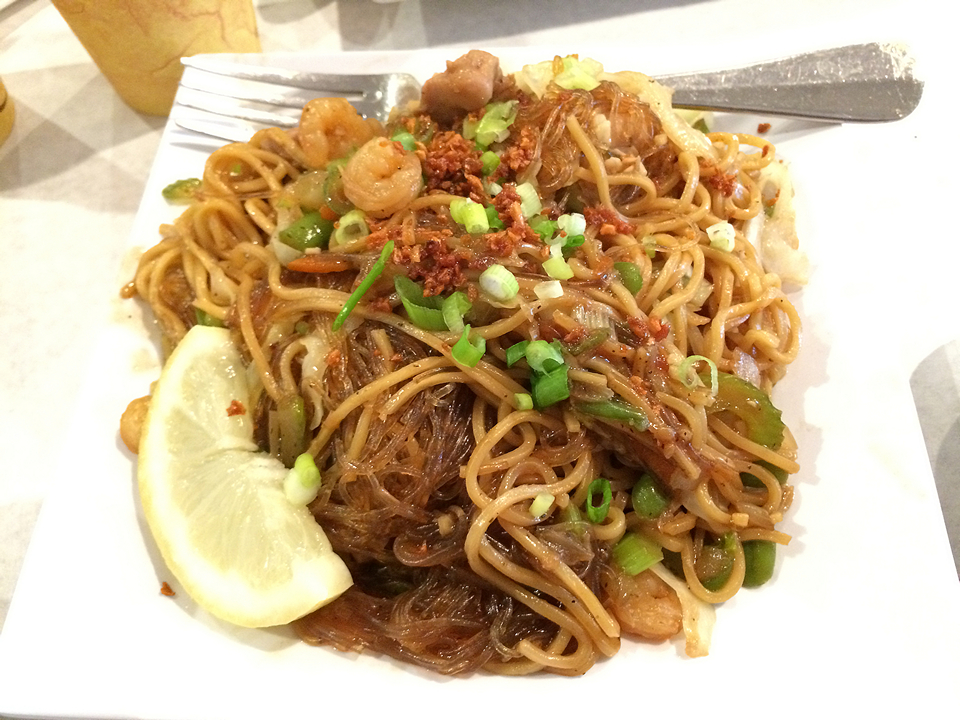 Pancit Bam-I
Filipino cuisine has a number of noodle dishes, some with rice noodles, some with egg noodles; this one offers the best of both worlds with the addition of shrimp, chicken, and vegetables.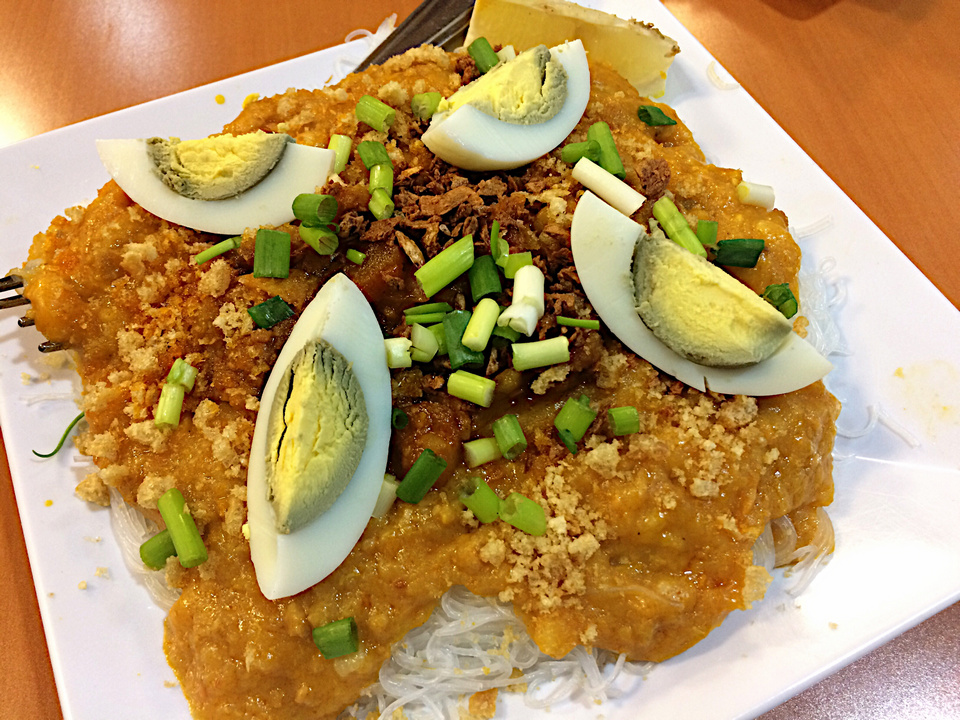 Palabok
Kabayan offers an assortment of the aforementioned noodle dishes; this one is Palabok, steamed rice noodles lurking under a cover of shrimp sauce, garnished with hard-boiled egg, crumbled crispy pork rinds (of course!) and scallions.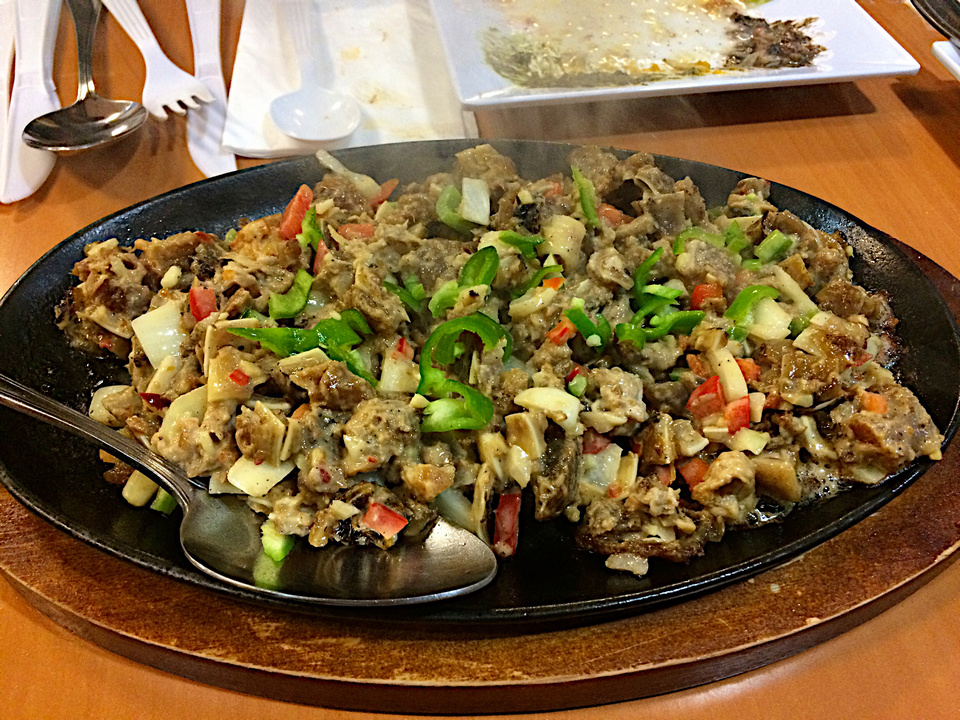 Sizzling Sisig
This sizzling pork dish is made from pig's ear, jowl, ear, shoulder, and ear (did I mention ear?) and is one of the best renditions I've had of this Filipino favorite. Kabayan also does other sizzling sensations such as squid, seafood, pork chop, steak, shrimp, and bangus, milkfish that pops up everywhere in Filipino cuisine.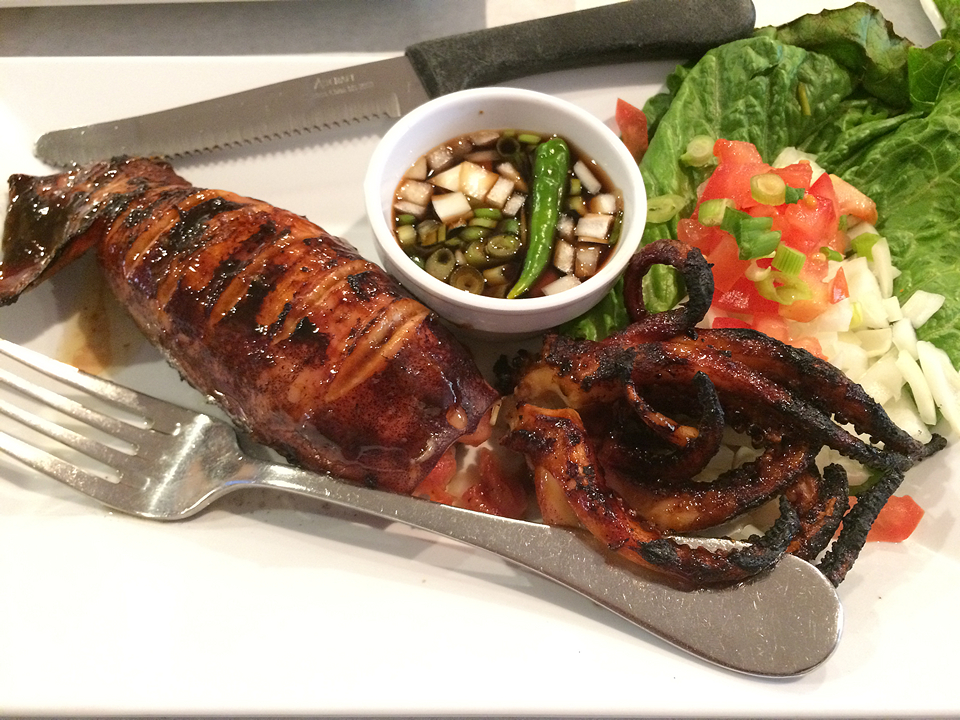 Inihaw na Pusit
Inihaw means grilled and pusit means squid. This beauty is stuffed with fresh vegetables and served with a vinegar-based dipping sauce.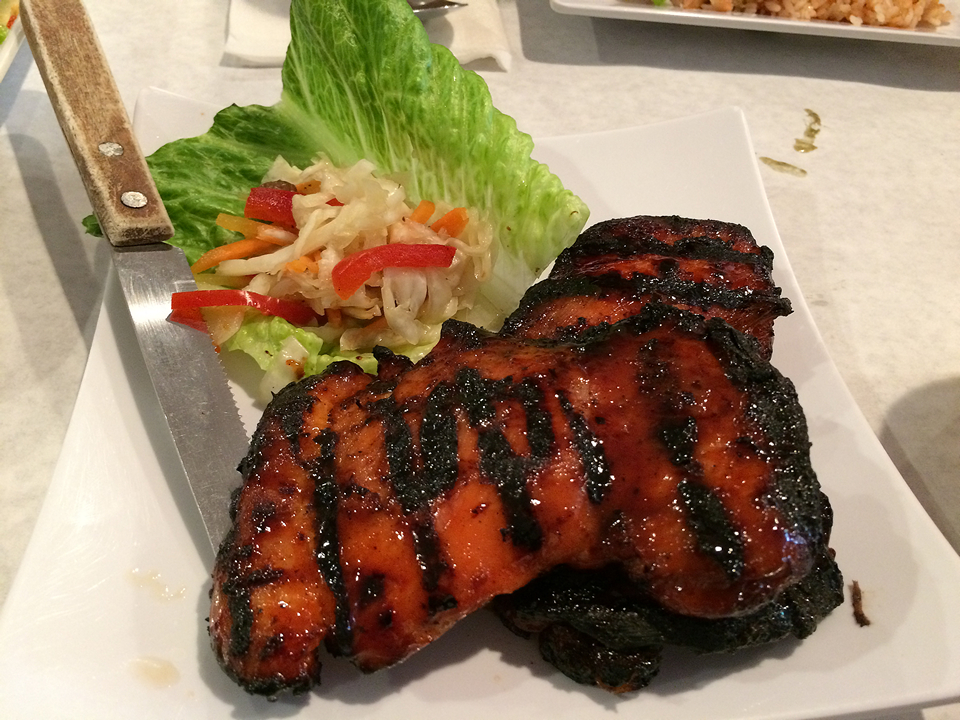 BBQ Chicken
It may sound prosaic, but Filipino BBQ is famous and justifiably so. Sometimes, you'll find meats on skewers; here, we enjoyed delectable chunks of dark meat chicken. A popular favorite.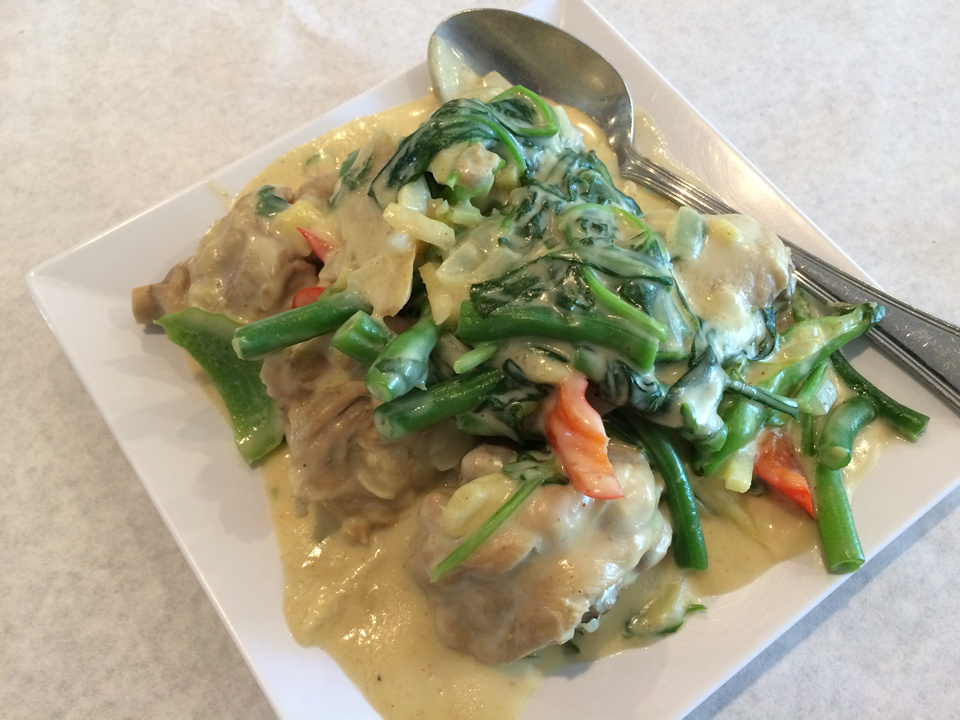 Ginataang Manok
Chicken with ginger in coconut milk.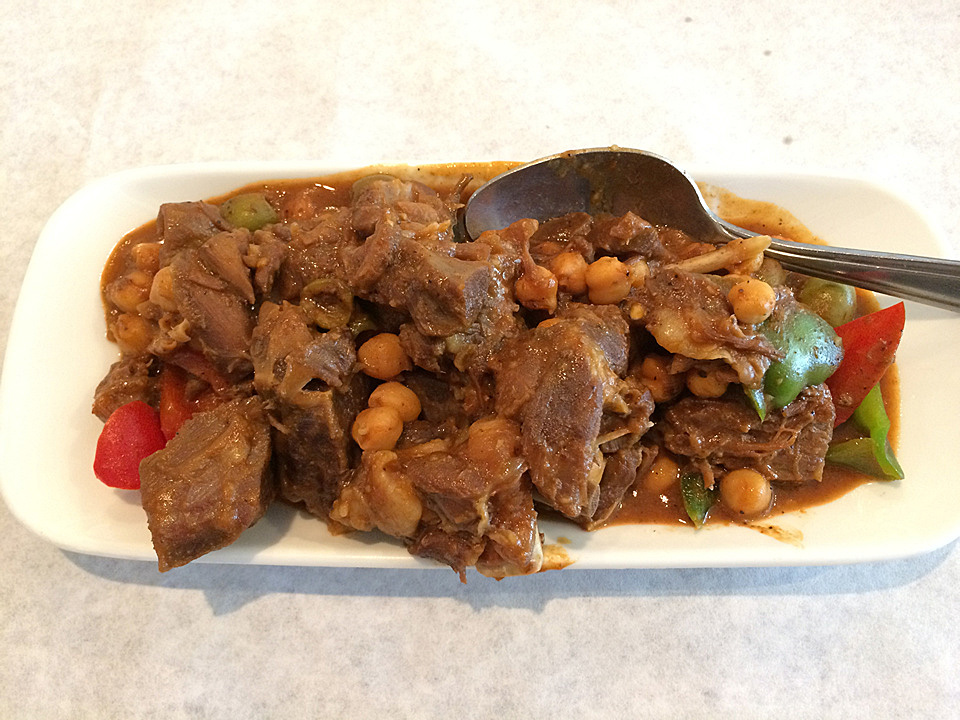 Adobong Kambing
Stewed goat with chick peas and peppers.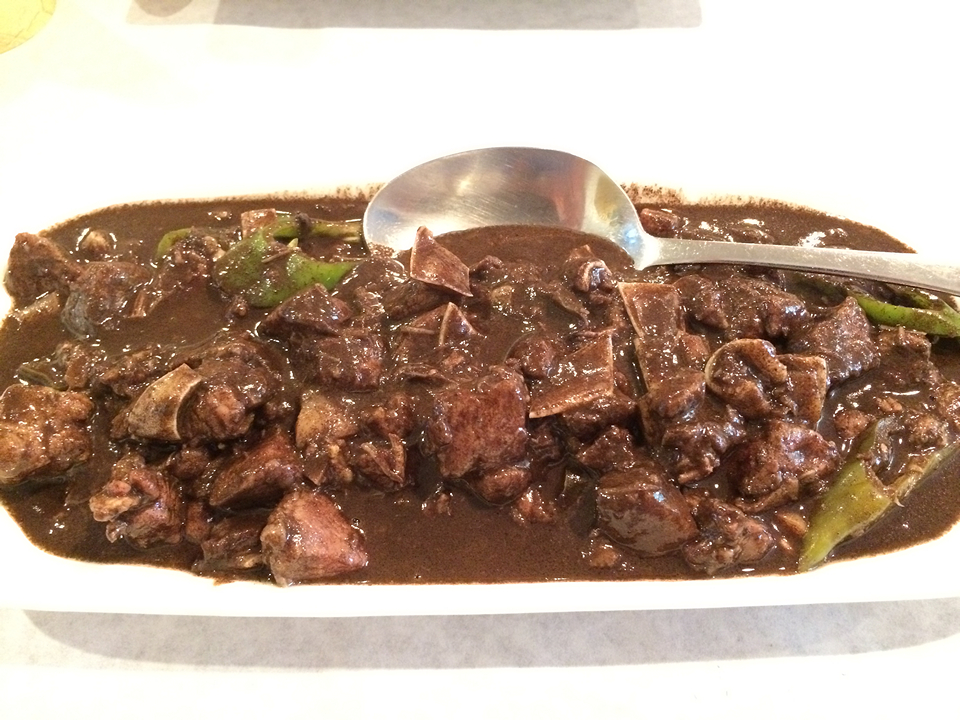 Dinuguan
A rich stew made of pork offal in a luscious gravy. Yes, the gravy contains pork blood, but don't knock it until you've tried it! One of the diners at the table described it as chocolate pork – and everybody loved it. You will, too!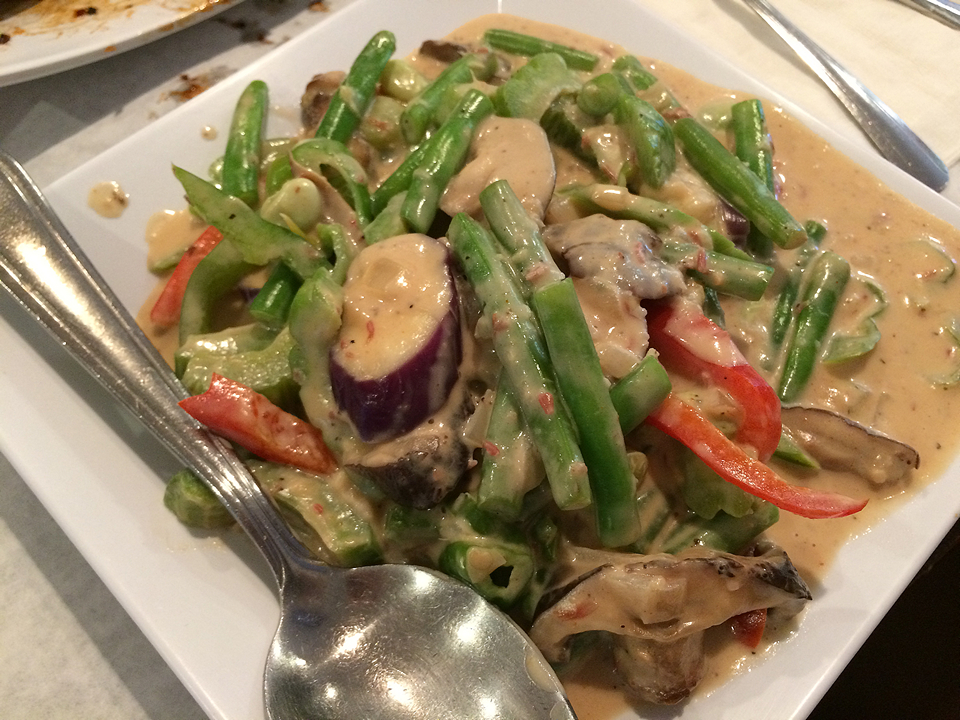 Bicol Express
Another classic Filipino dish. Vegetables simmered in slightly spicy coconut milk.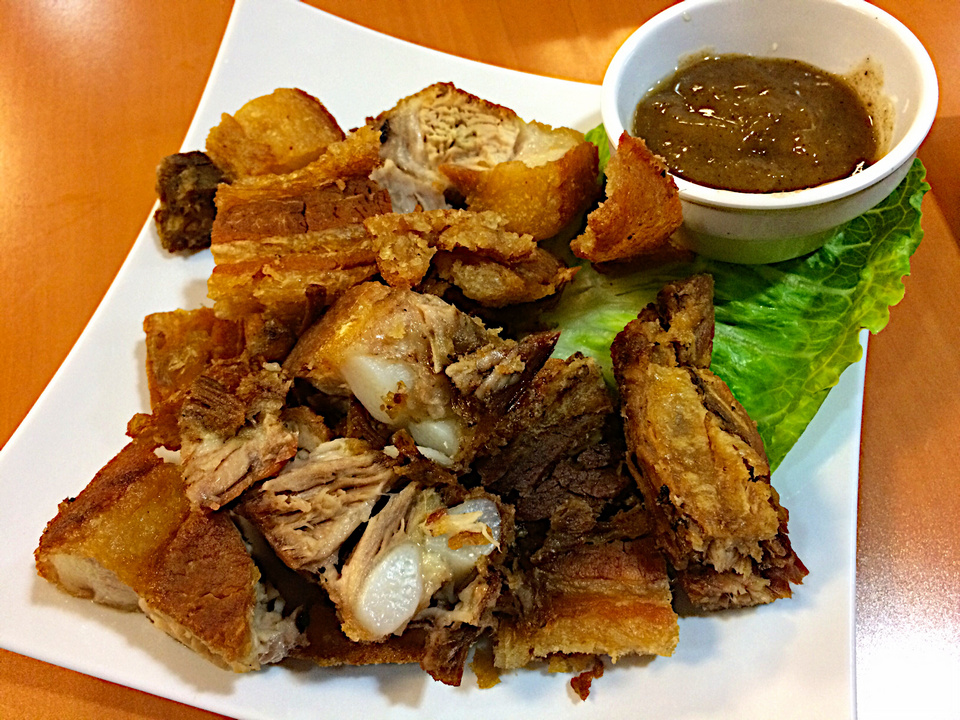 Lechon Kawali
I saved the best for last: the undisputed king of crispy deep-fried porky goodness, Lechon Kawali, fried pork belly with a vinegar garlic dipping sauce. A must-have.
Kabayan is located at 69-12 Roosevelt Avenue and at 49-12 Queens Boulevard in Woodside, Queens. Both are easily accessible by subway.