My Instagram posts are usually brief takes on restaurants accompanied by a photo or two. (You can see my feed right here, updated almost daily, by selecting the "Instagram" category from my home page – no signup required.) But folks sometimes ask for fuller reviews and more photos, so in response, here's a more comprehensive report on one of my favorites.
---
You've heard about it. You want to go there. But you weren't convinced that hanging around for the better part of an hour to snatch one of their 60 unreservable seats – even during off hours – would be worth your time.
If you're a hardcore Chinese food devotee, you probably know that Tim Ho Wan is a chain of dim sum parlors that took off in Hong Kong in 2009, rocketed across Asia (catching a Michelin star not long after after its debut), and landed in Manhattan's East Village in January, 2017.
They boast that freshness is the key factor that distinguishes their fare from the rest of the pack. But although their wares are certainly fresh, I beg to differ with their professed rationale for the acclaim. Surely most of the dim sum around these parts is made the same day with fresh ingredients. Think about it: the turnover at such places is formidable; if you try to go anywhere to yum cha at 2:30 in the afternoon, you'll see that the pickings are mighty slim. However, I do concur that there is a significant distinction in what they bring to the table, and that's their spin on the dim sum itself.
It seems that there are two schools of thought about Tim Ho Wan's food: the first posits that most of the offerings aren't all that different from those of other dim sum restaurants. My very biased judgment is that those who can't quite fathom what all the hubbub is about simply haven't sampled dim sum from a wide enough assortment of restaurants. Here's why I think that. Take a look at the photos below. Generally, they look like the dim sum you'll find everywhere. Now, I'm fortunate to live in New York City and have enjoyed dim sum at dozens of restaurants in most of our five or so Chinatowns for decades, and indeed, one venue's rice roll tastes pretty much like all the others. (There are exceptions, of course.) And Tim Ho Wan's appear to look like all the rest for the most part. But "look like" is the operative phrase here. I suspect that in the barrage of foodie hype, those previously titillated, primed-for-ecstasy folks were expecting to gaze upon spectacular and unusual looking delicacies they had never encountered before and were, of course, disappointed.
The second school of thought is concerned with flavor and alternative recipes. For example, even though the cheung fan (steamed rice noodle rolls) seem like clones of so many others you've happened upon, the filling is special, memorable, and stands head and shoulders above the competition's. And I suspect that the seasoned taster and enlightened foodie faction recognizes that Tim Ho Wan's take on these items is undeniably novel and radically different from their doppelgangers – and absolutely delicious as well.
So here are some photos of my recommendations. I haven't tried everything on the menu, but many of the items are similar, swapping out pork for beef and the like. Believe it or not, my only disappointment was the popular and ubiquitous siu mai (steamed pork dumplings with shrimp) which were good, but nothing out of the ordinary and the reason I didn't post a photo.

(Click photos to view in high definition)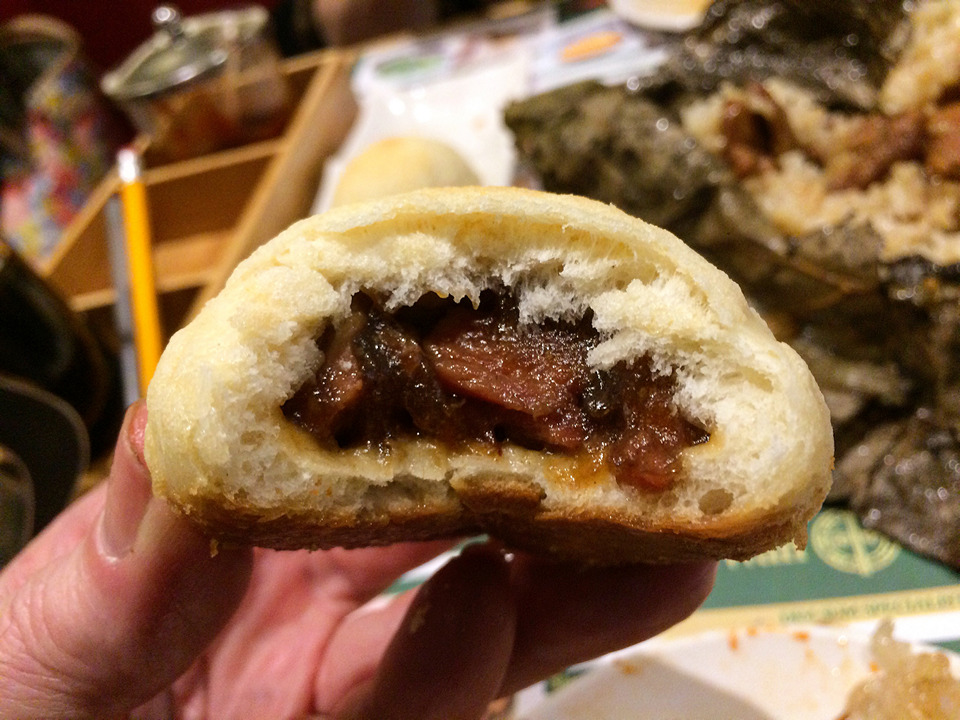 Baked Bun with BBQ Pork
Tim Ho Wan's claim to fame. In terms of appearance, these do look considerably dissimilar from their counterparts found elsewhere and they're a hit with everyone regardless of their allegiance to school of thought. The texture of the dough is a little airy like a biscuit, a little crispy and a little crumbly, its flavor sweet, and altogether unlike the smooth, golden brown versions you've experienced before. The filling is sweet and savory, just like that of their BBQ Pork cheung fan below. If you get nothing else (and after that long wait, you'd be foolish not to), you've got to try these.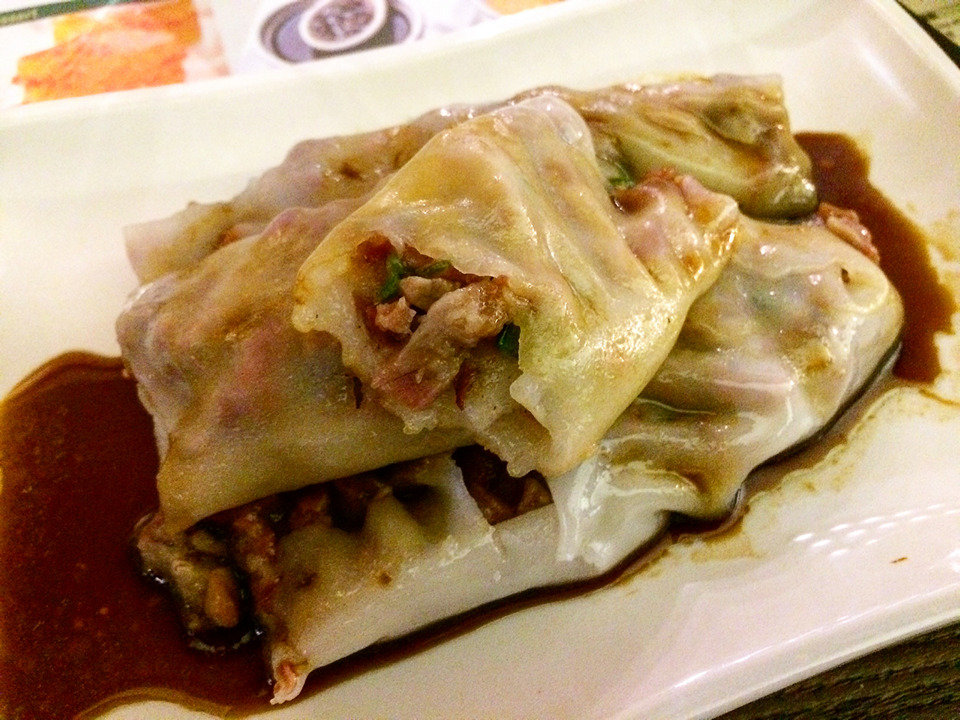 Steamed Rice Roll stuffed with BBQ Pork
Cheung fan filled to bursting with their own variant on BBQ pork. So much better than anything similar you'd find elsewhere.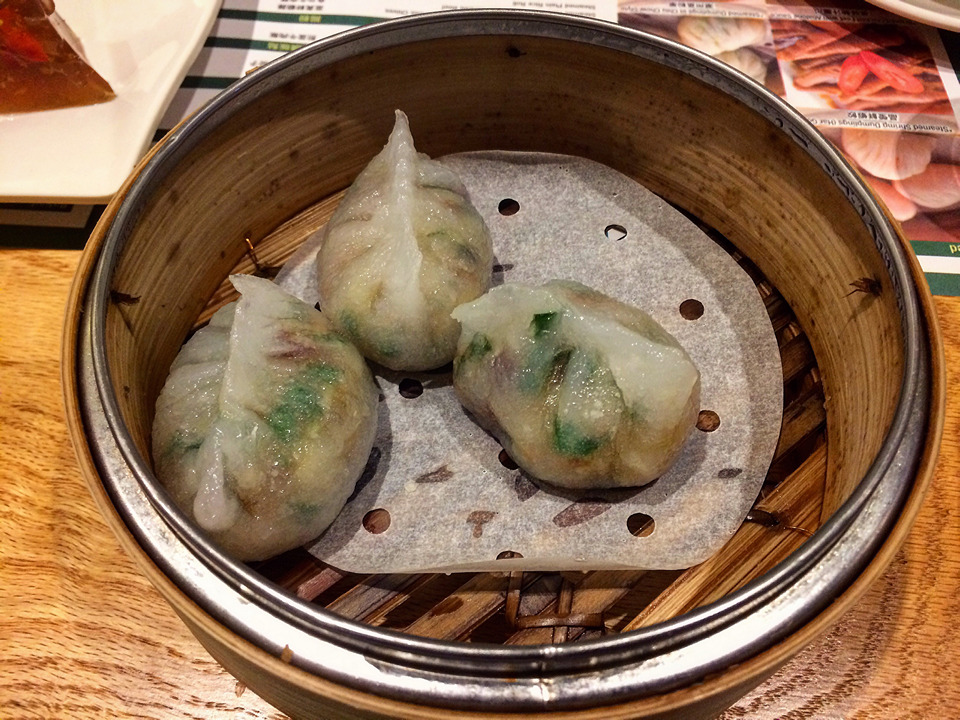 Steamed Dumplings Chiu Chow Style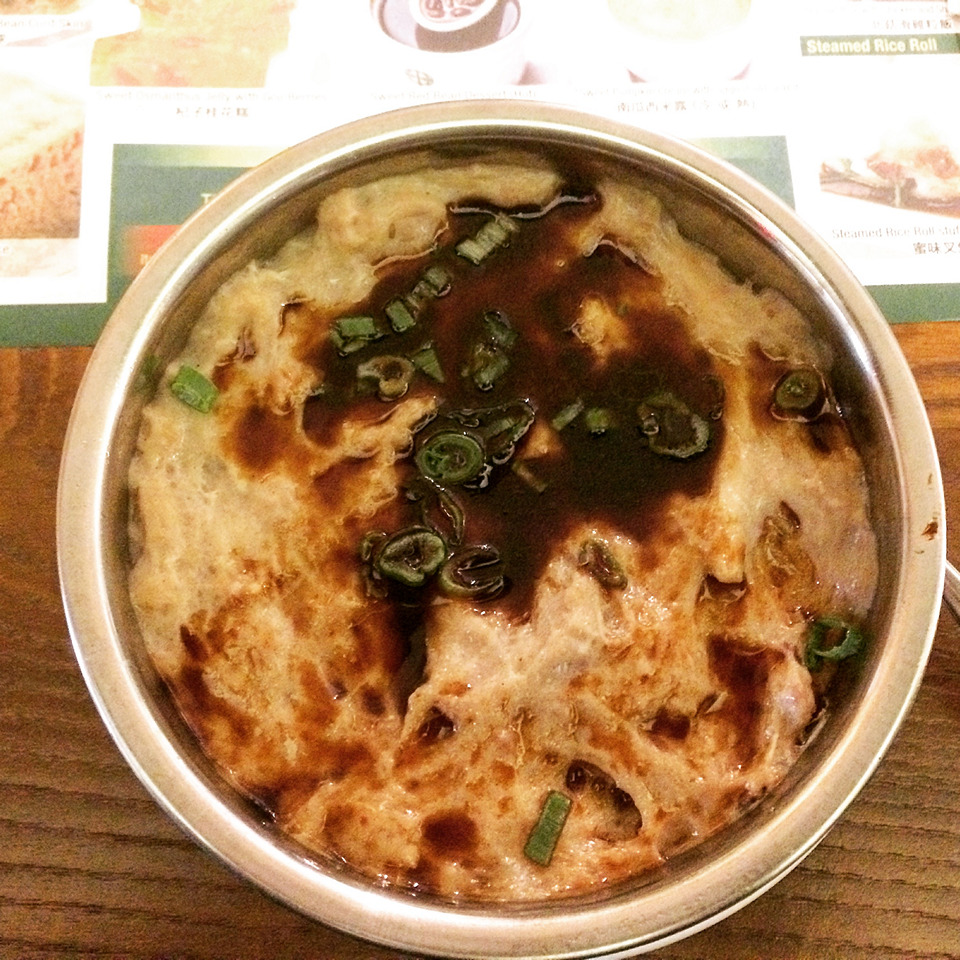 Steamed Rice with Pork and Dried Squid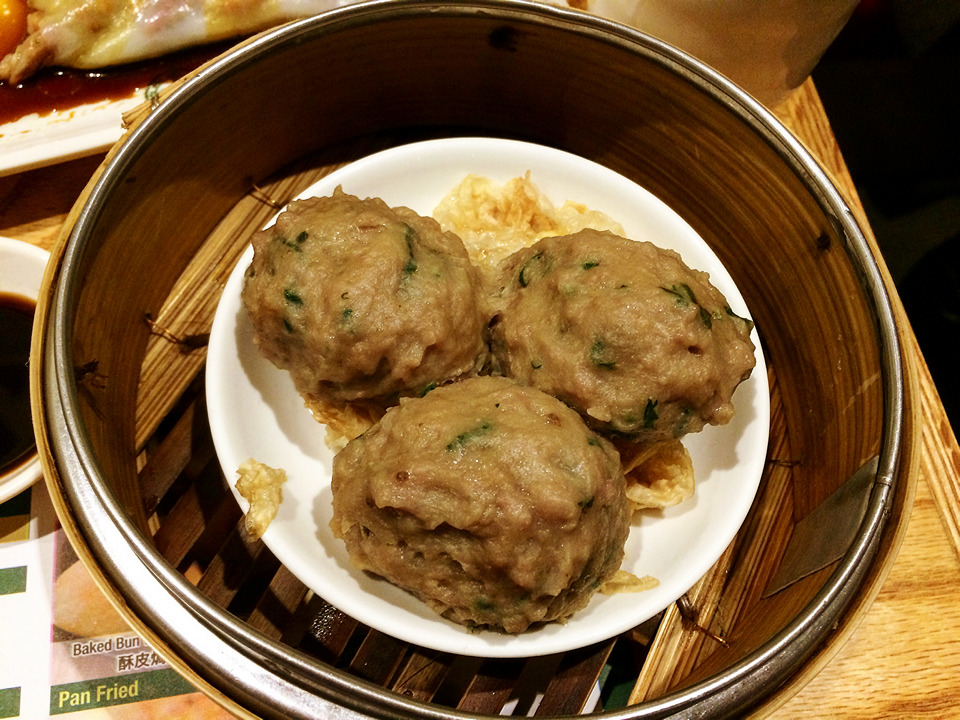 Steamed Beef Ball with Bean Curd Skin
Sticky Rice in Lotus Leaf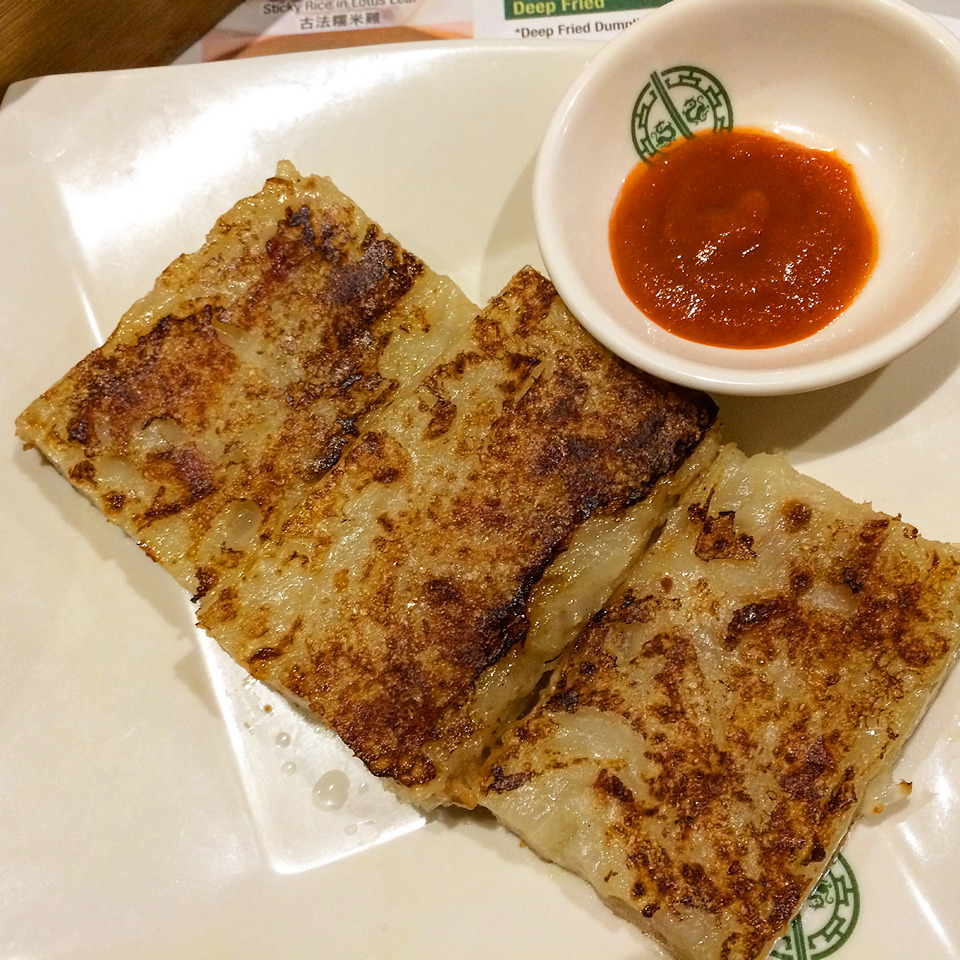 Pan Fried Turnip Cake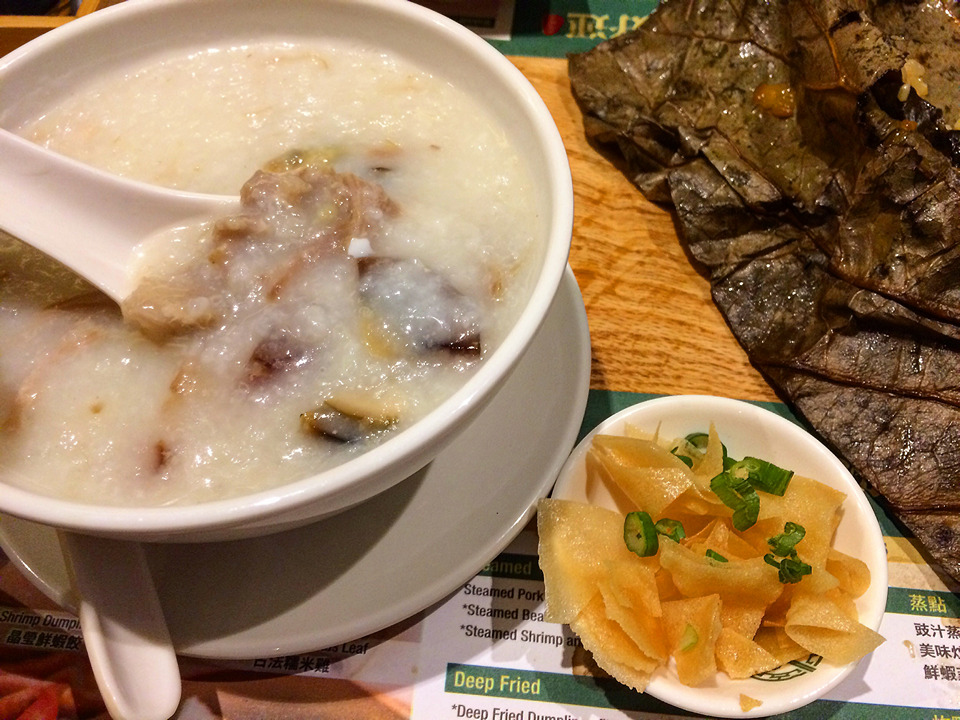 Congee with Pork and Preserved Egg
Congee, also known as jook, is rice gruel; you want this for breakfast on a cold winter's day in a deep and dark December.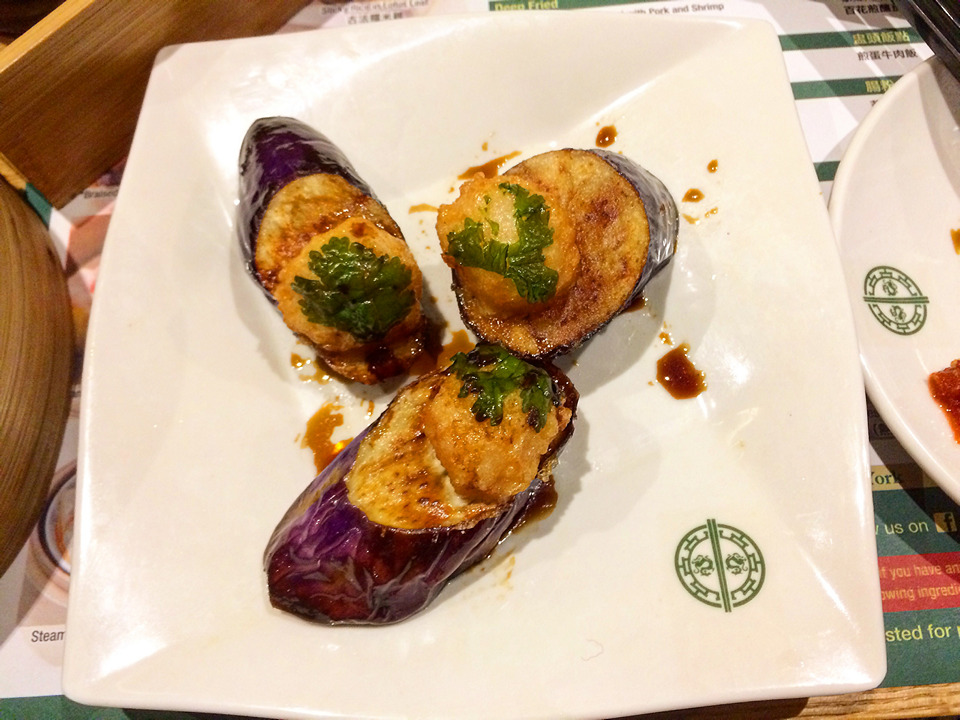 Deep Fried Eggplant filled with Shrimp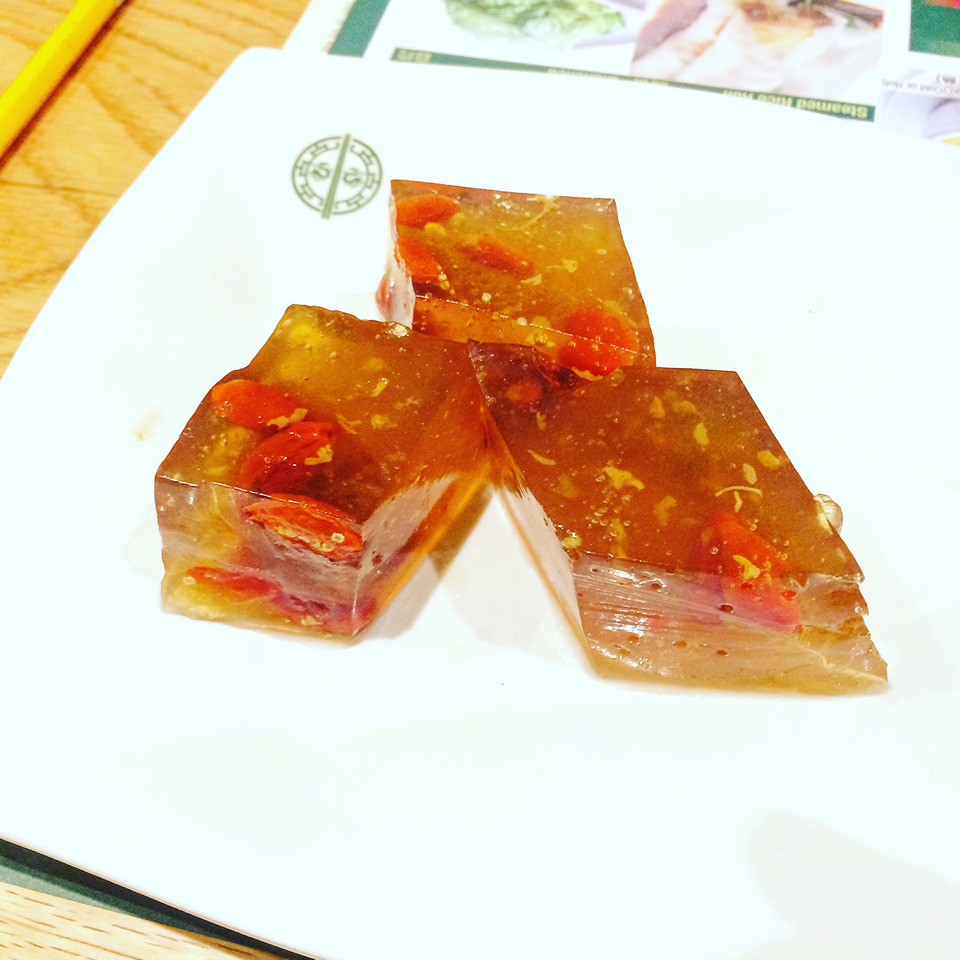 Sweet Osmanthus with Goji Berries
Yes, I know, Chinese Jello, but it's easily the best version of this dish I've ever tasted. Subtle and sweet, it makes you very happy.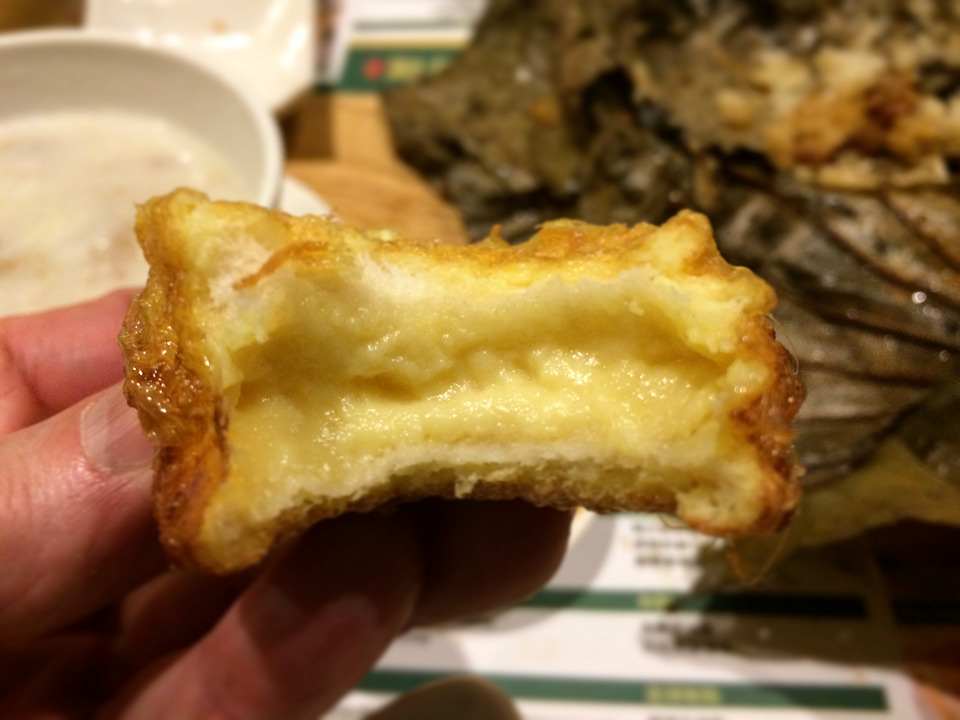 French Toast filled with Custard
Not Chinese by any stretch but not bad at all. I mean, dim sum is sort of brunch, right?


Tim Ho Wan is located at 85 Fourth Avenue, New York, NY