Instagram Post 3/21/2018
Akwaaba is a tiny, unassuming Ghanaian restaurant at 604 Parkside Ave in the Prospect Lefferts Gardens neighborhood of Brooklyn. Akwaaba means "welcome" which is precisely how we were made to feel: don't expect a menu or even a specials board, just friendly folks who are eager to share their cuisine and tell you what they're offering that day. (I suggest that if you don't have prodigious instant memory recall skills, jot down some notes as the bill of fare is recited.) Ghanaian cuisine is largely, although not exclusively, based on a starch plus soup/stew paradigm or on rice dishes; the four of us shared four dishes that are typical of the region.
(Click on any image to view it in high resolution.)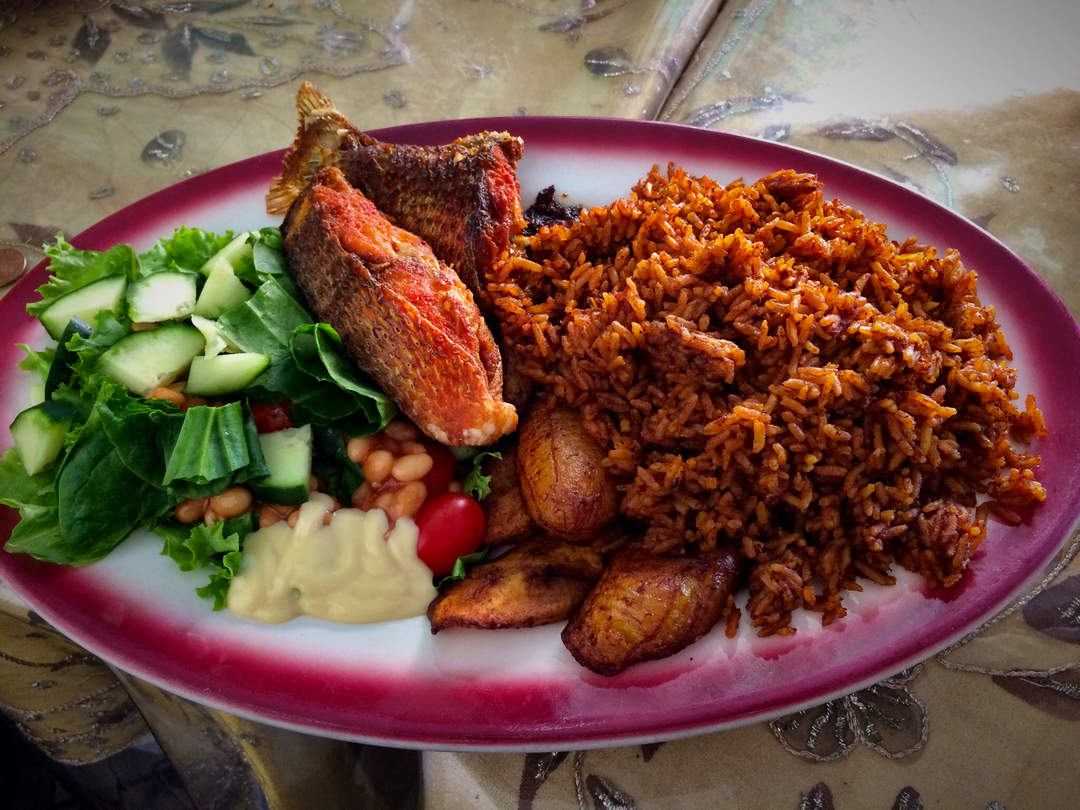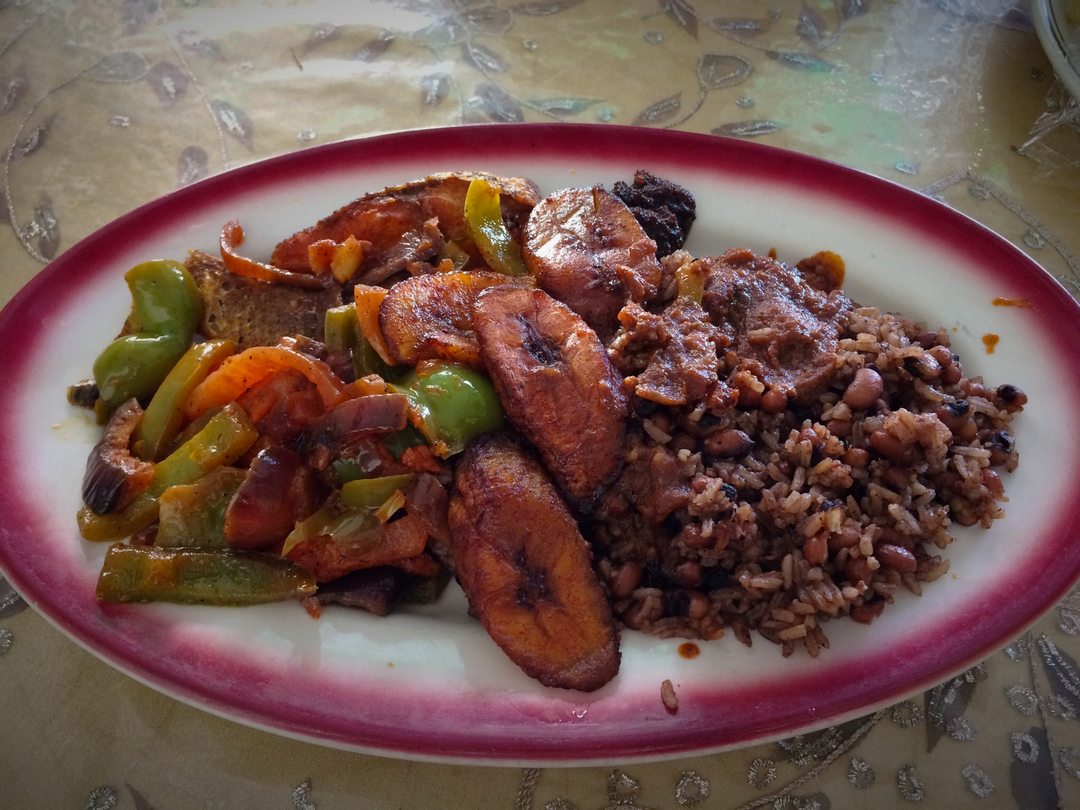 Jollof Rice, served here with some crispy fried porgy and plantains (kelewele), was certainly tasty. There's a keen rivalry among West African countries over whose version is the best but tomato paste figures heavily into all of them. We were more than happy with ours.
🇬🇭
Wakye, most closely associated with Ghanaian cuisine, is a coconut milk enhanced rice and beans dish evocative of West Indian rice and peas. The dark bit peeking out at the top of the plate is shito, the hot pepper Ghanaian condiment redolent of fish paste and authentically potent. You can purchase it jarred at many West African markets and in my experience, it keeps in the refrigerator almost indefinitely.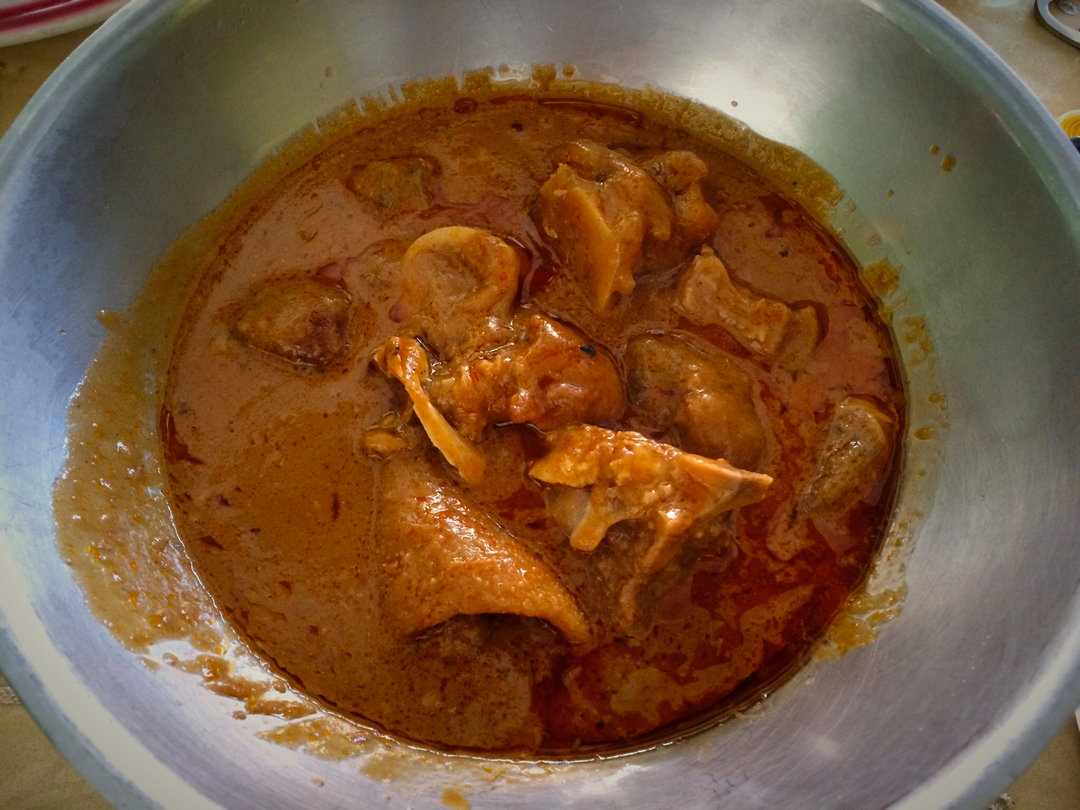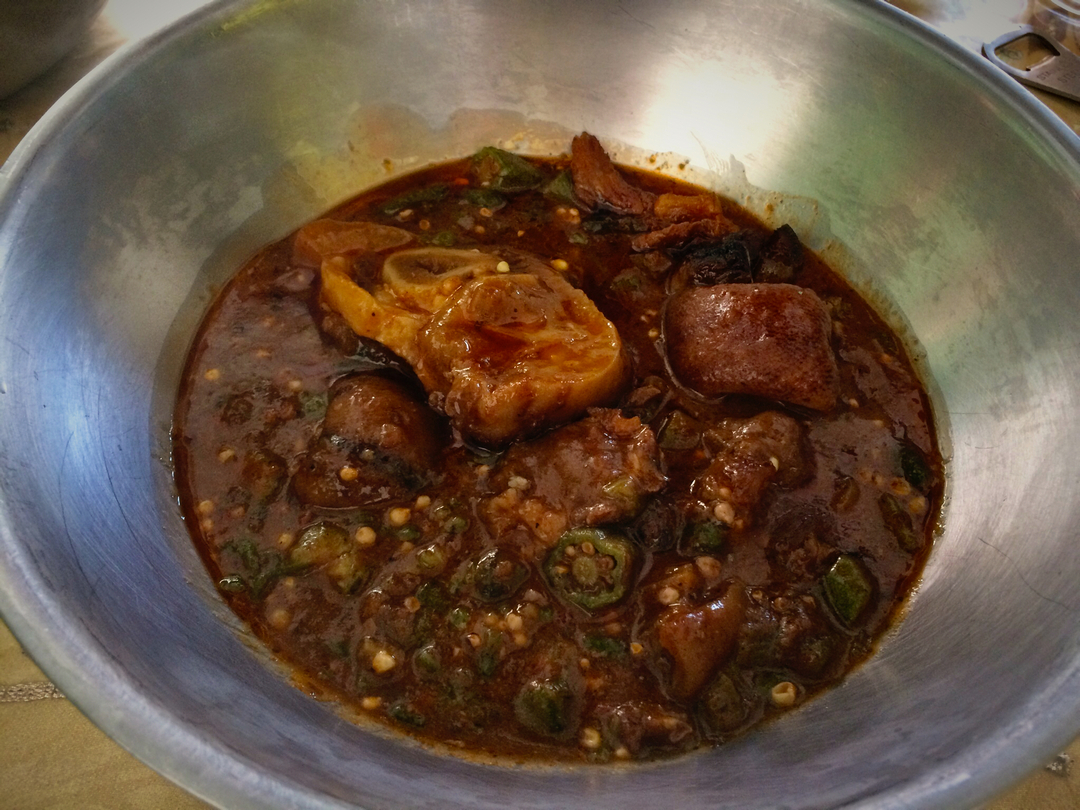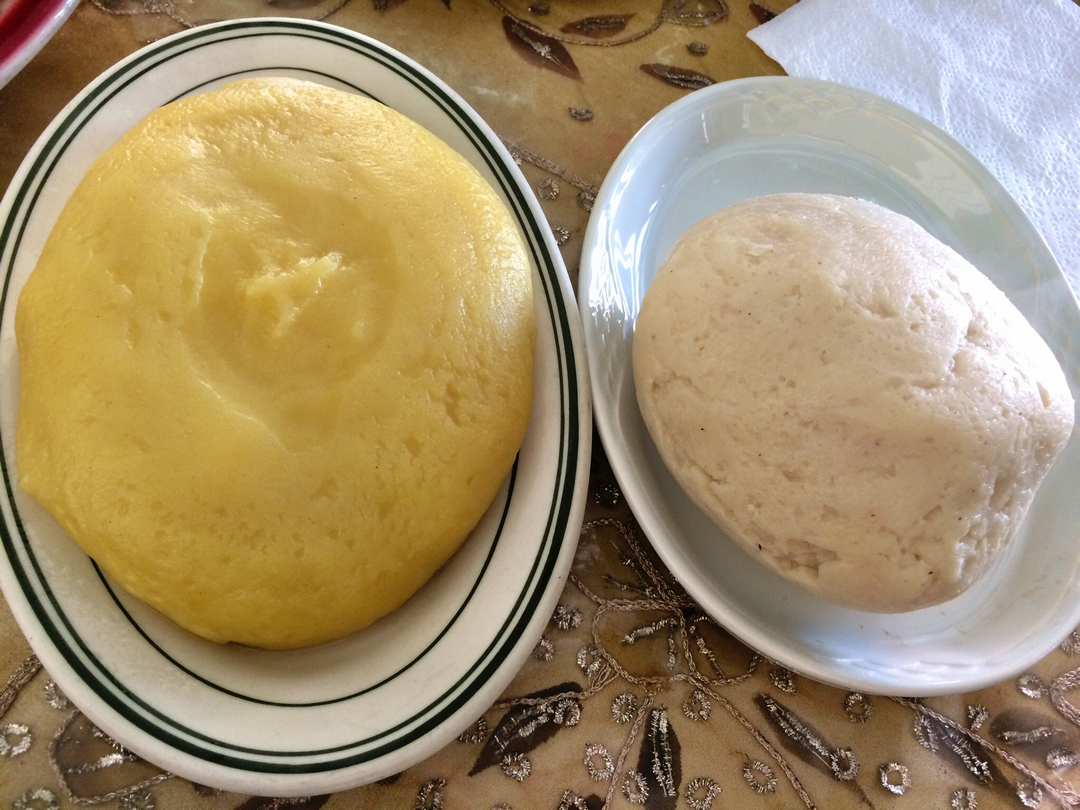 The delicious Peanut Stew and the Okra Stew (stews thickened with mucilaginous okra are an acquired taste, or perhaps more accurately, an acquired texture) featured goat and beef and are meant to be eaten with a starch….
🇬🇭
Our two starches were fufu, cassava pounded into a sticky, dough-like consistency (left), and banku, a fermented corn-based staple that smells vaguely like bread dough waiting to fulfil its mission in life. Best dining practices for both involve pinching off a bit with your fingers, dipping it into a stew, and popping it into your smiling mouth. Messy, yes, but once accustomed to it, you'll happily see why fork and knife just don't cut it for these dishes.