Instagram Post 3/26/2018
Love is where you find it, or so goes the song, but we never thought to look in Oakland Gardens, Queens! An authentic Armenian 🇦🇲 lunch organized by @restaurantfairy at Sevan Restaurant and Catering, 216-09 Horace Harding Expressway, held us in its thrall for course after surprising course. Some photos from our banquet: (Click on any image to view it in high resolution.)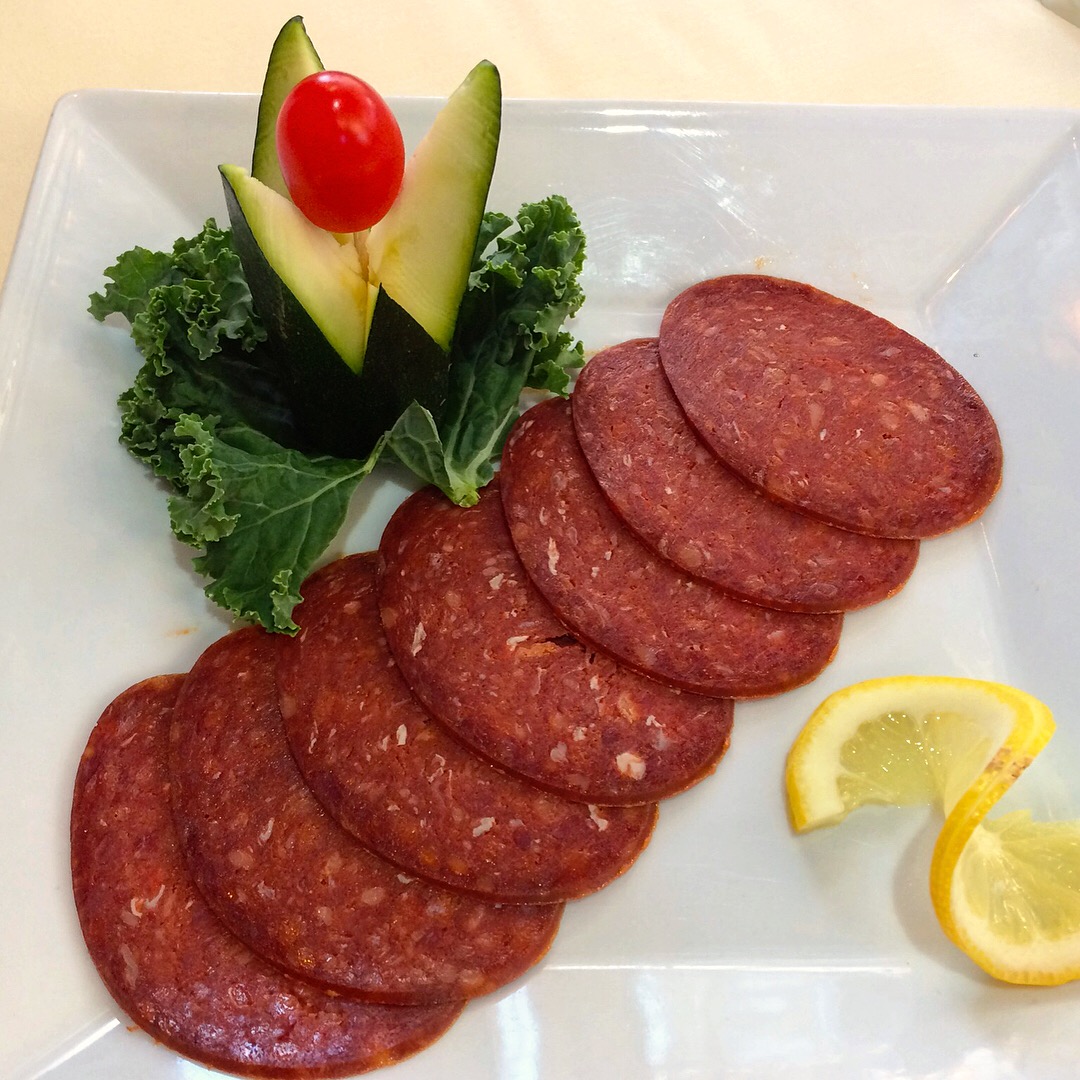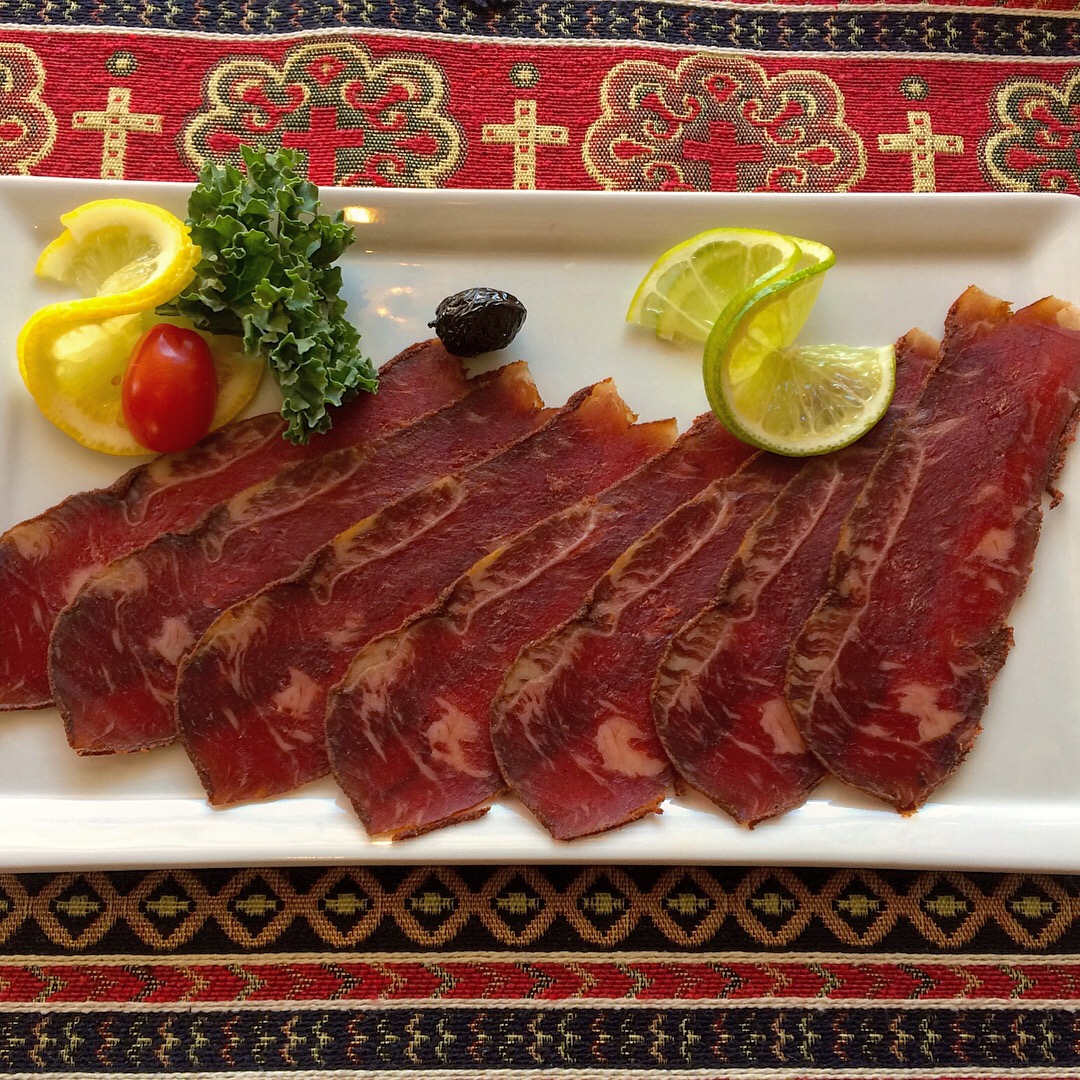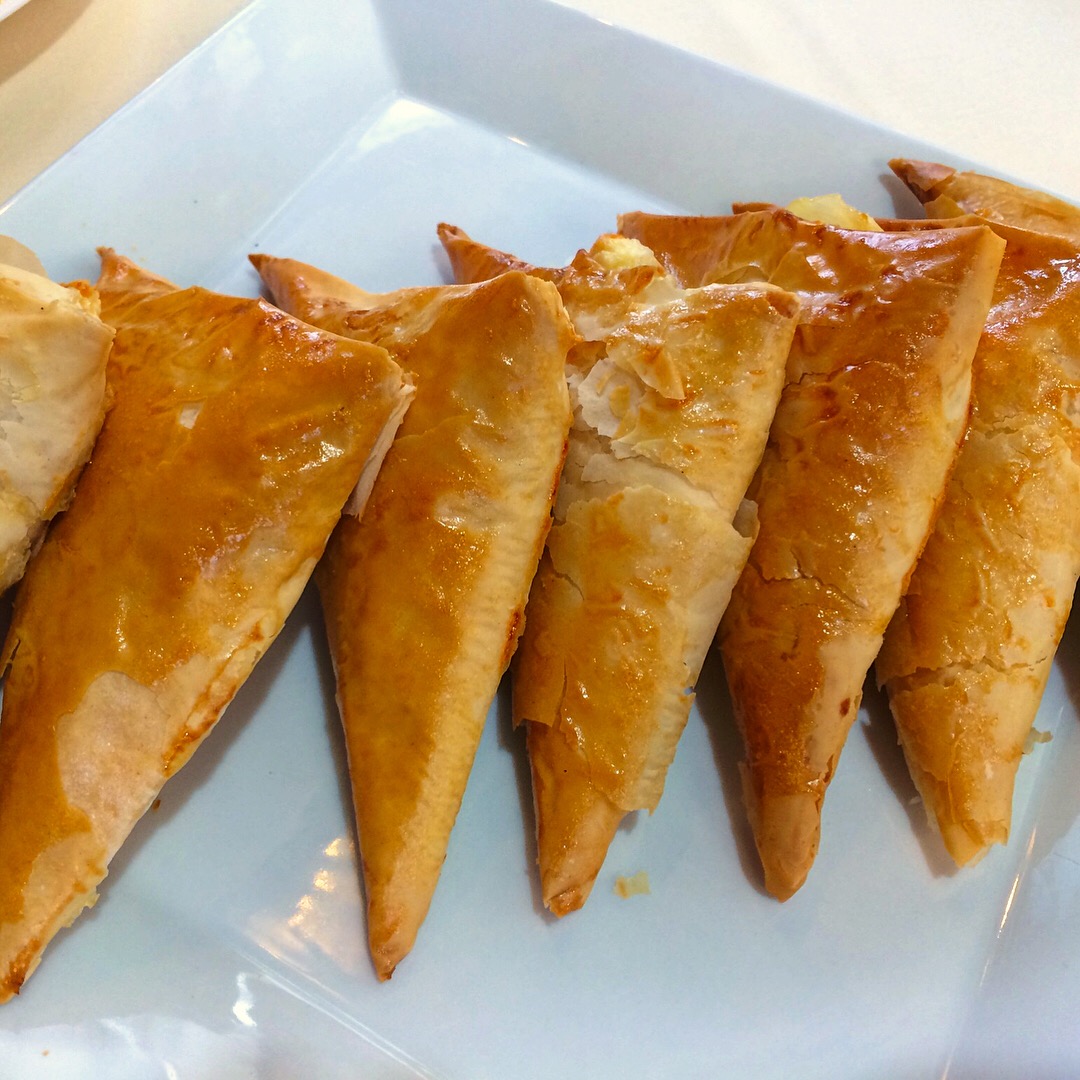 Every nation that honors sujuk and basturma has its own spin on the recipes (and its own spellings I might add). Sujuk is a beef sausage seasoned with a bespoke blend of spices that usually includes cumin; basturma (you probably recognize the word pastrami lurking in there) is pressed, dried, cured beef; and I found Sevan's offerings so tender and tasty that after lunch I wasted no time in visiting their market next door to see if they were available there. They were, and I happily brought some home to savor in the afterglow. The cheese pies were moist and buttery tasting and the yalanchi, hand rolled grape leaves stuffed with rice, onions, herbs and spices (not pictured here), were flavorful as well.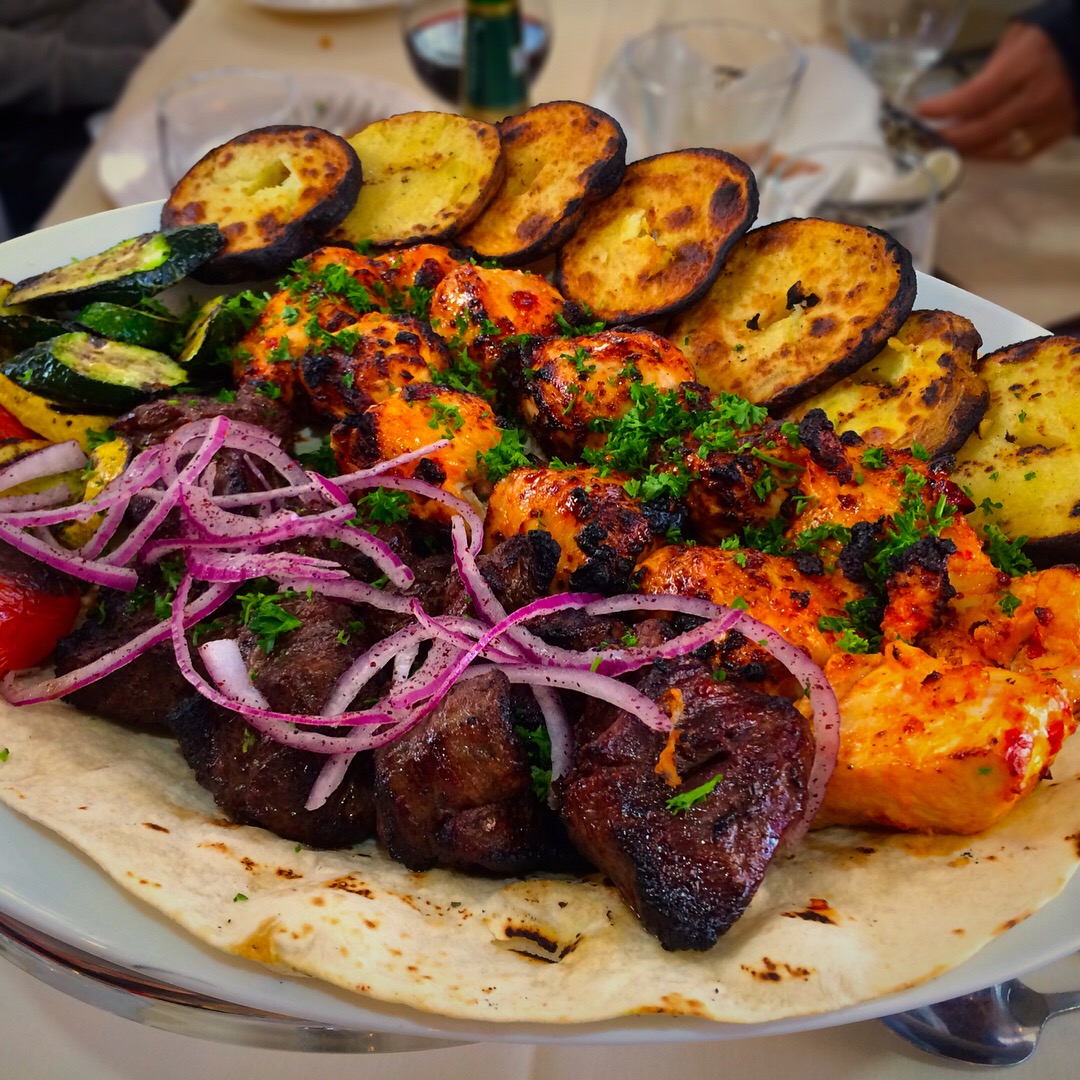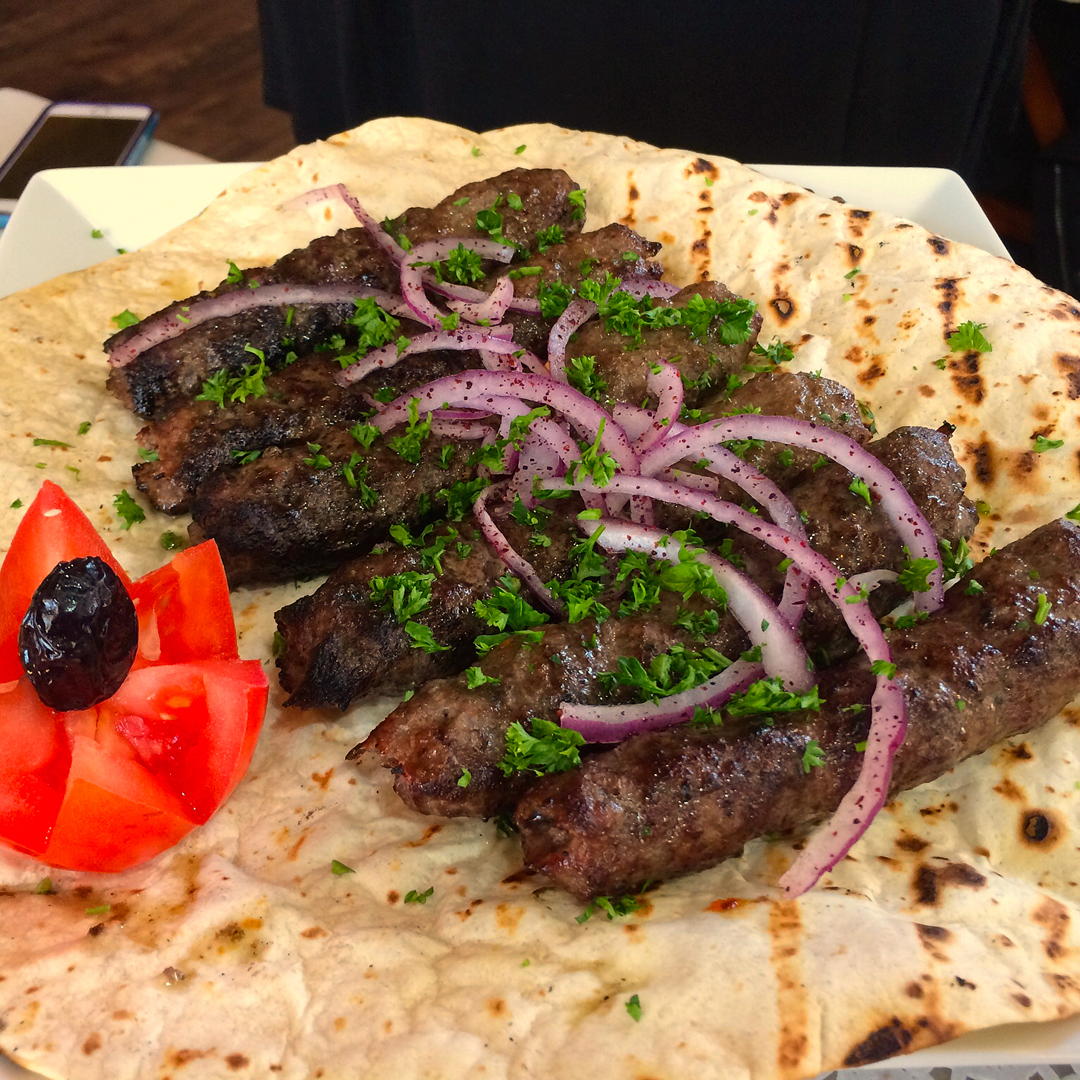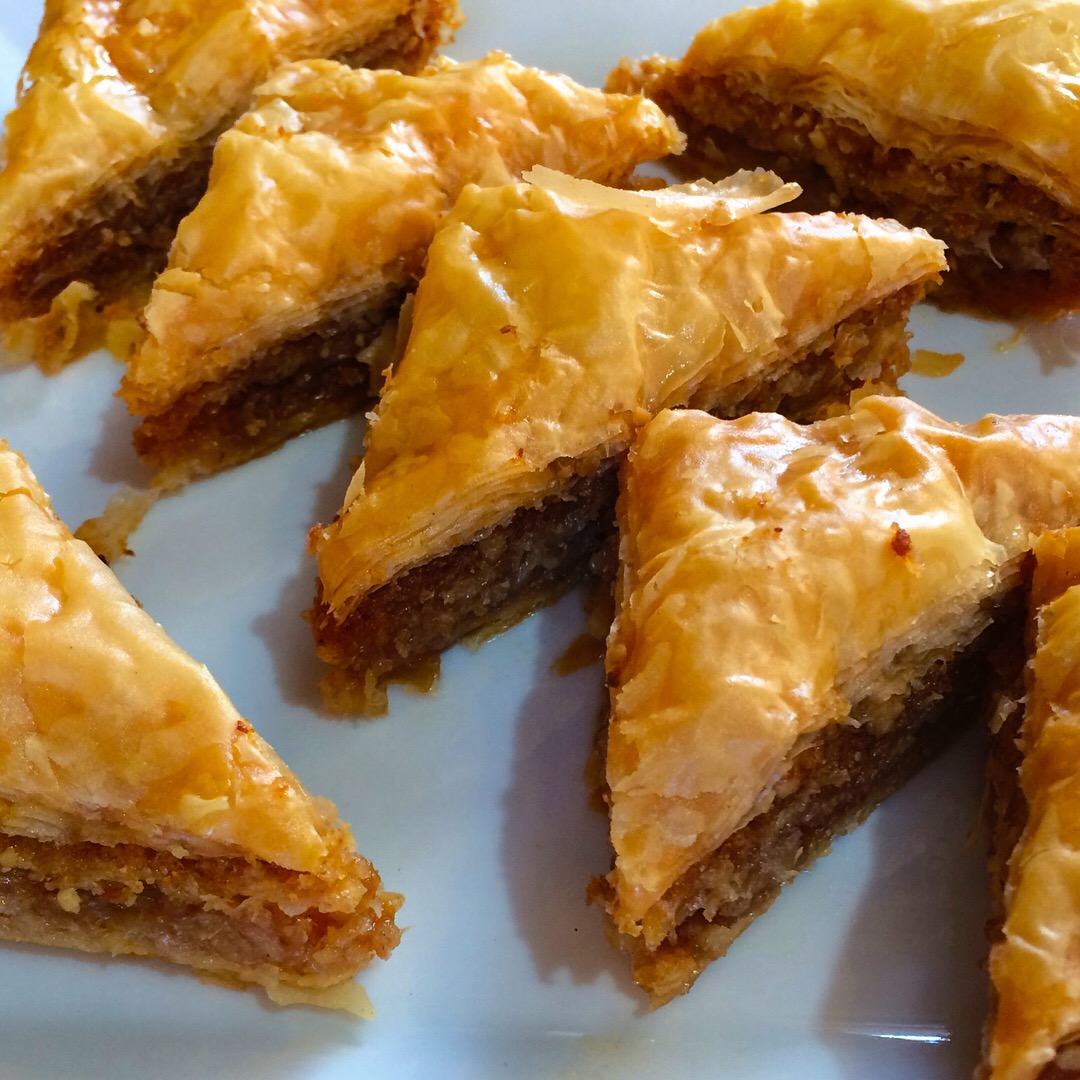 Perfectly seasoned chicken and deeply marinated steak kebabs with an unexpected side of grilled potatoes arrived next along with lule kebabs, ground beef infused with a truly delicious spice blend. No need to ask if we polished off the bread beneath that had been quietly collecting all those savory meat juices! Dessert was baklava that – another surprise – wasn't overly sweet. But first….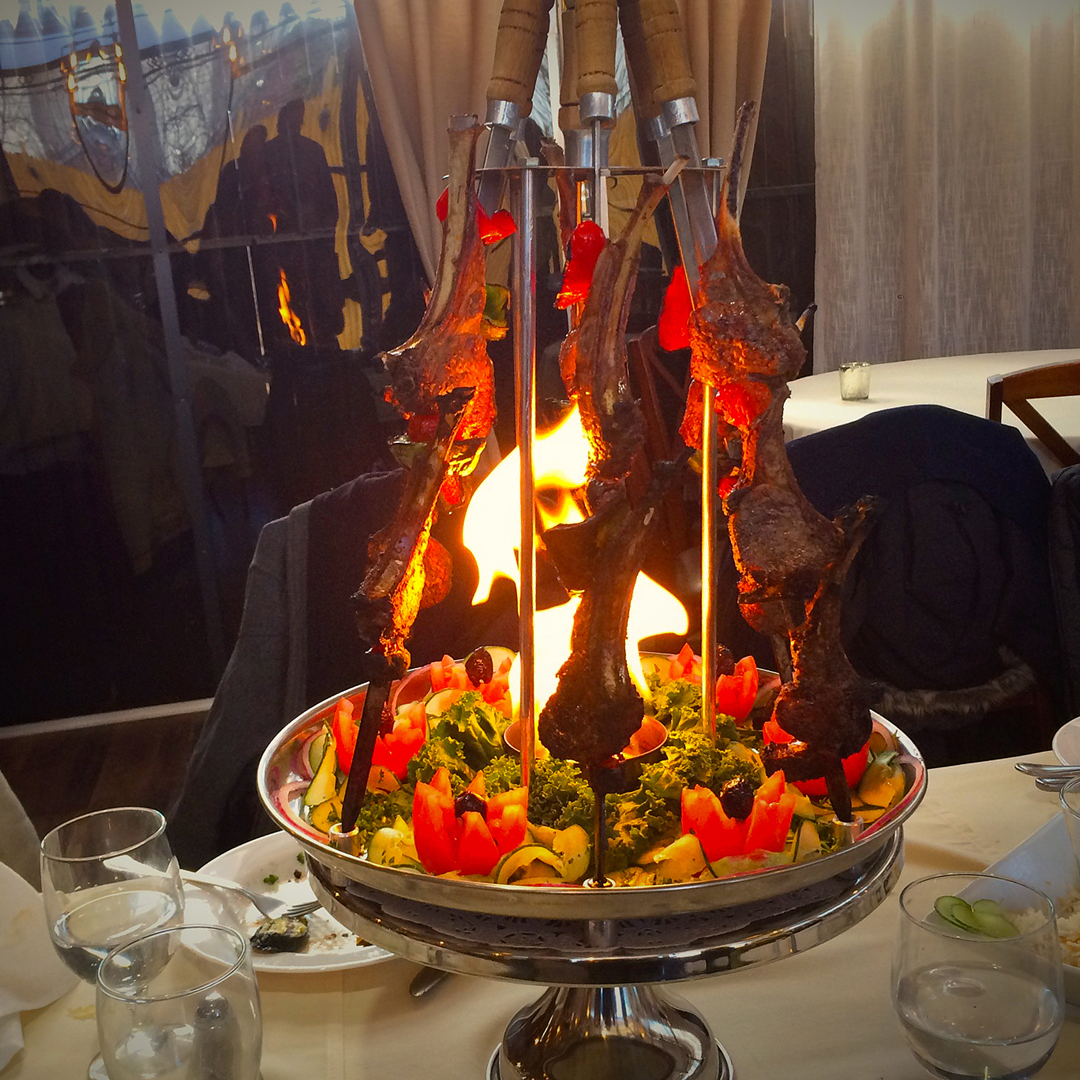 Just when we thought the enchantment couldn't get any more intense, strains of Armenian music pealed from the back of the room to catch our attention. Our waiter sailed in bearing a flaming tower of lamb chops that elicited enraptured moans from the group and, needless to say, set off a flurry of photos and videos!