Instagram Post 5/21/2018
(Click on any image to view it in high resolution.)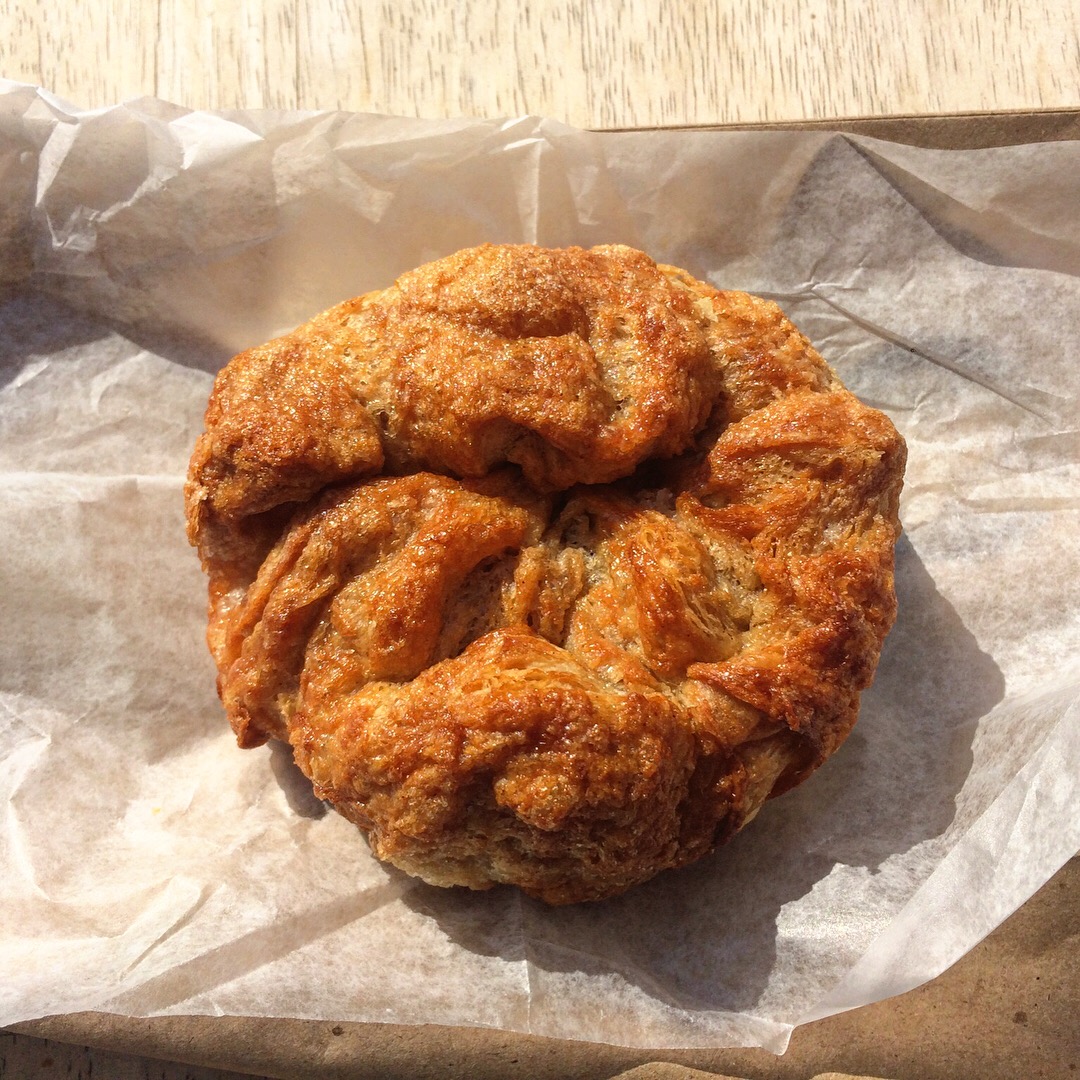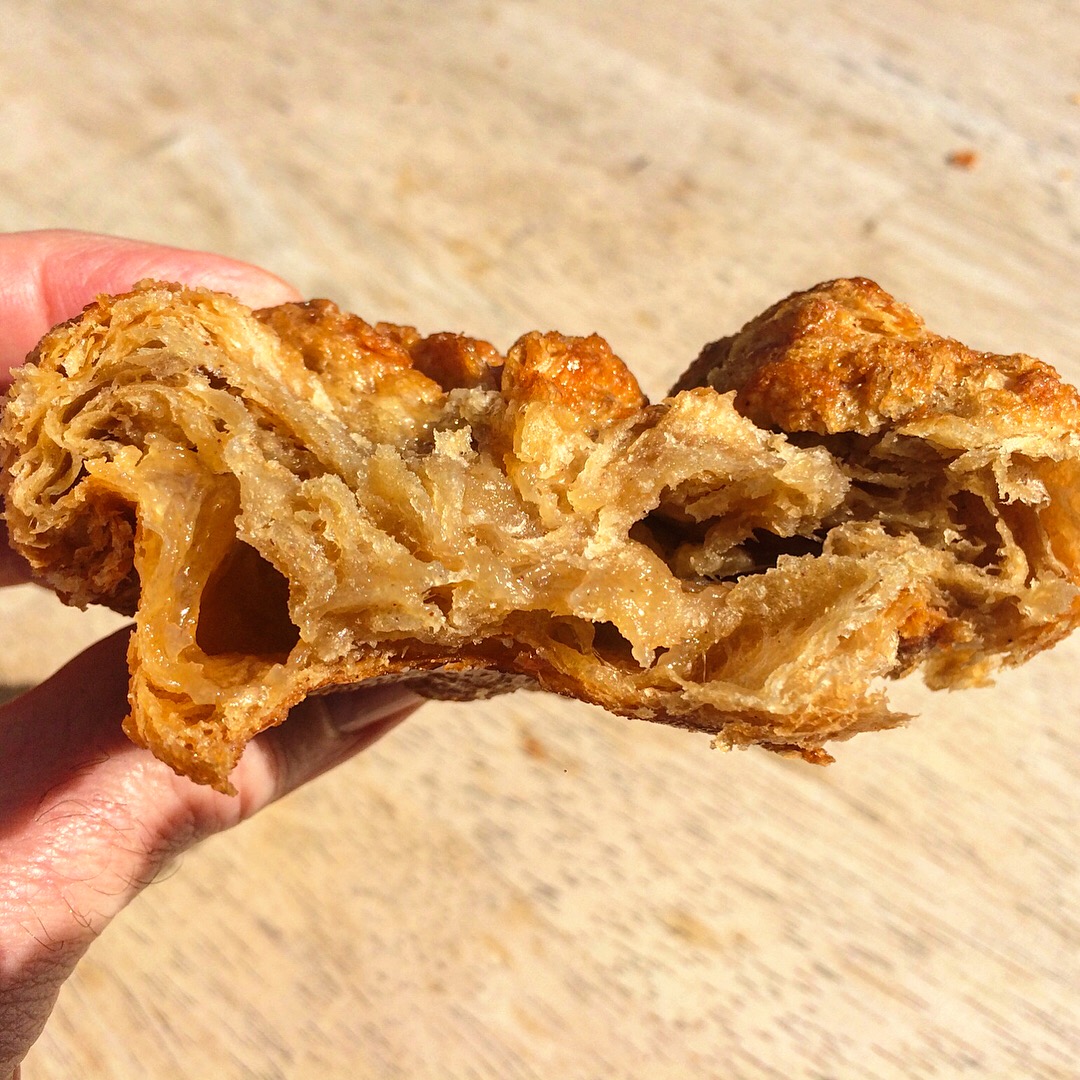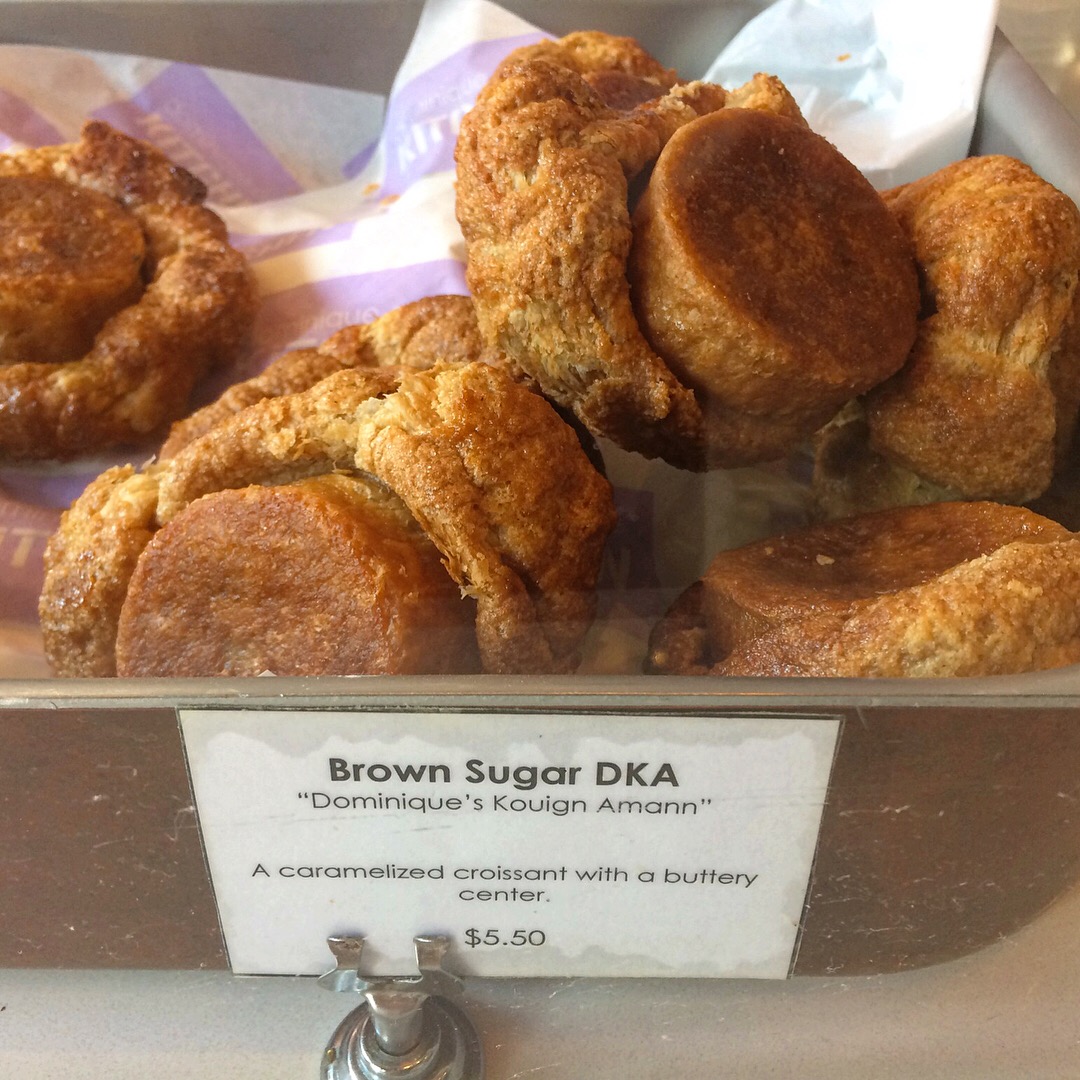 Dominique Ansel's novel spin on his recipe for kouign-amann ("queen-ah-mahn", easier to say than it is to spell), is the Brown Sugar even-easier-to-say DKA (the initials of "Dominque's Kouign-Amann"). Native to the French 🇫🇷 region of Brittany, in the Breton language kouign = cake and amann = butter and it is as impossibly rich as it is challenging to make well. It's a cousin to the croissant 🥐 – puffy, layered, buttery, and most important, sporting a sweet, crackly exterior of caramelized sugar. It's the contrast between that crisp crust and the pillowy, yielding interior that makes it fit for a queen, if you will.
Photo 2:
As if to gild an already perfect lily, this adaptation delivers a chewy, gooey sweetness bomb at its heart.
Photo 3:
Kouign-amann can appear in two forms, that of a large cake to be sliced into individual servings, and this version, with a ring formed base – sometimes a muffin tin or cupcake pan is used – that barely supports the fluffy cloud above. This rendition is gets its color and deep flavor from the untraditional addition of brown sugar to the dough. Not to be consumed hastily, I suggest that you do what I did: relax with a cup of your favorite coffee, and focus on each gossamer bite.
Dominique Ansel Kitchen is located at 137 Seventh Avenue South, New York, NY 10014