Instagram Post 6/14/2018
(Click on any image to view it in high resolution.)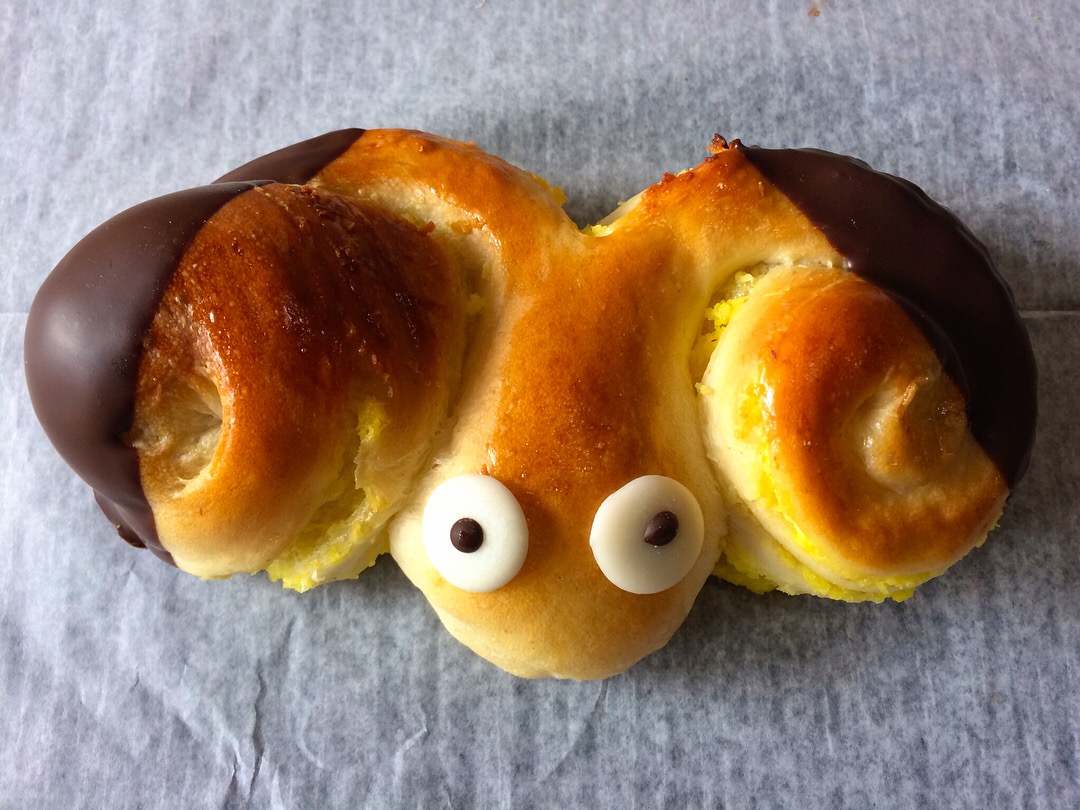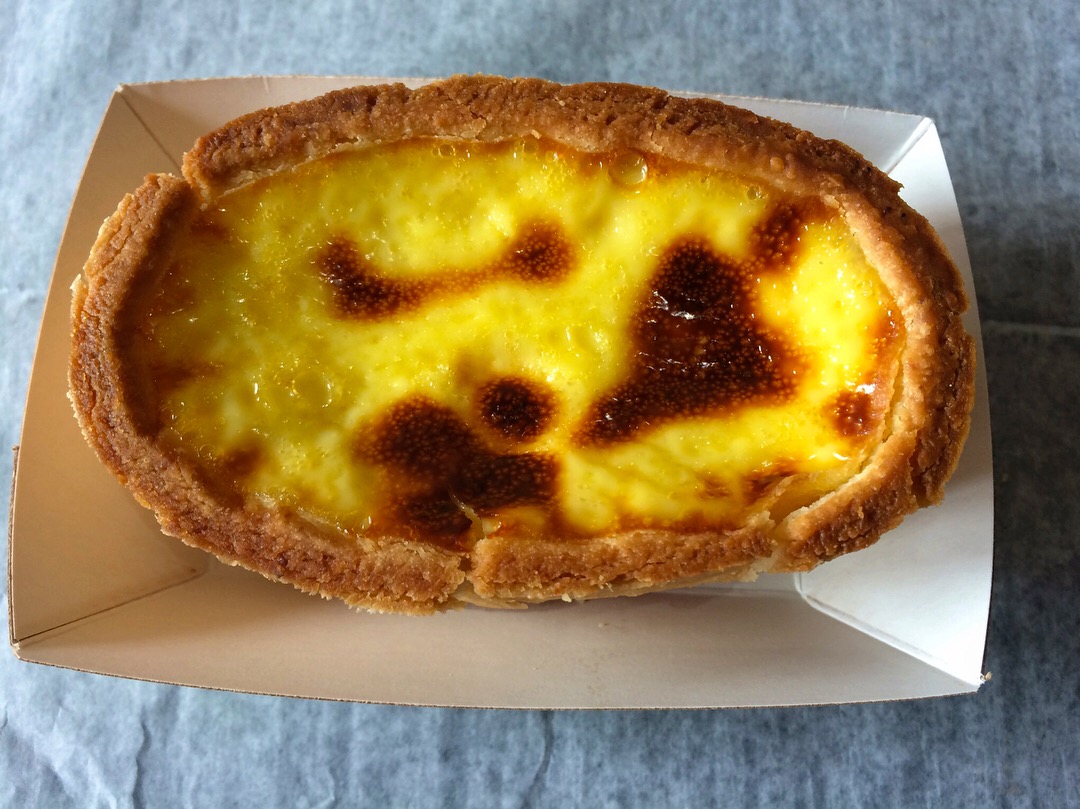 As I continue to update my Manhattan Chinatown ethnojunket, I find that there's always a new bakery that has popped up, and although they sell many similar items, there are often a few surprises. Bake Culture at 48 Bowery has a branch in Flushing and its roots in Taiwan and presents a clean, sleek image to its millennial customers. The brainchild of three Taiwanese boy band members, they offer items that are touched with whimsy like Seashell Bread, Chocoholic Bread, Hot Dog Bunnies, and this Chocolate Dipped Coconut Sheep Bread. It's actually not bad; chocolate dipped horns and candy eyes with a tasty version of that eggy yellow coconut filling that you've probably sampled before.
Photo #2 – To reacquaint yourself with the filling.
Photo #3 – They simply call this one German Pudding, a common name in Singapore for this kind of custard tart; it sports a crust that's a bit more sturdy and flavorful than a standard Chinatown dan tat and a filling that's a little lighter and less dense than others I've tried around these parts. Good stuff!
(I guess this is how these former musicians are making their bread these days! 😉)