Instagram Post 9/13/2018
(Click on any image to view it in high resolution.)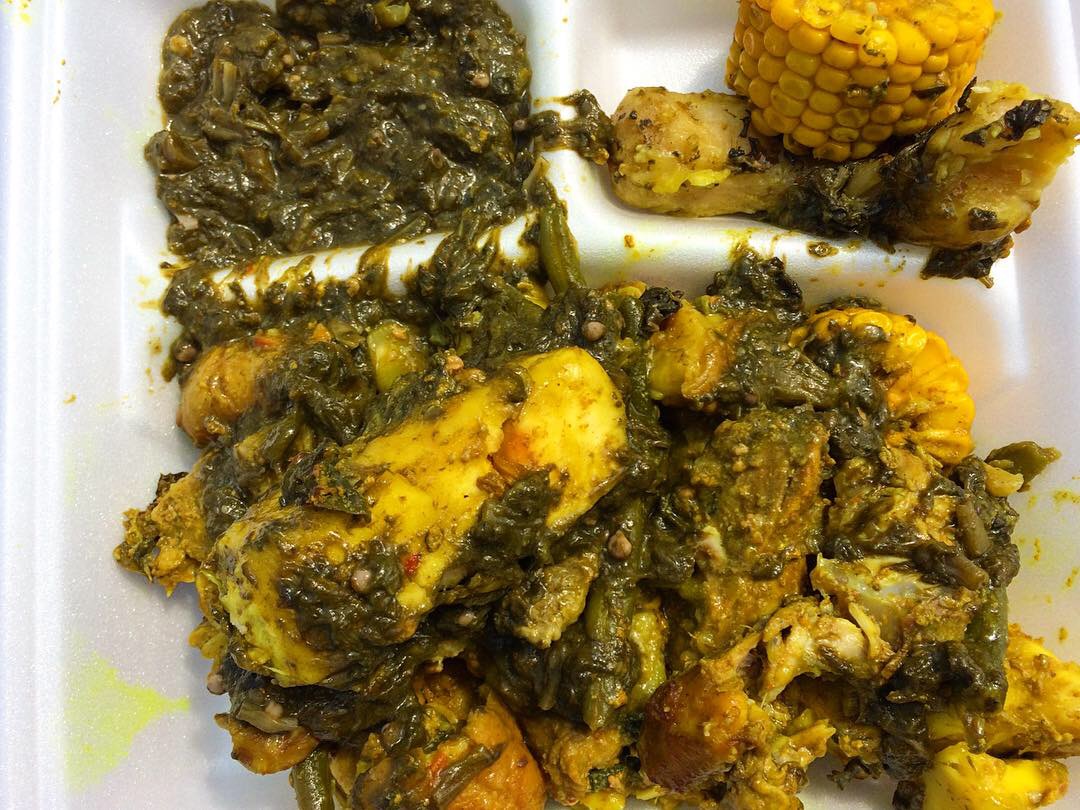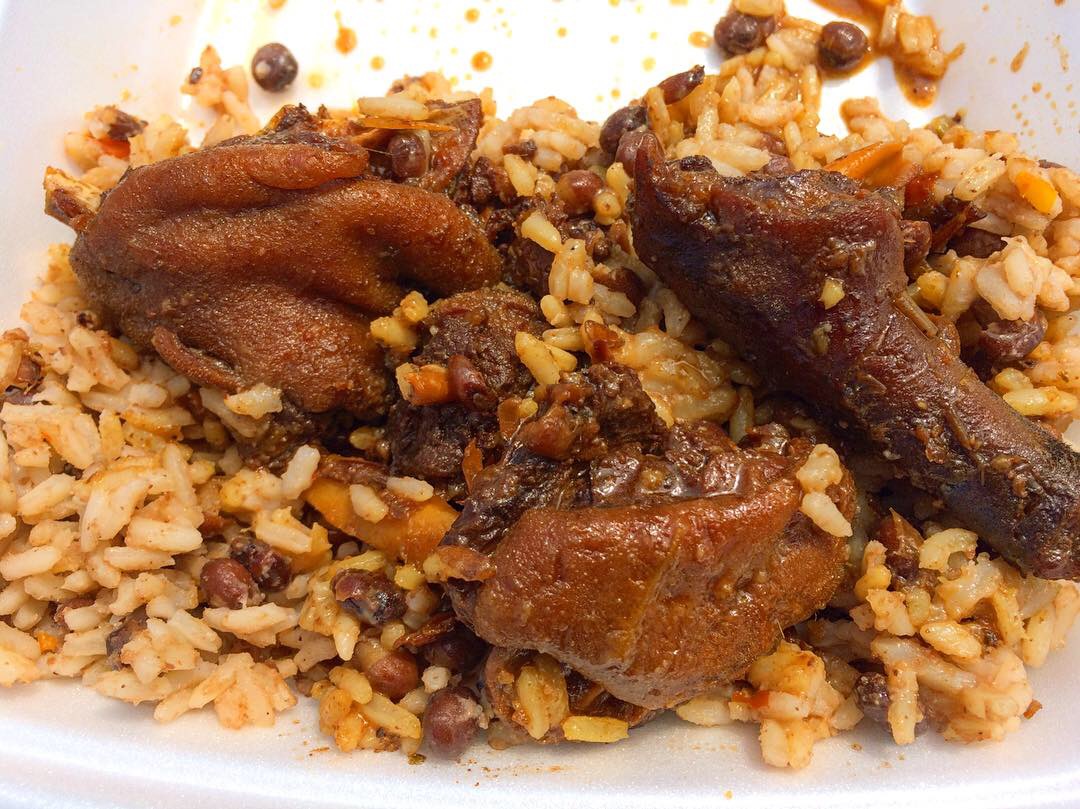 The annual event celebrating the culture of Grenada, Carriacou, and Petite Martinique took place on August 26, 2018 at St. Andrew's Playground in Brooklyn, NY. The food of the Caribbean state is what drew me in, of course, and I had set my sights on "Oil Down", Grenada's national dish, a stew with as many variations as there are chefs who make it. Chicken, salted meat, and salted fish all variously factor in, and expect to find dumplings, breadfruit, plantain, yams, corn and other veggies as well, but the essential common ingredient is coconut milk that suffuses everything with an indescribable richness. It's all cooked down until only the coconut oil remains at the bottom of the pot, hence the name. The greens adorning the top are callaloo, flavorful taro leaves, a traditional component of the dish.
[Photo #2] The sign at a nearby vendor read "manicou"; if you're concerned that manicou might be some strange sort of foodstuff, don't worry. It's just their word for possum. 😉
But seriously, if you've never tried it, it's worth doing once. As with any kind of meat, the taste varies from one muscle to another, and this recipe was well-sauced making it difficult to disentangle the piquant flavors of the gravy and the meat itself, so it defies description; suffice it to say it was unctuous. And it didn't taste like chicken.