Instagram Post 9/30/2018
(Click on any image to view it in high resolution.)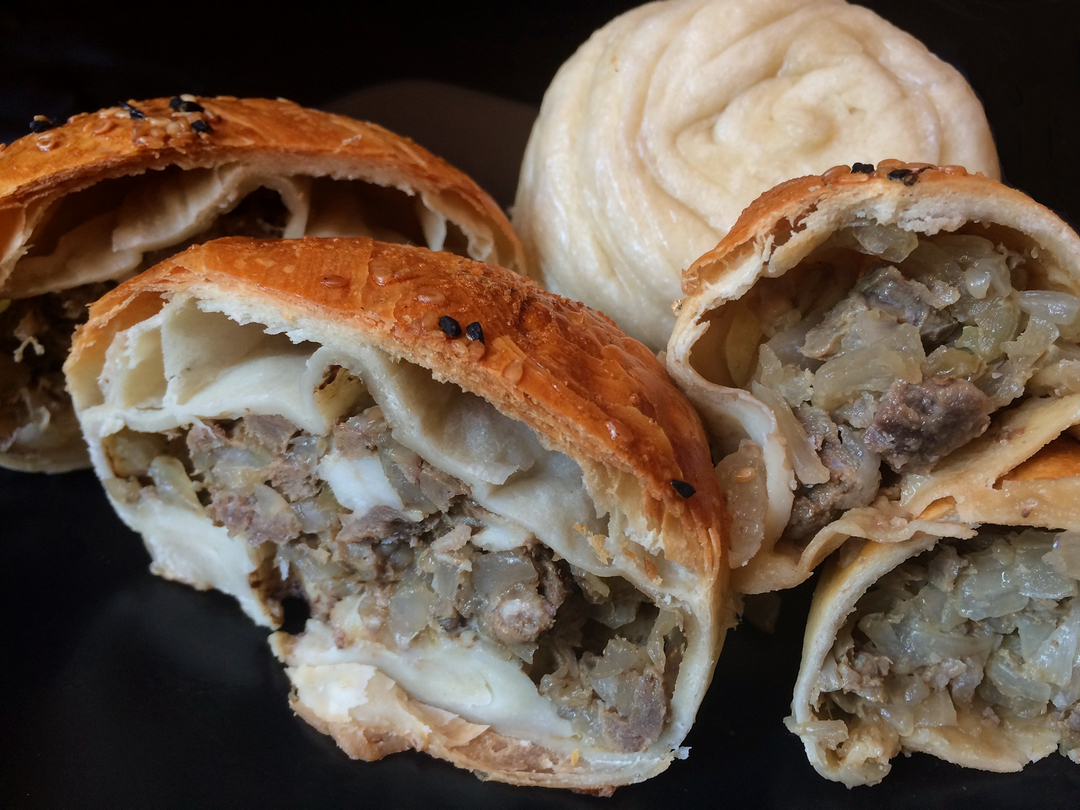 While preparing for my ethnojunket through Little Odessa, I passed Kashkar Café, 1141 Brighton Beach Avenue in Brooklyn, and grabbed a few items to bring home. Kashkar serves the food of the Uyghur people, a primarily Muslim ethnic group who live on the Chinese/Russian border near Kyrgyzstan and Kazakhstan; as you'd expect, the fare is a blend of Chinese and Central Asian cuisines.
Samsa are baked (usually in a tandoor or clay oven), filled with a tasty lamb/onion mixture, crisp outside, moist inside, and often decorated with a few nigella seeds. On the left, a large, round one (triangular samsa are common too), one to an order. On the right, Samsa Parmuda, four smaller pieces to an order, same filling, but easier to divvy up on a food tour! The white bun in back is Yutaza, a plain, steamed multi-layer bread, a little like a Chinese bao but denser.
Photos of a dine-in experience to come soon.