Instagram Post 9/29/2018
(Click on any image to view it in high resolution.)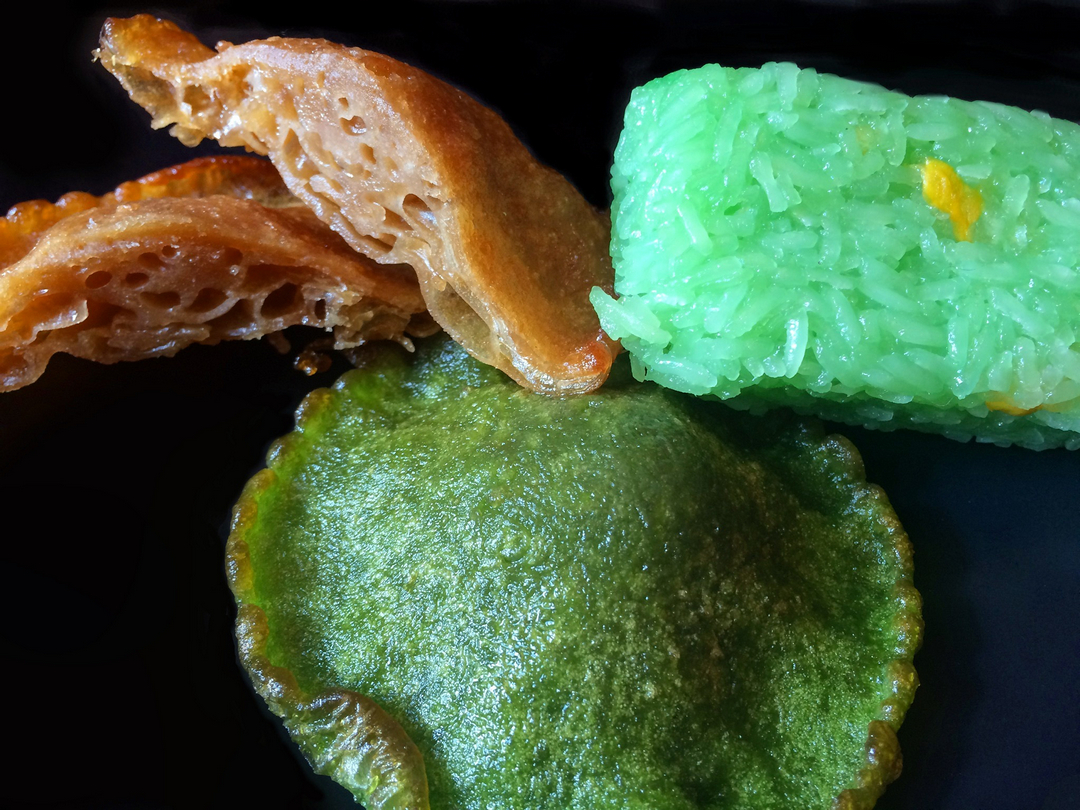 Here's the first in a series from another visit to the monthly NY Indonesian Food Bazaar at St. James Episcopal Church, 84-07 Broadway in Elmhurst, Queens. These are kue (diminutive Indonesian sweets/snacks) from Pecel Ndeso's booth; the disk-shaped twosome are serabi solo. There are many regional variants on serabi; most are made with rice flour but some use wheat flour, and most call for coconut milk. Green almost always implies pandan flavor, while brown indicates palm sugar. The cutaway view reveals the puffy, airy interior.
One of my all-time favorite snacks is anything that involves sticky rice pressed and sweetened with coconut milk. The Indonesian fulfillment of this wish is wajik, which I posted about on 8/16. Usually diamond-shaped (wajik is the Indonesian word that describes a diamond or rhombus shape), this sweet, green blocky rendition is infused with pandan and contains bits of jackfruit, another weakness of mine.
More to come from the bazaar….